If you are considering investing in online trading, it is of utmost importance that you partner with a reputable broker that allows you to facilitate trading simply and securely. Alvexo is one of the most recommended brokers by experienced traders, thanks to its long history in the market. 
This Alvexo review will help you get a detailed overview of the platform, discussing its main features. 
What is Alvexo?
The regulated online brokerage, Alvexo, offers traders a convenient trading experience while simultaneously providing a platform to hone their skills. The company was founded in 2014 and had offices in Cyprus and Paris.
Traders at all levels can execute trades instantly with Alvexo's leading trading technology, ensuring that traders can take advantage of its services.
With Alvexo, you can trade CFDs and other financial instruments through a web-based platform, a mobile Alvexo app, and even with MT4 support for currency trading. Alvexo offers CFDs, which means its fees are included in the spread for each asset. The spreads can vary according to the account type but are as low as 2.9 pips on the Classic account.
In addition to offering a trading platform, Alvexo also offers a learning platform. This is done through various educational materials, including trading signals, news, webinars, eBooks, economic calendars, and even a Financial Web TV channel. 
76.22% of retail investor accounts lose money when trading CFDs with this provider. You should consider whether you can afford to take the high risk of losing your money.
What Assets Can You Trade With Alvexo?
In the previous section, we mentioned that Alvexo primarily focuses on CFD products – so if you're looking for Malaysia CFD trading options, you've got plenty of choices. Let's take a closer look at each asset offered by Alvexo:
Stock CFDs
The stock CFDs offered by Alvexo include many well-known companies, including Apple, Amazon, Tesla, and many more. As an Alvexo+ member, you can access detailed price charts and additional analysis options for each stock CFD. In addition, the fact that these stocks are designed as CFDs enables retail traders to benefit from up to 1:30 leverage on these products. In contrast, professional traders can take advantage of even higher leverage options.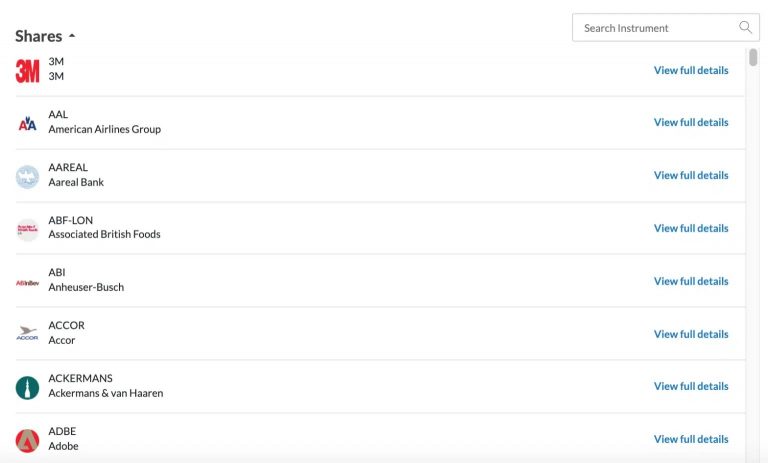 Forex
A broad selection of currency pairs is available to traders at Alvexo for those interested in forex trading. You can choose from over 58 currency pairs, including majors such as EUR/USD and minors such as NZD/JPY. Additionally, Alvexo provides niche pairs such as USD/SAR and USD/RON for traders to choose from.
Commodities
A solid selection of commodities is available for UK traders interested in commodity trading. In Alvexo's review of this asset category, we found 13 options, including agricultural products such as corn and wheat and precious metals such as gold and silver.
Indices
Investors interested in indices trading can invest with Alvexo in various major indices. There are indices in Australia, Italy, France, Japan, and more, allowing users to diversify their investment choices internationally. In addition, NASDAQ-listed tech stocks are tracked by the 'United States Tech 100' index, one of the multiple US-based indices.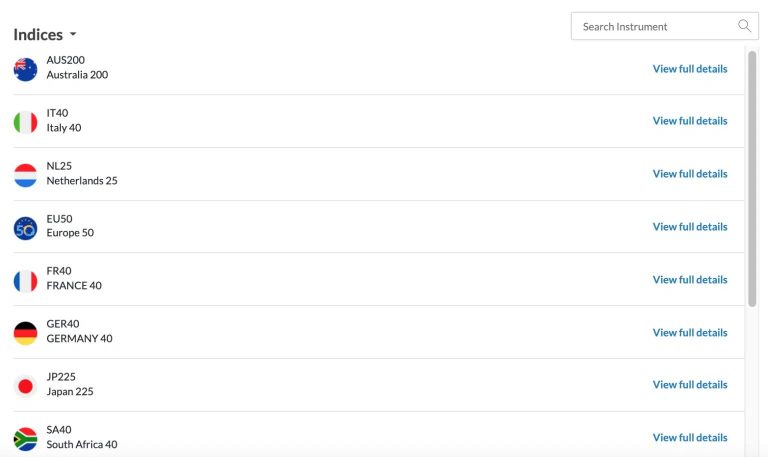 Cryptocurrency
Last but not least, Alvexo offers users a selection of cryptocurrency CFDs. BTC/USD, ETH/USD, XRP/USD, LTC/USD, and DASH/USD are some examples of these trading pairs. 
Alvexo Pros and Cons
Pros:
There are no commissions when trading with them

CySEC regulates heavily

The company accepts PayPal

The number of registered users exceeds 1.1 million.

Five asset classes are available for trading

Support for MT4

A variety of account types are available
Cons:
The minimum deposit amount could be lowered

There is a small fee for inactivity
76.22% of retail investor accounts lose money when trading CFDs with this provider. You should consider whether you can afford to take the high risk of losing your money.
Alvexo App Key Platform Features
Platform fees and commissions
A common feature of many popular investment platforms is low trading fees – and Alvexo is no different. So to understand Alvexo's fee structure, let's explore its various aspects.
Business Fees
The first thing you should note about Alvexo is that it does not charge transaction fees. It won't charge you a transaction fee if you want to trade cryptocurrency or invest in another asset class. An asset's spread, which is the difference between the bid and asks prices, is the only charge you need to be aware of.
It's a good thing that Alvexo's spreads are competitive, starting at 2.9 pips for Classic account holders. You can, however, reduce spreads to 2.2 pips by opting for a more advanced account (such as the Gold account). Professional traders can trade Alvexo CFDs with spreads as low as 0.1 pips using an Elite account.
Non-commercial fees
There are no deposit or withdrawal fees at Alvexo, making it an ideal choice for long-term savings. However, a small fee charged by Alvexo after three months of no trading is 10 units of its base currency (i.e. $10). After that, a monthly fee is charged for each month your account remains inactive before a transaction is made.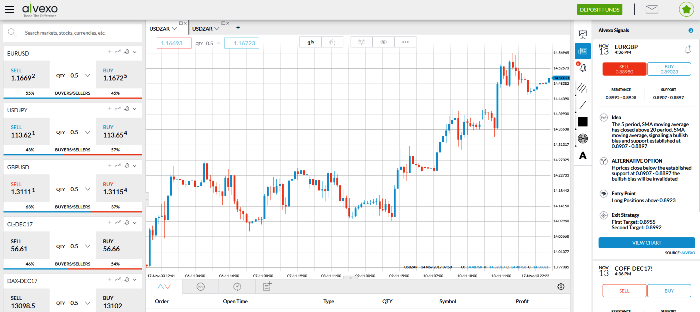 Alvexo Trading Features, Charts and Analysis
Research
Aside from providing the latest market news, analysis, and reviews, Alvexo also provides real-time signals prepared by economic experts and brokers with an accuracy rate of 88%. Besides market data, Alvexo offers its clients free access to the latest news and trading opportunities twice a day.
Negative Balance Protection
Alvexo can protect against negative balances as one of its most defining characteristics. Furthermore, the platform offers a money-back guarantee to ensure that clients won't lose more than they invested.
Regulation
As a start, Alvexo is regulated by Cyprus Securities and Exchange Commission (CySEC). As one of the main financial regulatory agencies within the EU, Alvexo's regulation is an asset. A further benefit is that Alvexo is part of the VPR Safe Financial Group Ltd, which adds additional security and credibility.
Alvexo Web Trader
You can access Alvexo Web Trader from your browser and take advantage of speedy trade execution, advanced charting features, and a wide array of trading tools.
Web-based Alvexo's platform is easy to use and has a sleek user interface that makes it ideal for beginners. Members of Alvexo+ also receive daily market signals that are pre-researched and delivered in real-time. Alvexo also offers real-time asset data and easy order management to make your trading activities as efficient as possible.
Education
One of the best features Alvexo offers is the Trading Academy. A wealth of written content and videos is available, and many are of high quality. When you click "Start Learning!" a new tab opens with articles and video tutorials. The content is solid but, again, full of marketing material. As a result, there appears to be a disconnect between the educational material and the traders, no academic environment is provided, and marketing-centric presentations dominate. Each educational article has five banners embedded, so Trading Academy is distracting when it should be easy to use.
Leverage
The platform's powerful leverage tool allows traders to potentially increase profits when trading assets by multiplying the account balance with the help of Alvexo's powerful tool. Traders should understand the use of leveraged products and tools since high leverage means capital is at risk.
Alvexo determines its leverage levels by considering the financial asset, the trader's risk appetite, and the regulatory restrictions. As an example, let's say a trader trades with Alvexo, which CySEC in Europe regulates. He may use lower leverage for major currency pairs, such as EUR/USD, minor currencies, and commodities, with a maximum leverage of 30:1.
There is even the possibility of getting leverage of 400:1 on some of the major forex currencies through the Seychelles branch. This level of leverage from the Alvexo broker carries a high risk of substantial losses, so currencies and forex are treated with a thorough understanding of market trends.
Alvexo Plus
All Alvexo users can also access Alvexo Plus services. Several services are available, including Trading Central, academy, Financial Web TV with the latest news, webinars, Alvexo signals, e-books, an economic calendar, economic events, and breaking news. Depending on the type of account, traders can enjoy the Alvexo Plus service.
For 30 days, classic account holders will have access to Alvexo Plus with one personal consultation. Account holders with gold status have access to Alexa plus for 60 days and 3 monthly consultations with a specialist. You can access Alvexo Plus for 120 days with up to five personal consultations per month if you have a Prime account. Elite account holders have lifetime access.
MetaTrader 4 Support
Alvexo offers multiple trading platforms, but its most popular and award-winning platform is MetaTrader 4. It is most commonly used for CFD and forex trading among financial traders due to its downloadable option. As an advanced trading strategy and a beginner's trading platform, MT4 suits traders of all experience levels. The Alvexo MT4 platform comes with the following features:
The chart and chart tracking

There are nine timeframes

Thirty technical indicators

Tools for customization

Different types of orders are available

Alerts in real-time

Execution in an instant

Alvexo signals from the market
Many traders choose to trade on MetaTrader 4 because it is a trusted and respected platform. This extremely robust and feature-rich trading platform provides a welcoming environment for new clients and advanced functionality to meet the needs of more advanced market participants.
With its rich features and robust functionality, the platform is not only welcoming to novice traders but also features enough advanced functionality to cater to the needs of more experienced traders.
Alvexo Demo Account
The demo account offered by Alvexo mimics a live trading account. With a demo account, traders have the same features, options, and functions as a real trading account.
However, there is only one exception: demo accounts use virtual funds for trading, making them risk-free. Traders can't withdraw any profits made on a demo account because of this.
In addition to free trading Alvexo signals and real-time market data, the Alvexo demo account comes loaded with $ 50 000 virtual money to practice with.
With Alvexo's MetaTrader4 platform, traders can take advantage of the various features, tools, and features that are presented by these trading platforms.  
Alvexo Malaysia Payment and Withdrawal Methods
Alvexo is one of the most popular brokers. This is why we include in our review the deposit and withdrawal process. Concerning the former, Alvexo allows deposits from $500 on their Classic account. In addition, the minimum deposit threshold increases with more advanced account types, with Gold accounts requiring a $10,000 deposit.
A variety of deposit methods are accepted by Alvexo, including credit/debit cards, wire transfers, and electronic wallets such as PayPal and Skrill. Withdrawals are also free of charge as a deposit. Users can withdraw USD or EUR from Alvexo in 3-5 business days, and withdrawals take around 3-5 business days to complete.
Alvexo Mobile Trading App
As well as Alvexo's website, users can also download the Alvexo app for smartphones, which is available for iOS, Android, and Windows Mobile. The app has many helpful features, such as real-time price alerts, advanced risk management options, and even charting functions that allow users to conduct technical analysis.
The Alvexo mobile app seamlessly syncs with the web-based platform, allowing you to place a trade on the web platform and track it throughout the day on the app. It has an average rating of 4.4/5 out of 170 reviews on the App Store, which provides excellent feedback on the app's performance.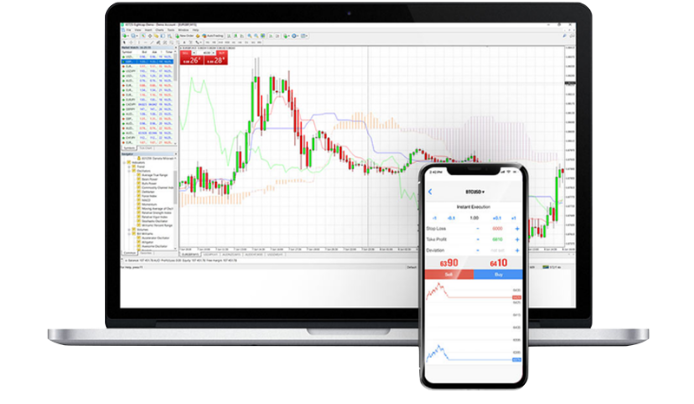 76.22% of retail investor accounts lose money when trading CFDs with this provider. You should consider whether you can afford to take the high risk of losing your money.
Customer service
Our Alvexo review examined the trading platform's customer service options, response times, and problem resolution efficiency. There is a wide range of languages supported by Alvexo, including English, Spanish, Czech, Chinese, German, French, Italian, Polish, Portuguese, Romanian, Slovenian, Hindi, Hebrew, Arabic, and Russian. In addition, Alvexo features live chat, phone, and email support.
Below the page is a live chat feature that can be used to contact Alvexo's customer service or compliance department. Also on the company's website are contact numbers for the various branches located in the United Kingdom (UK), France, Romania, Spain, South Africa, Italy, and Sweden.
Suppose a trader has a question about the platform's features, rates, bonuses, or functionality. In such a situation, traders should contact their broker's customer support department for assistance. The support staff usually resolves issues very efficiently and effectively.
User interface
With its user-friendly interface, Alvexo is among the best options for beginners across all platforms. A unique feature of Alvexo is the account builder, which helps users choose what type of account to have. The tool asks for their risk tolerance, investment style, experience level, skill set, and investment objectives. Then, brokers make recommendations regarding account types and amounts of investments based on the answers investors provide; this increases the likelihood of safe trading.
Our Alvexo review Malaysia stated that this feature is extremely useful because it guides beginners through a step-by-step process for setting up a trading account.
Alvexo representatives provide customer inquiries and a guide to full Alvexo account activation for new merchant accounts. This callback aims to help inexperienced traders develop their skills instead of advising them to start trading immediately.
Is Alvexo a Safe Broker?
As a result of our Alvexo review Malaysia and research of Alvexo, we can conclude that the platform includes the same security measures used by other brokers in the financial markets, making it one of the most secure. For example, a 256-bit encryption protocol, firewalls, and RapidSSL encryption ensure the security of all transactions. In addition, Alvexo's servers are located in SAS-70 certified centers, and a PCI-certified payment and service provider processes payments and service transactions.
A segregated bank account with negative balance protection holds all client funds, preventing merchants from losing more than their deposits. According to Alvexo, HSN Capital Group Ltd. provides financial services and is licensed and regulated by the Cyprus Securities and Exchange Commission (CySEC) and the Financial Services Authority (FSA). Therefore, it is fair to say that Alvexo is a good broker that meets the necessary standards and has the appropriate security and legal measures in place.
How To Start Trading With Alvexo
Open an account
Visit the Alvexo website and click on the "Sign Up" button to open a trading account with the company at the top right of the page. After you enter your name and email address, you will be asked to choose a password.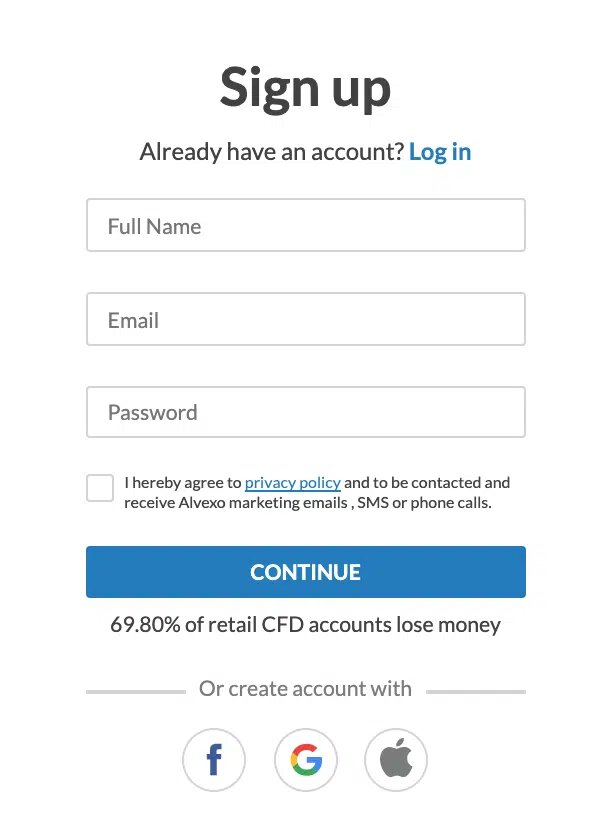 76.22% of retail investor accounts lose money when trading CFDs with this provider. You should consider whether you can afford to take the high risk of losing your money.
Verify your identity
Creating an account must be completed before you can make a deposit. After that, you must log in to your Alvexo account dashboard and enter the personal information Alvexo requires for its KYC checks. After registering, you must upload a picture ID and proof of address to verify your account.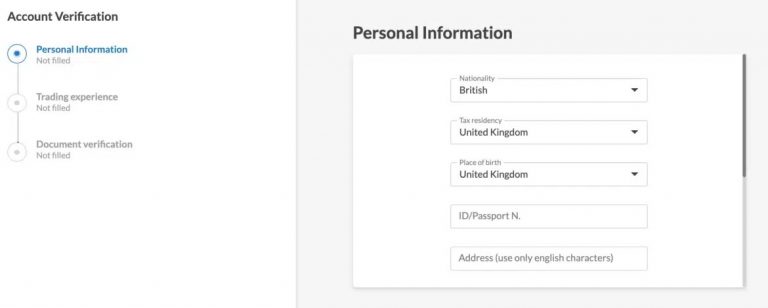 Deposit funds
Go to the deposit menu by clicking on the 'Deposit Funds' button at the top right corner. The next step is to enter the amount you'd like to deposit ($500 for Classic accounts) and select whether you want to deposit using a credit/debit card, wire transfer, PayPal, or another e-wallet.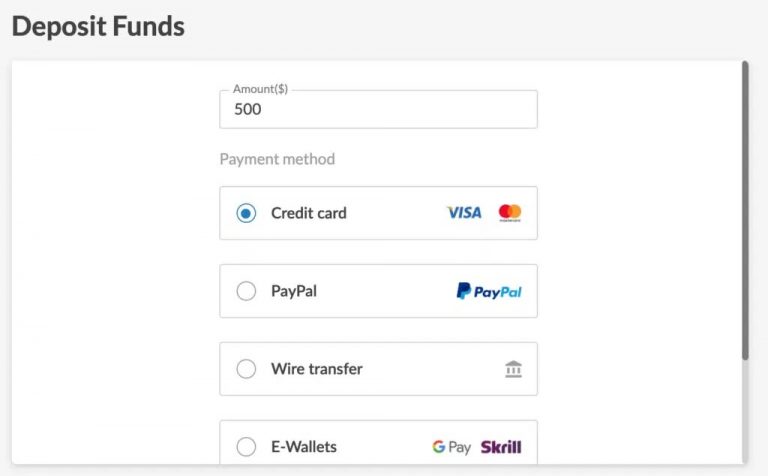 Practice with a demo account
In a demo account, virtual funds are used instead of real money. Doing this allows you to trade risk-free and become familiar with the Alvexo trading platform and offerings.
There are many reasons demo accounts are useful, such as practicing trading, testing trading strategies, exploring platforms, etc.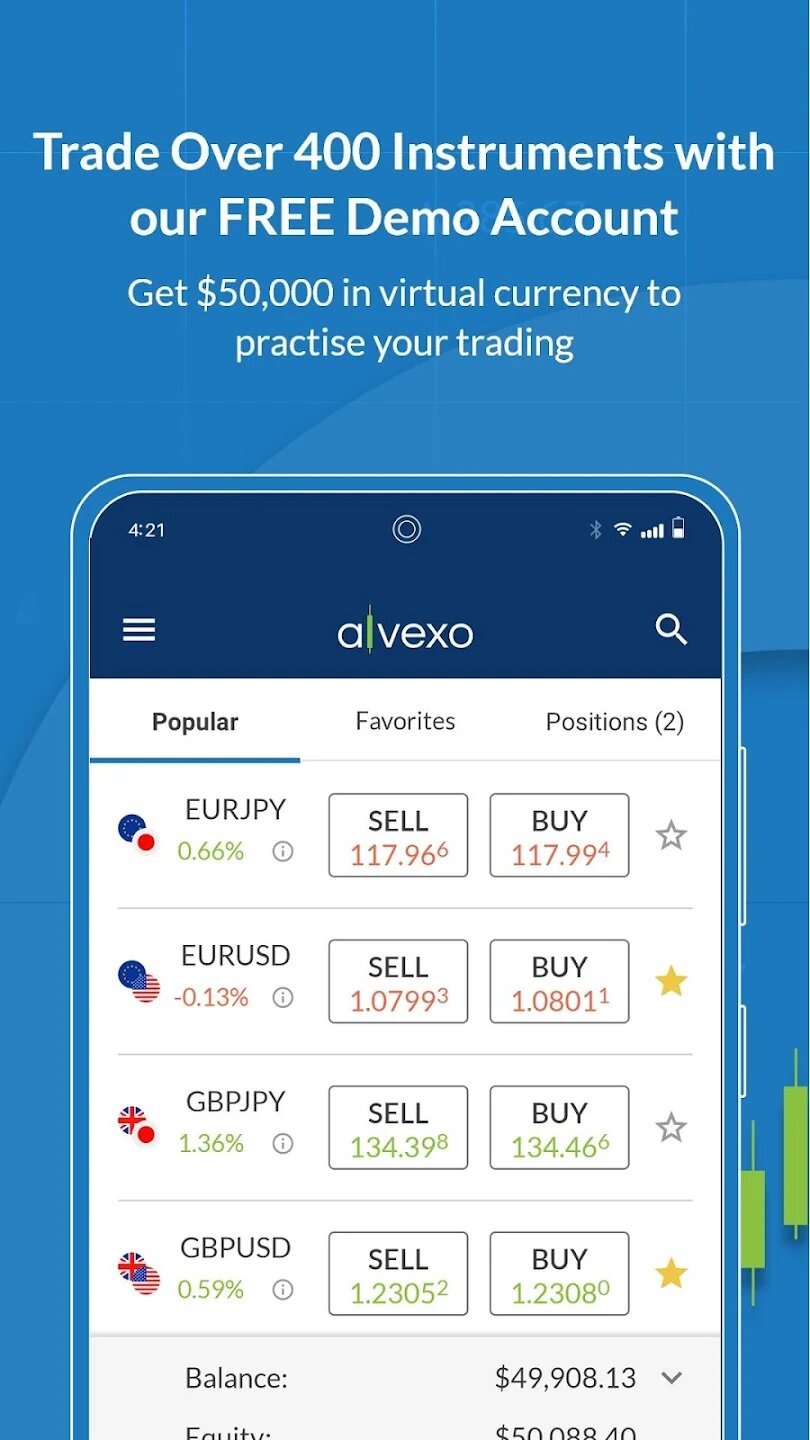 Alvexo Review Malaysia – Our Conclusion
Overall, this Alvexo review concludes that it is a suitable option for novice traders as well as experienced investors looking for well-designed investment and trading features. This brokerage firm is regulated by the most respected licensing provider and many regulatory bodies, making it one of the best options for getting real-life experience in forex trading and a wide offer of assets. 
It provides advanced tools, forex and CFD assets, market news, and comprehensive research and education that allow traders to make informed decisions with the help of account managers provided by the website. There is a wide range of account types available at the broker, as well as an ECN account option that is ideal for algorithmic and active traders. 
76.22% of retail investor accounts lose money when trading CFDs with this provider. You should consider whether you can afford to take the high risk of losing your money.
FAQs
Can you use Alvexo in Malaysia?
Is Alvexo a regulated broker in Malaysia?
What are the benefits of Alvexo?
How to get started with Alvexo broker?