NFT games are a popular innovation in which players interact with digital collectibles and govern the ecosystems in which they play. As a result, many users value NFTs for their collectability or utility. In essence, it has created a new gaming economy and reshaped how games can be monetized by players.
This guide reviews the 10 best NFT games to watch in India and provides you with a wide panorama of this growing crypto gaming industry.
10 Best NFT Games- List
Tamadoge – The Best NFT Game Of 2023
Battle Infinity – The Fastest-growing Game In 2023
Lucky Block – The Best NFT Lottery Game
Silks – Popular Horse P2E NFT game
The Sandbox – NFT Game With Huge Prospect In The Metaverse
Axie Infinity – NFT Game Similar To Pokemon
CryptoKitties – One Of The First Play-to-earn Games
Decentraland – Metaverse's Best Game For Purchasing & Selling Real Estate As NFT
Alien Worlds – Free NFT Game Set Inside A Sci-fi Metaverse
SplinterLands – Defeat Monsters For Prizes & Tokens
A Closer Look At The Best NFT Games To Watch in India
1. Tamadoge – The Best NFT Game Of 2023
Our top pick when it comes to the best NFT games is a new crypto game project that recently sold out its presale round for $19 million: Tamadoge. 
With a Doge theme, Tamadoge is a planned NFT pets game in the style of the popular CryptoKitties, aiming to take advantage of meme coins' mass appeal but add more utility. Its' native token, TAMA, is used to reward players who win in-game battles and breed their doge pets.
Using TAMA coins, you can mint more NFT doges or buy accessories to make your growing doges stronger. It is interesting to note that TAMA is deflationary since 5% of TAMA used in the game's marketplace is burnt with every transaction. The more time passes, the rarer this coin will be and the more valuable it could become.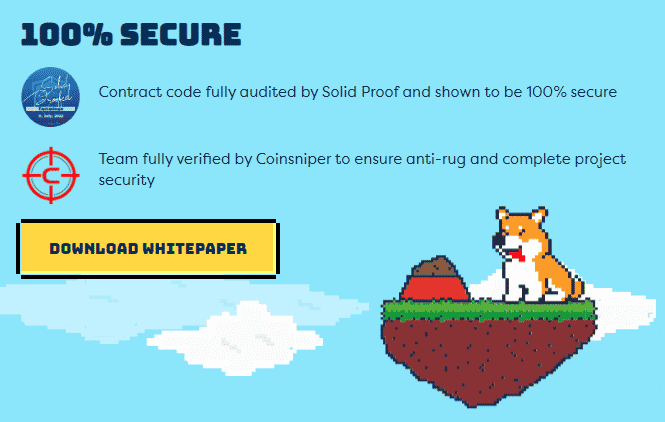 In Tamadoge, gameplay occurs within the Tamaverse metaverse. Eventually, Tamadoge plans to launch an augmented reality application that will let users interact with their doge as if it were in the same room as themselves.
Players nurture, feed, and train their Doges from birth to adulthood – the name is a play on 'Tamagotchi'. In later stages of the roadmap, Tamadoge will also implement a feature called to move to earn that will reward you for walking your dog.
The token can be purchased on OKX's CEX and DEX, making it accessible to investors in 100+ countries. In addition, TAMA was listed on the LBank and MEXC exchanges on October 5, 2022, potentially leading to a further increase in trading volumes.
Your capital is at risk.
2. Battle Infinity – The Fastest-growing Game In 2023
With Battle Infinity, NFTs are integrated into a rich metaverse, offering a number of revenue prospects. The Battle Infinity metaverse is structured as an NFT, allowing every object within the game to be monetized and traded.
A lot of buzz has been generated around Battle Infinity in recent weeks. Battle Infinity investments are picking up steadily as the fantasy sports market develops. Moreover, Battle Infinity offers NFT and metaverse features, giving users the best of both worlds. Through the Battle Infinity Premier League, users can purchase and sell real-life sports personalities using virtual funds.
The Battle Arena allows players to create unique avatars, which can be upgraded with clothes and hairstyles from the Battle Market. Additionally, you can purchase hats and jewelry. It also gives players access to multiple NFT games and the opportunity to win. In exchange for other currencies, players can sell their earned NFTs.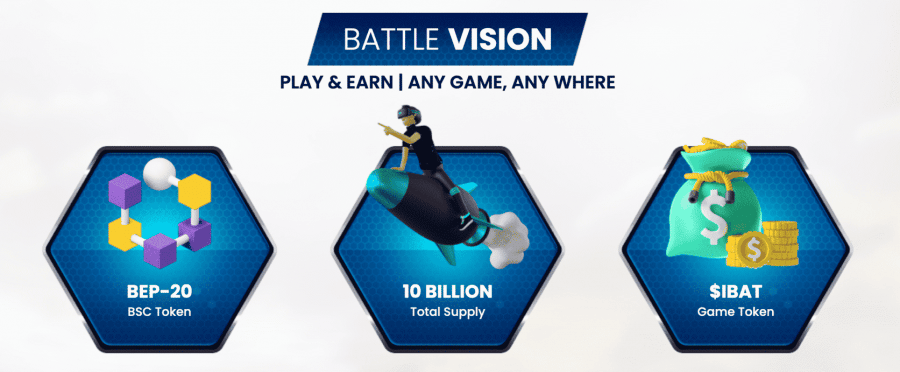 This NFT gaming site offers a DeFi exchange called IBAT Battle Swap, where trades are facilitated with $IBAT, Battle Infinity's native token.
Your capital is at risk.
3. Lucky Block – The Best NFT Lottery Game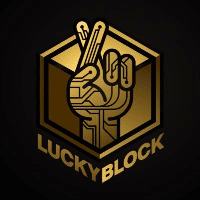 Lucky Block is another great NFT game for 2023. The Lucky Block platform is among the most anticipated within the cryptocurrency industry, offering daily prize draws via a handy mobile app. Using the Binance Smart Chain (BSC), this crypto prize draw platform ensures a fair and transparent distribution of rewards to it's users.
LBLOCK – Lucky Block's native token – is used to fund the jackpot pool from the revenue generated by ticket sales and the transaction tax built into every sale of LBLOCK. All winners are selected randomly using Chainlink VRF, ensuring that Lucky Block complies with all regulatory requirements.
A number of attractive competitions hosted on Lucky Block contribute to the platform's appeal. For instance, all Lucky Block Platinum Roller Club NFT holders are eligible to win a Lamborghini. Once all NFTs have been sold, one lucky holder will be selected as the winner. But there's more to it than that. 
Aside from these prize draws, Lucky Block will also provide P2E features, such as raffles for both digital and physical items. Additionally, 'Games Gallery' will feature geo-targeted P2E games, allowing players to win even more prizes. As a bonus, holders of Lucky Block NFTs will also have the opportunity to enter a daily prize draw, which runs concurrently with the platform's main draws.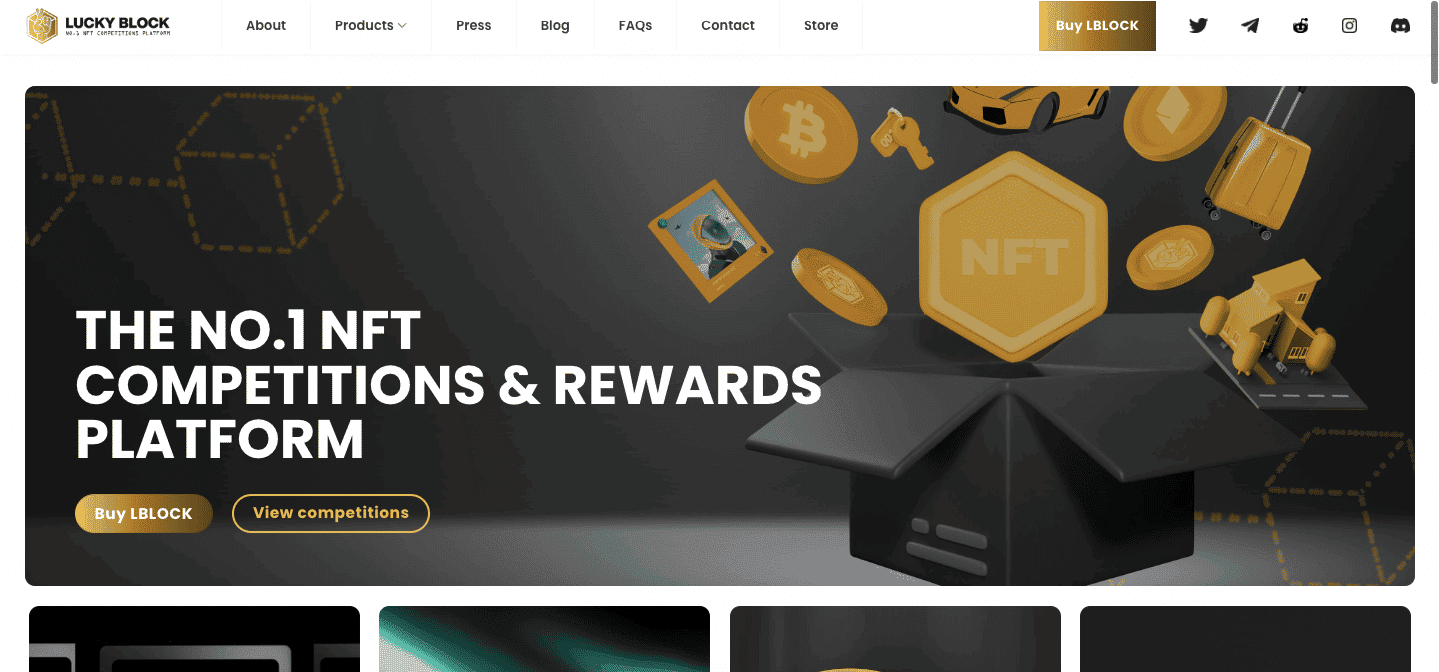 Charity is a crucial aspect of Lucky Block, as evidenced by its regular donations. The Lucky Block users can vote on which charity receives 10% of the daily jackpot. Players can vote between four causes, with 70% going to the winner and 10% to each of the remaining organisations.
Your capital is at risk.
4. Silks – Popular Horse P2E NFT game
At the moment, Silks is one of the best crypto NFT games available. The blockchain game combines horse racing and cryptocurrency, creating a parallel metaverse to the real world. Players can use digital assets to purchase horses in the Silks metaverse- each then represents a mintable NFT.
As a result, Silks has created a virtual world in which horse racing experiences can be enjoyed. The platform creates unique digital horses using training history, race records, breeds, bloodlines, and other data.
The silks industry mirrors the $11 billion yearly horse racing industry that thrived in all market conditions. For the remainder of 2022, record thoroughbred sales and prize money are expected.
Silks is backed by a number of experts from the horse racing industry. Troy Levy, for example, is one of the co-founders, the owner of Circle 8 Farms, and the CEO of Tropical Racing, a company specializing in thoroughbred horse breeding and racing. The two companies have a strategic partnership with Silks.
Aside from Silks Horses, Silks Avatars, Stables, and Land make up the Silks' economy. For the platform's gaming mechanics to function, each of these NFTs has a crucial role. For example, you are rewarded every time your Silks Horse counterpart wins a race or produces offspring.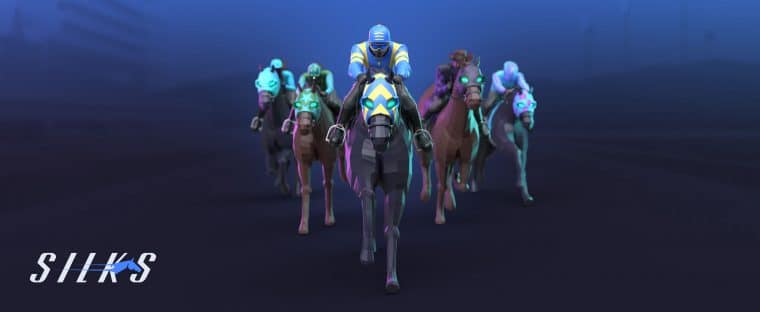 Your capital is at risk.
5. The Sandbox – NFT Game With Huge Prospect In The Metaverse
The Sandbox is a virtual world and cryptographic token project from GameFi where players can create virtual worlds and monetize their gaming experiences. Different universes, such as Summer Jam Land and The Walking Dead Land, are available to explore within the game.
The game is similar to Roblox or Minecraft in thesense that games can be designed, worlds can be built, and adventures can be organized by players. Profits can be made by building an designing features. For example, you can charge people to play your mini-game.
LAND is the most valuable resource in the Sandbox. A piece of LAND is an NFT symbolizing virtual ownership of the land. It is also possible for players to design their unique locations. Renting your LAND to others is therefore possible.
The SAND token can also buy and sell other features besides land. In addition, players can trade NFTs within the platform to customize their avatar's experience. The Sandbox was first launched in 2012, but a blockchain-based version was not launched until 2018.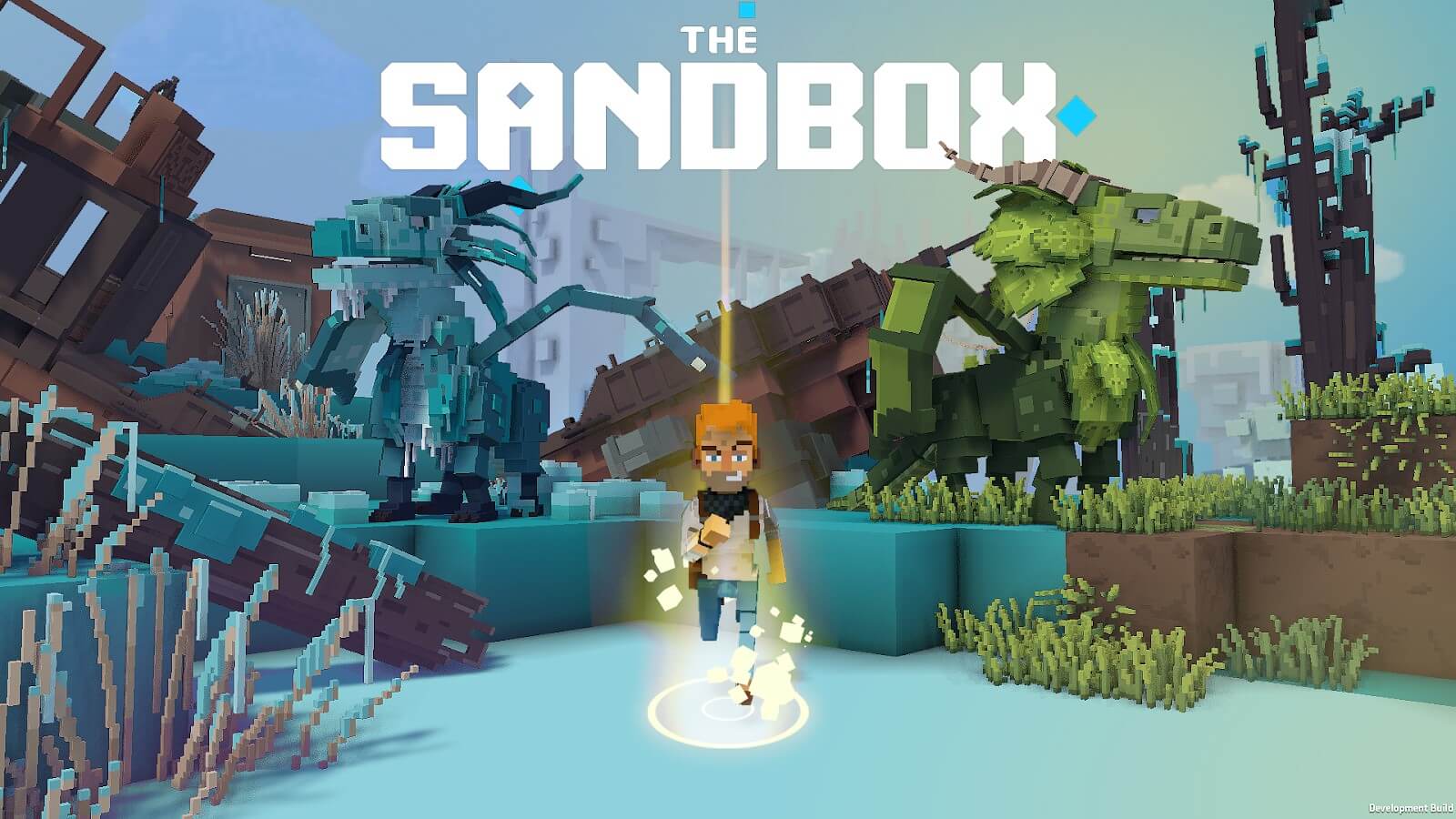 Your capital is at risk.
6. Axie Infinity – NFT Game Similar To Pokemon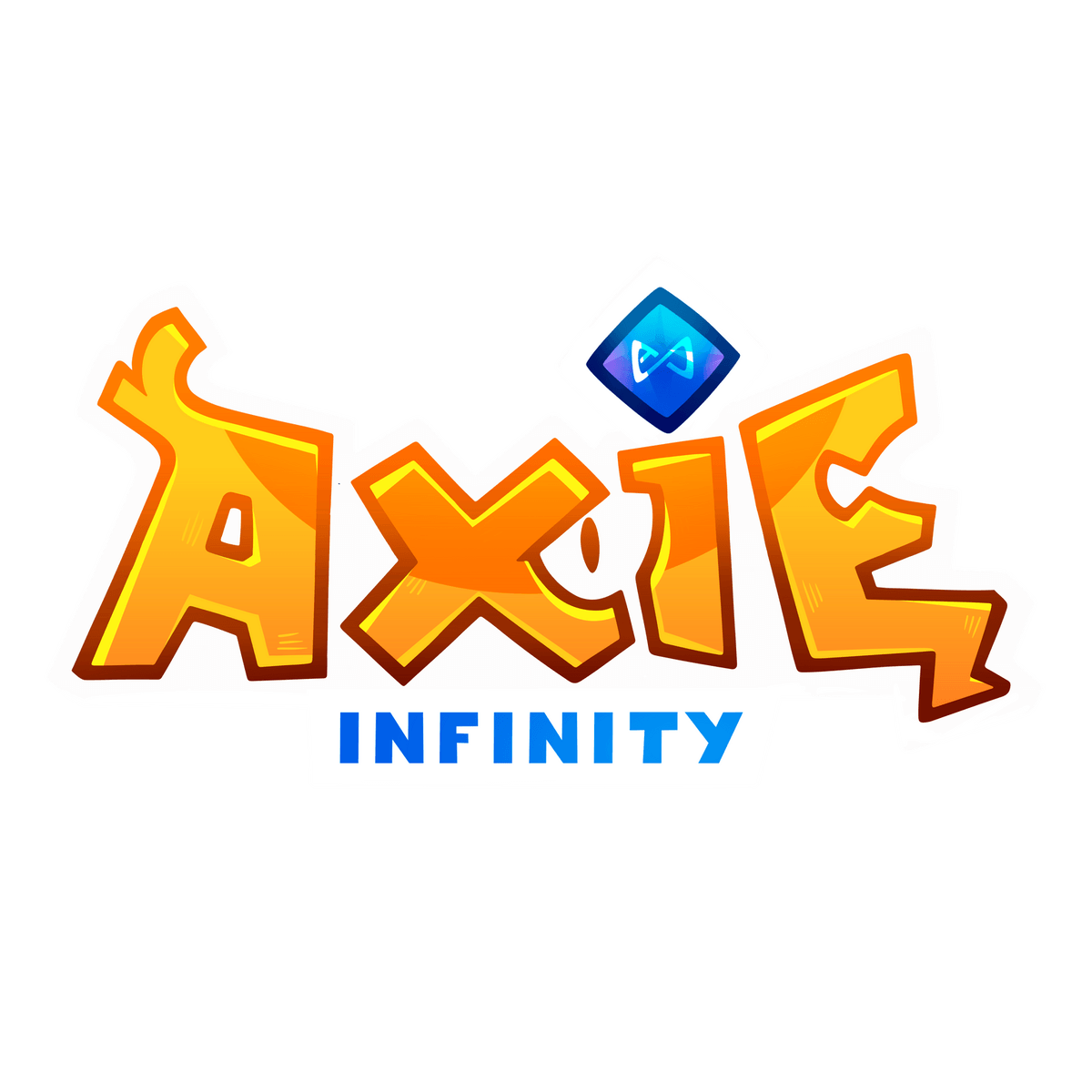 Axie Infinity is a metaverse game that was inspired by the Pokémon franchise. 
As you play, you earn AXS tokens which are Axie Infinity's native tokens that can be used to influence the fate of the game. Staking and payments are possible with this ERC-20 governance crypto. You can also participate in the Axie Infinity economy if you own AXS. Additionally, Axie Infinity allows users to earn interest from their tokens.
Plsyers can also earn by breeding 'Axies' and battling them with other players. The reward for winning a battle is the Smooth Love Potion (SLP) token. In addition to paying breeding fees in the game, this digital coin can also be traded on exchanges.
You can earn real money through owning Axies as they are built on blockchain technology so represent mintable NFTs. NFT games are known for their play-to-earn models but can be detrimental when values decline. Due to the market forces imposed on it, the game now uses a free-to-play model similar to Elder Scrolls Online, so players don't have to pay to play, but their Axies are limited.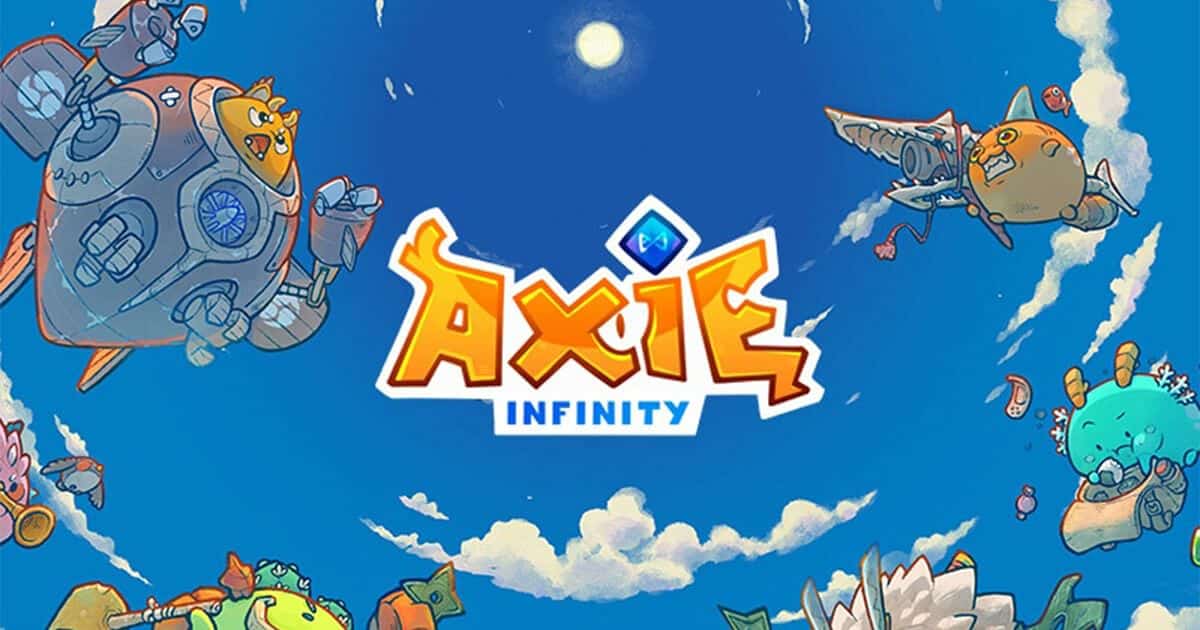 The Axie Infinity game has been updated several times this year, making it more accessable and allowing players to use Axies in a variety of ways; the new Builder Program, for instance, allows players to build and submit games using the Axie Infinity engine, with the best games contributing to the metaverse's growth.
Your capital is at risk.
7. CryptoKitties – One Of The First Play-to-earn Games

CryptoKitties launched in late 2017 as one of the first play-to-earn games. In many ways, it is very similar to the classic Tamagotchi game. CryptoKitties offers virtual kittens that you can breed, care for and compete with.
Unlike most play-to-earn games, CryptoKitties represents each kitten with an NFT token. Your CryptoKitties might contain a rare NFT that can be sold on the open market based on their characteristics. For example, NFT number 40 – from the 'Gen 0' series – has sold for over $1 million.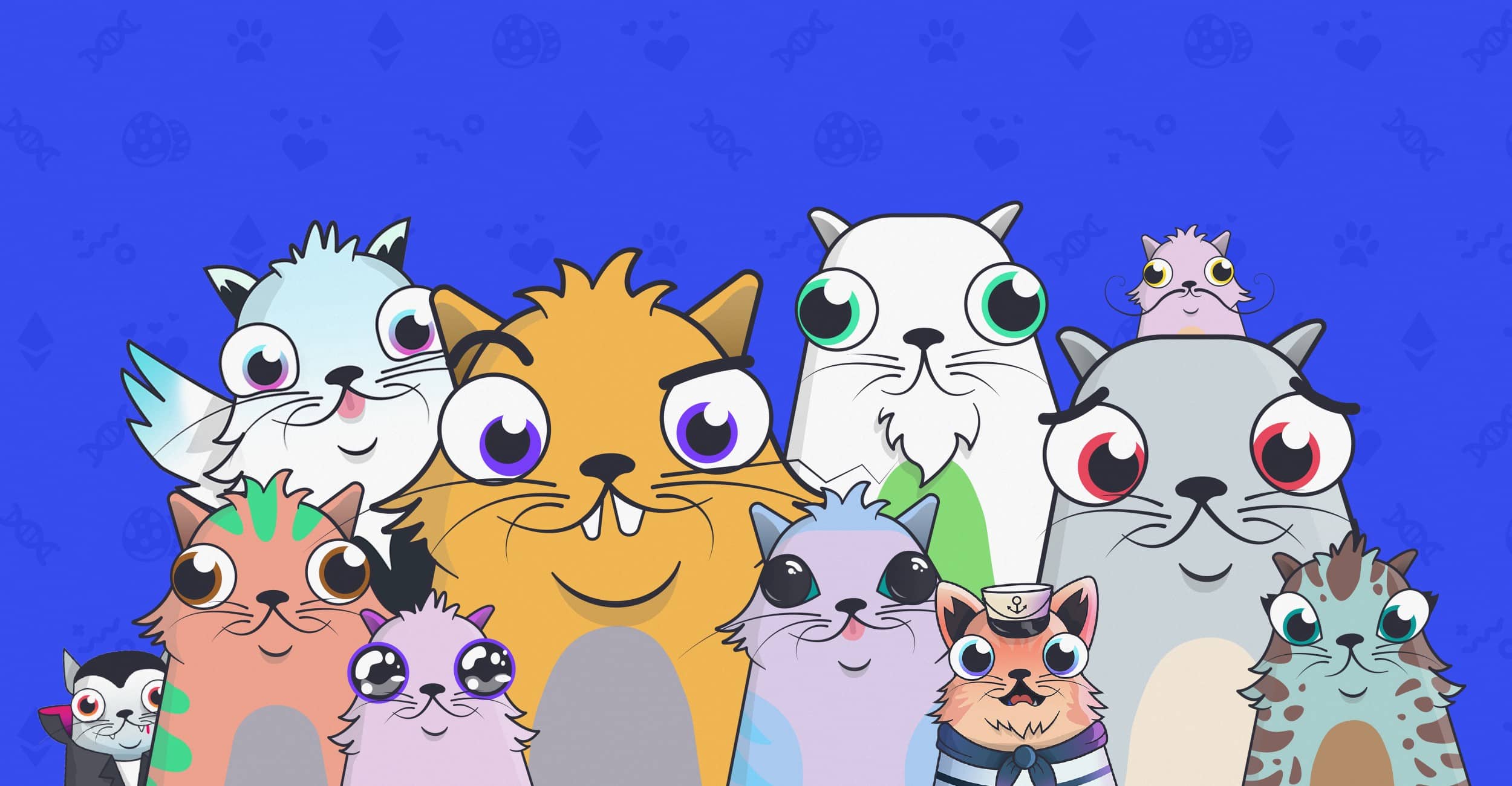 Your capital is at risk.
8. Decentraland – Metaverse's Best Game For Purchasing & Selling Real Estate As NFT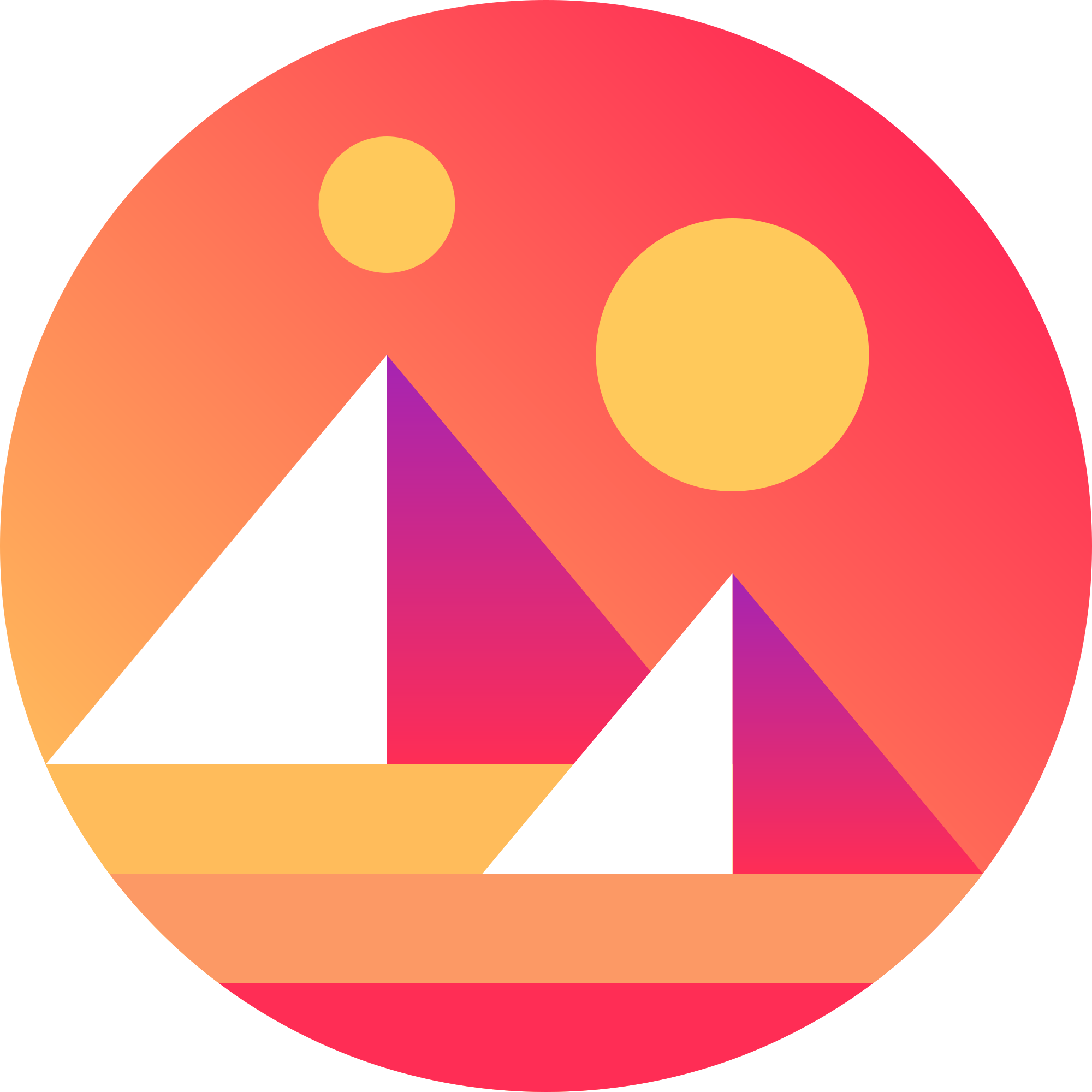 Among the best NFT games to play in 2023 is Decentraland. Since Decentraland is an NFT and metaverse innovator, it offers the best of both worlds. In its most basic form, Decentraland allows you to create and build unique metaverse accessories such as Land and Buildings. These can then be used within the metaverse to create a virtual world that players can interact with.
Among the brands already invested are Samsung, NIKE, Sketchers, Selfridges, and even fashion labels like DKNY. The best way to invest into this project is to purchase MANA tokens, which are used within the game to purchase building resources and land.
Owning a plot of land in a virtual casino can also make you money. The owners of casinos eventually get a roulette table, a blackjack table, and a poker table. A commission can be earned by an owner of a casino NFT.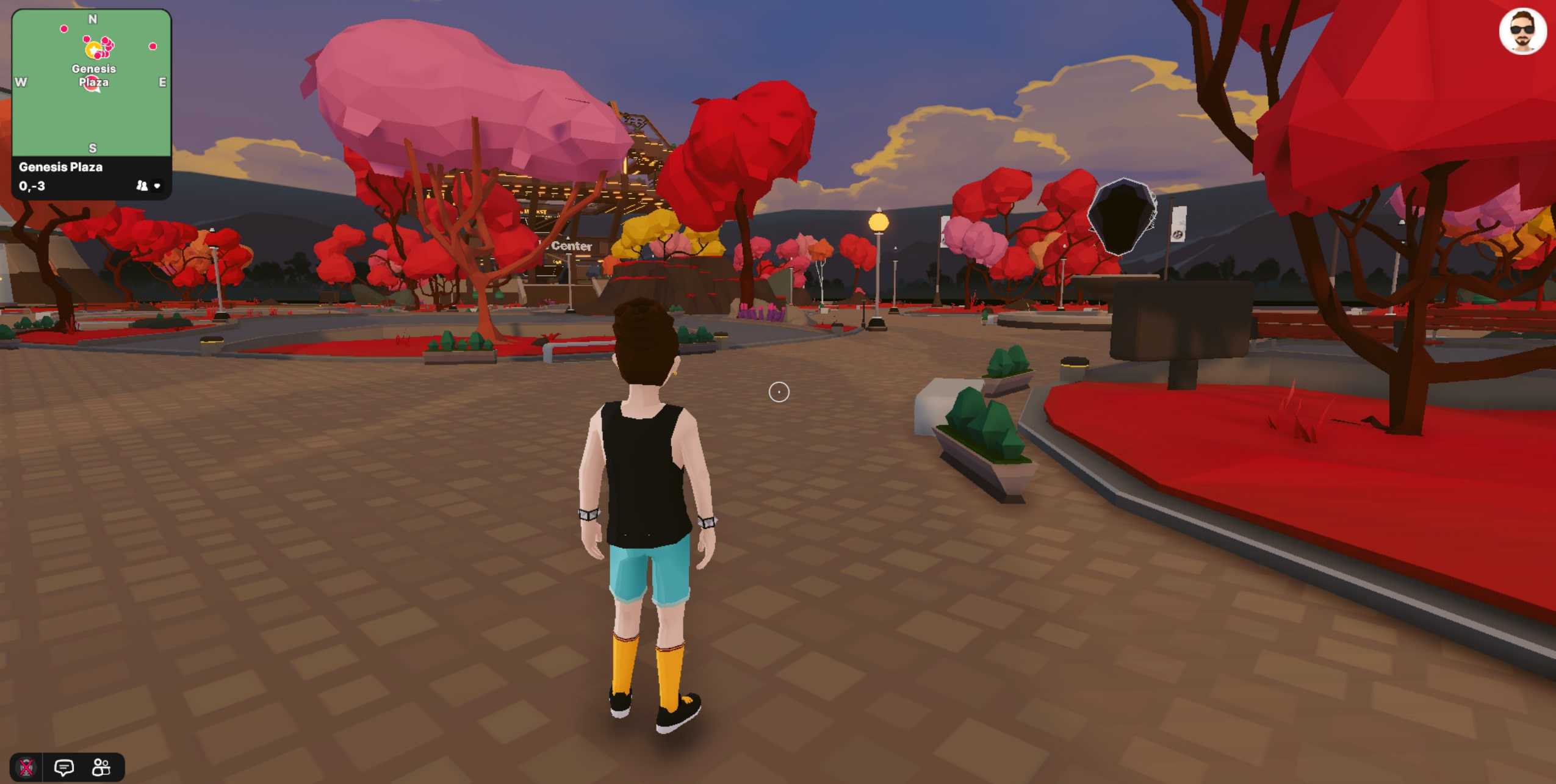 You can also earn NFTs to customize your Decentraland gaming experience in addition to holding land and real estate. Throughout the Decentraland ecosystem, all NFTs are purchased with MANA, the platform's native token.
Your capital is at risk.
9. Alien Worlds – Free NFT Game Set Inside A Sci-fi Metaverse

Alien Worlds is a decentralized sci-fi metaverse built on the Binance Smart Chain, WAX, and Ethereum. Your role in Alien Worlds is that of a space explorer. Players have access to three types of mining equipment which can be used to create planets. 
In the game, minerals represent cryptocurrency, so it's easy to see how you might profit from them. All you have to do is mine. The native cryptocurrency of Alien Worlds is trillium (TLM).
Within the game, you can swap or change TLM into NFTs that represent different planets by hunting down so-called Alien Coins. The first planet will cost you 0.005 Ethereum to purchase.
Following that, you'll be able to claim up to 100 crystals a day for free or mine them with alien tokens. Players can mine TLM tokens, compete with other explorers, and earn money through virtual property. Additionally, once you purchase an Alien Worlds land pack, you will be able to begin earning commissions.
Other explorers will then mine your land, and you will be able to earn a share of their profits. TLM tokens can also be mined and traded for Ethereum or Bitcoin. This game consists of six worlds with 500 land plots each.
Your capital is at risk.
10. SplinterLands –  Defeat Monsters For Prizes & Tokens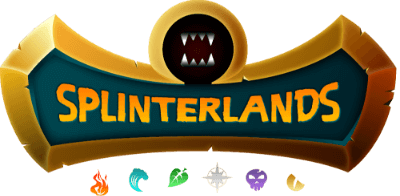 Splinterlands is a blockchain-powered online collectible card game. Cards in the game represent non-fungible tokens (NFTs) and are traded similarly to cryptocurrencies. You'll find Splinterlands similar to other collectible trading card games but through a web browser and blockchain wallet rather than physical cards.
A third-party online marketplace allows you to buy and sell cards. A lucrative platform for skilled players with the best cards allows winners to earn real money. Getting started with the game requires creating an account or connecting a Web3 wallet such as MetaMask.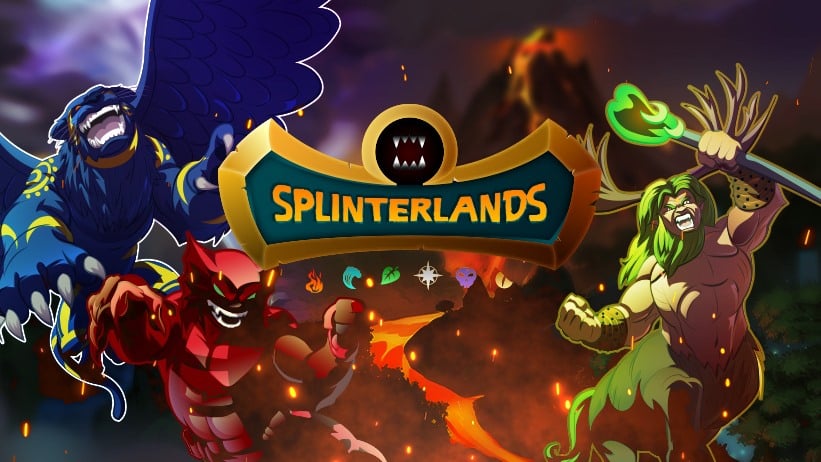 Your capital is at risk.
What Is The Best NFT Game in 2023?
Tamadoge is one of the best NFT games to consider in 2023. Players are able to breed their very own doge pets and compete in battles for rewards. 
Your Tamadoge needs unique characteristics in order to become a valuable asset. This will require you to raise it, take care of it, and provide all the accessories it needs. It is an interactive game with a low level of difficulty that is ideal for beginners.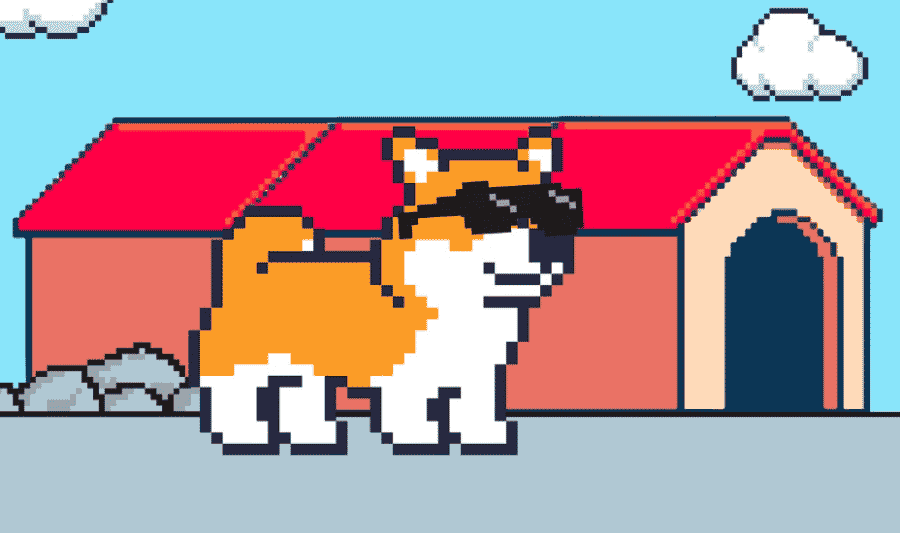 How To Invest in Tamadoge- The Best NFT Game for 2023
Step 1: Visit Tamadoge website
In light of Tamadoge's potential to be the best meme coin on the market, it makes sense why interest in the project has grown. Before investing, you should check the token's official website for more information.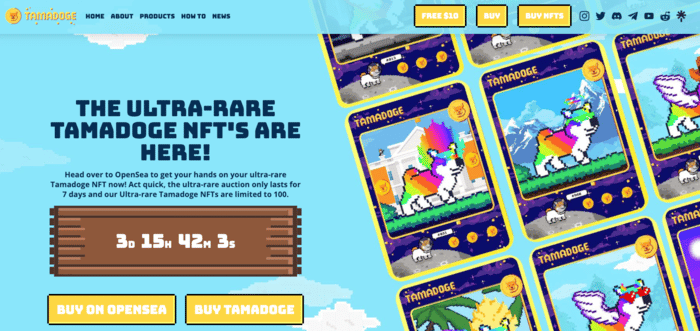 Step 2: Open OKX or OKX DEX
Investing in tokens is the next step once you've decided to do so. In this guide, OKX exchange will be used as an example.
The TAMA token is listed on both OKX's CEX (centralized exchange) and DEX (decentralized exchange).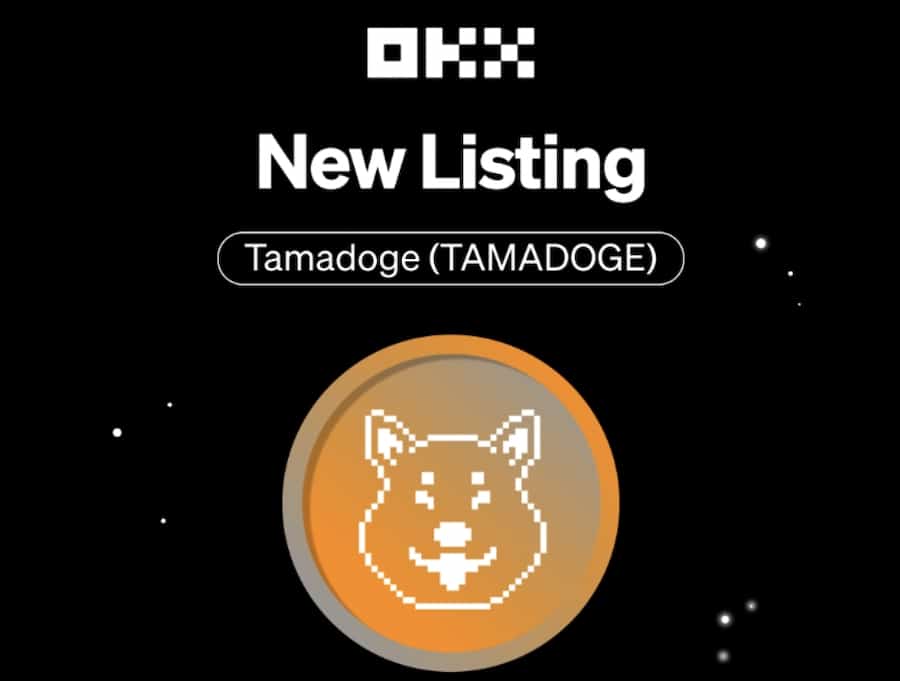 The OKX CEX allows traders to trade from over 100 countries, making it one of the top crypto exchanges in the world. TAMA can also be purchased on the OKX DEX for those who cannot register on it due to regulatory restrictions.
Step 3: Sign up to OKX exchange
You can sign up on the OKX exchange website by entering your phone number or email address and creating a password.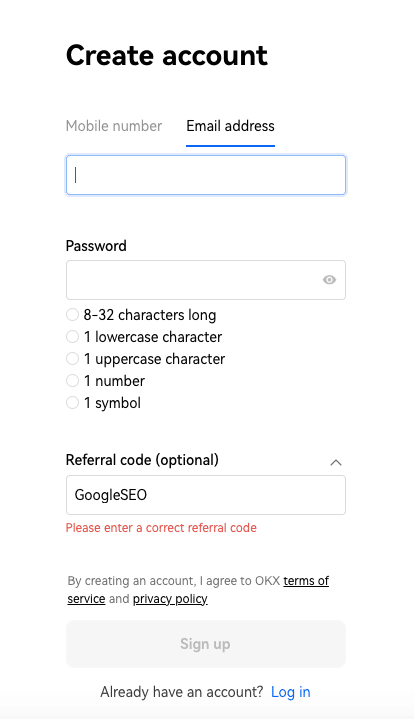 OKX will send an email/phone message to confirm your registration with a link you need to click.
Step 4: Deposit funds
On the OKX exchange, Tamadoge (TAMA) tokens can be purchased using USDT. In addition, investors can purchase Stablecoins on the exchange directly using various payment methods.
As illustrated in the example below, if there are no regulatory restrictions over the OKX CEX exchange in your region, you may be able to use your credit or debit card to purchase Tamadoge through the exchange.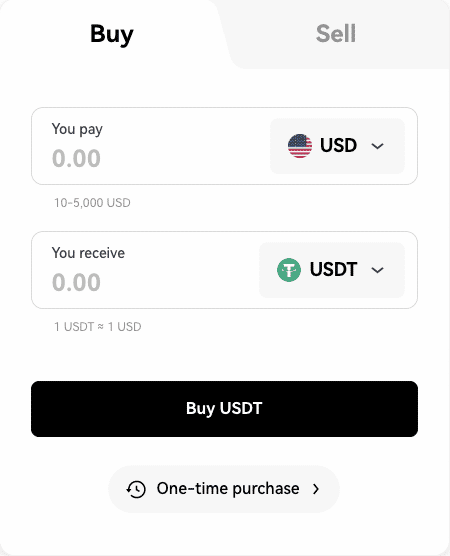 You will then need to choose the USDT amount, enter your credit card information, and confirm the conversion.
Those living in restricted countries must visit OKX DEX and connect their crypto wallet previously funded with USDT.
Step 5: Search for TAMA
For investors to convert their tokens, they must click the 'Trade' tab and select 'Spot Trade' when they locate the TAMA/USDT pairing.

Step 6: Place an order
By selecting the amount in USDT you wish to convert to TAMA, the final step is to confirm the purchase by clicking on 'Buy TAMA.' Upon confirmation, you can access TAMA on OKX.
Your capital is at risk.
What Are NFT Games?
NFT games are play-to-earn games that use NFTs to reward users and monetize in-game objects.  NFT games can generate income via including player interactions, avatars, and weapons purchases.
NFT-driven games are games that offer you two ways to make money. First and foremost, you can earn crypto by completing certain gaming tasks, like progressing to a certain level.  The in-game currency of Decentraland, for example, is MANA. You can convert your earnings into real-world money by trading most in-game currencies on public exchanges. The popularity of playing to earn games can be attributed to this reason.
An NFT with high levels of strength and power will likely carry a high value on the open market if you obtain one. Another great aspect of the best NFT games is that many of them are free to play. However, some games require you to hold native tokens before taking part.

How To Make Money With NFT Games?
There is no doubt that NFT games can earn you money. However, you'll need to invest your time and/or money in many games before making profits from them. A virtual asset within the game can be traded or earned as a reward.
In this kind of game, users receive tokens and digital assets in NFT form. As these games allow players to earn tokens that generate income, they are commonly called play-to-earn games. In addition, they can sell special wearable items or special utilities that they receive for free or at a low price in the game for a huge amount. 
Increasing the value and passion people place on these items and tokens will increase their global value. Games are played by players who invest time and money. 
Using in-game NFTs is another way for players to earn income when playing NFT games. According to the game, items are valued based on their cosmetics, rarity, or utility.
These items and NFTs are finite and limited to drive scarcity and boost reward value. Essentially, one can trade them for real money or build a brand around their special collections to make money.
What Is The Future Of NFT Games?
In the video game industry, NFTs offer an exciting new revenue stream. Adding NFT and blockchain interactions to games by independent and large corporations will continue to expand the gaming experience inside and outside games.
The intellectual property challenges associated with non-fungible tokens are also interesting. After acquiring an NFT in-game, the user will be the rightful owner of that item, and both the user and the original developers will gain money if it is transacted in the free market.
The video game industry will continue to be influenced by blockchain principles. There is a good chance the world will see a new era of gaming and entertainment shortly.
How To Play NFT Games?
Now we know the role of NFTs in money-making games, so let's talk about how to play.
Developers create smart contracts to incorporate NFTs into games. 

Rules will be included in the smart contract regarding the use of NFTs in the game. 

Gamers gain exclusive ownership rights over gaming NFTs when they earn or purchase them. 

NFTs can be used to boost a player's gaming endeavors. 

Players can also generate real money by selling their gaming NFT.
The best way to start playing is to visit the game's website and sign up to the platform. This process can usually be completed in a couple of minutes and most games are free to join.
Best NFTs Games To Watch in India – Conclusion
In recent years, crypto games have become one of the most exciting aspects of the blockchain ecosystem due to their ability to generate passive income, and developers are increasingly integrating real-world rewards into NFT games due to the popularity of these games. 
Based on our criteria, we consider Tamadoge is the best NFT game since it combines virtual pets, NFT, and cryptographic rewards.  
Your capital is at risk.
FAQs
What NFT games are profitable?
What NFT games should I invest in?
Can anyone play NFT games?