How To Invest in Stocks in Ireland – Full Review
If you reside in Ireland and are considering investing in stocks, you must look for a stockbroker accessible in your country. It might seem simple at first glance, but the large number of stockbrokers makes selection more difficult than expected.
We have carefully reviewed all available platforms and narrowed it down to four of the most appropriate options for your convenience. You can learn more about how to invest in stocks in Ireland by reading this article.
What is Stock Trading?
A stock represents an ownership stake in a publicly traded company. When you trade stocks, you purchase and sell shares of these companies. Stock traders do it to take advantage of company share price changes. 
Investing in stocks is different from trading stocks. Short-term traders will buy stocks in a company for short-term holdings, while long-term investors will buy stocks to hold over time.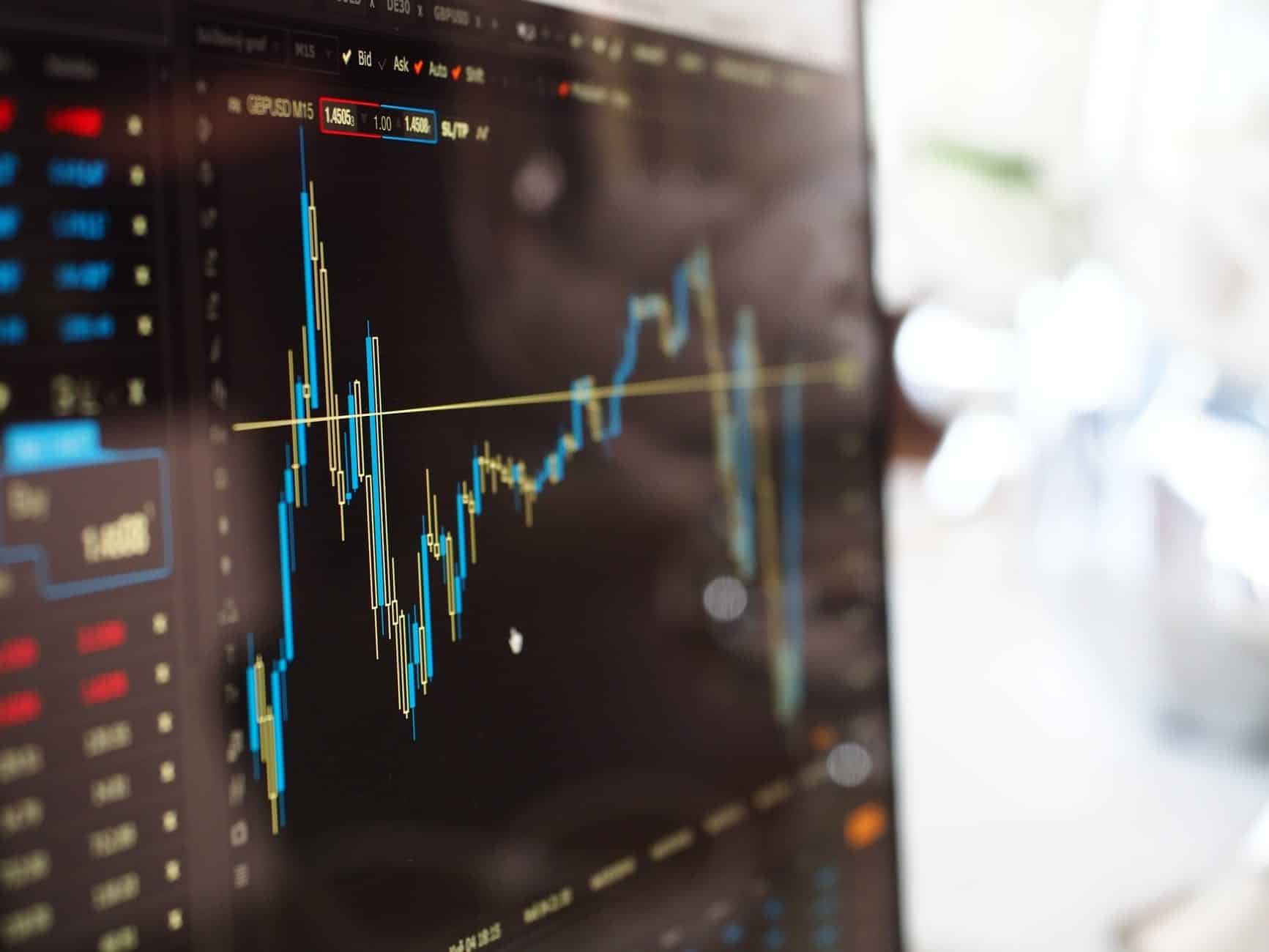 For a stock investor to achieve capital growth, they may only make a few investments per year. Stock trading aims to make short-term profits more frequently by making several trades per month or week. 
It is essential to note that trading stocks entail inherent risks since stock prices can fluctuate based on economic conditions, company news, and geopolitical developments. To trade stocks successfully, investors must exercise caution, conduct comprehensive research, and consider their risk tolerance.
Real Stocks
The term "real stocks" refers to ownership of shares in a company that is publicly traded. When you purchase real stocks, you become a shareholder, which gives you access to the company's assets and profits. The type of shares you own (common or preferred) may also give you the right to vote on corporate decisions.
Advantages:
Ownership: You can benefit from dividends and long-term growth by owning a tangible stake in the company.
Voting rights: You may be able to participate in company decisions if you hold a particular share class.
Disadvantages:
Capital requirement is higher: The initial investment required to buy real stocks is higher.
No leverage: Gains cannot be amplified by leverage.
Stock CFDs
Speculating on stock price movements without owning the underlying securities is the essence of stock CFD trading. The CFD contract involves a trader and a broker exchanging the difference between a stock's opening and closing prices.
Advantages:
Capital requirement is lower: Buying real stocks requires a lot of capital while trading CFDs requires a fraction.
Leverage: The leverage offered by CFDs allows you to increase your profits potentially. Leverage, however, increases risk as well.
Disadvantages:
There are no ownership rights: Dividends and voting rights will not be available to you since you do not own the shares.
Counterparty risk: The risk of non-fulfillment of obligations is present when trading CFDs through a broker.
Penny Stock Trading
Trading penny stocks involves the purchase and sale of shares of small, low-priced companies whose market value per share is usually less than €5. As a result of their small size and volatility, these stocks are often traded on over-the-counter (OTC) markets.
Advantages:
Entry Costs are Low: Investors with limited capital can invest in penny stocks due to their affordability.
High Return Potential: If penny stocks' price increases significantly, they can provide significant percentage gains.
Volatility: Traders seeking quick returns can benefit from penny stocks' price volatility, which can offer quick profits in a short period.
Disadvantages:
High Risk: There is a high probability of manipulated or fraudulent penny stocks. Therefore, investors can suffer substantial losses.
Limited Information: Due diligence and research on these companies can be challenging due to the limited public information.
Best Stock Trading Platforms Ireland
We will now conduct individual reviews of each platform for anyone who prefers a gradual approach and wishes to understand better which fits their needs the best.
1. Lightyear – One of the Best and Most Affordable Stock Platforms in Ireland
If you want to begin investing in Ireland, we have the best options for you. Lightyear is a UK-based fintech firm established in 2020 by two former TransferWise employees, Martin Sokk and Mihkel Aamer. It offers investment services to 22 European countries, including Ireland, the UK, Germany, and France.
The platform provides investors of all skill levels with an easy-to-use trading app. Trading is accessible to traders at a minimum investment of just $1.
Over 3,500 stocks and ETFs are available through Lightyear, most of which are listed on the US markets (NASDAQ and NYSE), including ADRs and shares traded in the EU/UK. Lightyear offers multicurrency accounts with 0.35% conversion fees that let users deposit, hold, earn interest, and invest in multiple currencies. Lightyear differentiates itself from competitors like Libertex and eToro by offering fractional US shares to retail investors. Even though Lightyear does not currently offer an ISA option, it will consider it in the future.
Lightyear Europe AS is a regulated EU investment firm with a license from the Estonian Financial Supervision Authority (Finantsinspektsioon) and has permissions to service customers throughout the EEA. In addition, the app provides a transparent and straightforward investing environment to retail traders, which offers trading on more than 3500 stocks and ETFs.
Pros
There are more than 3500 international stocks and ETFs

A platform that is simple and intuitive

A multi-currency account is available

Interest in uninvested cash

Pan-European, living in 22 countries

A web-based platform

Earning calls
Cons
There is no demo account available

There is no copy trading
Capital at risk.
"The provider of investment services is Lightyear Europe AS. Terms apply: golightyear.com/terms. Seek qualified advice if necessary."
2. eToro – One of the Most Popular Stock Apps in Ireland
The eToro stockbroker platform is a popular choice in Ireland, with over 20 million users worldwide. Various payment methods, low minimum deposits, and a user-friendly interface contribute to the platform's popularity.
With more than 3,000 stocks available from 17 international markets, eToro provides plenty of opportunities for traders. Platform users only pay the spread on all assets since the platform offers a commission-free approach. eToro is open to traders of all levels, with a minimum deposit of €10 and support for fractional ownership. In addition to social trading, it also offers copy trading and offers newcomers the opportunity to learn from experts without having extensive market knowledge.
Pros
An easy-to-use interface

Commission-free

There are over 3,000 stocks available

Other assets can also be traded

 

Various payment methods are accepted

Feature of copy-trading

Regulated by top regulatory agencies
Cons
For advanced traders, it is not the best option
68% of retail investors lose money when trading CFDs with this provider.
3. Capital.com – One of the Best Apps To Buy Stocks in Ireland at €20
Capital.com is one of the best stock apps for novice Irish traders, with an easy account opening process and a demo account feature. Users can transition to live trading with just a €20 deposit. With its focus on CFDs, the platform allows short-selling and leverage.
Users can enhance their stock trading skills using Capital.com's educational tools, such as guides and the InvestMate app. No commissions are charged – fees are applied through the spread of thousands of shares from various markets, particularly in the UK and the US. The platform offers multiple payment methods, including credit/debit cards and e-wallets. Capital.com is also regulated and authorized by the FCA and CySEC, which maintains a reputation for safety and security.
Pros
Industry-leading spreads

All asset classes are commission-free

The currency pair selection is excellent

Trading is available 24/7

A crisp and clean mobile application

The minimum deposit is just €20

Regulated by the FCA
Cons
Bank account deposits require a minimum of €250
75.26% of retail investor accounts lose money when trading spread bets and/or CFDs with this provider.
4. Libertex – Top Stock CFD Broker with Zero Spreads
Day traders looking to trade stock CFDs can find Libertex an attractive option. It is highly competitive due to its zero-spread offering across all markets and instruments and the fact that it sometimes does not charge commissions on major stocks. With Libertex, traders can apply leverage and short-sell stock CFDs solely through CFD instruments. In addition to stocks, the Libertex app offers traders access to a wide range of other CFD asset classes, including forex, commodities, cryptocurrencies, and indices, which can be accessed via the official Libertex app or the MT4 platform for advanced technical analysis. The Libertex platform offers CFD brokerage services to almost 3 million clients and is regulated by CySEC. Users can fund their accounts using debit/credit cards, e-wallets, or bank wire transfers with a minimum deposit of €100.
Pros
Zero spreads

Commissions are low

Platform with a good reputation

The market selection is excellent

Compatibility with MT4
Cons
Your Money is at Risk
5. AvaTrade — An Excellent Platform Appropriate for Beginners and Experts
Another platform to consider is AvaTrade, a platform with a large user base across multiple countries. It is regulated on five continents and operates in a wide range of territories; it ensures a wide reach with its extensive user base. Professionals and beginners will find the platform extremely user-friendly, while advanced users will appreciate its compatibility with MT4/5.
AvaTrade also offers CFDs, although some users may be disappointed by its lack of direct stock investment options. However, CFDs still make it a commendable choice. The platform allows direct investment in cryptocurrencies and forex, while CFDs can be used for other assets. It must be noted, however, that AvaTrade has a strong reputation, backed by regulation from renowned bodies, and offers a variety of tools and software essential to successful stock trading.
Pros
Supports MT4 and MT5

Platform with no commissions

A wide variety of instruments are available for trading

Materials for education

An economic calendar is also available

Regulated by ASIC
Cons
The company only offers CFDs, not traditional stock ownership. 
Your Money is at Risk
How to Trade Stocks Ireland – Tutorial
The following comprehensive step-by-step guide explains how to invest in stocks in Ireland.
Here, we will show you how to set up your stock trading account with Lightyear, considered one of the best stock trading apps in the Ireland market.
Step 1: Create a Stock Trading Account with Lightyear
You can access Lightyear's full stock and ETF list with a multi-currency account (USD, EUR, GBP).
The Lightyear app is available on the Apple App Store and Google Play for new clients to download. When you open the app, the registration screen will appear, and traders take less than five minutes to register. However, it would be helpful for them to have their verification documents before they begin the process.
Following these simple steps will help you open an account:
Download the app

Please enter your mobile number and one-time password (OTP) to confirm your account.

Select 'Open Account' after entering the additional personal information

Upload a copy of the account ID and the address verification document
Step 2: Make a Deposit
Bank wire transfers (FPS, CHAPS, or SWIFT) are the most commonly used method of deposits by Irish traders. They can also use debit cards, Apple Pay, and Google Pay.
While third-party charges may apply, the broker does not charge for wire transfers.
Step 3: Choose Your Stocks and start trading
You can initiate a trade in the Lightyear app by searching for an instrument using the navigation bar. You can also view financial metrics by creating personalized watchlists and accessing the instrument page.
In the next step, select 'Buy' or 'Sell' and enter the necessary order details, such as volume and order type (limit or market).
Lightyear – Best Stock Trading App
A good platform and broker are crucial if you intend to capitalize on the boom in stock trading. Our research shows Lightyear ranks among the industry's top stock brokers.
You can trade various stocks and ETFs with Lightyear, which is fully regulated and provides a feature-rich and user-friendly trading app. As an alternative to a traditional brokerage, Lightyear offers some useful insights and market data to assist with decision-making. Also, Lightyear offers the possibility to earn interest on uninvested cash and a low minimum deposit.
Lightyear offers excellent tools for you to experience these features firsthand.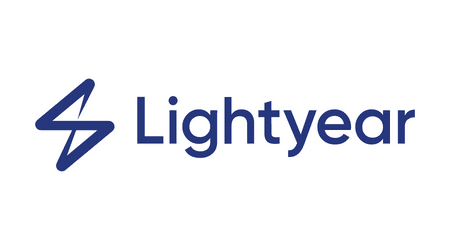 Capital at risk.
The provider of investment services is Lightyear Europe AS. Terms apply: golightyear.com/terms. Seek qualified advice if necessary.
FAQs
How do I trade stocks in Ireland?
What is the best stock trading platform Ireland?
Which stock trading app is best for beginners Ireland?