In recent years, stock trading apps rise and fall at the speed of light and investors are constantly looking for reliable trading platforms to run on their mobile devices. One trading app that's especially popular is the Zerodha Kite app supported by Zerodha Broking Ltd, an Indian fintech and financial service startup company.
By all opinions, Zerodha Kite is one of the most advanced trading applications in India with more than 5 million installations on Google Play only. This app offers an impressive range of trading tools and an intuitive user interface.
So, if you are considering opening an online trading account with Zerodha Broking app, this guide can help find the answers. In this review, we'll take a comprehensive look at Zerodha Kite app, and focus on details like the app user experience, trading tools, and features, fees, account types, pros and cons, and more.
What is Zerodha Kite App?
The Zerodha Kite App is a mobile trading platform available for Android and iOS operating systems. The platform, which is also available on any desktop and mobile web browser, is considered by many as one of the fastest and powerful trading platforms, particularly as an Indian stock market app.
The Kite app is backed by Zerodha – One of India's largest brokerage firms that was founded in 2010 and is headquartered in Bengaluru. Zerodha is regulated by SEBI under the registration number INZ000031633 CDSL and is a member of both the Bombay Stock Exchange (BSE) and the National Stock Exchange of India (NSE). At the time of writing, Zerodha has over 4 million customers and the relatively new Indian brokerage firm has won several awards that include the Economic Times Start-Up of the year 2020, and NSE/MCX best retail brokerage award 2018, and 2019.
What Stocks Can You Trade on the Zerodha Kite App?
Zerodha offers a decent selection of over 5000 company stocks from the NSE and BSE stock market exchanges. Additionally, this broker enables users to get access to IPOs from top Indian stock exchanges, meaning that any user can apply for new IPOs (Initial Public Offerings) from the broker's Console feature.
Notably, Zerodha does not currently offer to trade on ETFs nor equities from the US and international markets.
Other Assets at Zerodha Kite App
On top of the huge range of stocks from the BSE and NSE, Zerodha also provides access to the following markets:
Futures and Options/Commodity Derivatives – Metals, oil, and agriculture commodities from MCX. Plus, stock and index futures and option
FX Currency Derivatives – Futures on the most popular FX currency pairs
Direct Mutual Funds – Over 2000 direct mutual funds
Bonds and Government Securities – Indian Government Securities (G-Secs) and bonds
Zerodha Kite App Account Types
Overall, Zerodha offers a selection of three account types, however, in order to trade on its Kite mobile trading app, you will have to open a Demat account. This is because a Demat account is mandatory in India for investors that want to keep stocks in electronic format.
Nonetheless, these are the account types offered by Zerodha:
Equity & Derivatives Trading Account –This account type allows you to buy/sell stocks, futures, and options online or offline.
Equity Demat Account – This is an account where you can keep stocks in electronic format and is the account type you will need to open if you wish to trade via the Zerodha Kite trading app.
Commodity Trading Account – With this account type, you'll be able to transfer funds and buy and sell commodity futures.
Zerodha Kite App Fees & Commissions
Zerodha is considered by many as a discount broker for investors that want to trade shares and commodities directly from exchanges in India. This is mainly because the broker does not charge any fees for equity delivery investment and enables free trading of direct mutual funds. With this in mind, there are trading fees you need to take into account so let's take a close look at the fees and commissions that Zerodha charges.
| | |
| --- | --- |
| Type of Investment  | Brokerage Fee |
| Equity Delivery | Zero brokerage fee |
| Equity Intraday | Rs. 20 per executed order or 0.03% (whichever is lower) |
| Equity Futures | Rs. 20 per executed order or 0.03% (whichever is lower) |
| Equity Options | Rs 20 per executed order |
| Currency Futures & Options | Rs. 20 per executed order or 0.03% (whichever is lower) |
| Commodity F&O | Rs. 20 per executed order or 0.03% (whichever is lower) |
| Direct Mutual Funds | 0 commissions & DP charges. |
 Non-Trading Other Fees
Overall, we can say that Zerodha is pretty transparent in what fees and commission it charges. Crucially, this broker sends all orders to exchanges so there are some small fees imposed by the exchanges as well as by regulators. Nonetheless, here are some of the fees you need to consider before opening an account:
Demat and Trading Account opening – Rs. 200 – 300 (depending on the account type)
Demat AMC Charges – RS. 300/year + GST charged quarterly
Annual Maintenance Charges – Rs. 300
Call & Trade and RMS auto-square off – Additional charges of ₹50 per order.
Deposit charge via Payment gateway – Rs. 9 + GST
Zerodha Kite App User Experience
One of the main things we like about this platform is its user interface and ease of interactivity. As Zerodha is more a technology company and not a brokerage firm, the Kite mobile app (as well as the desktop app) is light, minimalistic, and clean.
The design and functionality of the mobile trading app are very similar to the desktop app, enabling users to easily trade from their mobile devices. In fact, the broker claims that over 70% of its clients' trades are executed from the Kite mobile trading app. For example, the app comes with black (dark mode) and white backgrounds, TradingView charts along with ChartIQ, order update push notification, customizable multi-marketwatch views.
All in all, this is one of the best mobile trading apps we have seen in terms of UI, ease of use, and functionalities.
Zerodha Kite App Tools and Features
As mentioned severally in this review, Zerodha is a tech company and thus, it offers some very unique and advanced trading tools and features. This means you'll get access to several tools and features you can't get on other brokerage firms. Some of these trading tools and features include:
Excellent Charting Package
Usually, investment firms struggle to deliver a top-notch charting package on a mobile trading app. This is one of the main reasons why the MetaTrader4, which was released way back in 2005, is still the favorite platform for many day traders. But in the case of Zerodha, the charting package is very impressive. With this app, you can choose between ChartIQ and TradingView charts and get over 100 indicators, 6 different chart types, and 19 drawing tools. From the Kite web platform, you can also place orders directly on the chart.
Level 3 Data
The level 3 data is the highest data level that exists in the stock market and provides an insight into the buyers and sellers, the amounts of positions, and the liquidity providers of a certain asset. The level 3 data is particularly useful and an effective tool for active day traders that aim for small profits and a large number of transactions per day.
Exit Multiple Positions
On the Zerodha Kite trading app, there's an option to exit multiple positions in just one click. You just have to click on the pending orders screen to select multiple orders and then cancel them together. This is a great feature for the on-the-go trader that occasionally needs to close all trades simultaneously.
Sentinel
Simply put, the Zerodha Sentinel feature is a price alert service that allows users to get notifications on stocks, futures, options, and many more assets at no cost. But unlike most price alert services in the market, users that decide to use the Zerodha Sentinel are able to set simple alerts or write advanced triggers that essentially can be triggered anytime they want.
Zerodha Kite App Bonus
Zerodha currently is not running any promotion for new and existing clients. The only bonus available on the Zerodha Kite app is the referral program that rewards users who refer a friend with 10% of the brokerage fees they pay.
Zerodha App Demo Account
Zerodha does not offer a demonstration account, which is a major disadvantage when compared to other online brokerage platforms. An online demo account is among the most important tools for potential investors as it allows users to test the platform before risking real money.
Payments on the Zerodha Kite App
Zerodha does not offer many deposit options to fund your account. The platform essentially requires users to make a deposit via bank wire transfer using UPI or directly from the trading platform (Kite/Pi) using the instant payment gateway facility. Basically, there are three banking transfer methods you can use – RTGS (real-time gross settlement) and NEFT (national electronic funds transfer), Immediate Payment Service (IMPS), and cheque.
| Method | Time taken | Charges |
| --- | --- | --- |
| NEFT/RTGS | Between 2 to 10 hours depending on your bank | Free at Zerodha, bank charges may apply |
| IMPS | 10 minutes during market hours | Free at Zerodha, bank charges may apply |
| Cheque | 3 to 5 working days | Free |
As you can see, the broker does not charge any fees for depositing funds.
Zerodha Kite App Minimum Deposit
As per the minimum deposit requirement with this broker, Zerodha does not require any minimum amount in order to open a trading account. Moreover, there's no need to maintain any minimum balance to keep your account active at Zerodha.
Zerodha Kite App Contact and Customer Service
Zerodha offers decent customer support service, which is available on several communication channels. First, as a fintech startup company it does not come as a surprise that Zerodha has a great FAQ section called the Support Portal. This section includes discussions of users and answers from the broker's support team.
On top of that, the broker is offering a submit a ticket form, an email, and phone support. Bear in mind that the support team is available between 8:30 AM – 5:30 PM. On the negative side, Zerodha does not provide a live chat support.
Zerodha Kite App Safe?
Despite being in business for only ten years, Zerodha is considered completely safe as it is regulated by India's top regulator, the Securities and Exchange Board of India known as SEBI. In terms of the financials, Zerodha claims to have the highest number of trades in the industry, along with Charles Shwab, of over 7 million trades a day. Moreover, Zerhodah is fairly conservative in terms of leverage and risk management so users should not have concerns about the safety of funds.
When it comes to user data and the security of funds, Zerodha does not offer two-factor authentication (2FA), which is disappointing. However, it does allow users to use a cryptographic TOTP (Time-based One-Time Password)  for mobile authentication.
Finally, Zerodha claims to have the lowest ratio of 'complaints to active clients' in the industry. This review confirms that user reviews online are very positive and confirm the broker's claim.
How to Use the Zerodha Kite App
If you still want to open an online trading account with the Zerodha Kite app and start trading, simply follow these simple steps:
Step 1: Download the Zerodha Kite App
The first thing that needed to be done is to download the application to your mobile device. Simply visit the App Store or Google Play and search for Zerodha in the search bar.
Step 2: Open an Account
Unlike other stock trading apps in India, Zerodha enables you to open an online trading account directly from your mobile device. However, this can also be done from your computer if you find it easier.
To start the account creation process, visit the broker's site or app and click on the sign-up button. Then, you'll be required to submit your Indian phone number. You'll also need to provide the following documents to open a Zerodha Demat account:
Your PAN card
Your Aadhaar
Canceled cheque/Bank statement
A photo or scanned copy of your signature proof
Income proof
Step 3: Transfer Funds
Now it's time to deposit funds into your Demat trading account. When it comes to funding your account, Zerodha offers you to transfer funds instantly from your registered bank account using their UPI for free. Another method to transfer funds is via the trading platform using the instant payment gateway facility (includes 25 banks).
Step 4: Buy a Stock
As soon as the funds have been deposited in your account, you can then proceed to buy a stock. To do that, simply choose which asset you want to invest in or trade, set the amount, and click on the buy button.
How to Sell on Zerodha Kite App
Zerodha also allows you to short sell stocks on margin with the same process of buying stocks. This means that you can use the platform for day trading activity and not only as a long term investment platform. With that in mind, we suggest that you check with the broker the margin rates and the duration in which you can hold a short position.
Zerodha Kite App vs eToro
Undoubtedly, Zerodha has developed a top-notch mobile trading app for trading Indian stocks and other financial assets. But to help investors make the right decision when choosing a broker, we have decided to compare Zerodha to eToro, one of the world's largest trading platforms.
On the one hand, Zerodha is an ideal platform for investors and traders that are looking to get access to the Indian stock and derivative markets. Simply put, this broker gives you access to over 5000 stocks from the NSE and BSE and other futures, options and fixed income assets. However, if opting for this platform you won't have access to other stock markets nor to more exotic markets like cryptocurrencies.
More importantly, Zerodha is not a completely commission-free platform like eToro. Though Zerodha does not charge any brokerage commission for equity delivery investments, it does charge a flat fee of Rs. 20 or 0.03% per executed order on intraday trades across equity, currency, and commodity trades. Further, as Zerodha is a clearing member of stock and commodity exchange in India, there are other charges to take into account. eToro, on the other hand, is working on a zero commission pricing policy, which means you do not have to pay any fees when you enter in and out of a position.
Charge per Trade
Annual Fee
Inactivity Fee
Deposit/Withdrawal Fees
Zerodha Kite App
Equity delivery- free

Intraday trades – Rs. 20 or 0.03%

₹300 per year
0
0
eToro
0
0
800 INR per month (after one year)
400 INR per withdrawal
Finally, for those who are looking for a social trading platform, eToro is the better choice of the two. This is because eToro has more than 12 million members on its social platform that can interact with each other, view posts, and even copy trades of other users by using the CopyTrade tool.
Zerodha Kite App Pros & Cons
Below you will find an overview of our Zerodha Kite app findings.
Pros
Excellent mobile trading app
Regulated by SEBI
Investors get access to over 5000 shares from BSE and NSE
Offers Coin – India's largest direct mutual fund platform
A comprehensive educational section
No minimum deposit requirement
Offers level 3 data
Free direct mutual funds investments
Cons
Not commission-free trading app
Offers only one payment method
Zerodha does not provide access to international and US markets
No Live chat support
Does not offer social trading
No demo account
Does not offer high leverage trading
The Verdict
The bottom line, Zerodha Kite mobile trading app is worth considering if you are looking to get access to stock and commodity trading on Indian market exchanges. This platform has a lot to offer and Zerodha's tech approach is something to take into account. With the Zerodha Kite app, not only will you have access to over 8000 products, but you also be able to trade on one of the best mobile trading apps worldwide in terms of User Interface (UI) and functionality.
The only factor to take into consideration when choosing to trade with Zerodha is the relatively high fees the broker charges (compared to other brokers in the industry) and the limited selection of markets available on the platform. As such, if you are looking for a zero commission trading app that gives you access to US and international markets as well as digital assets, we suggest you check eToro.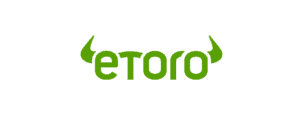 67% of retail investor accounts lose money when trading CFDs with this provider.
FAQs
What device is the Zerodha Kite app available on?
The Zerodha Kite app is available on both iOS and Android devices.
What shares can you buy on the Zerodha Kite app?
Zerodha Kite app gives its users access to more than 5000 stock from the Bombay Stock Exchange (BSE) and the National Stock Exchange of India (NSE)
Is the Zerodha Kite app legit?
Yes, Zerodha is a legit brokerage firm. It is regulated by SEBI and is a clearing member of BSE, NSE and MCX.
What payment methods does the Zerodha Kite app support?
Zerodha offers users to transfer funds via bank wire transfer only.
What is the minimum deposit requirement at Zerodha Kite app?
Zerodha does not maintain a minimum deposit requirement for opening an account.