Best Forex Trading App Australia 2023 Revealed! – How To Start Trading
Forex trading requires a platform that suits various trading styles and can accommodate advanced analysis and quick transactions. Therefore, it is important to do your research and compare different platforms before you begin your FX trading journey. Here, we review the best forex trading apps in Australia that you should consider in2023. We will discuss how to get started by registering an account and some basic principles to consider before jumping into this facet of the financial markets.
Best Forex Trading App 2023 Overview – Top App Revealed!
There are many forex trading apps available on the market today, but selecting the one that suits your needs is one of the most crucial steps you need to take if you want to make as much money as possible on the currency market by trading it. Based on our research, eToro is the best forex trading app for 2022 of the many options available.
You will benefit from two elements when it comes to trading forex with eToro: its tight spread and commission-free basis, as well as leverage that you can use to your advantage. Moreover, it takes just a few minutes to get started with the app, which is super easy, convenient, and secure.
78% of retail investors lose money trading CFDs at this site.
Best Forex Trading App 2023 Australia List
Best Forex Trading Apps In Australia Reviewed
1. eToro – Overall Best Forex Trading App Australia For 2023
In terms of the best forex trading apps in Australia, eToro is the most suitable option because it provides 49 currency pairs across the majors, minors, and exotics, and it works on a spread-only basis. So, for example, spreads on EUR/USD begins at 1 pip per slide.
In addition to the educational materials offered by eToro, beginners will also benefit from eToro's market insights, webinars, trading guides, and podcasts that provide insight into the markets.
However, there is no doubt that eToro's Copy Trading service is one of this broker's most popular features. The eToro Copy Trader feature allows users to 'copy' an experienced trader's investments, just as that name implies. As far as the eToro user is concerned, this offers a 100% passive trading process, which is an attractive feature for users.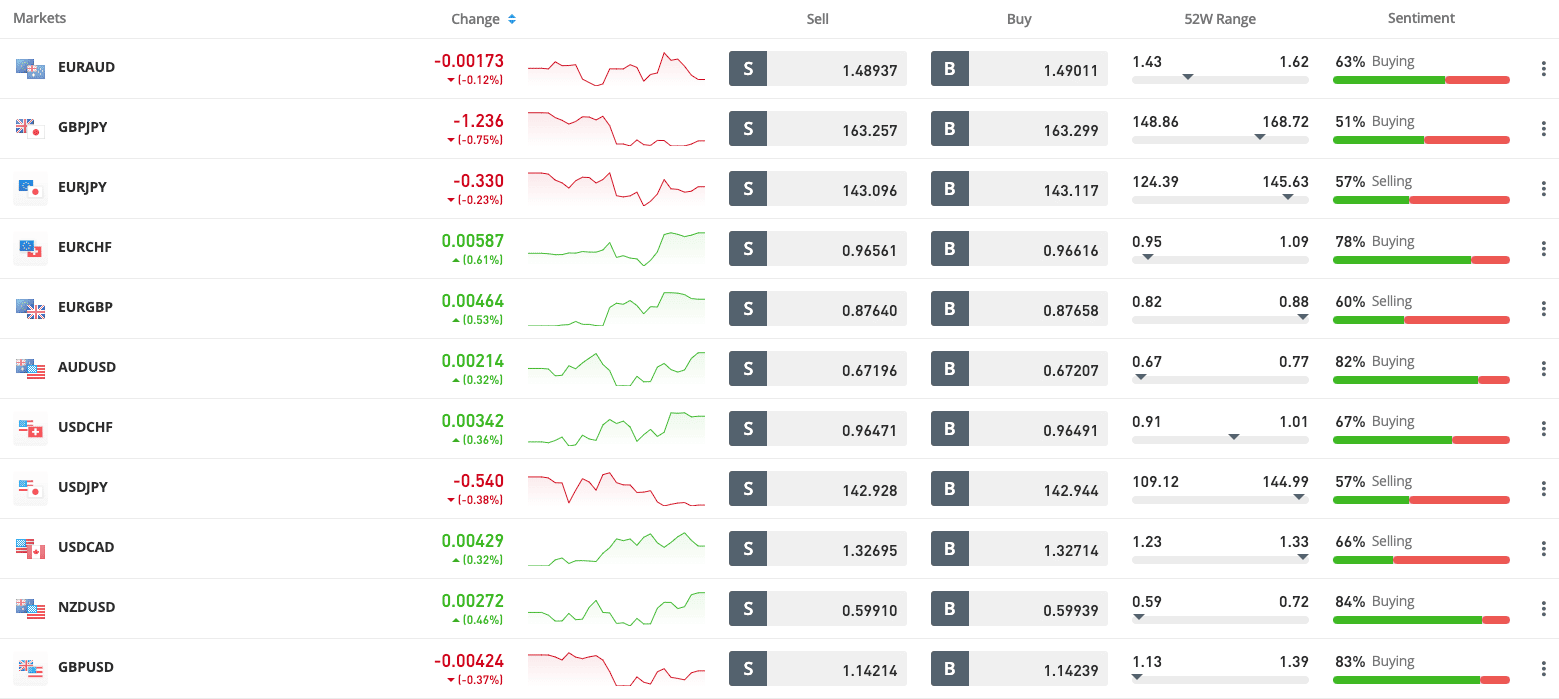 The minimum deposit in Australia for eToro is $50.You can make deposits using debit and credit cards, PayPal, Skrill, POLi, Neteller, bank transfers, and many other methods.
The process of establishing an account with eToro is very easy, and you will be able to start trading as soon as you are registered. As well to the FCA, CySEC, and SEC, ASIC regulates this popular broker.
On top of that, eToro also offers a free virtual portfolio that mimics the live forex markets, so you are never left out of the action. Therefore, you can use a free demo account before deciding whether to make a deposit. After that, you can trade without risk with a demo account balance of $100,000.
There is also the option for users to switch between eToro's online platform and its mobile application for iOS and Android devices.
Pros
Trade forex, stocks, ETFs, and cryptos

Commodities, and indices are also supported

Opening an account takes less than two minutes

Competitive spreads and low fees

Passive investments are supported via Copy Trading feature

Regulated by top-tier international bodies such as FCA, ASIC, SEC, and CySEC
Cons
Fees for AUD deposits are 0.5%
78% of retail investors lose money trading CFDs at this site.
2. Forex.com – Specialized Forex Broker With Over 80 Currency Pairs To Trade In Australia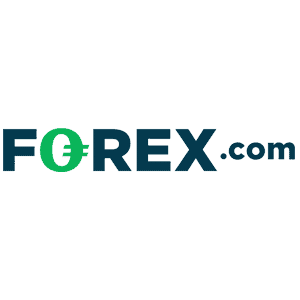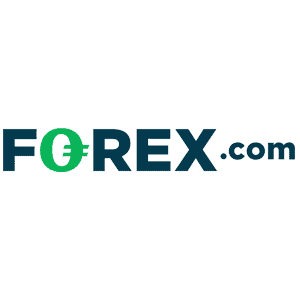 More than 80 forex pairs are available on Forex.com, alongside 3,000 CFD instruments by the broker, making it a leading trading platform. Stocks, commodities, indices, and other forms of financial instruments are included in the latter. In addition, traders on this platform have access to the forex trading suite 24×7, and no commissions are charged.
This forex exchange app offers a large selection of trading tools on its platform. It includes a full range of forex signals, technical insights, economic calendars, and news imports from Reuters that you can take advantage of.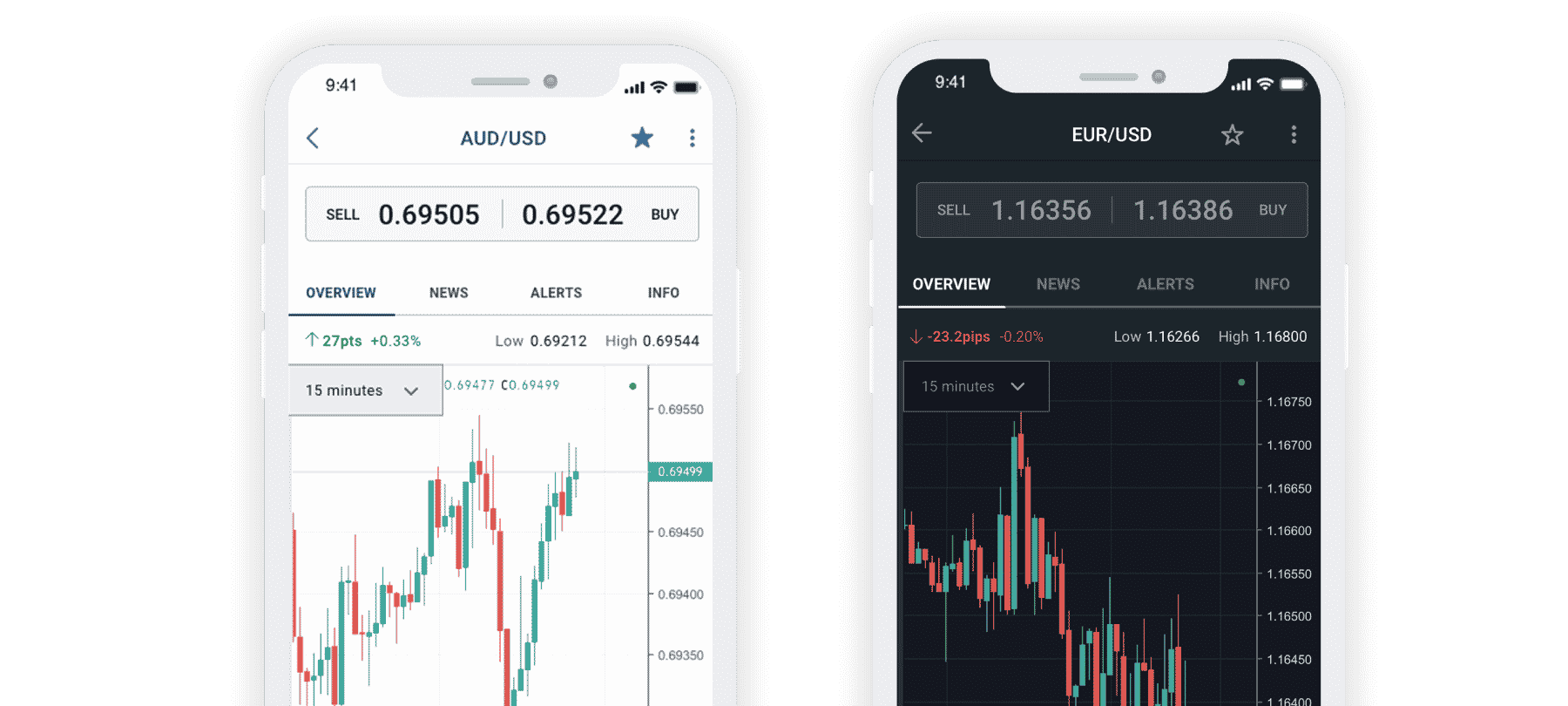 It is most likely that users of Forex.com will be using the web trading platform, which can be accessed through any web browser. There are more than 50 drawing tools to choose from and over 70 economic indicators to develop your trading strategy with. The Forex.com app can also be downloaded for Android and iOS devices. TradingView has also been integrated into Forex.com for the benefit of advanced traders.
The process of getting started with a trading account on Forex.com usually doesn't take more than 10 minutes. In terms of bank wire payments, there is no minimum deposit, but there is a $100 minimum deposit for debit/credit cards and PayPal.
Pros
Demo account available for free

EUR/USD spreads from 0.8 pips without commissions

Trading platform with the best chart drawing tools in Australia
Cons
It takes a while for KYC to complete
Your capital is at risk.
4. Trade Nation – Regulated Forex trading app with a $0 Minimum Deposit in Australia
Core Spreads was the brand name under which Trade Nation was established in 2014. The company eventually changed its name to Trade Nation in 2019 to provide online foreign exchange and CFD trading products and services. Several broker offices are located in the UK, Australia, South Africa, and the Bahamas.
In addition to confirming its worldwide presence and, what is more important, heavy regulation, the company has always focused on making online trading more enjoyable, profitable, and accessible. Despite this, the broker makes its services available globally and has local entities in the UK, Australia, and other countries to support traders.
Users of Trade Nation have the option to spread trade on The Trade Nation platform CoreTrader2, as well as trade CFDs on MetaTrader4.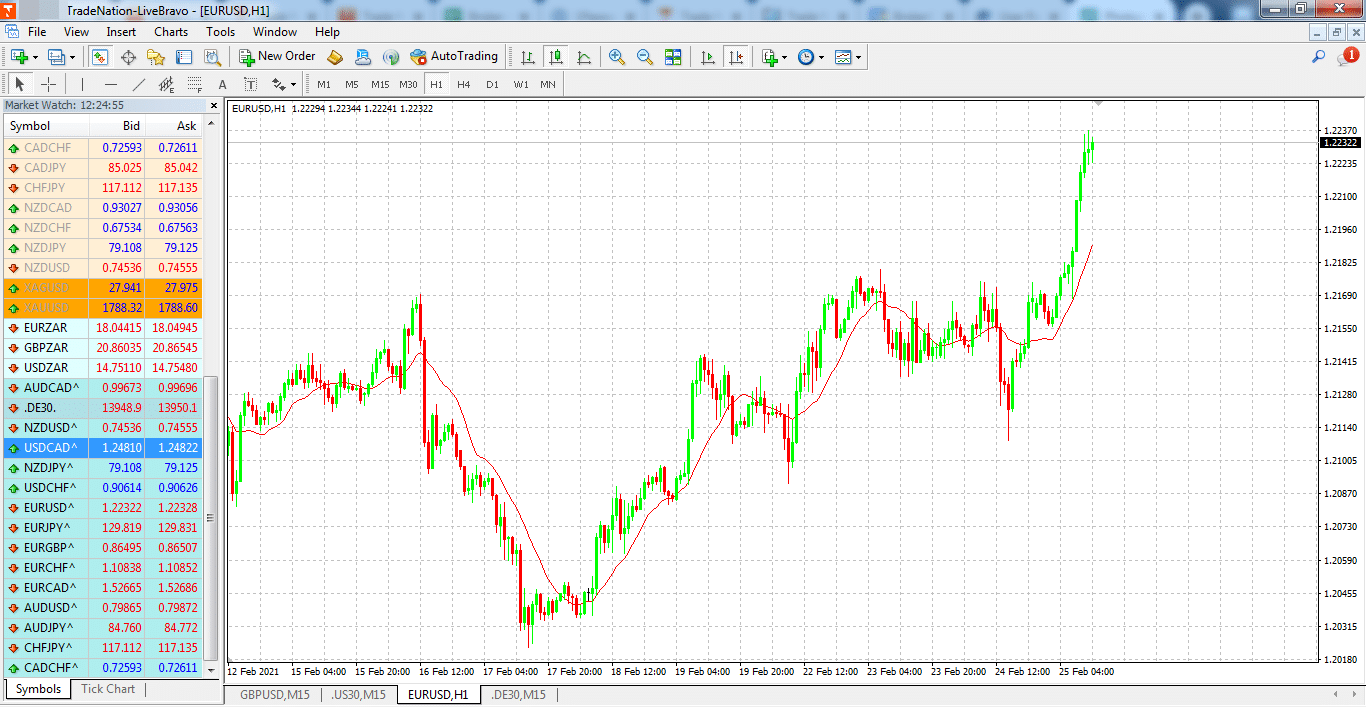 Nevertheless, the company continues to offer MetaTrader4, which is available in desktop, Web, and mobile versions. The platform brings a wide range of investment and trading options, including leading indicators, oscillators, and EA strategies.
Mobile trading apps are available on all platforms, you can trade using your mobile device from anywhere.
Pros
ASIC and FCA-regulated international broker
Global coverage and years in business
Protects against negative balances
Mobile and web charts powered by ChartIQ.
CFDs and forex spreads are competitive.
Cons
An offshore entity is involved in international proposals
The educational content is limited and monotonous.
The market range of MetaTrader 4 is narrower.
CFDs are complex instruments and come with a high risk of losing money with leverage
5. AvaTrade – Forex CFD Broker With 0% Commission & Tight Spreads For Australian Traders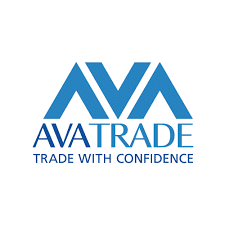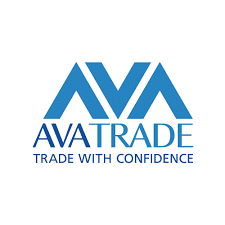 Looking closely at our list of the best forex trading apps in Australia, we can see that AvaTrade is our next broker worth considering. As part of this highly regulated platform for CFD trading, users will have access to markets with 0% commission across a broad range of asset classes. There are 55 forex pairs in the list, along with commodities, cryptocurrencies, stock indices, and several other markets.
Because 0% commissions are offered, spreads are generally competitive here. For instance, a pair like AUD/USD starts off at just 1.1 pip. Further, AvaTrade does not charge any fees on deposits or withdrawals; the minimum amount required to fund the account for the first time is only $100. There is also support for debit and credit cards.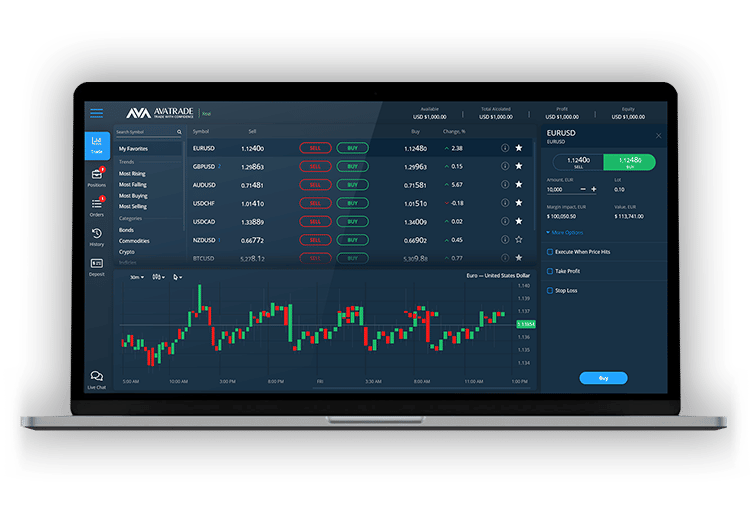 With AvaTrade, users can trade on native or third-party platforms from various providers. Three types of trading platforms are included in the latter: MT4, MT5, DupliTrade, and ZuluTrade. There is also an option to trade on AvaTrade's proprietary platform via web and mobile platforms. Finally, traders can perform technical analysis at a high level on all supported platforms.
Hundreds of other CFD markets that AvaTrade supports, such as hard metals, energies, indices, and cryptocurrencies, are also available. 
Pros
Forex trading with 0% commission

There is a minimum lot size of 0.01

Minimum deposit of $100
Cons
There are a limited number of stock CFDs available
Your capital is at risk.
6. MetaTrader 5 – Exceptional Trading Platform For Experienced Forex Traders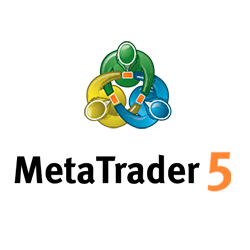 MetaTrader 5 (MT5) is a third-party trading platform that you can use to connect with your chosen broker site. Unfortunately, despite its dominant position in the trading industry, not all MetaTrader brokers support MT5. Nevertheless, if you choose to trade using the MT5 platform, you will immediately gain access to many advanced tools and features that will be available to you instantly.
It includes a range of order types, a wide selection of technical indicators, and many chart drawing tools to help you tailor your trading screen to your preferences. 
MT5 is probably the most attractive trading platform for investors interested in forex. This is because it has the option of allowing you to download EAs and automated trading systems at the same time.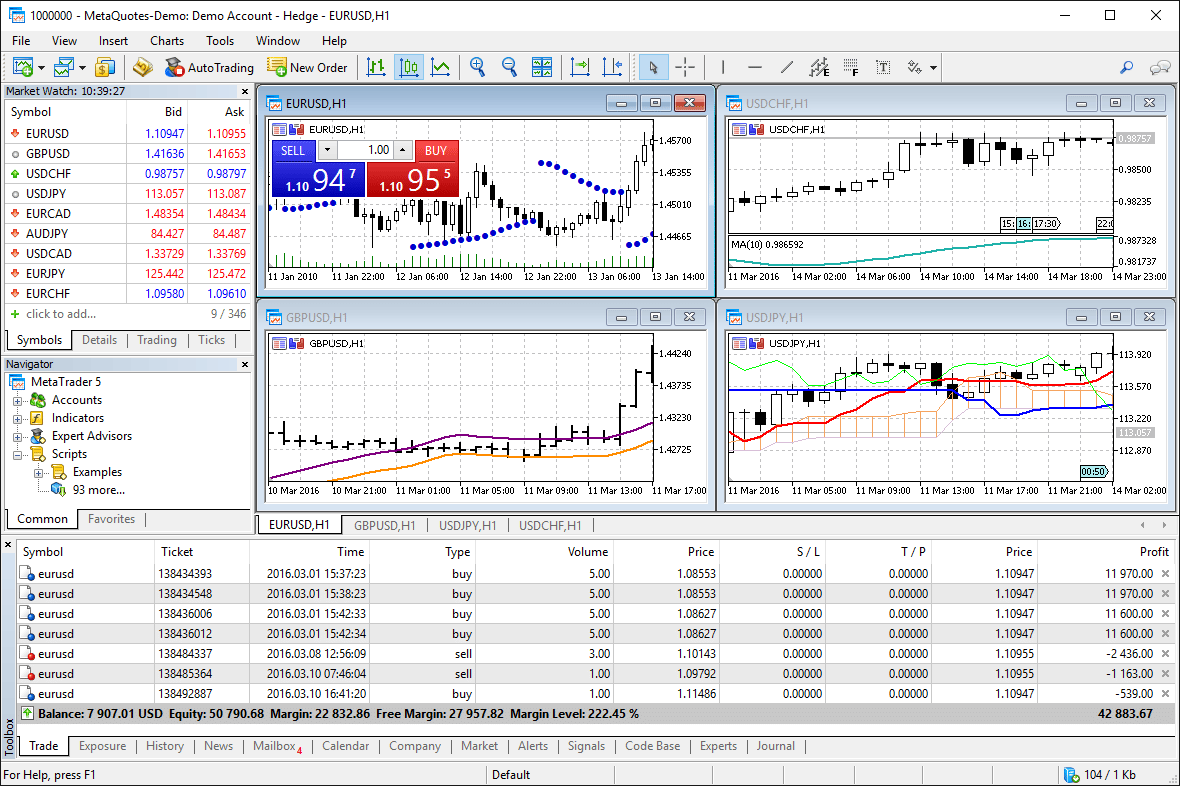 The Copy Trading feature is another popular feature that MetaTrader 5 supports. By using it, you will be able to trade completely passively. You do not need to depend on a pre-programmed software file like forex EAs and robots. Instead, you will select a seasoned trader by analyzing the historical performance of traders enrolled in MT5 Copy Trading. You can copy all ongoing positions like-for-like if you are certain that the trader meets your financial goals.
However, MT5 charges a fixed monthly fee. Therefore, a trader's price will vary based on the specific trader.
Pros
Tools for comprehensive analysis

There are eight types of pending orders and 21 timeframes available

Copy trading feature

The platform includes an economic calendar
Cons
Beginners may find advanced tools and features intimidating
Your capital is at risk.
6. CMC Markets – Trade Forex In Australia With Competitive Spreads From 0.7 Pips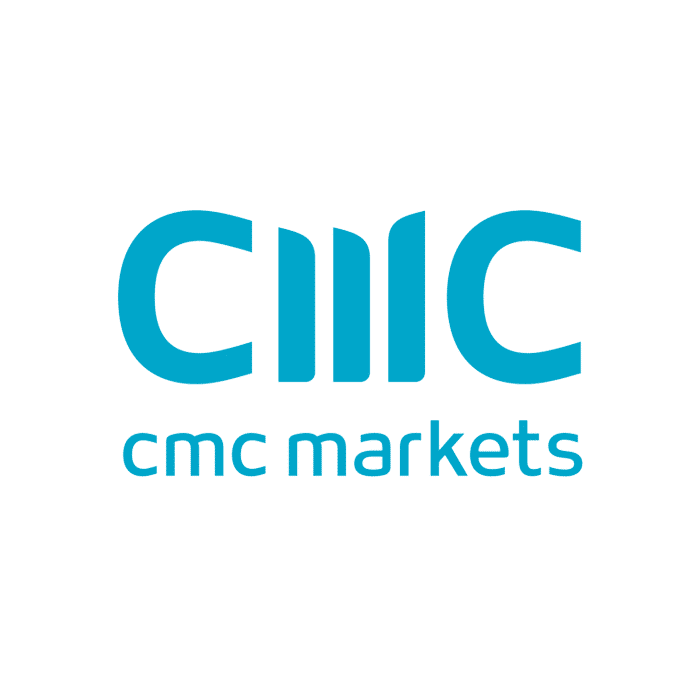 Among the most popular platforms to trade CFDs, CMC Markets offers more than 300 currency pairs on its platform. Investors seeking high volatility will find this exciting, especially since CMC Markets offers dozens of exotic currencies, which will be a big draw for them.
The best thing about CMC Markets is that there is no commission on trading forex. The same applies to other asset classes supported by the platform, excluding stocks. Moreover, CMC Markets offers the most competitive spread of 0.7 pips, even available for the AUD/USD pair.
All major pairs can be leveraged by up to 1:30, and minor pairs and exotics can be leveraged by up to 1:20. Aside from that, CMC Markets offers traders a choice of CFD instruments and spread betting instruments for their trading needs. In addition, CMC Markets offers fast execution times, with an average execution time of 0.0045 seconds, making it one of the fastest in the market.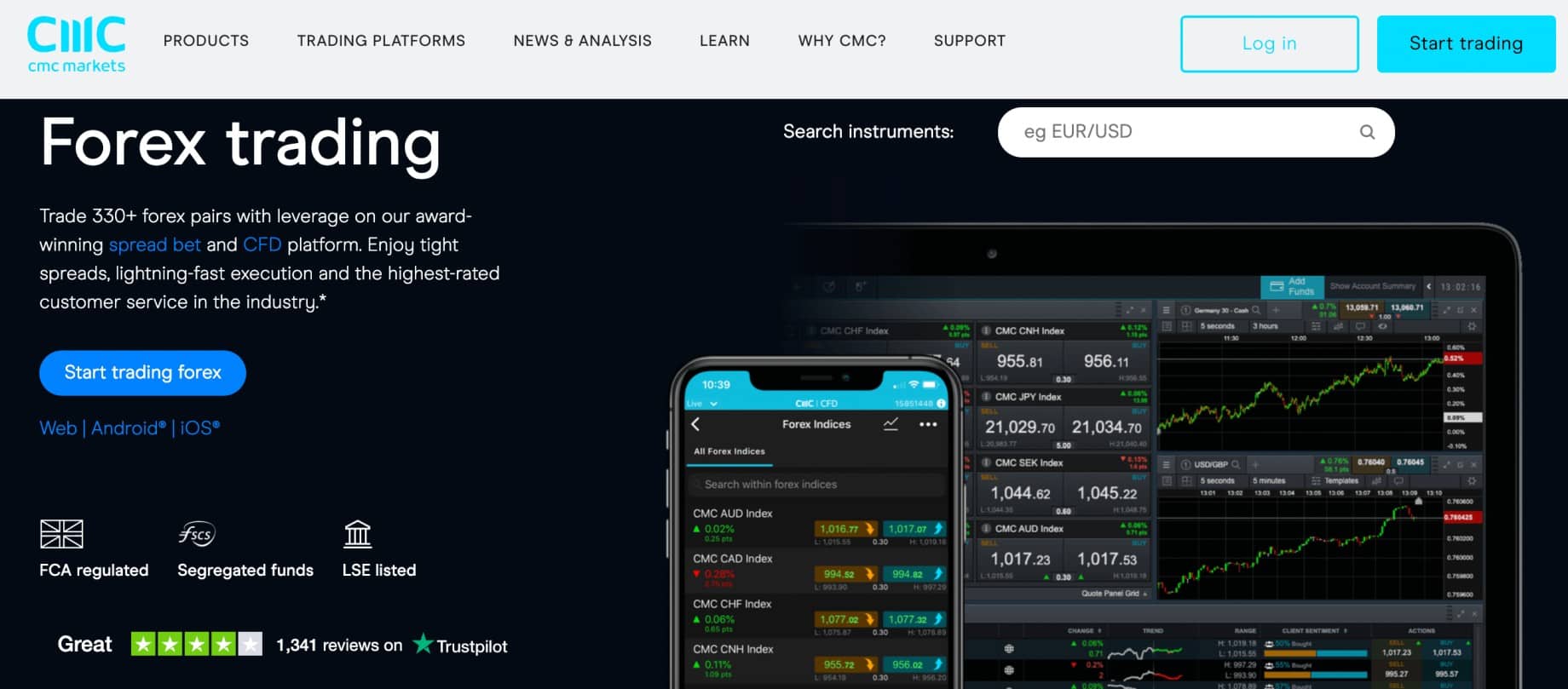 Furthermore, CMC Markets offers support for indices, stocks, commodities, crypto, and bonds in addition to forex. As a result, this brokerage does not have a minimum deposit requirement that must be met to invest.
It is possible to access the CMC Markets forex exchange app online or through an iOS and Android app available for smartphones and tablets. In addition to this, traders will be able to access weekly insights and morning market updates through this website. CMC Markets also supports MT4, a popular trading platform among more experienced traders.
Pros
More than 330 currency pairs are available to buy and sell

Spreads on forex start at 0.7 pips

Regulated in a strict manner

Over 18000 financial markets are available
Cons
There is no commission on stocks
Your capital is at risk.
How To Start Forex Trading In Australia
Here is a guide that will help you get started with the eToro currency trader app in less than five minutes if you're looking to start buying and selling forex pairs in Australia today.
This section will teach you how to open an account, deposit, and straightforwardly place a trade.
Sign up for an eToro account
Getting started is simple and takes no more than a few minutes. Just head over to eToro's website and choose to sign up for an account. Then, a form will open where you must enter some personal details such as your name, email address, username, and password.
78% of retail investors lose money trading CFDs at this site.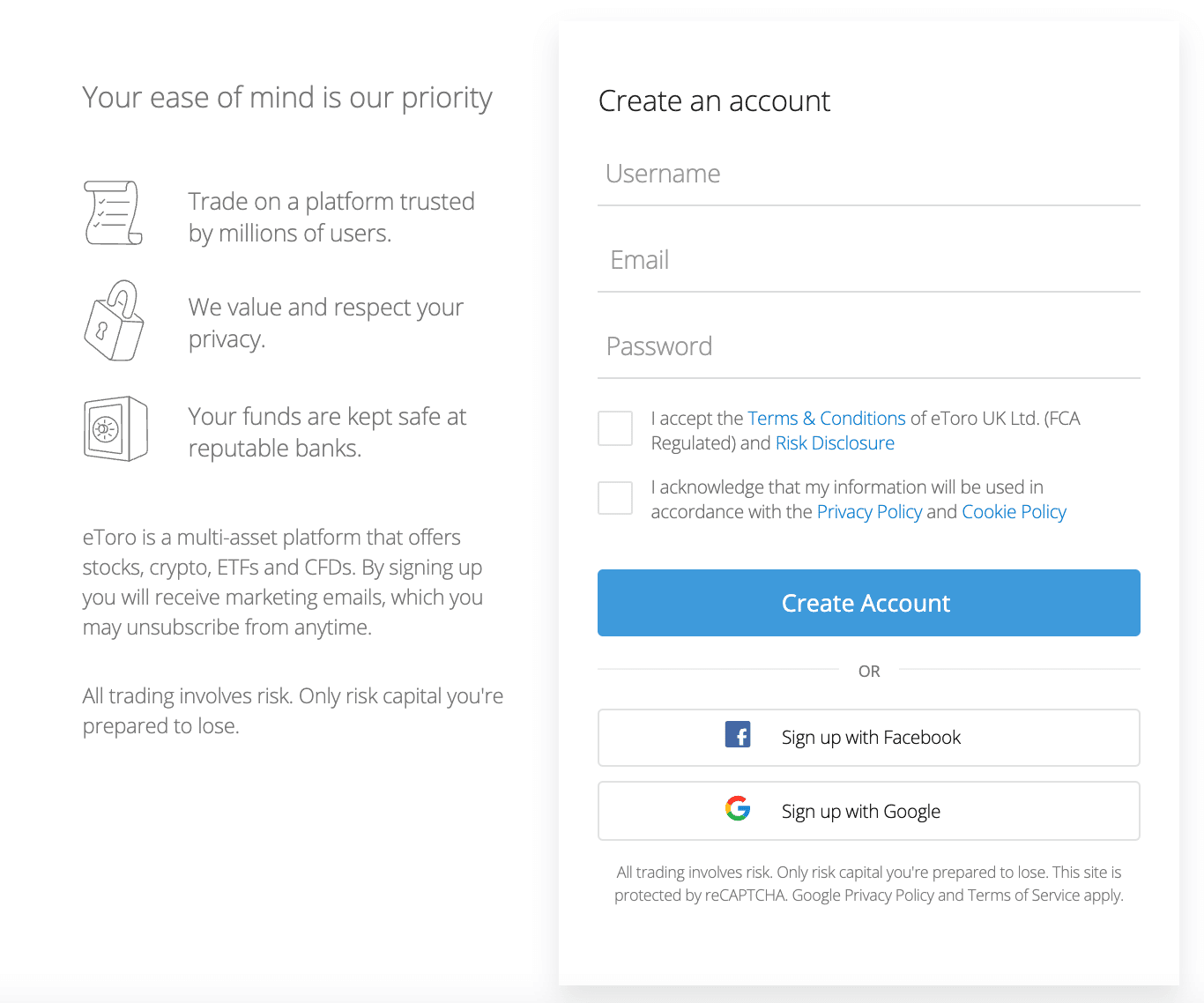 Verify ID
Because you are investing with a regulated broker like eToro, you may be required to complete a simple KYC process. Please provide a copy of your passport or driving license as proof of identity, along with a copy of your most recent utility bill or bank statement as proof of your address in the form of an attachment.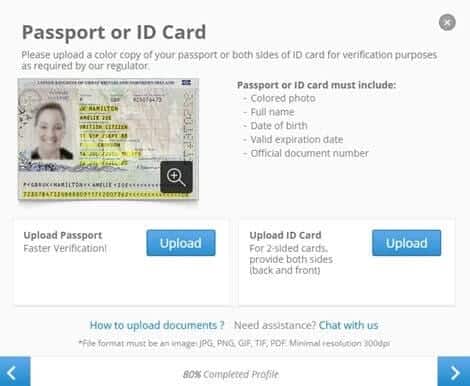 Deposit funds
As soon as your account is fully verified, you are one step closer to being able to trade a variety of assets with ease.
Among the payment options available on eToro are debit cards, credit cards, bank wire transfers, and e-wallets such as Neteller and PayPal.
Make sure you select the payment method that is most convenient for you and deposit your funds into the account. The minimum deposit requirement for Australian traders is $50.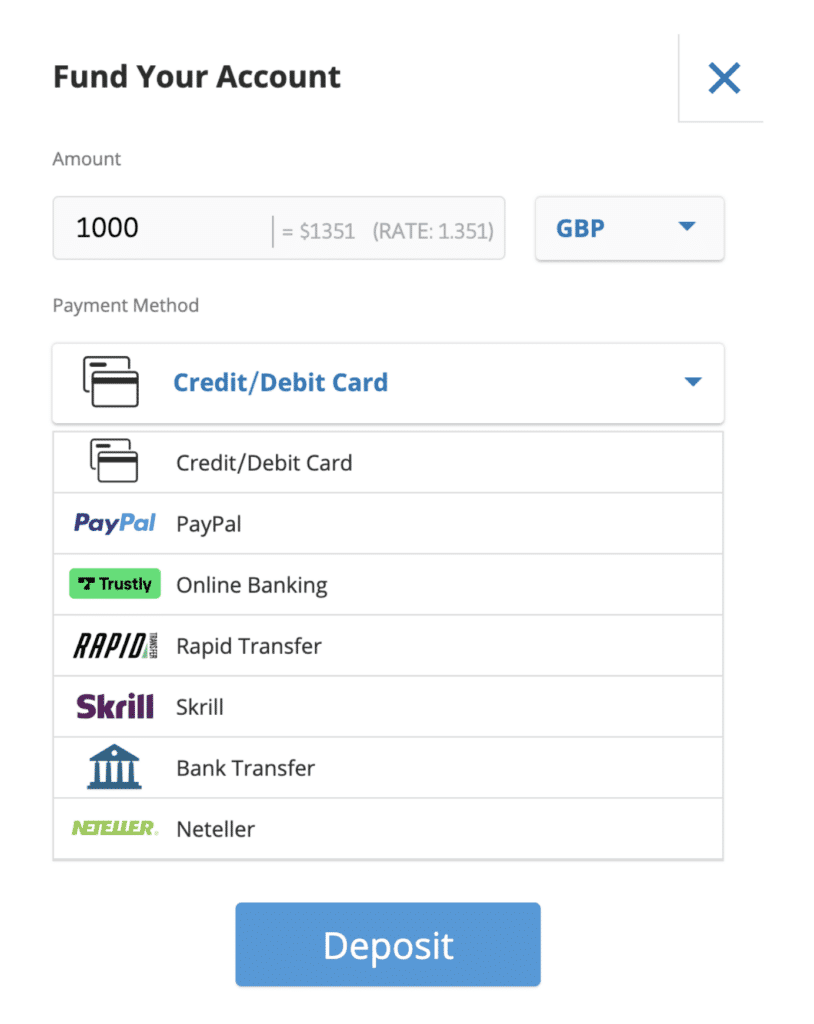 Conduct Research and analysis
As part of their investment process, traders have access to an array of research resources at eToro. For instance, traders and professionals can follow relevant world events and social media happenings using the social news feed. Aside from having access to some of the biggest investors, eToro features intuitive technical analysis tools and can assist you in understanding fundamental analysis.
Search for currency pairs
With the help of the search box, it is possible to find your chosen forex pair. For example, in the illustration below, you will notice that we are searching for AUD/USD.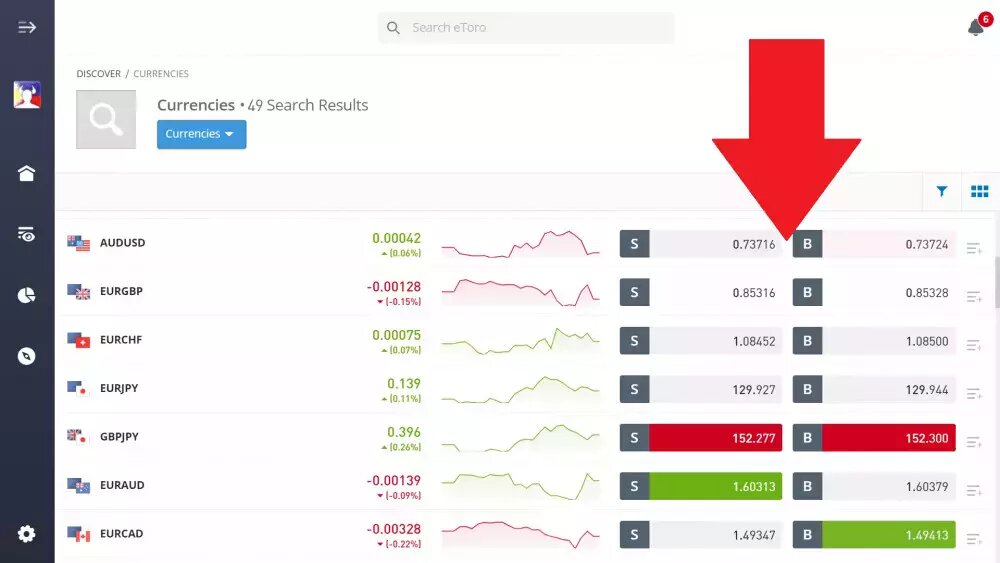 In other words, we will be trading the Australian dollar against the US dollar – one of the most popular pairs to trade with regarding forex trading.
If you would like to see other options here, you can also click on 'Discover', then 'Currencies'. Using this feature, you can browse the forex pairs that eToro supports and choose which is right for you.
Regardless of which pair you choose, you must click the 'Trade' button to fill out an order form next to the pair you want to trade.
Place a BUY or SELL order
You will need to enter your stake as soon as you see the order box on your screen. As an example, let's stake $1,180 in the example below.
It is also possible to leverage your investment. In the relevant box, traders can select the amount of leverage they wish to use.
Finally, click the 'Open Trade' button to confirm the trading order.
What Is Forex Trading?
The forex market is an investment marketplace where traders must forecast the future direction a currency pair will take. Unlike other financial markets, forex trading is conducted over the counter, which means there is no physical exchange, and the markets are overseen by a global network of banks and other financial institutions.
In the forex market, most trades are conducted between institutional traders, i.e., individuals who work for banks, fund managers, multinational corporations, and similar groups of organizations. There is no requirement for traders to take physical possession of the currencies they trade; rather, they can make speculative bets and hedge against fluctuations in future exchange rates.
Like a stock ticker symbol, each currency is assigned a code that is made up of three letters. Although more than 170 currencies exist worldwide, it is important to know that the U.S. dollar (USD) is used in most forex trades. However, on the forex market, the euro is the second most commonly traded currency in the world since it is a currency that is accepted by 19 countries within the European Union (EUR).

Just like in any other market, currency prices are determined by supply and demand. Nonetheless, this market needs to consider other macro factors, including interest rates, central bank policy, economic growth, and political climate.
Since the forex market is open throughout the day, five days a week and 24 hours a day, traders can react to the news that may not immediately impact stock markets until much later in the day. However, as currency trading is so often linked to speculation or hedging, traders need to keep a close eye on the dynamics that could potentially lead to sharp spikes in the value of currencies.
Is Forex Trading Good For Beginners?
If you are a beginner in forex trading, you may find it hard to understand the various terms, market behavior, probabilities, and strategies you will encounter. Although hard to comprehend, forex trading is a task that requires a specific knowledge level to succeed.
If you approach forex trading with a thorough understanding of the market and are well-prepared with a well-defined trading strategy, you will be able to make the correct decisions as you gain expertise in the field. Training materials may be available through your chosen broker, but you can also find video tutorials and online guides if you do not have access to your broker's resources.
Likewise, trying out a free demo account is also a good idea, which will allow you to get familiar with how forex trading works before investing your real money into it. As a beginner, it is often a piece of good advice to begin trading with a small investment that they can afford to lose, intending to build up a consistent trading record over time.
Top Tips for Forex Trading
Start small
Beginner traders may consider setting up a micro forex account with a low capital requirement to gain forex market experience. With these types of accounts, brokers can set variable trading limits on their accounts and can limit their trades to amounts as small as 1,000 units of the currency they trade. As a point of reference, a standard account lot is equal to 100,000 units of foreign currency. By establishing a micro account, you can increase your comfort level with forex trading and determine what type of trading you are comfortable with.
Conduct Research and analysis
It is crucial to understand currency pairs before you begin trading in forex. When traders understand what types of investments provide the best return on investment and which ones to avoid, vast opportunities are available. In particular, EUR/USD is regarded as one of the most stable pairs, and as a result, it is a great pair to start with.
It is possible to start trading more volatile combinations of currency pairs as soon as you become comfortable with various currency pairs. The economic calendar is also good for staying on top of the day's latest news, announcements, and price movements.
Learn to handle emotions
It is common for forex traders to lose money throughout their trading career. As a result of inadequate preparation, poorly leveraged positions, weak skill sets, and emotional fatigue, traders inevitably lose, leaving the forex game to the next trader. Successful entrepreneurs build skillsets, research, and test new strategies and systems to overcome these headwinds.
Make sure you formulate your trading strategy based on your needs and your market knowledge to keep emotions under control. Determine your level of risk and benchmarks for when you should enter and exit the market based on your risk levels. The plan should be revised periodically to ensure it is on track and living up to your expectations.
Keep up with global news
Forex market fluctuations are affected in a significant way by some of the global geopolitical events taking place around the world. Events such as elections, wars, political scandals, nuclear bomb tests, and terrorist attacks usually have many expected consequences.
In response to such events, currency rates will experience fluctuations, leading to the termination of the old trend and the emergence of a new trend.
Therefore, there is no doubt that currency news will affect your currency positions, whether you trade intraday or long-term. Thus, currency traders need to monitor all the relevant headlines related to the market and make their trading decisions based on the data associated with the news.
Best Forex Trading App Australia – Our Conclusion
The forex market is assumed to be the biggest trading market in the world today. Therefore you can expect that there will be a wide choice of brokers available to you. A wide range of forex pairs is available at different spreads with the top forex trading apps we have recognized.
Our research has shown that eToro is the best forex broker on the market if you want to start trading currencies today. With its highly regulated and secure platform, you can buy and sell forex pairs from just one pip.
eToro requires just $50 as a minimum deposit for Australian traders and registering a trading account can be completed within five minutes.
78% of retail investors lose money trading CFDs at this site.
FAQs
What is the best forex trading platform in Australia?
Is forex trading difficult?
Do forex traders pay tax in Australia?
How to trade currency online?