Streaming giant Netflix was one of the biggest winners of the COVID-19 pandemic – the stock gained a whopping 66% last year. But as the streaming wars heat up and the pandemic comes to a close, is Netflix still a buy?
We'll show you how to buy Netflix shares in the UK and cover everything you need to know about whether to buy Netflix stock today.
67% of retail CFD accounts lose money when trading CFDs with this provider.
The first step to buy Netflix shares is to find the best UK stock app for the job. With a stock app, you can buy and sell Netflix stock on the go, monitor price action to find the best time to buy, and easily manage your portfolio from anywhere.
Let's take a closer look at the two best stock apps you can use to buy Netflix shares in the UK today.
1. eToro – Best Stock App to Buy Netflix Shares with 0% Commission
The eToro app is our top pick for anyone looking to buy Netflix shares in the UK. This trading platform enables you to buy thousands of popular shares from the UK, US, Europe, Asia, and more. On top of that, you can use eToro to invest in ETFs that focus on the US tech sector of S&P 500 index, of which Netflix is a part.
One of the best things about eToro is that all trades are 100% commission free. The platform allows you to buy fractional shares of Netflix with as little as £35, too. eToro has a £10 inactivity fee that kicks in after one year, but this is easy to avoid simply by trading with your account.
The eToro mobile app offers a seamless user experience whether you're looking to actively trade Netflix shares or want to buy and hold for the long term. The app includes a mobile charting interface with over 100 built-in technical studies and drawing tools, all of which can be customised with just a few taps.
In addition, eToro offers access to research from professional analysts, including 12-month price estimates to help you determine what Netflix shares could be worth in the future.
The eToro app also includes a social trading network, where you will find thousands of other traders to follow and share ideas with. You can easily see when market sentiment around Netflix shares is shifting and respond quickly. Or you can set aside a portion of your portfolio to mimic the trades of professional day traders.
eToro is regulated by the UK Financial Conduct Authority (FCA) and all accounts are insured under the Financial Services Compensation Scheme. The eToro app is available for iOS and Android devices and you can reach customer support 24/5 through the app.
Pros:
Trade 2,000+ global stocks
100% commission-free share trading
Buy fractional shares with just £35
Access professional analyst research
Regulated by the UK FCA
Cons:
Small inactivity fee after one year
67% of retail CFD accounts lose money when trading CFDs with this provider.
2. Libertex – Best CFD Trading App to Buy Netflix Shares UK
The Libertex app is a CFD trading platform that offers trading on dozens of US stocks, including Netflix. The broker offers leverage up to 5:1 for all stock CFD trades, so you can easily bet big on this streaming stock without committing a lot of capital upfront.
The Libertex app is built with technical traders in mind. It offers more than 70 different technical studies and drawing tools, all of which can be seamlessly modified with just a few taps on your device. The platform also includes a news feed and economic calendar to help you stay ahead of market events that could move the price of Netflix shares.
Another thing to like about Libertex is that it offers a built-in market sentiment gauge. So, you can see whether other traders using the Libertex app are buying or selling Netflix and plan your trades accordingly.
Libertex takes a different approach to pricing than many other UK stock apps. The platform charges a low commission of around 0.1% per stock trade, but doesn't have any variable spreads. The total cost is comparable to other apps that charge a spread, but it's nice to know exactly how much buying or selling shares will cost you every single time.
Libertex is regulated by the Cyprus Securities and Exchange Commission (CySEC), which is a well-respected European financial watchdog. The broker offers 24/5 email support, although you'll have to go outside the app to get help.
Pros:
5:1 leverage for all stock CFD trades
Fixed commissions with no spreads
Seamless technical charting platform
Market sentiment gauge
Regulated by CySEC
Cons:
No in-app support
Limited selection of UK and global stocks
Your capital is at risk.
Before you buy Netflix shares in the UK, it's essential that you research this stock to understand where it's been and where it could be headed. Netflix gained a whopping 66% in 2020 – can it do the same in 2021?
Netflix stock began trading on the NASDAQ stock exchange in the US in May 2002, right after the dot-com bust. At the time, the company's business model was mailing out DVDs, and it's biggest competition was from the video rental company Blockbuster. Shares started trading at just $15.
Shares quickly rose to over $70 per share by 2004, at which point Netflix announced a 2-for-1 stock split. The company announced an additional 7-for-1 stock split in 2015.
The turning point for Netflix came in 2007, when the company launched an online video streaming platform alongside its DVD rental business. At the time, this was one of the first subscription streaming platforms in the world.
Netflix was virtually alone in this market until around 2017, when competitors like Amazon, HBO, Disney, and others began to jump into the subscription streaming arena. From 2007 to 2017, accounting for the 2015 stock split, Netflix shares grew 5,700% – jumping from just over $3 per share to nearly $200 per share.
67% of retail CFD accounts lose money when trading CFDs with this provider.
Netflix shares hit a high of $408 per share in 2018, but then had a rocky year as the streaming wars began to heat up. At the start of the coronavirus pandemic, Netflix had fallen to $380 per share.
The potential impact of the pandemic on Netflix stock was immediately clear to investors. The shares didn't tumble with the rest of the market in March 2020, and in fact climbed to a high of $556 per share in September last year. Over the course of 2020, Netflix shares gained a whopping 66%.
Netflix shares have so far traded flat in 2021. The shares are currently priced at $538 apiece.
Netflix Stock Fundamentals
At the current share price, Netflix has a market cap of $231.7 billion. It is the 22nd largest company in the US.
Netflix has reported incredibly fast earnings growth. In 2018, the company posted $2.68 in earnings per share (EPS). In 2019, EPS grew to $4.13, and in 2020 it grew to $6.08. At the current stock price, Netflix has a price to earnings ratio (P/E ratio) of 86.03.
Netflix Dividend Information
Netflix does not pay a dividend and never has. The company reinvests a significant portion of its revenue into production – Netflix is expected to spend more than $19 billion on new movies and TV shows in 2021.
After Netflix shares soared in 2020, are they still a good buy for UK investors today? We think so, and so do many professional stock analysts.
Here's why Netflix shares are worth considering today.
Huge Lead in the Streaming Market
For more than a decade, Netflix was the only player in the online streaming subscription market. That has given the company a massive first-mover advantage that its peers – Disney, Amazon, HBO, and others – will have a hard time catching up with.
Just look at the sheer number of users that Netflix has. The company currently has around 200 million paying subscribers in over 190 countries around the world. By contrast, Disney+, the next largest dedicated streaming service, has around 95 million subscribers.
It's not fully clear whether streaming will be a winner-take-all market, but there are some indications that it will be. For example, surveys have shown that people are only willing to pay for 1-2 streaming services at a time. If Netflix is already the service that most people are paying for, it's position is much more assured than if it had to break into people's wallets for the first time.
Top-tier Content
The amount of money that Netflix is plowing into new content production is working in the company's favor, too. In 2020, the company spent $17 billion on new shows and movies, and it's expected to increase that figure to over $19 billion in 2021.
The key here is that Netflix isn't just throwing money at production to generate a volume of shows – the company has a strong eye for quality. In fact, Netflix productions earned over 40 Golden Globe nominations this year. Shows like The Queen's Gambit, Tiger King, and The Crown are widely loved and widely discussed.
This means that Netflix is producing high-quality content that people actually want to watch. The result is that Netflix's position as the leader of streaming is extremely well protected. Even if, say, Disney+ can catch up to Netflix, it's unlikely that anyone is going to cancel their subscription to Netflix as long as this service is producing some of the most talked about shows of the year.
Valuation is Hard to Gauge
One thing investors should be wary of around Netflix shares is that the stock is very expensive right now, both compared to its historical valuation and based on its P/E ratio of 86.
Still, there are reasons to believe that these valuations don't accurately reflect Netflix's potential. The case of Apple – which is still growing its market cap past $2 trillion – clearly shows that Wall Street isn't great at valuing tech stocks and the digital services economy.
We don't have an answer about whether Netflix is undervalued or overvalued right now. But it's important to realize that the high P/E ratio isn't all that meaningful on its own in this case. If Netflix is able to continue growing its subscriber base and fend off competitors, then the share price will almost certainly continue to rise.
Step 3: Open a Stock Trading App Account
Ready to buy Netflix shares in the UK? We'll show you how to invest using eToro. The eToro stock app offers 100% commission-free stock trading, plus an advanced technical analysis platform and built-in social network.
To get started, download the eToro app from the Apple App Store or from Google Play. You can find it simply by searching for 'eToro.'
Once the app is installed, open it and click 'Join Now' to create a new account. You can enter a new username and password for your account, or login using your Google or Facebook details.
In order to comply with UK financial regulations, you must verify your identity before depositing funds and trading. Just snap a photo of your driver's license or the photo page of your passport and upload it using the eToro app. You will also need to take a photo of a recent utility bill or bank statement that shows your current address.
Now you can fund your trading account. eToro requires that you make a minimum deposit of £160 when you first open an account. You can pay with a debit card, credit card, PayPal, Neteller, or Skrill. eToro also accepts bank transfers with a minimum deposit of £500.
Once your eToro account is set up and funded, you're ready to buy Netflix shares in the UK.
Tap on the magnifying glass at the top of the eToro app and enter 'Netflix' in the search box. When Netflix appears, tap on it and then tap 'Trade.'
Enter the amount of money you want to invest in Netflix shares. eToro allows you to purchase fractional shares, so you can invest any amount over £35. You can then enter a stop loss or take profit level for your trade if desired.
Once your trade is ready, tap 'Open Trade' to buy Netflix shares.
67% of retail CFD accounts lose money when trading CFDs with this provider.
Although Netflix shares look expensive right now – the stock is up 66% over the past year and sitting near its 52-week high – there are several compelling reasons to think that this growth stock has more room to run.
First, Netflix is the market leader in movie and TV streaming. That's a rapidly growing market, and this service has an inherent advantage since it's the streaming service that most people already have. Even as competitors join the streaming wars, Netflix should be able to float above the worst of the fray.
Second, Netflix is responsible for many of the TV shows and movies with the greatest cultural cachet. That ensures that current subscribers won't decide to leave the platform, and it gives Netflix a boost in the eyes of anyone considering what streaming service to sign up for.
Finally, investors don't necessarily need to worry about Netflix's seemingly high valuation in isolation. The future of this company is predicated on growth. If Netflix can deliver that – and all signs indicate that it can – the share price will follow.
Netflix was one of the strongest stocks in 2020, posting a gain of 66% last year. The future looks bright for this platform as the subscription streaming market continues to grow. Netflix is well-positioned to beat back new competitors, retain its current subscribers, and attract new viewers as it continues to produce high-quality content.
Ready to buy Netflix shares in the UK? Click the link below to invest with the eToro app today!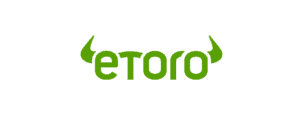 Your capital is at risk.
FAQs
How many subscribers does Netflix have?
Netflix has 203 million subscribers. Around 73 million of paid subscribers are in the US.
How much money does Netflix spend on content production?
Netflix spent an estimated $17 billion on original TV show and movie production in 2020. The company is expected to spend around $19 billion in 2021.
What streaming services does Netflix compete with?
Netflix competes with streaming platforms like Disney+ (Disney), HBO Max (AT&T), Peacock (NBCUniversal), CBS All Access (ViacomCBS), and Discovery+ (Discovery).
Does Netflix operate in China?
Netflix does not operate in China and has not announced plans to launch a service there. However, Netflix has targeted Mandarin-speaking viewers around the world with a series of Mandarin-language movies and shows.
Who is the CEO of Netflix?
Reed Hastings is the founder and CEO of Netflix. Ted Sarandos was appointed co-CEO in 2020 and may be tapped as Hastings' successor in the future.