Vantage Review UK
Disclosure
Everything you read on our site is provided by expert writers who have many years of experience in the financial markets and have written for other top financial publications. Every piece of information here is fact-checked. We sometimes use affiliate links in our content, when clicking on those we might receive a commission - at no extra cost to you. By using this website you agree to our terms and conditions and privacy policy.
An online broker based in Australia, Vantage provides clients access to the international Forex market through various trading services. With an award-winning customer care program and a commitment to delivering fast transactions to its clients, Vantage is a significant player in the world of online brokers.
In this Vantage review UK, we will look at some of the most important aspects of the broker that you should consider before deciding whether or not to invest with them. This includes its available instruments and important features such as security, customer support, and other features that make it stand out from other trading platforms.
Your Money is at Risk.
Vantage Review UK 2023 – Pro's and Con's
Overview
What is Vantage?
Trading platform Vantage is based in Sydney, Australia, and offers multi-asset trading.
As a regulated broker, Vantage is required to adhere to strict financial regulations. By doing this, you can rest assured that your money with Vantage is in safe hands. Furthermore, Vantage offers a wide selection of currency pairs and CFDs to trade. Additionally, Vantage offers CFDs on commodities, indices, and shares.
With the start of its business operation in 2009, Vantage could offer retail forex traders an unparalleled trading experience that is unmatched in the industry. The company's primary goal is to create a transparent forex trading environment.
Many respected organizations and publications recognize Vantage as one of the best Forex brokers in the industry. Thus, the company has won awards across a variety of categories. In addition, MetaTrader 4 and MetaTrader 5 have enabled Vantage to offer more than just Forex trading services.
Finance Monthly awarded the company the Financial Trading Services Provider Award in 2019, 2018, and 2017 respectively. One of this broker's key strengths is that it provides an ECN trading platform where traders can conduct transactions in a hassle-free and comfortable environment.
One of the most competitively priced brokers in the industry has a RAW ECN trading account with razor-sharp spreads from 0.0 pips and low commissions. A Forex trader should find a broker with a low cost and maximum benefits. Various institutional grade liquidity sources are available directly into MT4 and MT5. As a result, traders can find the best possible bid and ask prices from the available market prices.
On November 16, 2021, Vantage Group underwent a major rebranding. The rebrand is a key component of Vantage's global expansion strategy, which is designed to provide clients with an unparalleled multi-asset trading experience with tools that can be used in established and emerging markets to ensure a better trade execution. Therefore, they will be called "Vantage" instead of "FX."
Vantage is a CFDs broker, and every asset listed on their platform is available as a CFD. Here is a full list of the markets and assets you can expect to find via the broker.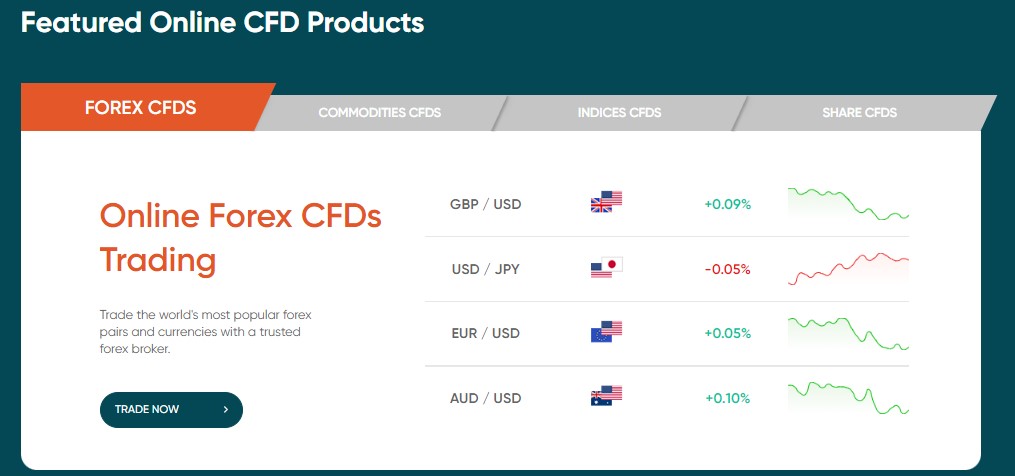 Forex
Over 40 forex currency pairs are available for trading with Vantage. For retail traders, there is a great value spread of 0 pips, with a $3 per lot commission, or from 1.4 pips without a commission.
Commodities
20 commodities are available for trading as CFDs through the broker, including precious metals such as gold, silver, and copper. In addition, gold and silver can be traded against the US and Australian Dollar.
As well as agricultural assets such as cocoa, oranges, and sugar, energy assets like oil, natural gas, and gasoline can also be traded in the market.
Indices
Again, indices can be traded as CFDs, and a total of 10 are available worldwide. Among them are EU, US, Australian, and Asian indices from China, Japan, and Hong Kong. Traders can also trade Vix futures indexes.
Stocks
A great selection of over 200 shares is available for trading on major exchanges in the EU, US, Hong Kong, and Australia.
Cryptos
There is also the possibility of trading Cryptocurrencies at Vantage. The CFDs are available in the form of 6 different cryptos that can be bought or sold against the US Dollar as CFDs. Cryptocurrencies such as Bitcoin, Bitcoin Cash, Dash, Ethereum, Litecoin, and Ripple are available here.
Vantage UK – Pros and Cons
Forex fees are very low at Vantage, as are non-trading fees (for example, there are no inactivity fees). It is very rewarding to open a Vantage account as the process takes less than 5 minutes and is completely digital. It is very important to mention that the broker offers a variety of deposit and withdrawal methods, most of which are free.
Furthermore, Vantage provides investment protection for all UK customers, which is another important advantage.
Pros
Two tier-1 and one tier-3 jurisdiction regulate the Vantage brand, so traders can trade forex and CFDs with a fairly low risk of losing money.
Indemnity insurance provides additional protection beyond regulatory requirements.
Vantage has done an excellent job integrating TradingView with MetaTrader.
Provides MetaTrader add-ons for Smart Trader and multiple social copy-trading platforms ( not available in Australia).
In 2022, Vantage again ranks among the Best MetaTrader Brokers and the Best Copy Trading Brokers.
Cons
A minimum deposit of $10,000 is required to open the Pro ECN account, so it is not suitable for investors on a budget.
A $1,000 deposit is required to access Pro Trader Tools powered by Trading Central.
To qualify for active trader rebates, you must deposit at least $10,000 on the Standard account.
Your Money is at Risk.
Vantage Features
In Vantage's trading platform, there are many advantages that users can take advantage of. The following are some of the most exciting features.
This broker only offers one trading platform, MetaTrader; however, its accompanying features and other tools make it suitable for most traders.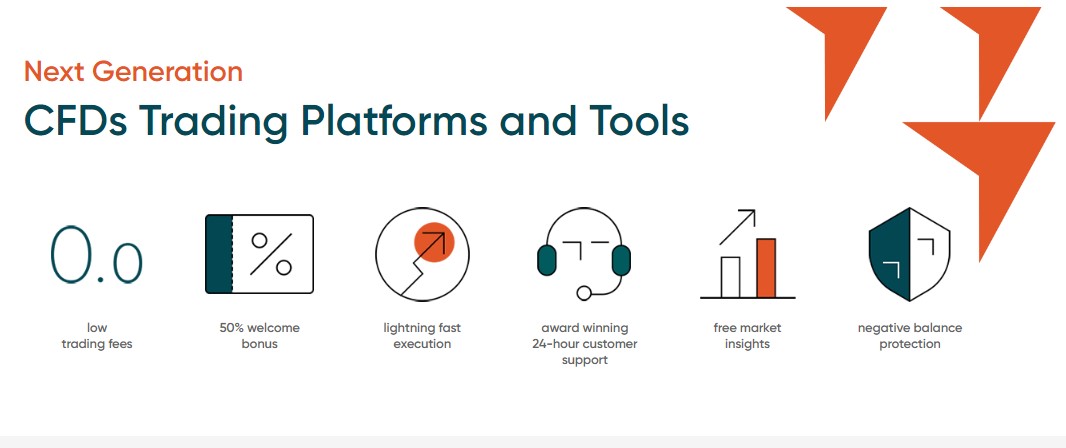 MetaTrader
Vantage has two versions of their trading platform to choose from, MT4 and MT5. This software provides a good range of technical indicators, reports, and tools that can be used to analyze the market.
Regardless of your experience level or personal preferences, both versions can easily be customized to suit your needs. Additionally, it is possible to download MetaTrader for Windows, Mac, and most mobile devices.
WebTrader
Vantage's WebTrader allows you to trade MT4 and MT5 virtually anywhere you can access a browser. You can download WebTrader for Windows, Mac, or Linux.
Vantage Trading App
A great option for traders on the move, Vantage is an app that offers all of the functionality of MetaTrader on your mobile device or tablet.
Social Copy Trading
Through the social copy trading service offered by Vantage, you can take advantage of the expertise of experienced traders while learning from their actions and interactions with other traders and other resources, such as newsfeeds.
Social trading is available through Vantage:
ZuluTrade
AutoTrade (Myfxbook)
DupliTrade
A Variety of Account Types
A broad range of accounts are available at Vantage to suit traders with varying levels of expertise and trading quantities.
Demo Account
Demo accounts can provide you with experience before you start trading. In order to help you understand how the process works, virtual money is used.
Demo accounts at Vantage cost nothing and have no time limit. Demo accounts allow you to learn until you're ready to open a real account.
There is only one real downside to using the Vantage demo account, and that is the fact that you can only practice with the MT4 platform.
Standard STP
There is no commission charged on this account so it would be ideal for new traders; however, it would also be suitable for those with more experience who wish to use its zero commission.
It is important to note that the standard account will provide you with access to either MT4 or MT5 and the ability to trade forex, indices, commodities, and share CFDs.
There is a minimum deposit of $200, and leverage is available up to 500:1. The spreads start at 1.4 pips.
RAW ECN
A RAW ECN account is designed for traders with more experience. RAW ECN differs from a standard account in the following ways:
A $50 deposit is the minimum deposit that needs to be made
Spreads range from 0.0 pips
There is a commission starting at $3.00 per lot per side on this account
PRO ECN
This is the perfect account for professionals who regularly deal with a high volume of trades.
Compared with the RAW account, the minimum deposit is $10,000, and commissions start at $1.5 per lot per side.
Swap-Free
There is a swap-free trading account that Vantage offers to those who trade within the rules of Sharia Law. Swap-free accounts are available for both Standard STP and Raw ECN.
Researchers and Educators at Vantage
Vantage offers research and education resources to its customers to enhance their trading experience.
Research
Third-party vendors provide most of the research tools and resources offered by Vantage. There are only a few essential resources available in-house.
Traders can view the Vantage Daily Market Update on the company's website. There is also a day chart including technical insights, overnight headlines, the day ahead, and key takeaways from major economic events.
Traders can stay on top of economic releases by using the website's economic calendar, which lists the time and date of events, the analyst's forecast, and the actual figure.
On the Vantage website, there is a sentiment page with a list of the total long and short positions held by the Vantage clients. With over 50,000 clients, Vantage has a great deal of data due to its large client base. Orange indicates the percentage of short clients, and teal indicates the percentage of long clients. It is common to use sentiment as a contrarian indicator. The presence of a high percentage of long or short traders can signal a potential market turning point.
There are in-depth guides on the Vantage website under the Academy section, including topics such as trading strategies and trading psychology.
Market outlook and trading strategy-themed sessions are held multiple times a week via live webinars. There are also many tutorials on Vantage's software to help traders use it to its full potential.
The following research resources are available through Vantage:
Calendar of forex economic
Indicators of forex sentiment
YouTube videos every day
For users with at least $1,000 in their account, they will have access to the Pro Trader Tools client portal.
Views from analysts
Market Buzz newsfeed
Trader research tools on Trading Central
Education
There are more educational options available through Vantage, including:
Demo account at Vantage
Education materials on forex
Video and manual guides for MetaTrader
Educational resources for SmartTrader Tools
YouTube channel of Vantag
Webinars for learning
ASIC and FCA-regulated
As well as being regulated by CIMA and VFSC, Vantage also has the backing of the FCA and ASIC, both of which are tier-1 regulators which provide clients with the most reassurance.
The FCA protects customers in the UK, while  ASIC provides advice and assistance to Australian customers.
Low Forex Fees
Vantage's fees are generally lower than many of its competitors, particularly when trading forex.
No Inactivity Fee
Dormant accounts are not subject to Vantage's inactivity fee.
There Are No Withdrawal or Deposit Fees
Withdrawals or deposits into your account at Vantage are free of charge.
Good MetaTrader Add-ons
The MetaTrader add-ons offered by Vantage are excellent. SmartTrader includes:
Notifications and automated trading with the Alarm Manager
Track all your trading symbols with a correlation matrix
Comparison of market charts with Correlation Trader
Customization of charts with the Market Manager
Visual market overview with the Session Map
Multiple Languages
You can access MetaTrader in several languages, depending on which method you use to access the platform, whether the mobile app or the desktop version.
The customer service department at Vantage is also available in various languages.
Customer Service
Vantage's website is available in 12 different languages. In addition to EU languages, Asian languages such as Indonesian, Vietnamese, Chinese, Japanese, Korean, and Malay are also available.
There are more than five languages available for customer service at Vantage. In addition, you can contact the helpful support team using the website-based live chat, telephone, or email. The website also has a FAQ section, which may eliminate your need to contact the support team.
Social Trading – Copy Trading
You can use the Vantage app to copy other traders, which can be linked to your MT4 account and provides three different copy options:
Fixed Size: In any case, the system opens 10 micro lots (0.1 lots) positions regardless of what happens. A signal provider who opens a 0.01 lots position will multiply it by 10 to reach 10 micro-lots, and the system will do the opposite if the position exceeds 10 micro-lots.
Mirror Master Size: With this copy method, the system copies the same position size opened by the signal provider. When your signal provider opens a 1 lot position, your account will replicate it exactly.
Mirror Master Risk: According to the settings of the signal provider, the system will leverage the positions opened by the trader, and the margin needed by the trader will be proportional to the equity of the signal provider.
Spread Betting
Spread betting is also available at Vantage. It is only legal to bet on spreads in the UK and Europe. It is a form of gambling on the performance of a market asset, not a form of trading.
Your Money is at Risk.
Vantage UK Fees
The cost of trading at Vantage is determined by the type of account you open and by which Vantage entity holds your account. Vantage offers three types of accounts: spread-only Standard STP, commission-based RAW ECN, and PRO ECN.
Standard vs. Raw accounts comparison: Vantage lists a typical spread of 1.22 pips on the EUR/USD (for August 2021). Its Raw account spreads average 0.15 pips with a $3 commission per side ($6 per round turn), totaling 0.75 pips.
PRO account: A Vantage PRO account offers competitive pricing, with only $1.5 per side commission. Regulatory requirements vary between Vantage's regulating entities for opening a PRO ECN account. It is important to meet the requirements of the Australian entity in order to qualify as a wholesale client. Accounts opened under Vantage's Cayman Islands entity must be funded with at least $10,000.
Active traders: As an active trader, Vantage offers rebates of between $2 and $8 per standard lot, based on your monthly volume and balance. At the lowest tier, equity starts at $10,000, while at the highest tier, equity must be at least $300,000. Despite this, it is only available on the Standard account, which has the highest spreads.
Vantage Deposits & Withdrawal
Deposits can be made in various ways: Mastercard, Visa, Swift, BPay, Skrill, Poli, and Neteller. In most cases, debit/credit card deposits will appear in your account and be ready for use within sixty seconds. The day after a bank wire transfer or BPay deposit is made, the funds usually reach the account.
It is possible to make withdrawals either manually or online. Most withdrawal requests are processed the same day if received before 1200 AEST. However, if the volume of withdrawal requests is high or the request is received after this time, the withdrawal will be processed the next business day.
Clients in Australia should normally receive their funds by the next working day. However, money may take several days to reach overseas clients' accounts.
Is Vantage UK Safe?
In England and Wales, Vantage Global Prime LLP has the company number OC376560. The registered office is located at 7 Bell Yard, London WC2A 2JR, United Kingdom. With reference number 590299, this entity is authorized and regulated by the UK's Financial Conduct Authority (FCA).
For all of its customers, Vantage offers additional protection measures:
Protection of client funds
Vantage adheres to the highest safety standards for its clients' funds with segregated accounts. In top-tier international banks, Vantage 's clients' funds are fully segregated from the company's.
Regulatory Deposit Insurance
The UK's Financial Services Compensation Scheme provides regulatory deposit insurance only to Vantage Global Prime LLP. The FSCS is an independent compensation fund that provides last resort compensation to authorized UK financial services firms' customers. Vantage Global Prime LLP clients may be eligible for compensation up to £85,000 per claim.
Protection Against Negative Balances
Vantage' group entities are all protected from large losses by default by an NBP mechanism.
Vantage UK – Verdict
As a result of its dedicated efforts and dedication to delivering excellent value to clients, Vantage is among the better brokers operating on the market today. Moreover, it provides outstanding trading tools to help users maximize their trading experience. Furthermore, the broker emphasizes speedy execution while keeping fees and commissions simple.
Vantage offers a comprehensive trading ecosystem designed to maximize investors' returns by equipping them with the tools they need to spot unfolding market opportunities and capitalize on them.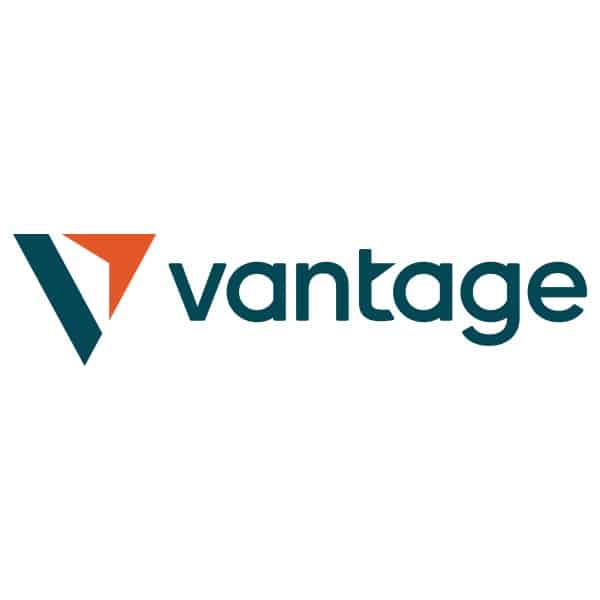 Your Money is at Risk.
Frequently Asked Questions on Vantage
Are Vantage a good broker?