Youhodler Review UK – Pros & Cons Revealed
Disclosure
Everything you read on our site is provided by expert writers who have many years of experience in the financial markets and have written for other top financial publications. Every piece of information here is fact-checked. We sometimes use affiliate links in our content, when clicking on those we might receive a commission - at no extra cost to you. By using this website you agree to our terms and conditions and privacy policy.
The crypto lending platform YouHodler, headquartered in Switzerland, offers users low-interest loans by pledging cryptocurrency as collateral, which allows them to save money. It is a crypto-backed loan provider based on the idea that users will maximize their returns if they HOLD their crypto during down markets and sell it when the market rises.
YouHodler is a popular cryptocurrency exchange, but is it the best for you? In this YouHodler Review UK 2022, where the exchange stands in terms of trading fees, payment methods, safety, tradable markets, customer support, and much more.
Youhodler Review 2022 – Pros and Cons
What is Youhodler?
The platform was launched in the year 2018. Among the services that YouHodler offers are crypto-to-fiat and crypto-to-crypto conversions.
When the users deposit crypto funds, they can get guaranteed financial returns; also, they can borrow money against their crypto holdings when depositing funds. Additionally, they can convert cryptocurrencies into fiat money, another cryptocurrency, or use stablecoins.
Through the YouHodler exchange, users will be able to get cheaper fiat loans in EUR, USD, GBP, and CHF by using crypto as collateral. In addition, it offers a wide range of crypto investment options to users throughout the world; however, they do not provide services to Iraq, China, Bangladesh, North Korea, and the United States.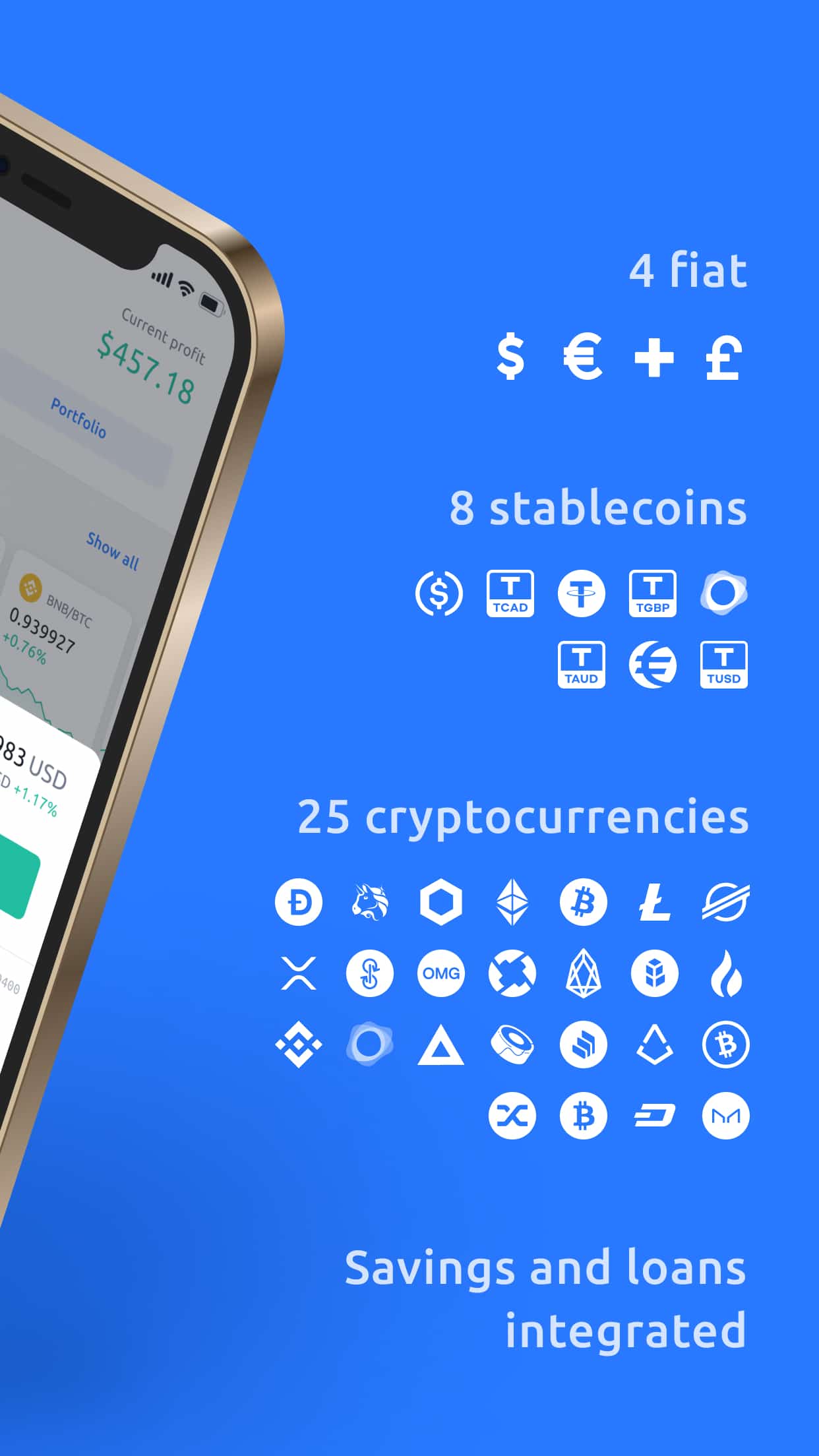 The YouHodler review indicates that this exchange is a member of the blockchain association and the financial commission in Western Switzerland. It also acts as an outlet for disputes outside of its platform.
The platform was defined as a centralized finance service with users from 180 different countries. YouHodler provides its users with compound interest added to their accounts every week. As a result, the user can earn more profit, even if they do not want to withdraw their interest. In addition, interest is calculated approximately every six hours.
YouHodler features include the following:
If you want to generate good returns on YouHodler and get a passive income option, YouHodler provides its users with savings accounts where they can keep their savings. A savings account works similarly to an interest-bearing account; users deposit cryptocurrencies rather than fiat currencies like USD.
A user who adds funds to the account will automatically earn interest, and they will be paid every week. If they are interested, they can also keep their crypto interest in their account and earn a compounded interest if they so desire.
The user can use this platform if they intend to hold their cryptocurrencies for a long period, but in the case that they need emergency cash, this platform helps them to borrow fiat by using their cryptocurrencies as collateral. The user can convert their crypto assets into fiat cash without selling their crypto assets. As soon as the user repays a loan, they will be able to get their cryptocurrencies back. If the crypto prices rise shortly, they can be assured that they will not miss out on the bull run.
For those who prefer to take on more risk to gain more rewards, MultiHODL is the ideal option. That is an innovative tool designed to help users increase their funds and maximize the potential profit from their investments. MultiHODL offers its users the possibility of keeping 80% of their crypto deposits in their crypto savings account, which provides them with a guaranteed fixed income. In addition, the remaining 20% of the assets will be allocated for speculation and investments with a high reward that does not involve higher risk.
Turbocharge is one of the unique tools provided by the YouHodler team for its users. This tool allows them to get a chain of loans. For example, for maximum profits, users would like to accumulate more cryptos when forecasting a bull run. Users can now use their borrowed fiat money to repay their previous loan and purchase additional cryptos without incurring any commission fees through the Turbocharge feature. They can also use the cryptos they have purchased and pledge them as collateral for other loans.
How Does Youhodler Work?
YouHodler provides a hassle-free experience. This website contains all the information anyone needs about investing in and owning cryptocurrency. Anyone who wants to make the most of their cryptocurrency investments can take advantage of this platform.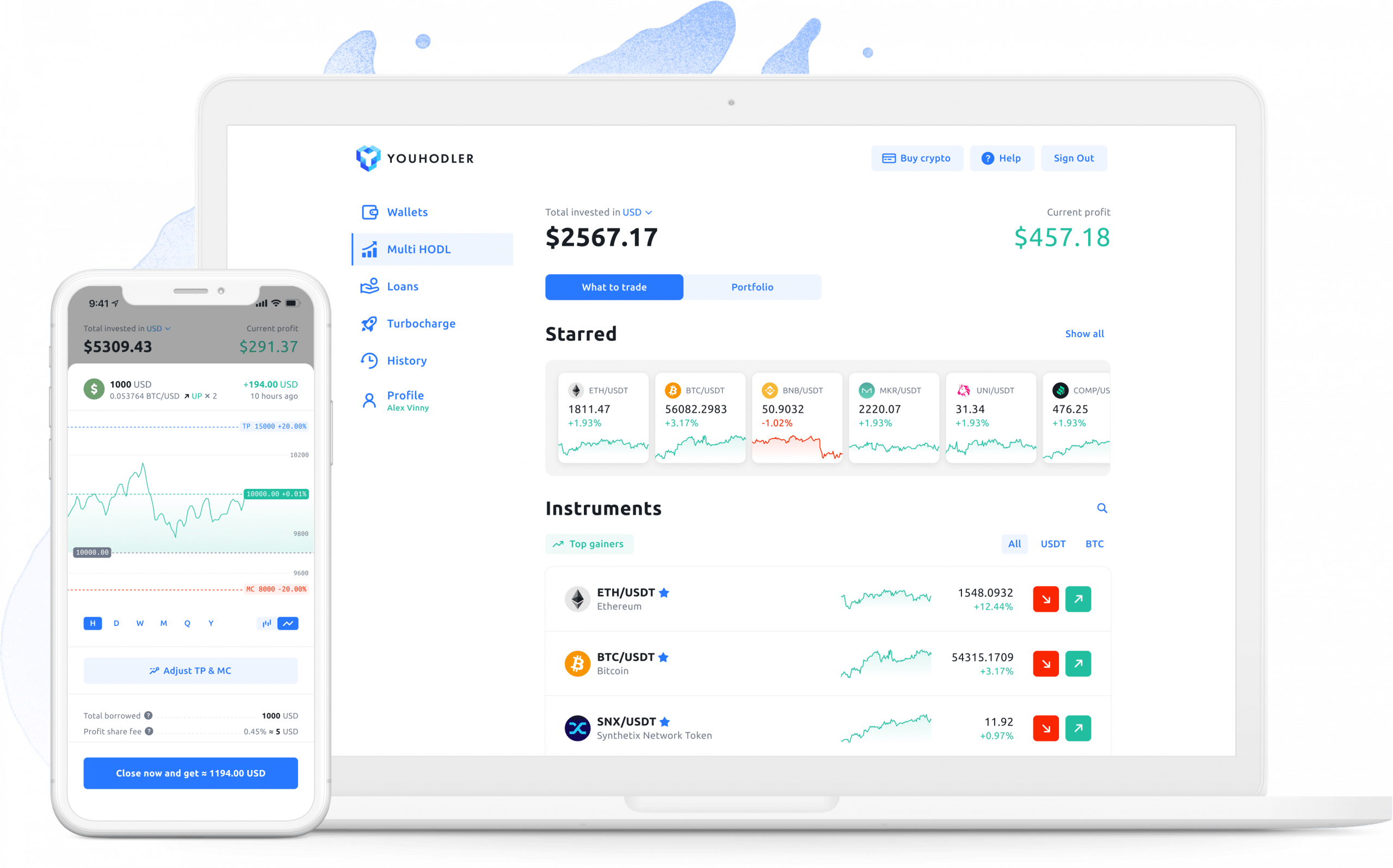 The platform offers a variety of simple and effective tools, one of them being the YouHodler wallet. You can use it to store fiat or crypto assets that you have converted from fiat or cryptocurrencies.
YouHodler's crypto-to-fiat wallet allows users to manage their funds, get loans, and open a crypto savings account.
Services Offered by YouHodler
In the beginning, YouHodler was designed as a one-dimensional platform for lending or crypto loans. However, it has evolved into a full-fledged ecosystem within just two years by providing an extensive collection of crypto-fiat financial services. As a result, this platform helps crypto investors make the most out of the fluctuations in the price of cryptocurrencies without needing to trade them.
It is of primary importance for any cryptocurrency loan provider to protect their cryptocurrency assets. However, compared to traditional financial institutions, cryptocurrencies are highly susceptible to security breaches; YouHodler offers users an exclusive cryptocurrency wallet that allows them to use its services without worrying about their security.
A mobile app allows access to YouHodler's wallet service and a wallet for storing cryptocurrencies on the platform.
A crypto lending product from YouHodler enables users to borrow cash using cryptocurrencies as collateral assets without selling them. The crypto collateral-backed loan process accomplishes this.
Additional features include MultiHODL and Turbocharge, which are similar to margin trading tools that help users multiply a certain crypto asset with instant loans.
With YouHodler savings accounts, you can earn interest using stablecoins and other cryptocurrencies while earning a high yield.
Investors who invest in cryptocurrencies with YouHodler will receive interest directly into their crypto wallets. Moreover, YouHodler supports both digital currencies and fiat currencies. The exchange offers the best rates in the industry.
How to Obtain a Loan at YouHodler?
The most attractive aspect of YouHodler is its ability to provide loans to its users; this can be compared to hedging in some ways. With YouHodler, everyone can invest in cryptocurrency flexibly.
With their crypto-backed credit line, users and customers can borrow money. As a result, the user can receive money instantly; in this way, the user is not required to touch their crypto assets, which removes several risks associated with making decisions about investing.
The next step is to create an account and transfer more cryptos to the wallet. Upon requesting a loan, the user needs to check all the loan options available, such as the loan duration, extension of the loan duration, price down limit, and the loan-to-value ratio, before applying. As soon as they click on a loan, it gets approved in just a few seconds.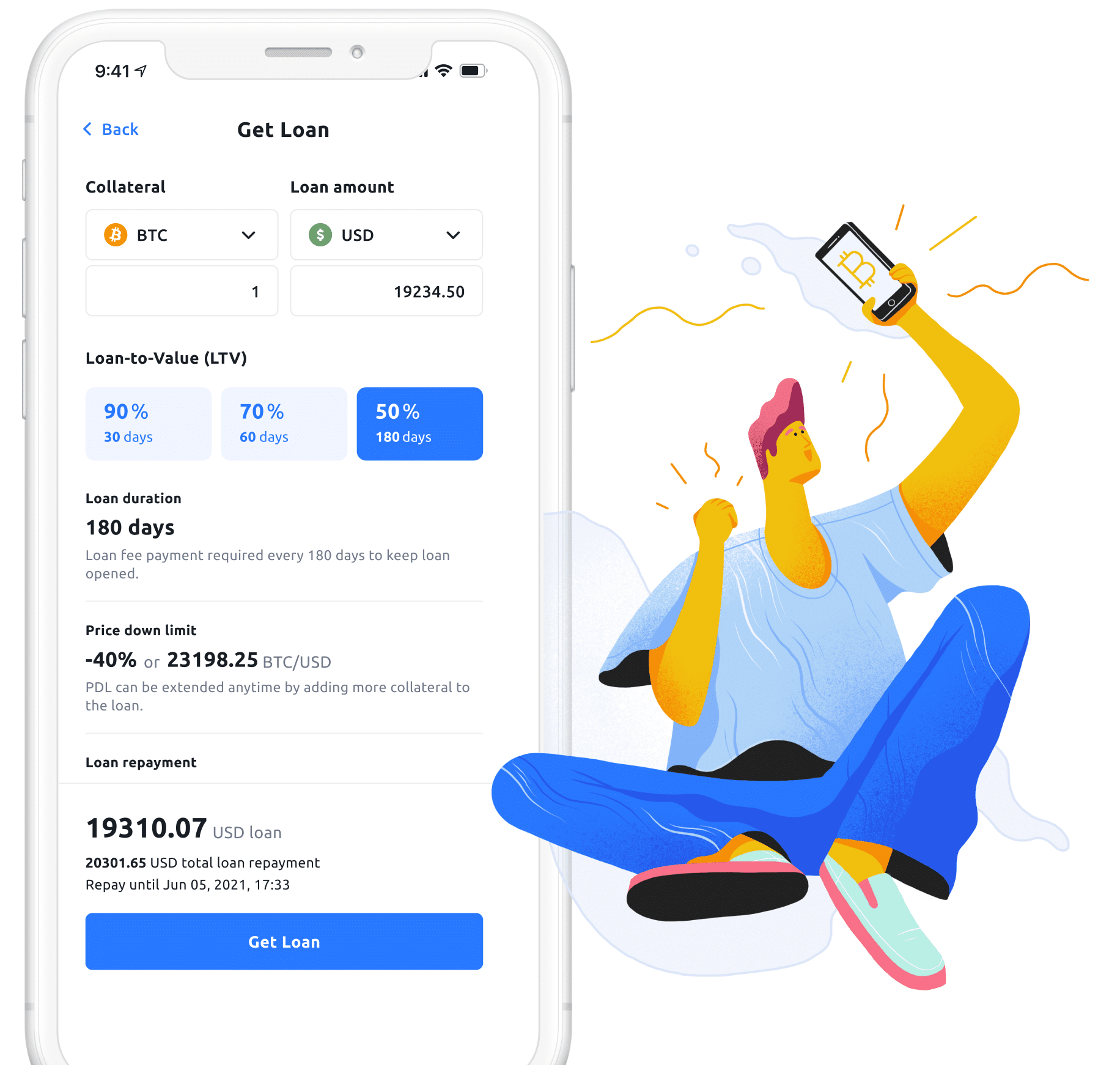 If you pay back your loan on time, you can get your initial collateral back at any time. Users can also use the in-built loan calculator to manage their loans.
There are a variety of cryptocurrency coins accepted by this exchange as collateral, and the loan-to-value ratio is offered up to 90%. In the cryptocurrency lending sector, this is considered a competitive price, making them one of the leaders in the field.
Youhodler Wallet
YouHodler is a wallet app that lets users exchange, store and spend 32 cryptocurrencies and 8 stablecoins. In addition, staking is also available, as well as crypto rewards. This way makes it easier for the users to manage their crypto portfolios on the move because the wallet app is available in the Google Play store and the Apple App Store.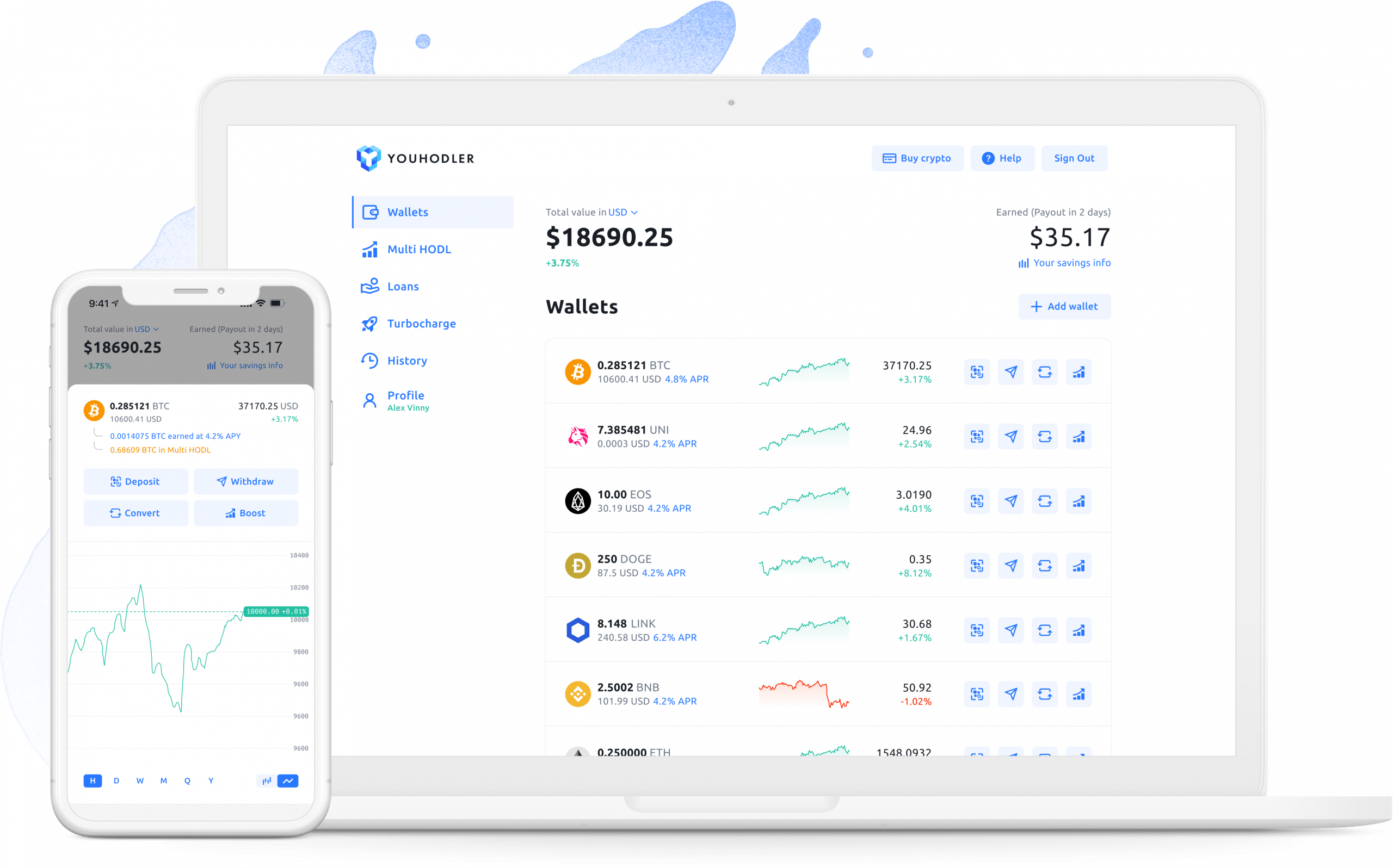 YouHodler Turbocharge
It offers a chain of loans based on a "cascade of loans" principle. It offers zero-commission loans in fiat currency to purchase crypto. Once the crypto is purchased, it will be used as collateral for additional loans within the chain. YouHodler charges no rollover fees once the crypto is purchased. It is best used during bull markets.
How to use YouHodler Turbocharge?
You can use the crypto you have transferred to your YouHodler wallet as collateral for your first loan.
Whenever funding is borrowed, it is automatically used to buy more crypto to be able to get a new loan. It is possible to repeat the whole process three to ten times, depending on your preference.
Because cryptocurrency prices change frequently, the desired profit must be set so that it can be easily tracked. Your deal is automatically closed as soon as you reach the set profit.
The collateral will be used to repay the loans if you don't make the set profit or close the deal without repaying. Earn up to 6.5 times the value of your initial collateral by duplicating your collateral. Trading is more expensive.
Youhodler Interest Rates
It is possible to earn interest on Bitcoin (BTC), Pax Gold (PAXG), USD Coin (USDC), True USD (TUSD), and other cryptocurrencies through Youhodler.
The compound interest offered by YouHodler is calculated every week and is added to your account. As long as you do not withdraw your interest, you can earn more profit. Regardless of whether you withdraw the deposited amount before seven days, you will still receive your interest. The interest rate is calculated every six hours approximately.
Listed below are some of the most important cryptocurrencies and the interest rates you can earn if you hold them with YouHodler
| | |
| --- | --- |
| Crypto | Interest Rate |
| USDT | 12.3% |
| USDC, TUSD, DAI, HUSD, EURS | 12% |
| BUSD | 10% |
| LTC | 7% |
| UNI | 7% |
| SUSHI | 7% |
| BTC | 6.8% (keeps growing) |
| PAXG | 6.5% |
| LINK | 6.5% |
| ADA | 6.5% |
| BNB | 6.5% |
| EOS | 6.5% |
| ETH | 6.5% |
| XRP, XLM, BSV, YFI, | 6.5% |
| BCH | 6.5% |
| SNX | 6% |
| DASH | 5.5% |
| APE | 5% |
| ZRX | 4.5% |
| HT, BNB, BAT, OMG, DOGE, BNT | 3% |
| COMP, MKR, REP | 2,5% |
Youhodler Fees
You will be charged a fee of 5% for bank wire withdrawals and 3.5% for credit card withdrawals. There are also a variety of fees associated with crypto loans, such as:
Close now fee – 1% of the overdraft amount
Reopen – Interest fee + 1% service fee (from the borrowed amount)
Extend PDL – 1.5% of the additional collateral
Increase LTV – 1.5% of the increased amount
You will be charged a profit-sharing fee if you profit on a Multi HODL deal. YouHodler provided an example in which this fee was 0.45%. Unfortunately, we could not confirm that this is always the charge on profitable deals. In addition, a service fee will apply if your Multi HODL trade is subject to a margin call. Unfortunately, we could not locate a clear explanation of how this fee is calculated.
Additionally, it's unclear what currency conversion fees YouHodler users will incur. It recently announced that it would start using "market pricing rates," which are "executed using the most accurate market rate."
As a result of this change, YouHodler promised that its users would be able to lower their fees. You can also find a calculator with the company that shows the conversion fees and total amount you will receive for any given crypto or fiat. Nevertheless, we would prefer to see a clearer and more transparent fee structure.
Fees at a Glance
Deposit Fees
Minimum Deposit
Withdrawal Limits
Withdrawal Fees
Conversion Fees
Transfer Speed
Fee for bank wire – 0 (except USD SWIFT – 25 USD per deposit, EUR SWIFT – 25 EUR per deposit).

Credit card 1% if depositing with AdvCash account and 4.5% with any other account Crypto – 0Stablecoins – 0

500 for USD

100 for EUR

500 for CHF and GBP

Varies by withdrawal method and currency
Bank wire: 5%

Credit card: 3.5%

Varies by currency
Instant transfers available
Exchange Fees
The fees involved in converting fiat to crypto or trading crypto vary based on the type of transaction. For example, there is a $1 charge for converting $100 to Bitcoin (1%). There is a 0.000040 BTC fee for converting 0.02 BTC into Ethereum (0.2%).
The exchange rates are comparable to other exchanges. As a result, the trade may take between five and 30 minutes to process, and the rate may fluctuate during that period.
With MultiHodl, you pay an origination fee, hourly fees, and a 10% profit share if you make money.
Is Youhodler Legit?
LedgerVault insures YouHodler's crypto assets. If the users have assets worth more than $10,000, they can choose to enable three-factor authentication. In addition, YouHodler is a registered member of the blockchain association, which means that the user can seek dispute resolution using this authority outside the platform.
Due to this platform's compliance with EU regulations and laws, it has an edge compared with other platforms from a legal point of view. In addition to this, it monitors the transactions and helps prevent illegal schemes such as money laundering and fundraising for terrorist activities.
YouHodler Security
YourHodler secures client funds in cold storage, where they are safe and off-line. Several reputable banks in Switzerland and Europe have partnered with YouHodler to securely store their users' borrowed funds. Furthermore, it legally binds the contract and follows EU guidelines and rules.
YouHodler uses the global leader in cryptographic security, LedgerVault, to secure its customers' funds and provides users with another self-custody option, multi-authorization self custody.
YouHodler Customer Service/Support
YouHodler offers a superior customer service/support team compared to other crypto lending platforms. The platform also provides users with a dedicated help section to learn more about how some products work and the loan terms that apply.
Customers can research different products in their help section, such as Turbocharge loans and MultiHODL loans. In addition, you can contact the support team via live chat or by sending an email to [email protected].
Youhodler – Verdict
In conclusion, YouHodler is a legitimate platform that offers various features to cryptocurrency holders. As a result, this platform's design is well-suited for cryptocurrency holders who want to earn interest in their cryptos instead of keeping them idle in their best crypto wallets. However, according to the YouHodler review, YouHodler is not the best option for long-term borrowings due to its high-interest rates.
In any case, if the user is looking for a short-term loan to meet their cash flow needs, then YouHodler is the right choice. As a result, this opens up several new opportunities for the users to save their cryptos instead of selling them. Furthermore, there is no need for the user to liquidate their cryptocurrencies if they need cash; they can borrow cash from the bank at a low-interest rate.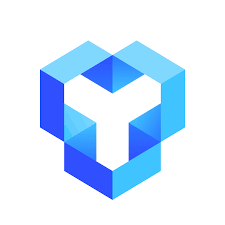 Products, services, information and/or materials contained herein may not be legally available for residents of certain jurisdictions such as USA, countries under embargoes or sanctions and/or other blacklisted countries. If such restrictions apply to you, you are prohibited from accessing the website and/or consume any services provided on this platform. You are requested to leave this website.
Cryptocurrencies are a high risk investment and cryptocurrency exchange rates have exhibited strong volatility. Exposure to potential loss could extend to your cryptocurrency investment.
Frequently Asked Questions on YouHodler
Is Youhodler a cold wallet?
Can you buy crypto on Youhodler?
Where is Youhodler based?