When you think of Blackberry, you probably think of the company's smartphone – the leading mobile technology of its day, right up until the iPhone dropped. Over the past 15 years, Blackberry has largely receded from public view.
However, this company still has a huge portfolio and a significant valuation. Blackberry is a major market player in cybersecurity, the Internet of Things, and self-driving vehicle technology. Investors have recently taken notice of this activity – Blackberry shares jumped an incredible 286% in mid-January.
The rally has since cooled off, so is now the right time to buy Blackberry shares? We'll cover everything you need to know about whether this stock is a buy right now and show you how to buy Blackberry shares in the UK with 0% commission.
In order to buy Blackberry shares in the UK, you'll need to find a stock app that carries shares of this company. Blackberry has been a penny stock on the US stock market for many years, so not every app offers trading on this company.
Thankfully, two of the top UK stock apps do: eToro and Plus500.
1. eToro – Buy Blackberry Shares Outright with 0% Commission
eToro is one of our most highly rated stock apps in the UK. This app offers trading on more than 800 US shares, plus thousands more from the UK, Europe, South Africa, Asia, and beyond.
Even better, with eToro, you get to decide whether you want to buy shares outright and hold them for the long term or trade stock CFDs in the short term. Either way, trading with eToro is 100% commission-free.
Another great thing about this app is that it includes a built-in social trading network. You can connect with millions of other traders to see what shares they're buying and selling or to start a conversation about Blackberry stock. You can also copy professional traders' portfolios to build a diversified portfolio of up-and-coming tech stocks in seconds.
If you want to do your own analysis, the eToro app also gives you a handful of tools for that. The app features full-screen charts with over 100 technical indicators. There's also a scrollable news feed and price targets from professional stock analysts.
eToro requires a minimum deposit of £160 to get started. You can deposit funds using a debit or credit card, PayPal, Neteller, or Skrill, but the app doesn't support Google Pay or Apple Pay.
eToro is regulated by the UK's Financial Conduct Authority and offers 24/5 chat support from within the mobile app.
Pros:
800+ US shares
Buy shares outright or trade CFDs
Built-in social trading network
Full-screen charts with 100+ indicators
24/5 in-app chat support
Cons:
Doesn't support Google Pay or Apple Pay
2. Plus500 – Trade Blackberry CFDs with Ultra-low Spreads
Plus500 is another top-rated stock app that offers trading on Blackberry shares. This brokerage app only offers trading through CFDs – you can't buy Blackberry shares outright – but all trades are 100% commission-free and Plus500 has some of the lowest spreads in the UK.
Another benefit to this app is that Plus500 also sports a very wide selection of securities. You can trade over 1,900 stocks from around the world, as well as stock options for hot shares like Blackberry.
Plus500's mobile charting software is easy to use and offers excellent control over your analysis. The app includes dozens of technical indicators, a news feed, and an economic calendar. In addition, Plus500 offers a market sentiment indicator that shows you whether traders are buying or selling shares like Blackberry. This is a helpful tool if you're trying to stay one step ahead of price momentum.
The biggest downside to Plus500's research features is that you won't find much fundamental data or analyst research within the app. On the whole, the Plus500 app is more tailored to short-term traders than long-term value investors.
You can sign up for a Plus500 account with as little as £100. The app supports debit and credit cards, e-wallets, and Google Pay and Apple Pay. Another thing to like about Plus500 is that this broker offers 24/7 support.
Plus500 is regulated by the UK's Financial Conduct Authority.
Pros:
100% commission-free CFD trading
Over 1,900 global shares
Full-screen charts are easy to use
Supports Google Pay and Apple Pay
24/7 customer support
Cons:
Very little fundamental research
Cannot invest in shares outright
Blackberry (NYSE: BB) shares have been extremely volatile in the last month. Before you decide whether this stock is right for your portfolio, it's important to understand more about what Blackberry does and where the share price could be headed.
Here, we'll take a closer look at Blackberry shares and explain whether this company is a buy today.
Blackberry is synonymous with the company's full-keyboard smartphone, which was first released in 1999. During the early 2000s, the Blackberry was the phone used by businesses and office workers. By 2008, Blackberry shares were worth more than $140 each and the company had a market cap of nearly $80 billion.
Then the iPhone came out. First released in 2007, Apple's smartphone rapidly changed the mobile device market. Within a few years, Blackberry devices were used by only a small fraction of people. In 2012 – just 4 years after hitting new all-time highs – Blackberry shares were worth less than $7 apiece. For investors, that represented a staggering loss of 95%. 
Blackberry stock never really recovered. The company stopped making its own smartphones in 2016, and the phones became almost impossible to find after the manufacturing license changed hands again in 2020. Over that time, Blackberry shares rose as high as $14 per share, but dropped to just $6 per share at the beginning of 2020.
The good news for Blackberry is that the stock didn't have far to fall when the COVID-19 pandemic hit. Blackberry shares hit a bottom at $2.70, but recovered relatively quickly to $5 per share and remained at that level for most of last year. At that price, Blackberry had a market cap of $2.75 billion.
Then, in January 2021, Blackberry's share price exploded upwards. The stock had caught the attention of traders on the Reddit group WallStreetBets, who noticed that Wall Street hedge funds had invested billions of dollars in short positions against Blackberry. Retail traders rushed to take the other side of this bet, causing a massive short squeeze. (A similar squeeze happened to Gamestop (GME) and AMC shares, driven by the same group of traders.)
In a matter of days, Blackberry stock gained 286% and reached a high of $28.77 per share. Trading was restricted by a number of online brokers in the US, and the shares subsequently fell to around $11.50 per share.
Today, Blackberry shares are trading around $12.70 apiece. Restrictions on trading have largely been removed, but the stock remains highly volatile.
Blackberry Stock Fundamentals
Blackberry Limited currently has a market cap of just over $7 billion, although it traded with a market cap of around $2.75 billion for much of 2020.
The company reported an earnings per share (EPS) of -$1.48 in the quarter ending November 2020. Blackberry has not had a profitable quarter since 2018, but came close to breaking even for much of 2019.
Blackberry Dividend Information
Blackberry has never paid a dividend to investors – even when this was one of the hottest stocks in the US in the mid-2000s. Considering that the company has not been profitable for the past 2 years, it is highly unlikely that Blackberry will pay a dividend in the foreseeable future.
Although Blackberry became famous as a smartphone maker, this company has almost nothing to do with smartphones anymore. Instead, it focuses on three key areas: cybersecurity, the Internet of Things, and autonomous vehicles.
The company offers several platforms that combine these three realms. Specifically, Blackberry makes software that can integrate data from multiple streams – whether that's multiple tripwires and alarms making up a cybersecurity network, multiple sensors in a self-driving vehicle, or multiple gadgets connected by the Internet of Things.
Given the growth in these three areas, there's good reason to predict that Blackberry could see a comeback in the years ahead.
In fact, the company inked a deal with Amazon in December to build a software platform that can collect information from the sensors on autonomous vehicles. While Amazon isn't itself a major competitor in the race to build a self-driving vehicle, this partnership gives Blackberry serious heft in the industry and positions it for partnerships with other automakers.
In the near-term, though, we think investors would be wise to hold out on Blackberry for a few months. Even after the Amazon partnership was announced, Blackberry shares were only trading around $7 apiece. Yet retail traders on Reddit have driven the stock up to nearly $13 per share.
While the stock might not drop all the way back to $7, giving it a few weeks to cool off and get out of the spotlight could enable you to buy into Blackberry at a steep discount. For reference, Wall Street analysts that track Blackberry have a 12-month price target of around $8 on this stock.
Investors should also be aware that Blackberry does face significant headwinds. Not only has it had a surprisingly difficult time getting a major automaker to use its technology, but Blackberry is losing money year after year. The company hasn't turned a quarterly profit since 2018, and its earnings per share is expected to decline by 22% per year for each of the next 5 years.
The upshot is that investors in Blackberry will need to be patient. This company has the right technology to meet some of the biggest trends of the next decade, but it still has a lot of work to do to bring that technology to market and prove that it can be profitable.
Step 3: Open a Stock Trading App Account
Ready to trade Blackberry shares? We'll show you how to get started using eToro, which offers 100% commission-free trading, a highly active social network, and advanced mobile-friendly charts.
Download the eToro App
To get started with eToro, head to Google Play or the Apple App Store and search for 'eToro.' When the stock app appears, download and install it to your smartphone.
Open an Account
Open the eToro app and click 'Join Now' to create a new account. You can enter a new username and password, or create an account using your Google or Facebook login.
Before you continue, eToro requires you to verify your identity in order to comply with UK financial regulations. You can snap a photo of your passport picture page or your driver's license and upload it using the app. You'll also need to upload a photo of a recent utility bill or financial statement that shows your address.
Deposit Funds
Next, fund your trading account. eToro requires a minimum deposit of £160. You can pay with a debit or credit card, PayPal, Neteller, or Skrill. You can also use a bank transfer, although this requires a minimum deposit of £500.
Now you're ready to buy and sell Blackberry shares. From any page in the eToro app, tap the magnifying glass at the top of the screen. Enter 'Blackberry' and tap on the company when it appears in the search results. Then tap 'Trade.'
In the order form that appears, enter the amount of money you want to invest in Blackberry. eToro allows you to purchase fractional shares, so you can invest any amount over £40. You can also enter a stop loss or take profit level for your trade, or apply leverage up to 5:1 if you're trading CFDs.
Once your trade is ready, tap 'Open Trade' to execute your order.
In the short term, we think Blackberry shares are a hold. If you've already got shares of this company in your portfolio, don't sell them. If you're not yet invested in Blackberry, don't buy just yet.
We'd like to see the stock's volatility drop in the wake of recent activity. Professional analysts have an $8 price target on the stock, and the $12.70 price of the shares right now seems high by most valuation measures. Look for the stock to drop to $10 per share or less before buying Blackberry shares.
Over the long term, we think Blackberry is a good investment. This company has transformed itself from a smartphone manufacturer into a software company focused on self-driving vehicles, cybersecurity, and the Internet of Things.
If anything, Blackberry looks to be just a few years ahead of its time. The company could potentially take off once self-driving vehicles get closer to production.
With that in mind, we think Blackberry shares are a buy once the stock price settles down.
Blackberry has transformed itself from a defunct smartphone manufacturer into a leading software developer. The company is poised to play a major role in self-driving cars, the Internet of Things, and cybersecurity.
Right now, the price of Blackberry shares is extremely high as a result of trading encouraged by social media and the WallStreetBets group on Reddit. However, look for a dip once excitement over the shares dies down. We think Blackberry shares are a strong long term investment for investors who are willing to be patient.
Ready to buy Blackberry shares in the UK? Click the link below to get started with eToro today!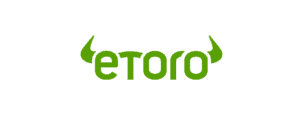 67% of retail investor accounts lose money when trading CFDs with this provider.
FAQs
Does Blackberry still make smartphones?
No, Blackberry sold the manufacturing rights for its line of smartphones to a company called TCL in 2016.
Has Blackberry been impacted by the COVID-19 pandemic?
Blackberry's sales suffered as a result of the coronavirus pandemic. The company has seen slower sales of its software platform for autonomous vehicles in particular.
What exchange does Blackberry stock trade on?
Blackberry shares trade on the New York Stock Exchange in the US and the Toronto Stock Exchange in Canada.
Who is the current chief executive of Blackberry?
The CEO of Blackberry is John Chen, who has been running the company since 2013. He has overseen much of the transition from smartphones to software.
Why did Blackberry's share price jump in January?
Blackberry shares were targeted by retail investors, along with shares of stocks like Gamestop and AMC. Wall Street hedge funds had heavily shorted Blackberry, and the buying activity by retail traders caused a short squeeze.