Best Crypto App 2023 – Top Apps for Cryptocurrencies Revealed
Disclosure
Everything you read on our site is provided by expert writers who have many years of experience in the financial markets and have written for other top financial publications. Every piece of information here is fact-checked. We sometimes use affiliate links in our content, when clicking on those we might receive a commission – at no extra cost to you. By using this website you agree to our terms and conditions and privacy policy.
With the price of Bitcoin soaring, many traders are wondering how to break into cryptocurrency trading. The easiest way to start buying and selling digital currencies is with the best crypto trading app.
In this guide, we'll review the 6 best crypto apps you can start using today and explain everything you need to know to find the right app for you.
Crypto apps allow you to buy, sell, hold and trade top cryptocurrencies like Bitcoin, Ethereum and Dogecoin. Many crypto apps also allow you to trade new up-and-coming cryptocurrencies like metaverse apps and crypto gaming apps.
Some crypto apps are brokers, such as eToro, while some are cryptocurrency exchanges.
It's important to compare things like tradable coins, fees, usability and trading tools to help find your perfect crypto app.
Our recommended crypto app is eToro, which allows you to easily buy a wide range of coins with very low fees.
Best Cryptocurrency Trading Apps 2023
eToro – Overall Best Crytpo App with 0% Commission
Coinbase – Best Cryptocurrency App for Selection of Coins to Trade
Binance – Best Cryptocurrency App for Trading Tools
Dash 2 Trade– The Best Social Trading and Analytics App for 2023
Gemini – Best Cryptocurrency Portfolio App
Kraken – Best Crypto Trading App for Low Fees
Luno – Best Crypto Trading App for Beginners
---
Best Crypto Apps Reviewed
With the world of digital currencies evolving year after year, crypto trading apps have grown up to meet the demands of many different types of traders and investors. Let's dive into reviews of the 6 best cryptocurrency exchange apps to help you decide which is right for you.
1. eToro – Overall Best Crypto App with 0% Commission
Etoro is our overall favorite app for buying and selling cryptocurrencies. That's in large part because this exchange charges zero commissions when you trade. The app only charges spreads, which are as low as 0.75% for Bitcoin trades and 1.90% for Ethereum trades.
eToro has a selection of 15 top coins, plus offers its own Bitcoin wallet that supports more than 120 digital currencies. It's incredibly easy to move assets between the eToro trading app and the eToro wallet app, which makes the process of trading coins much smoother. You can also use the same login credentials to move between the two apps.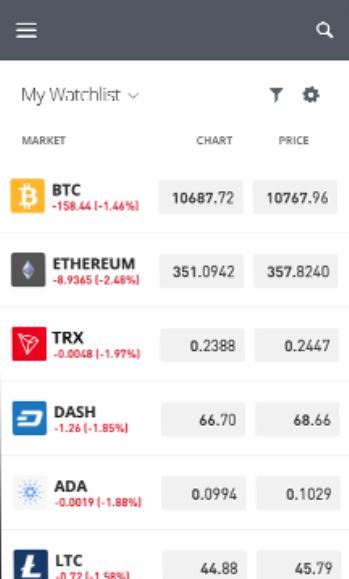 Another great thing about trading with eToro is that you won't be trading on your own. This app has a built-in social network where you can follow other traders, share ideas, and even trade crypto automatically by copying the moves of professional crypto traders. The social nature of the app makes crypto trading more exciting, as well as helps you quickly spot surges of enthusiasm that could drive the price of secondary cryptocurrencies higher.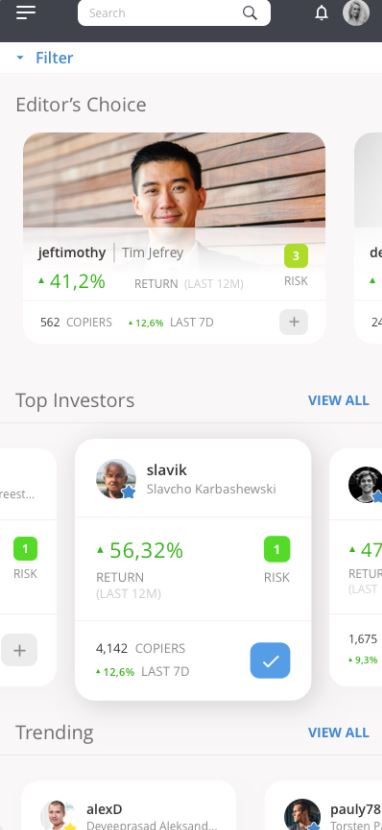 The eToro app also offers good technical charting capabilities, although its tools aren't as complex as what some other exchange apps offer. For example, you can use more than 100 technical studies and drawing tools, but you can't get access to eToro's crypto order book. On mobile, it's straightforward to view charts in full-screen mode and to adjust study parameters.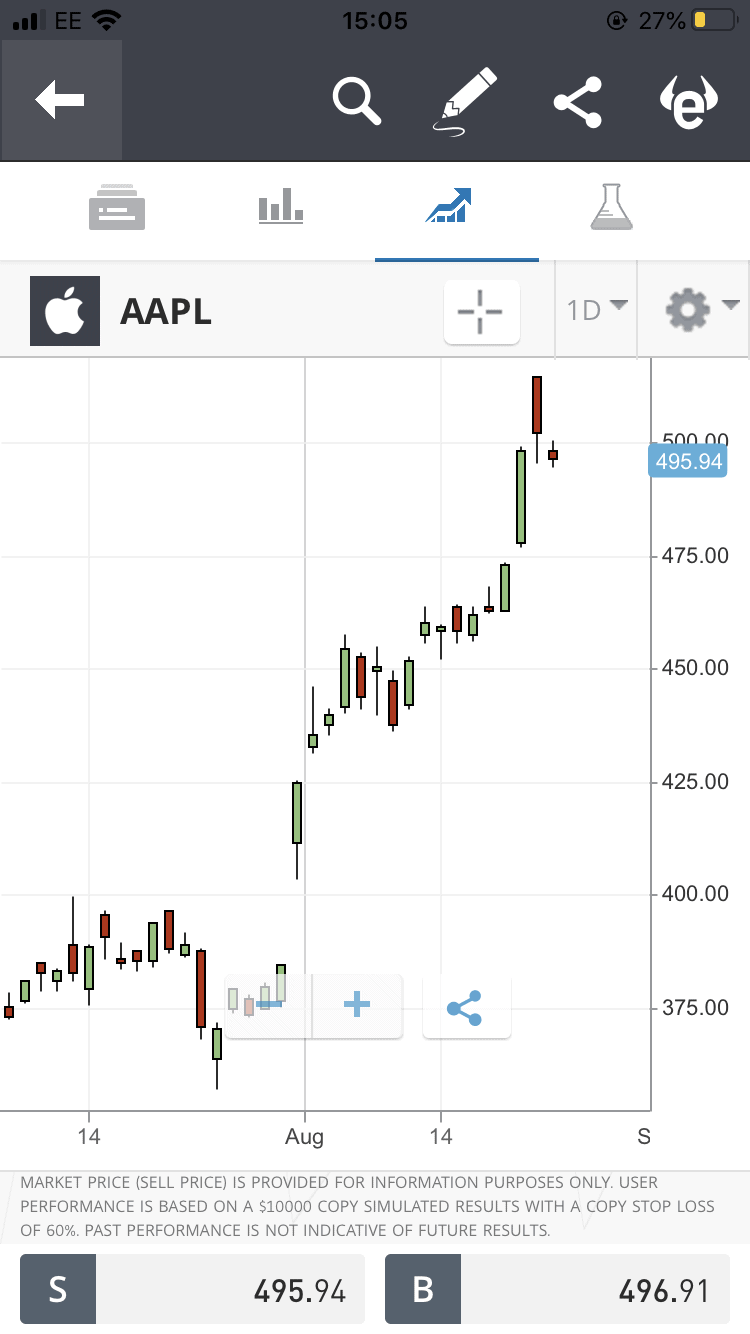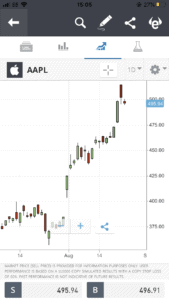 eToro is regulated by the UK's Financial Conduct Authority, a highly trustworthy regulator. The exchange offers 24/5 customer support and you can reach out by live chat from within the mobile app. You just need a $50 deposit to get started. If you're looking for the best day trading app then eToro is worth considering as it offers 0% commission and access to 17 international exchanges.
Pros
0% commission and modest spreads
Built-in cryptocurrency wallet
Social trading network with copy trading
Full-screen charts on mobile
24/5 customer support
Cons
No access to order book data
Your capital is at risk.
2. Coinbase – Best Cryptocurrency App for Selection of Coins to Trade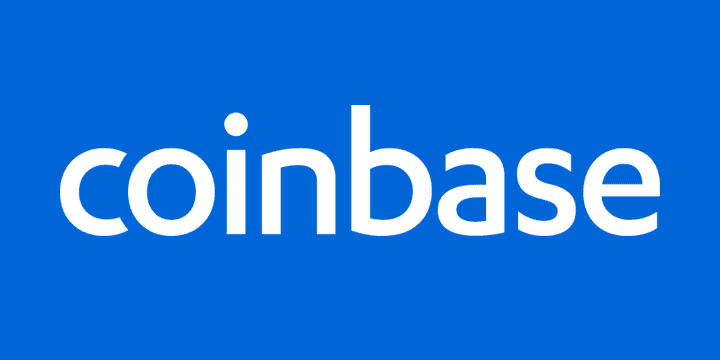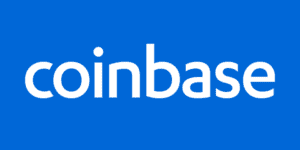 Coinbase is one of the most best crypto exchanges in the world, with more than 40 million users across over 100 countries. Coinbase could also be considered as a fantastic altcoin app as it offers trading on more than 3,000 coins, including a number of altcoins that you won't find anywhere else.
Coinbase has a few different apps available depending on what you need. To start, the basic Coinbase cryptocurrency exchange app offers a simple interface to buy and sell cryptocurrencies. It's very streamlined, with basic line charts instead of technical charts and simple watchlists to help you track price changes.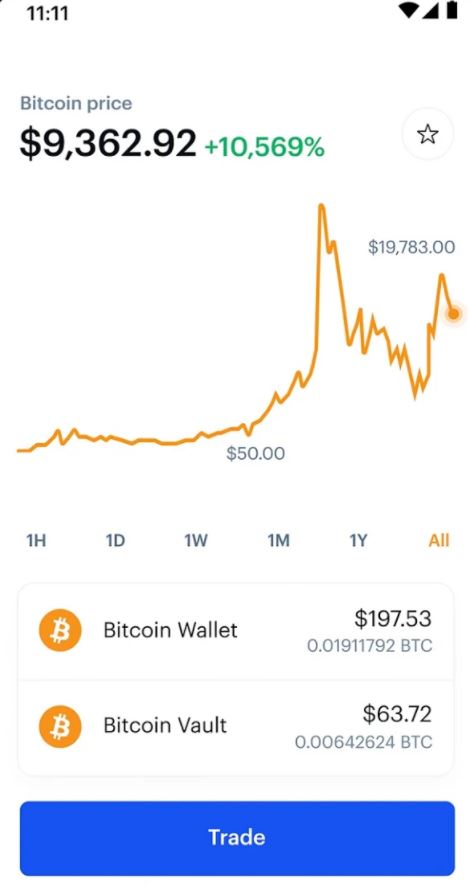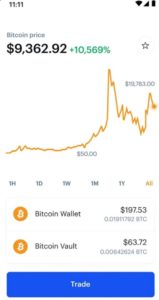 The Coinbase Pro app is designed for more serious traders. This app features full-screen technical charts, plus depth-of-market charts and access to the Coinbase order book. You also get advanced order entry tools that enable you to set limit and stop loss orders.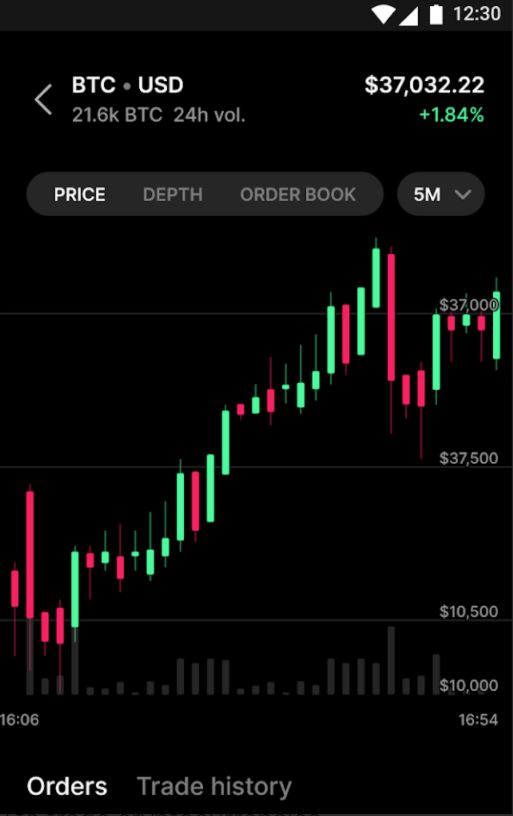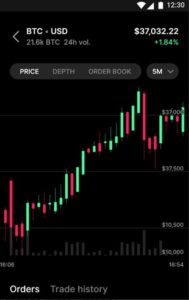 Finally, Coinbase offers its own mobile wallet, which integrates with either the Coinbase or Coinbase Pro apps for trading. You can send money to friends and family or use digital currencies for payment.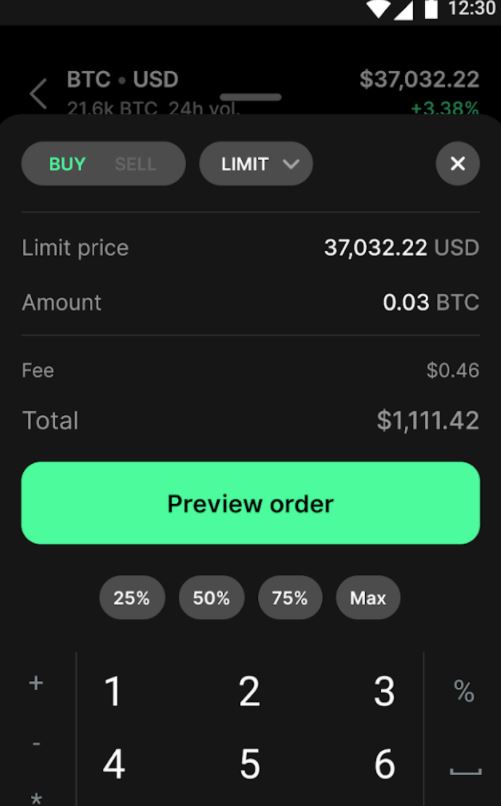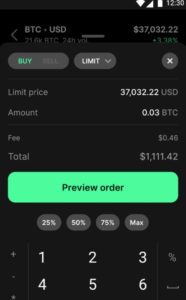 Coinbase is somewhat expensive, which can be a turn-off for frequent traders. The app charges spreads of around 0.50% per trade, plus a commission that starts at 1.49% per trade.
Coinbase is regulated in the US and the UK. The company doesn't currently offer phone support, so the only way to get in touch is by email or Twitter.
Pros
3,000+ digital currencies to trade
Simple and advanced mobile apps available
Integrated mobile crypto wallet
Technical charts and depth-of-market charts
Highly regulated in the US and UK
Cons
Expensive trading fees
Limited customer support
Your capital is at risk.
3. Binance – Best Cryptocurrency App for Trading Tools


Binance is one of the most highly rated crypto apps among advanced traders who rely heavily on technical analysis. The app offers excellent charting capabilities, with dozens of technical indicators built in. Most indicators can also be customized with just a few taps to fit any custom strategy.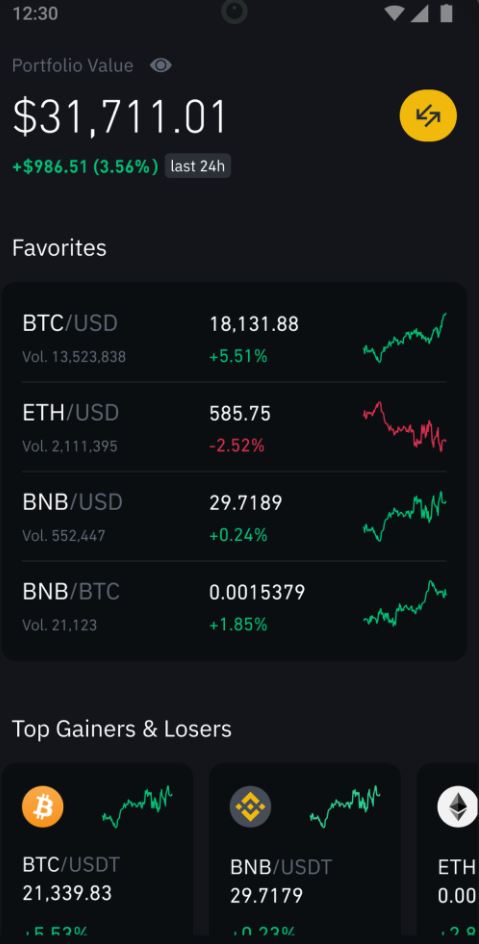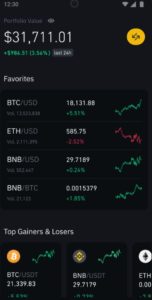 The app also offers depth-of-market charts and access to the Binance order book. You can take advantage of this data to save money, too, since Binance offers different trade commissions based on whether you're creating or removing liquidity from the market.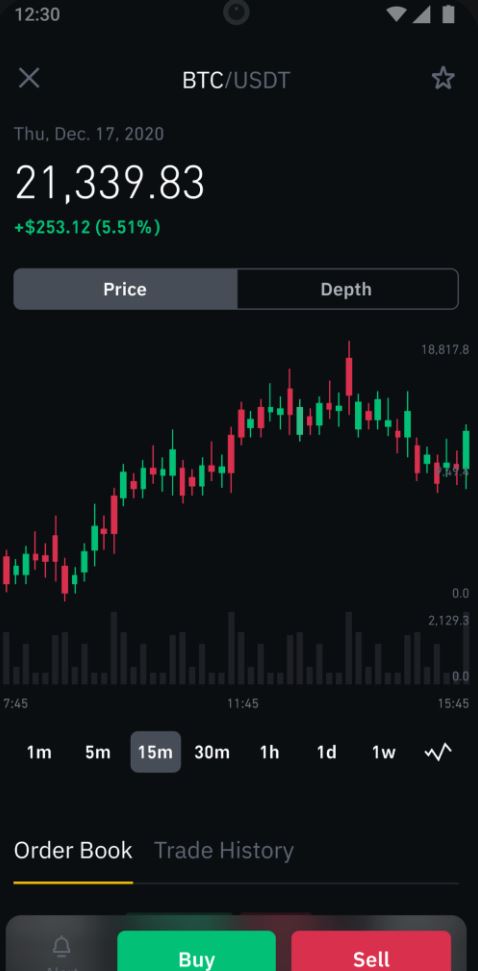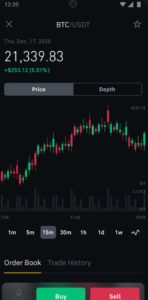 Binance is one of the most secure Bitcoin trading apps on the market, which is a huge deal in the cryptocurrency world. The exchange weathered a hack attempt in 2018 without losing any client funds – something not every crypto platform is able to say.
As one of the best NFT apps, Binance has a wide selection of coins, with over 200 popular cryptocurrencies available, you certainly won't be lacking options. In addition, this app offers crypto options, Bitcoin futures contracts, and leveraged tokens. These derivatives offer additional ways for advanced traders to manage risk and speculate on price changes.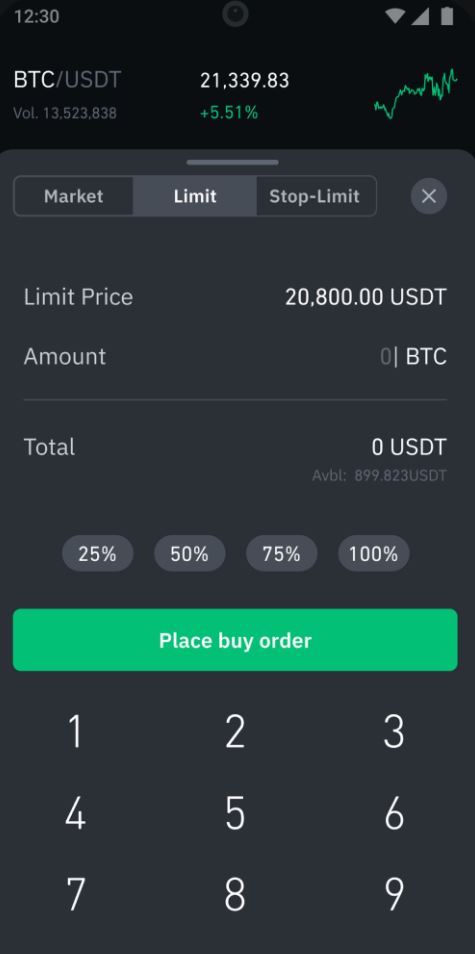 This exchange is regulated by top-tier financial authorities around the world, although it's not specifically regulated by US agencies. Binance only offers customer support using an online ticket system, which you can access from within the app. However, there is no phone or live chat support.
Pros
Highly customizable indicators
Lower commissions for creating liquidity
Extremely secure platform
Offers options, futures, and leveraged tokens
Over 200 popular coins available
Access to many DeFi apps and DeFi Coins
Cons
Limited customer support
Not regulated by US authorities
Your capital is at risk.
4. Dash 2 Trade- The Best Social Trading and Analytics Platform for 2023
If you're looking for a crypto trading platform that offers absolutely everything you need in one place, you might want to consider Dash 2 Trade. The innovative new platform launched in January 2023 and has already made waves amongst crypto traders.
Dash 2 Trade is a crypto social trading and analytics platform that provides users with a range of features including:
Accurate trading signals
Social trading features
Expert market insight and analysis
Daily news
Token listing alerts
Crypto token rankings
Exclusive trading competitions
State of the art analysis tools
In-depth educational resources and materials
The aim of the platform is the help users trade with confidence by improving their skills and providing them with the tools that they need to make profitable trades. Dash 2 Trade is backed by a team of industry experts from the Learn 2 Trade platform that has already helped millions of traders worldwide.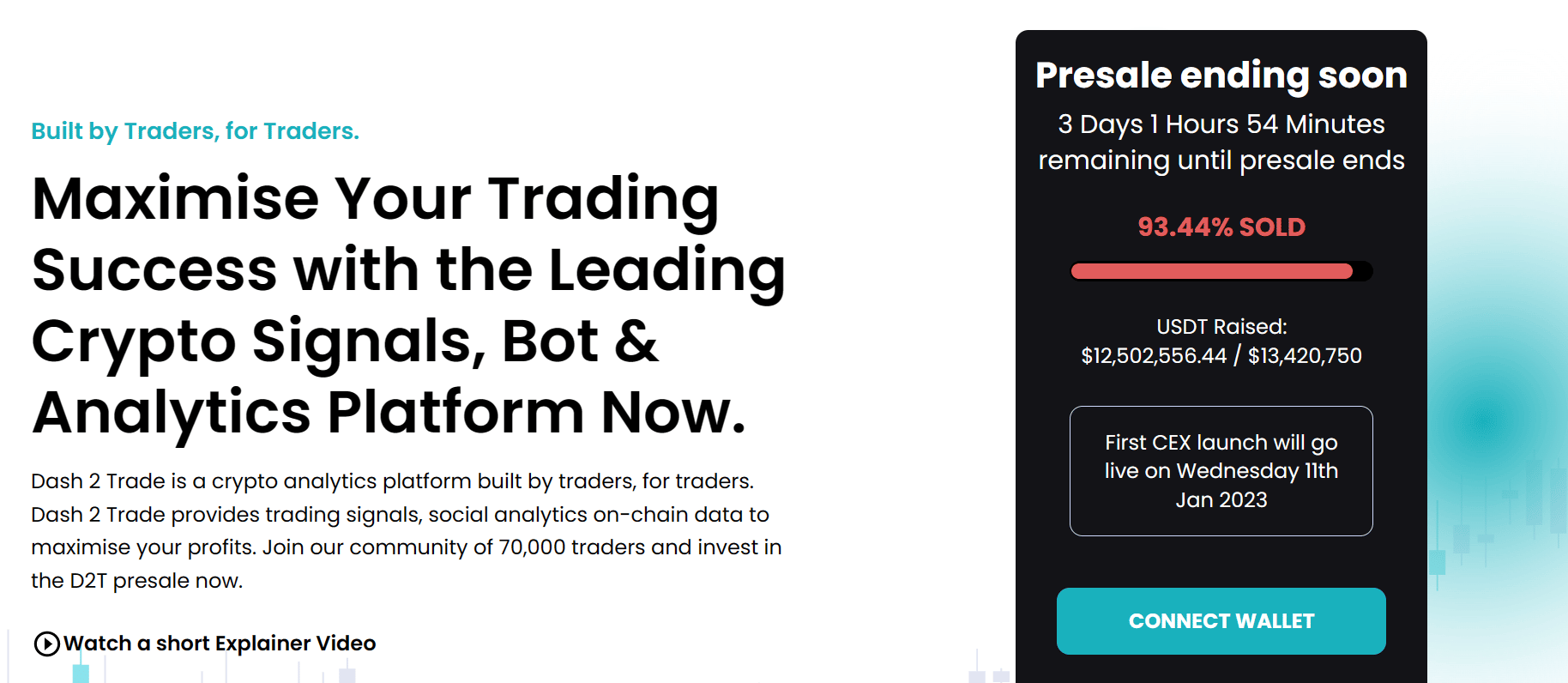 Through Dash 2 Trade, traders can trade crypto assets, access the NFT market, stake their assets, take part in competitions, connect with others and learn how to trade like a pro. The entire ecosystem will be supported by the D2T utility token- an ERC20 asset with a deflationary supply and strong utility.
D2T will be used to pay for subscriptions, enter trading competitions, unlock advanced trading features and will be rewarded to traders who make profitable trades. The asset is also tax-free in order to provide maximum returns to investors.
The platform is still under development which means you can buy D2T for a low price right now. Investing now could lead to excellent gains in the future when demand for the asset goes up.
The Dash 2 Trade crypto trading platform will offer everything that traders need to navigate the market and is set to make waves in industry in the coming year. The payment system means that subscriptions will get more expensive as the supply of D2T goes down. Therefore, it is wide to subscribe early before the price of D2T goes up.
Your capital is at risk.
5. Gemini – Best Cryptocurrency Portfolio App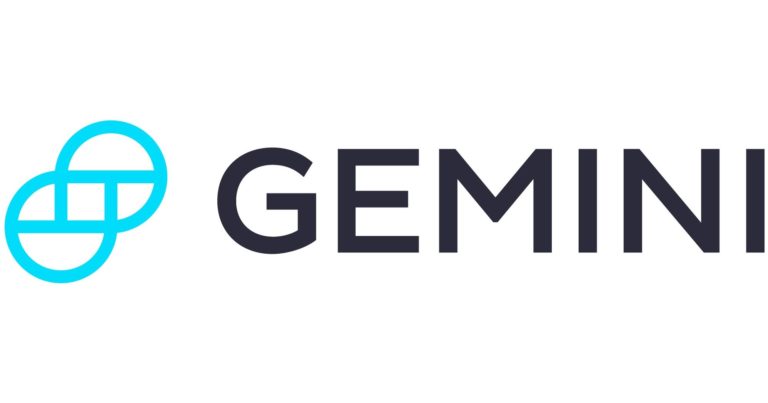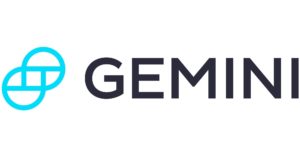 Gemini is the best crypto portfolio app for long-term investors looking to diversify their investments with digital tokens. This app offers trading on 26 of the most popular coins, including Bitcoin, Ethereum, Litecoin, and more.
What sets Gemini apart is that it focuses more on investing tools than on fast-paced trading tools. You won't find technical charts in this app, although it does have line charts so you can monitor price changes over time. Instead, the app offers simpler features like price alerts so you always know when your favorite coin is hitting new milestones.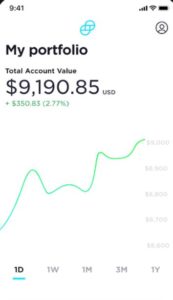 Another feature we love about Gemini is that it enables you to set up recurring crypto investments. The frequency of purchases is completely customizable. This is a great way to build up a significant position in Bitcoin and other tokens over time.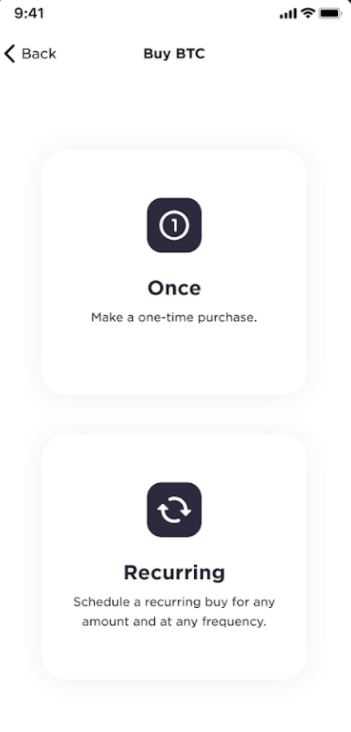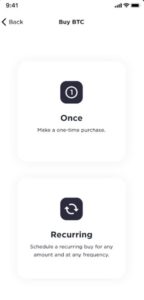 In addition, Gemini allows you to put cryptocurrency to work for you. By default, Gemini loans out the coins you own, just like a bank might loan out cash in your checking account. You earn interest along the way, and the app lets you know how much you're earning in fees.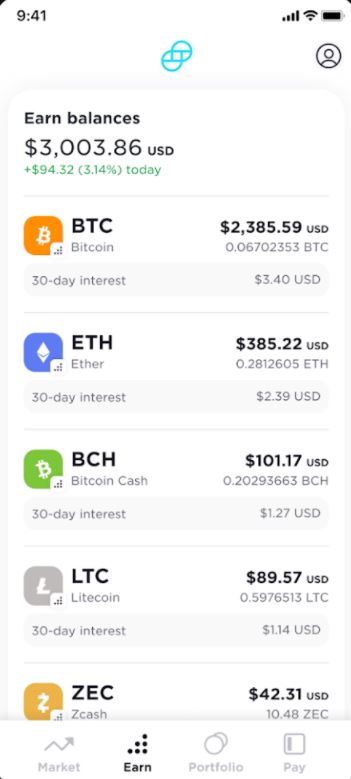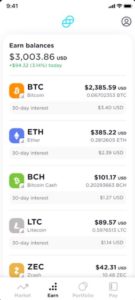 Gemini has a simple cost structure, with commissions that vary based on the value of your crypto purchase. Trades over $200 carry a commission of 1.49%, which is in line with the average commission across the industry.
If you need support, you can get in touch with Gemini by phone or using a ticket system in the app. This exchange is regulated by the New York Department of Financial Services.
Pros
Loan out coins for interest payments
Simple commission structure
Set up recurring investments
Supports price alerts and watchlists
Regulated in the US
Cons
Limited selection of cryptos
No technical charting capabilities
Your capital is at risk.
5. Kraken – Best Crypto Trading App for Low Fees


Kraken is one of the best crypto apps if you're looking to trade at a bargain. This exchange charges no commission when you make a purchase using previously deposited funds, and spreads are typically under 0.25% for most popular coins. In addition, you can get a discount of around 0.10% on the spread if you create liquidity in the marketplace. That makes Kraken one of the cheapest crypto trading apps in the world.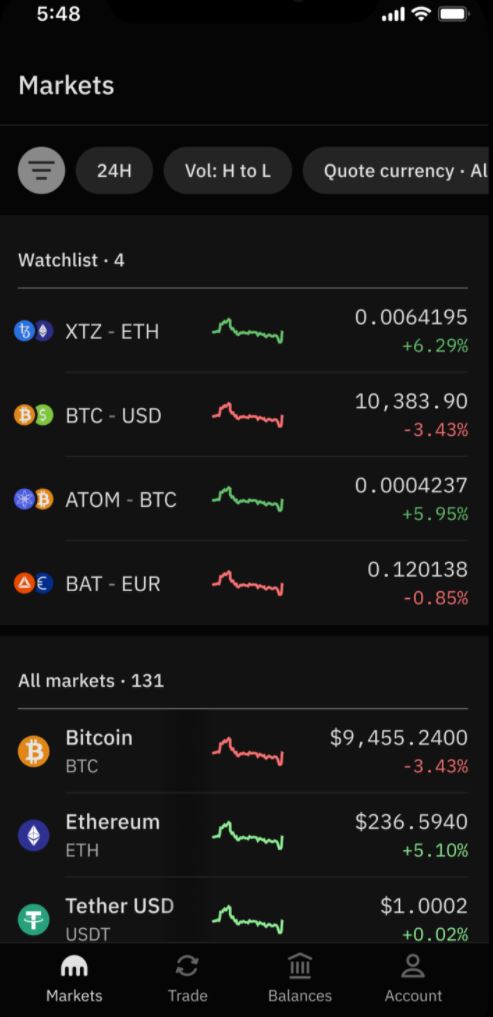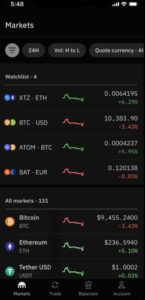 This app offers trading on 55 different cryptocurrencies, which isn't an enormous selection. That said, Kraken allows you to trade with leverage up to 5:1. The exchange also supports futures trading for Ripple, Litecoin, Ethereum, and others with leverage up to 50:1 available. However, you'll need to install the Kraken Futures app separately from the main Kraken app if you want to trade futures.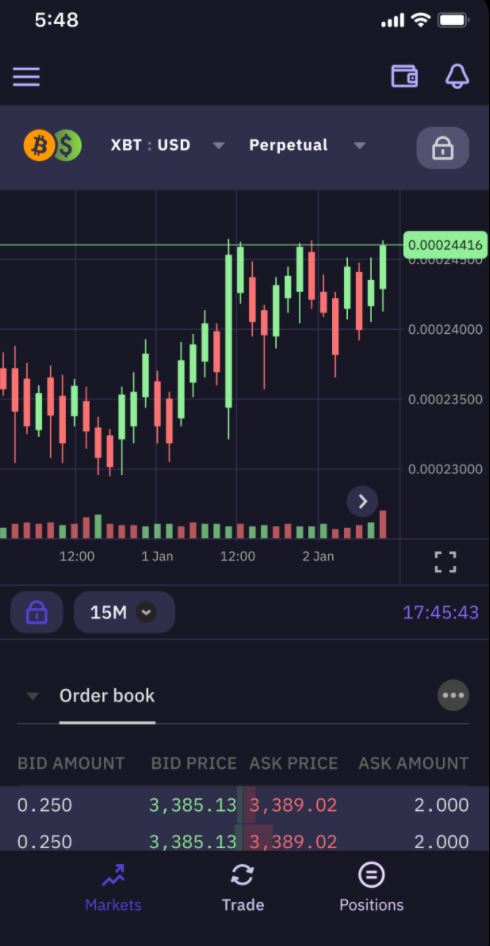 Kraken's app is straightforward to use and offers a wide range of features for traders and investors alike. You'll find full-screen technical charts with dozens of customizable indicators along with watchlists and price alerts. However, the basic Kraken app doesn't include depth-of-market charts or the exchange's order book (the Futures app has these features).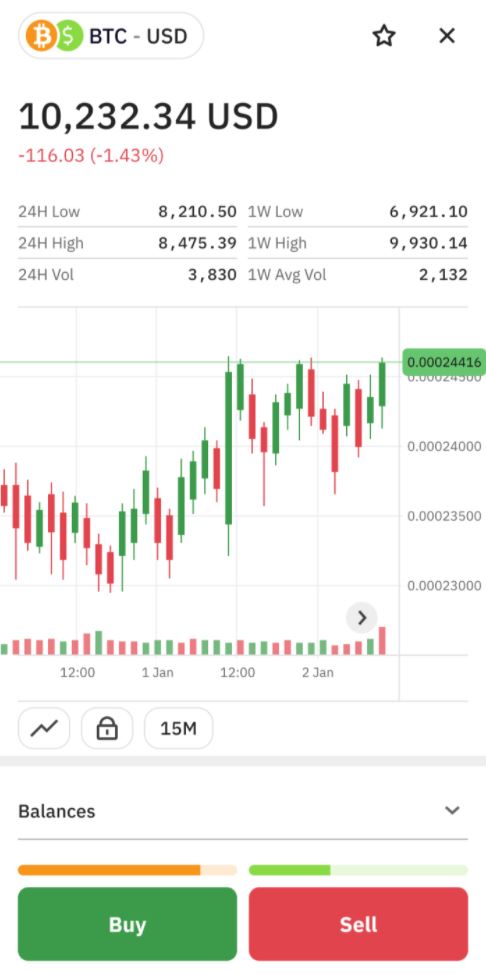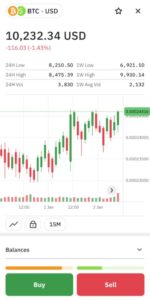 One key thing that sets Kraken apart from other exchanges is that it emphasizes customer support. You can get in touch with the exchange 24/7/365 via live chat from inside the app. Kraken is registered with FinCEN (the Financial Crimes Enforcement Network) in the US, but is not regulated by a trading-specific authority.
Pros
No commissions and extremely low spreads
Trade with leverage up to 5:1
Supports futures trading
Technical charts and watchlists
24/7 customer support
Cons
Trading futures requires a separate app
Not regulated in the US
Your capital is at risk.
6. Luno – Best Crypto Trading App for Beginners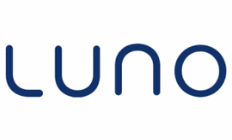 Luno is designed to make buying and selling cryptocurrency as easy as possible, even if you're completely new to the digital currency market. All you have to do is deposit money, select a coin, and then tap 'Buy' to invest. The app supports Bitcoin, Ethereum, Litecoin, Ripple, and Bitcoin Cash.
When it comes to keeping your coins safe, Luno offers one of the best crypto wallet. Each cryptocurrency and fiat currency you trade gets its own wallet. These are created automatically when you deposit funds or buy a new currency. It can be a little bit of a hassle to have your funds spread out this way, but it does make it easier to monitor your portfolio over time.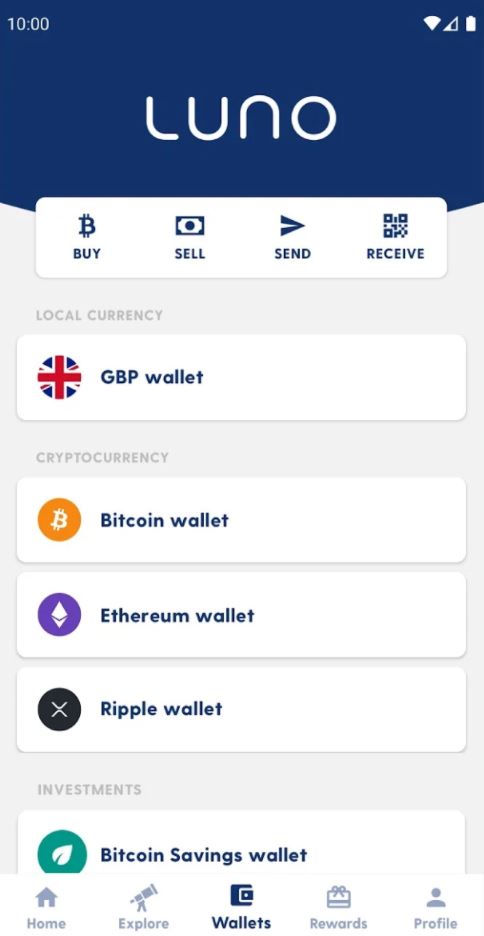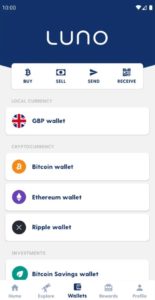 Another nice thing about Luno is that, like Gemini, it automatically loans out your coins to earn interest for you. The app offers a simple report of what fraction of your holdings were loaned out and how much money that lending activity earned for you in the background.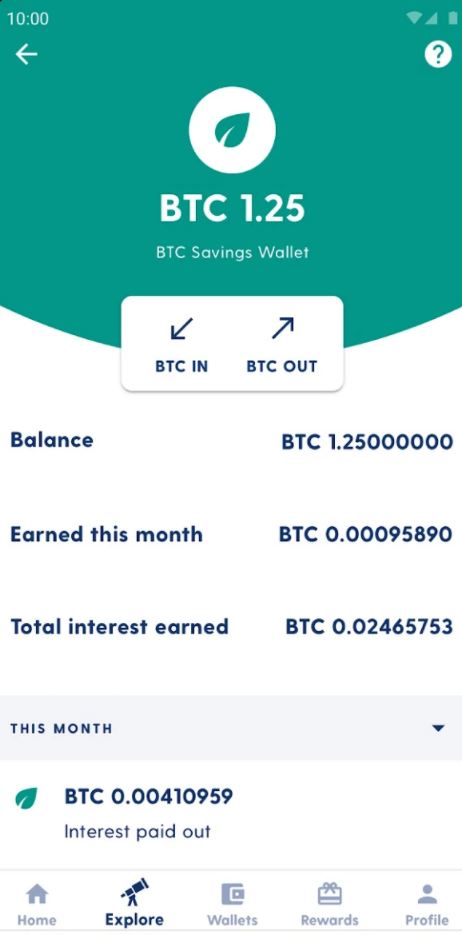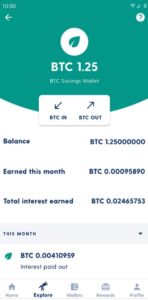 The Luno app also has great educational resources, such as short videos that explain the basics of cryptocurrency and blockchain technology. The app also includes a news feed, which highlights the biggest news in the crypto market each day.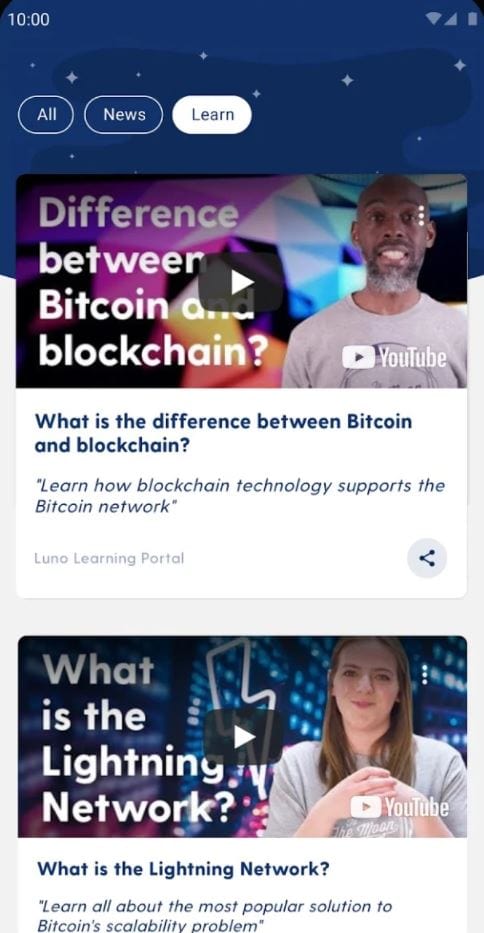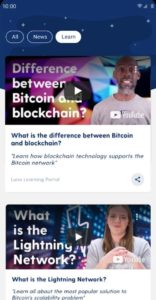 Luno supports Google Pay, but you'll pay a steep commission of 3.5% if you use it to buy crypto instantly as opposed to depositing money for use later. The exchange is commission-free for most other transactions, and you can typically avoid paying a spread if you create liquidity in the marketplace with your trade.
Luno offers limited support, and the only way to get in touch is through a ticketing support system. Another thing to note is that Luno isn't available in the US at this time.
Pros
Very simple setup to start investing
Earn interest on your cryptocurrency
Excellent educational resources
Accepts Google Pay
Commission- and spread-free for many transactions
Cons
Not available in the US
Only 5 cryptocurrencies to trade
Your capital is at risk.
---
How to Choose the Best App to Buy Crypto
With so many high-quality exchanges to choose among, how do you decide which is the best crypto app for you? There's a lot to think about, so let's take a closer look at some of the key factors you need to consider when searching for the best cryptocurrency trading app.
Regulation
The first thing to consider when choosing a crypto app, or any other trading app like forex apps and stock apps, is whether or not it's regulated, and if so, by who. Unlike stock apps, which are highly regulated, crypto apps aren't always tightly regulated.
For example, in the US, state agencies – not federal agencies like the SEC or FINRA – are typically in charge of overseeing cryptocurrency apps. Most apps must register with FinCEN (the Financial Crimes Enforcement Network), but this agency doesn't make rules about how exchanges must handle clients' funds or execute trade.
Whenever possible, choose an exchange that is regulated by a US agency, even at the state level. International financial authorities like the UK's Financial Conduct Authority are also highly trustworthy.
The main thing, though, is to ensure that whatever app you use is secure against fraud and will keep your money safe. Look for features like insured wallets, segregated client funds, and financial disclosures.
User Experience
A seamless user experience is one of the main criteria we look at when evaluating the best apps to buy cryptocurrency. The easier your exchange app is to use, the more likely you are to trade with it instead of missing out on potentially lucrative opportunities.
There's no single set of features that allow an app to offer a good user experience. But some things to look for include a clearly defined menu, either in tabs at the bottom of your screen or in an easily accessible sidebar. In particular, it should be as easy as possible to move between your watchlists, charting pages, and order forms so that you can act on fast-moving opportunities without delay.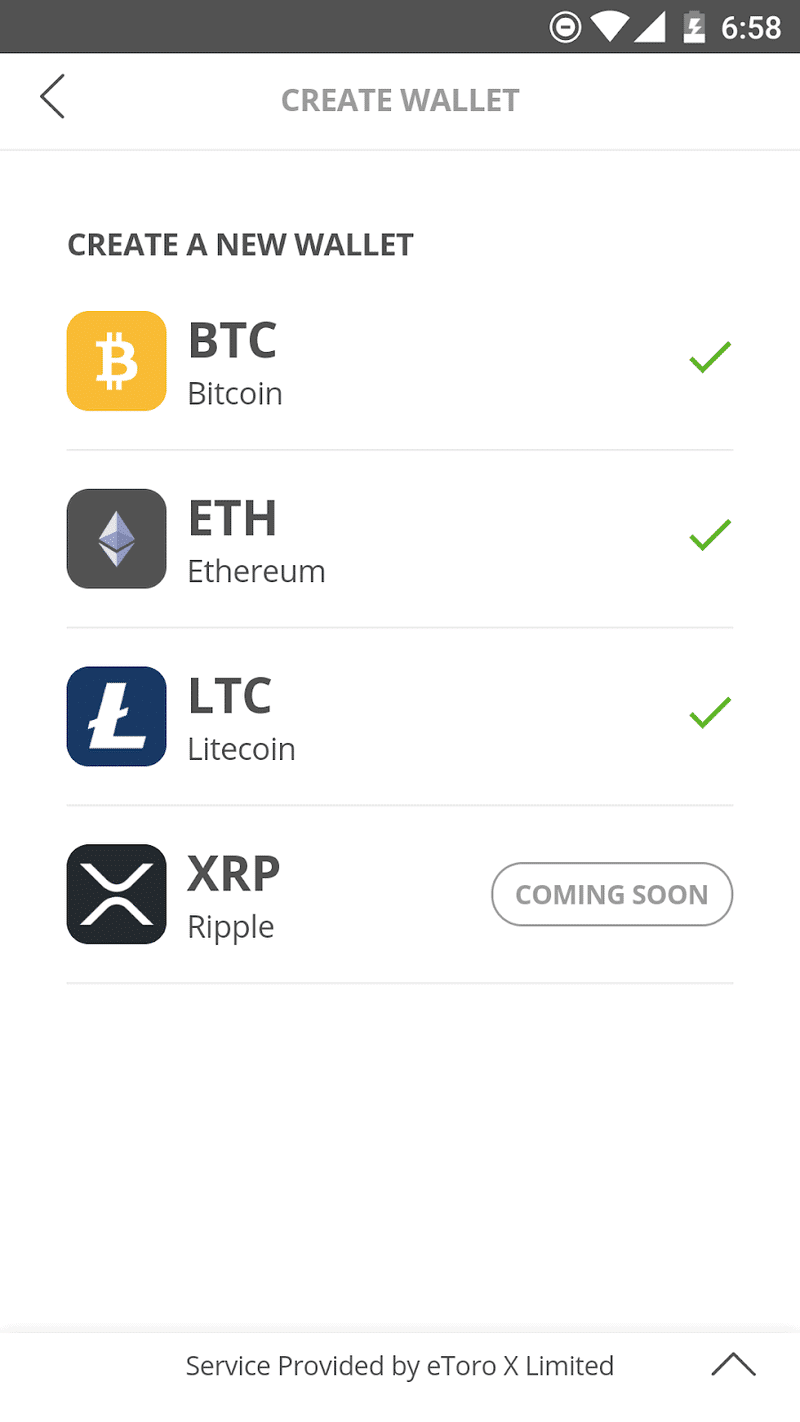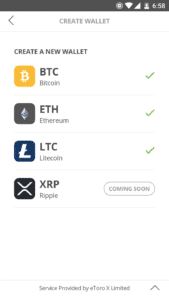 Another thing to consider is how customizable the app is, and how easy it is to implement customizations. For example, can you quickly add and remove cryptocurrencies from a watchlist? Or can you modify the layout of your charts and save sets of technical indicators as defaults for future analysis?
The less friction you experience when using the best crypto app, the better your trading will be.
Tradable Assets
Having a wide choice of digital coins to buy is a critical part of picking the best app for cryptocurrency trading. Some exchanges only allow you to trade BTC, some limit you to a handful of the most popular coins, and others work to provide access to hundreds or even thousands of altcoins.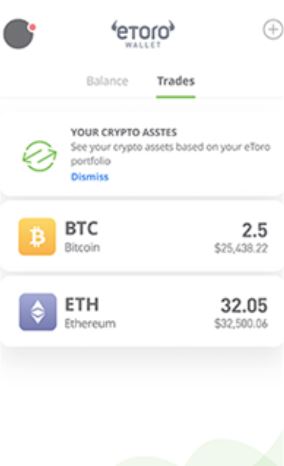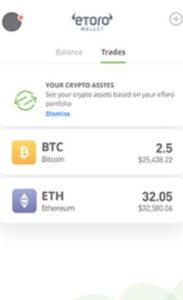 If you're only planning to trade Bitcoin, having a huge selection of assets might not be critical. But at the very least, you should look for an app that offers top coins like Ethereum, Litecoin, and Ripple. Having access to these cryptos allows you to build a more diversified portfolio and gives you more opportunities to trade when prices are volatile.
Advanced traders may also want to look for the best cryptocurrency exchange apps that offer crypto derivatives, such as futures, leveraged tokens, and options. These are very risky assets that involve leverage, so they should only be used by experienced crypto traders.
Fees
Understanding trading fees is a huge part of choosing the best cryptocurrency exchange app. Most of the best crypto trading apps charge two different types of fees: commissions and spreads.
Commissions are per-trade fees that depend on factors like the size of your trade, how you fund your trade, and how often you trade cryptocurrencies. These are often flat fees, but some brokers charge commissions as a percentage of your total trade value.
Spreads are percentage-based trading fees that can vary depending on what specific digital coin you're trading. They can go up and down depending on volatility in the crypto market, and they're often discounted if you create liquidity as opposed to remove it from the order book.
Generally, we recommend choosing a broker that charges few or no commissions and spreads that are as low as possible. You can't completely avoid trading fees, but you should do everything you can to minimize them. Consider how often you're likely to trade and what your average trade size will be to figure out how much an exchange app's trading fees will cost you.
Trading Tools & Resources
Whether you plan to actively trade cryptocurrencies or invest and hold for the long term, having access to high-quality trading tools is key.
In particular, you need thorough technical charts to help you analyze price movements and find the perfect opportunity to buy and sell cryptocurrencies. Look for top crypto apps that offer dozens or hundreds of built-in technical studies and drawing tools, as well as multiple chart styles and easily customizable layouts. You should also be able to view charts in full-screen mode on mobile devices.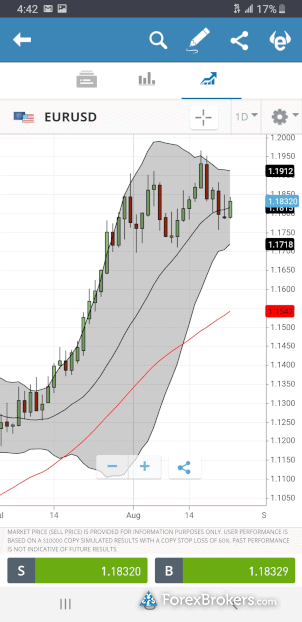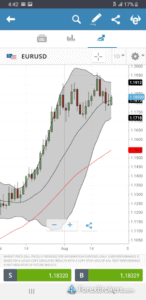 Another thing to look for is depth-of-market charts and information about the exchange's order book. This is mostly relevant for advanced traders, but it can be extremely useful if you're using an app that offers discounts based on liquidity.
Other tools that can be helpful to have include a news feed, coin screener, or social trading network. Some of the best crypto portfolio apps also include educational resources, such as video tutorials, that can be very helpful for new traders.
Device Compatibility
What devices you want to trade with can also influence which crypto app is right for you. All of the best cryptocurrency trading apps apps we reviewed are compatible with Android and iOS devices.
If you plan to trade at your desktop, too, using a Windows or Mac computer, make sure the exchange also has a compatible web or desktop platform you can use.
Payment Method
The best cryptocurrency apps often try to make it as easy as possible to fund your account. Many let you deposit money using a debit card or credit card, using your bank account, or using cryptocurrency from an existing wallet.
It's also worth keeping an eye out for mobile-friendly payment options like Google Pay and Apple Pay. If you use e-wallets like PayPal, Neteller, or Skrill, check whether you can deposit funds directly from these platforms.
Keep in mind that many crypto apps charge higher commissions if you make instant payments at the time you buy crypto. So, it's a good idea to fund your account ahead of time whenever possible.
Customer Service
You might not think much about customer service – that is, at least until you need help with your account. Whether you can get help quickly can be the difference between making money or missing out on trading opportunities.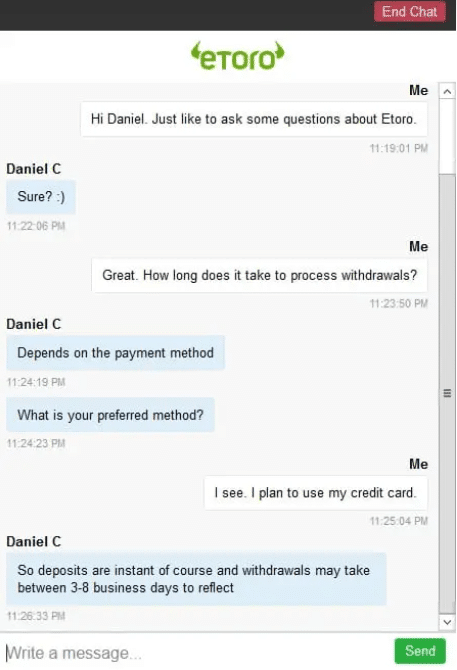 Look for the best apps to buy cryptocurrency that offer 24/5 or 24/7 customer support. Ideally, you want to be able to get in touch by live chat or phone. That way, you can get help from a real human right away. If you can only get support by email or through an online ticketing system, it could take hours or days to get help.
How to Download the Best App for Cryptocurrency & Start Trading
Ready to start trading cryptocurrencies? We'll show you how to get started with the eToro app, which offers 0% commission trading, excellent technical analysis tools, and a built-in social network.
Best App to Buy Crypto – Conclusion
Cryptocurrency trading has been gaining the attention of new and experienced investors alike. This fast-moving market provides a huge number of opportunities for both short-term trading and long-term investing.
The best way to jump into the digital currency market is with the best crypto app. With our reviews of the 6 best apps to buy cryptocurrency, it's easier than ever before to start trading on your smartphone.
Ready to buy your first cryptocurrency? Click the link below to get started with eToro today!
eToro – Overall Best Crypto App with 0% Commission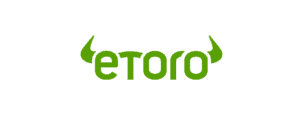 68% of retail investor accounts lose money when trading CFDs with this provider.
FAQs
What are the most popular cryptocurrencies?
Can I use US dollars to buy cryptocurrency?
Do I need a crypto wallet to buy Bitcoin?
What are some other Bitcoin exchanges to explore?
Can I use leverage to buy Bitcoin?