Lucky Block Price Prediction 2023-2030: Will LBLOCK Explode?
Disclosure
Everything you read on our site is provided by expert writers who have many years of experience in the financial markets and have written for other top financial publications. Every piece of information here is fact-checked. We sometimes use affiliate links in our content, when clicking on those we might receive a commission – at no extra cost to you. By using this website you agree to our terms and conditions and privacy policy.
The Lucky Block token is one of the most popular tokens in recent time. With a noble cause to change the lottery and casino industries, Lucky Block promises faster draws, quicker payouts, and a transparent system on Blockchain networks. In this Lucky Block price prediction, we will determine if the token will stand the test of time or fail miserably.
Lucky Block Price Prediction Table
| | |
| --- | --- |
| Year | Token Price ($) |
| 2023 | 0.000207 – 0.000219 |
| 2024 | 0.000506 – 0.000604 |
| 2025 | 0.006671 – 0.00912 |
| 2026 | 0.00624 – 0.00688 |
| 2027 | 0.00685 – 0.00699 |
| 2028 | 0.00790 – 0.00964 |
| 2029 | 0.00899 – 0.00989 |
| 2030 | 0.00788 – 0.0342 |
Your money is at risk.
Lucky Block (LBLOCK) Price Predictions Explained
In this Lucky Block price prediction, we used technical indicators like the RSI, Fibonacci Retracement, SMA, and EMA, to determine the possible price action of the token. We also explore some fundamental, intrinsic and extrinsic analyses to determine the possible direction the token will take in the next eight years. The analysis you will read does not substitute for legal or investment advice. Every investor must conduct intensive research on a token before investing and should never invest more than they are willing to lose.
Lucky Block Price Prediction 2023
From our calculations (January 26, 2023), we expect the value of LBLOCK token to increase by 59.1% by February 2023. As of writing, one LBLOCK is $0.0001327, which is -4.77% from the last 24 hours. 24-hour trading volume is $9,095. The token is -9.06% from the 7-day all-time high (0.0001459) and 1.98% from its 7-day all-time low ($0.0001301). Market sentiment for the LBLOCK token is Bearish (marked by a market decline of 20% or more in the past weeks), and the FGI Index (Fear and Greed Index) is neutral.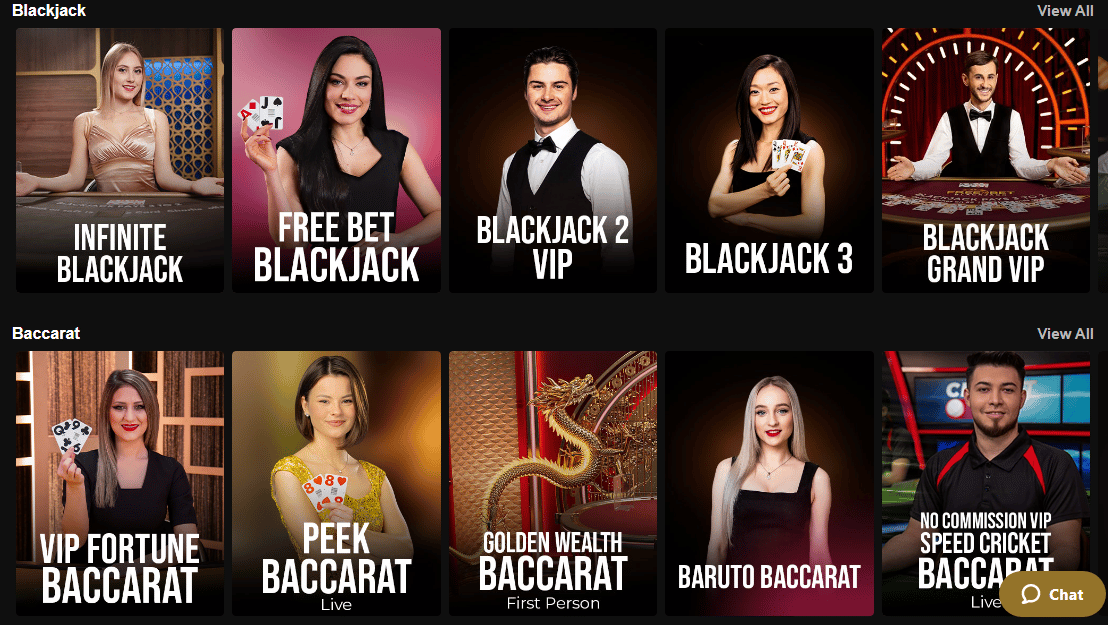 | | |
| --- | --- |
| Current Price | $0.0001327 |
| Price Prediction February 2 | $0.000207 (59.91)% |
| Sentiment | Bearish |
| Fear & Greed Index | 56% (Greed) |
| Volatility | 11.7% |
| 50-day SMA | $0.000162 |
| 200-day SMA | $0.000546 |
| 14-Day RSI | 36.62 |
| Green days | 15/30 (50%) |
Your money is at risk.
In the past seven days, Lucky Block has experienced 15/30 (50%) green days and has seen an 11.7% volatility over the last 30 days. The Relative Strength Index in the past 14 days is 36.62, and the market sentiment is bearish. From the technical indicators, it might be a bad time to purchase the Lucky Block token right now.
Disclaimer: This is not investment advice. The information provided is for general information purposes only.
Let us explore Lucky Block 2023 price prediction in line with the growth of industry innovations:
Web 3 Growth
There are many innovations in the web 3 space. 2022 was delightful for web 3-based companies, as many projects were released. However, the trustworthiness of these projects still leaves many concerns. Issues that will affect the LBLOCK growth this year include:
The ripples of the FTX collapse
Thousands of people are set to face the direct impact of the FTX collapse. The indirect impact caused by many investment firms and companies saving client capital in what seemed to be a Sam Bankman Fried scheme may run into hundreds of thousands of people. The incidence has raised enough eyebrows, and many people are calling for an industry-wide regulation of crypto firms. The calls for regulation seem to have a lot more impact than the regulation itself – as tales suggest that most government organizations do not yet have the technical infrastructure to combat cryptocurrencies.
Mass withdrawals and fall of stablecoins and Bitcoin
Binance is in shaky waters, and investors are worried. Initially, more than $1 billion was pulled out of the exchange in 24 hours. While the CEO, Changpeng Zhao, claims it is 'business as usual' and a stress test, it points to the fact that many investors are afraid of storing their funds in exchanges. CZ also limited the withdrawal of stablecoin USDC, citing issues with Binance's stablecoin banking partner. Another withdrawal of more than $3.6 billion was reported by the blockchain analytics group, Nansen, in December. The data is indicative of a market where led by fear. The market is extremely bearish at the moment. But it can also indicate what CZ calls a simple business practice. Basically, the CEO claims that Binance stores its users' funds and makes a profit from transaction fees (unlike the golden boy of the crypto world, Sam-Bankman, who invested in copious companies and gambled away investor funds).
Growth of the Big-tech Firms
| | | |
| --- | --- | --- |
| Method | Signal | 2023 |
| Web 3 growth | Strong Buy | $0.00724 |
| Facebook growth | Strong Buy | $0.00532 |
| Google growth | Buy | $0.00366 |
| Mobile | Buy | $0.000972 |
Lucky Block Price Forecast Based on Technical Analysis 
From the data we generated on January 26, 2023, the market sentiment for the LBLOCK token is bearish. 23 technical indicators pointed to a bearish market, and 5 pointed to a bullish market. Currently, LBLOCK is trading below the 50-Day and 200-Day simple moving averages. The 50-Day moving average has been signalling SELL. The signals are mostly short-term, and we expect the SMA of the LBLOCK token to drop in February and March.
The 7-Day Relative Strength Indicator shows 62.62, which indicates that the LBLOCK token is in a neutral position: neither oversold (below 30) nor overbought (above 70).
Your money is at risk.
LBLOCK Moving Averages for January 26, 2023
A moving average helps you smooth the price action of a cryptocurrency over a period. Their calculations are based on the previous price action. Let's explore the LBLOCK moving averages and what they indicate.
Daily Simple Moving Average (SMA)
| | | |
| --- | --- | --- |
| Period | Value | Action |
| SMA 3 | $0.000160 | SELL |
| SMA 5 | $0.000163 | SELL |
| SMA 10 | $0.000167 | SELL |
| SMA 21 | $0.000184 | SELL |
| SMA 100 | 0.000196 | SELL |
| SMA 200 | 0.000611 | SELL |
Daily Exponential Moving Averages
Just like the SMA, the EMA also indicates SELL. EMA 3, 5, 10, and 21 indicate SELLS at $0.000159, $0.000161, $0.000166, and $0.000177 RESPECTIVELY.
Weekly Simple Moving Averages (SMA)
| | | |
| --- | --- | --- |
| Period | Value | Action |
| SMA 21 | $0.000277 | SELL |
| SMA 50 | $0.0013775 | SELL |
Weekly Exponential Moving Average (EMA)
| | | |
| --- | --- | --- |
| Period | Value | Action |
| EMA 21 | $0.000378 | SELL |
| EMA 50 | $0.000937 | SELL |
LuckyBlock price negatively correlates with top 10 coins by market capitalization by -0.172. This means that their price movements are generally in the opposite direction. Only Tether USDT is an exception to this.
Lucky Block price is negatively correlated with the top 10 coins by market cap with a value of -0.172, excluding Tether (USDT), and negatively correlated with the top 100 coins by market cap excluding all stablecoins with a value of -0.179.

Currencies that are positively correlated with Lucky Block indicate that the movement of one has a statistically significant weight to lead the other in the same direction. For currencies that are negatively correlated with Lucky Block, a move in one direction for Lucky Block would translate into a move in the opposite direction for the negatively correlated coin.
LBlock Price Forecasts from the Last 30 Days Indicators
| | |
| --- | --- |
| Date | Price ($) |
| Jan 27, 2023 | 0.0001306 |
| Jan 28, 2023 | 0.000166 |
| Jan 29, 2023 | 0.000198 |
| Jan 30, 2023 | 0.000210 |
| Jan 31, 2023 | 0.000208 |
| Feb 1, 2021 | 0.000219 |
| Feb 2, 2021 | 0.000207 |
LuckyBlock Historical Performance (January 26, 2023. 6am EST)
| | | | |
| --- | --- | --- | --- |
| Change | 24H | 7D | 1M |
| LBLOCK/USD | 2.19% | -4.33 | -11.15% |
| LBLOCK/BTC | 1.10% | -12.7 | -34.65% |
| LBLOCK/ETH | 0.86% | -8.89 | -29.46% |
| LBLOCK/USDT | 3.1% | -3.77 | -13.45% |
Based on the data on January 26, 2023, we expect the LBLOCK token to increase by 59.11% on February 2, 2023. The current market sentiment of the LBlock token is bearish. Most technical indicators show a market where more people are selling than buying.
Your money is at risk.
Should You Invest in Lucky Block in 2023?
In the short term, investing in the Lucky Block token might be profitable, but it might not be advisable in the long term. This is because while the LBlock token has recorded some gains, it has also recorded losses of -67.37% in the past 1 year.
Predicting LBLOCK Price
On-chain and off-chain metrics give you probable ideas on the possible direction of the LBlock token—or any other token. You should always consider the past performance of the token, find patterns (for example, some assets seem to gain during weekends), and gauge market sentiments to determine if people are optimistic or pessimistic about the asset.
Is Lucky Block a good buy in 2023?
The LuckyBlock token market sentiment is bearish for 2023 and may indicate SELL. While technical indicators tell us a lot, fundamental analysis can support indicators and help s determine tokens that will be good buys. Let's explore some of these fundamental analyses:
Web 3 Growth
Web 3 growth can improve the perception of the cryptocurrency industry. A single innovative product can become a game-changer, fueling FOMO and pushing people to invest in other tokens.
Updates
Updates to the LuckyBlock casino and lottery system can accelerate interest in the token. Currently, players can choose between holding their assets in LBLOCK or dollars. With ease of entry, innovative updates, and features, the LBLOCK token may become enticing. Updates that connect the LBlock universe with web 2.0 applications; for example, adopting an LBLOCK token or any other cryptocurrency as a payment method in other lottery applications, may spark interest in the token.
Influencer Marketing
Influencer marketing, both organic and inorganic, can push the popularity of the token. If blockchain-based lottery platforms gain the support of influential players and the industry, the popularity of the LBlock token will soar.
The Lucky Block 50-Day and 200-Day SMA and What it Means
The Lucky Block 50-day SMA is the average price of the LBLock token over 50 days. To calculate, sup up the price of the LBlock token over 50 days and divide the sum by 50. SMA is also called the simple moving average and is used to determine the price trend of the token. The 50-Day SMA is currently $0.000162. A rising SMA indicates a positive or rising price trend, and a falling SMA indicates a negative trend.

The Lucky Block 200-Day SMA takes the average closing price of the LBlock token over 200 days. It is calculated by adding the closing prices of the LBlock token and dividing the number by 200. A rising SMA shows an upward trend, while a falling 200-Day SMA shows a downward trend. While the 50-day SMA indicates a trend in the short term, the 200-Day SMA indicates a trend in the long term.
LuckyBlock Token and It Relates to Other Assets
LBlock has a positive correlation with Helium (HNT), Casper (CSPR), Kava (KAVA), FTX token (FTT), and Fei USD (FEI). When assets correlate positively, they commonly move or trend in the same direction at the same time, but when assets correlate negatively, they move in opposite directions. LBlock correlates negatively with eCsh (XEC), Fantom (FTM), Axie Infinity (AXS), Green Metaverse Token (GMT), and Mina Protocol (MINA).
What is Lucky Block's 14-day RSI, and What Does it Indicate?
The Lucky Block Relative Strength Index indicator in the past 14 days is 36.36. The RSI is important for determining or indicating an asset's price direction. LBlock's 14-day 36.6 RSI indicates a neutral position. The RSI indicator ranges from 0 to 100. The RSI levels are 30 and 70. An RSI under 30 shows that an asset is currently undervalued, and if the level is more than 70, then the asset is currentl
Your money is at risk.
Lucky Block Price Prediction Indicators
Moving averages, RSI, and Fibonacci retracement are amongst the most popular indicators for the LBLOCK token. A moving average calculates the average closing price of the token over a period. A 10-Day moving average gives you the average closing price of the token in 10 days. Other than the simple moving averages, the exponential moving average puts greater weight on the most recent data points. A 50-Day EMA will value the 15th-day data point over the 49th-day data point. It's also called the exponentially weighted moving average.
The 50-day, 100-day, and 200-day moving averages can give critical indications of the direction of the LBLOCK token. While the 50-day SMA is short-term, the 100-day is long-term.
What Will Affect the Price of Lucky Block in 2023?
Many factors will determine the price of the LBLOCK token in 2023. Technical indicators only tell what may be but may not tell why. Price movements are often determined by demand and supply. The greater the demand (when supply remains the same), the greater the price. If supply increases and demand remains the same, the price of the LBLock token will drop. Demand and supply, however, are determined by many factors, including fundamental events like block reward halvings, new protocol updates, hard forks, adoption by companies, crypto hacks, and other events. Crypto whales also affect the price of LBLock and other tokens. Crypto whales are people or institutions that buy and sell assets in large numbers, so much so that their decision to buy or sell will almost always result in significant price changes.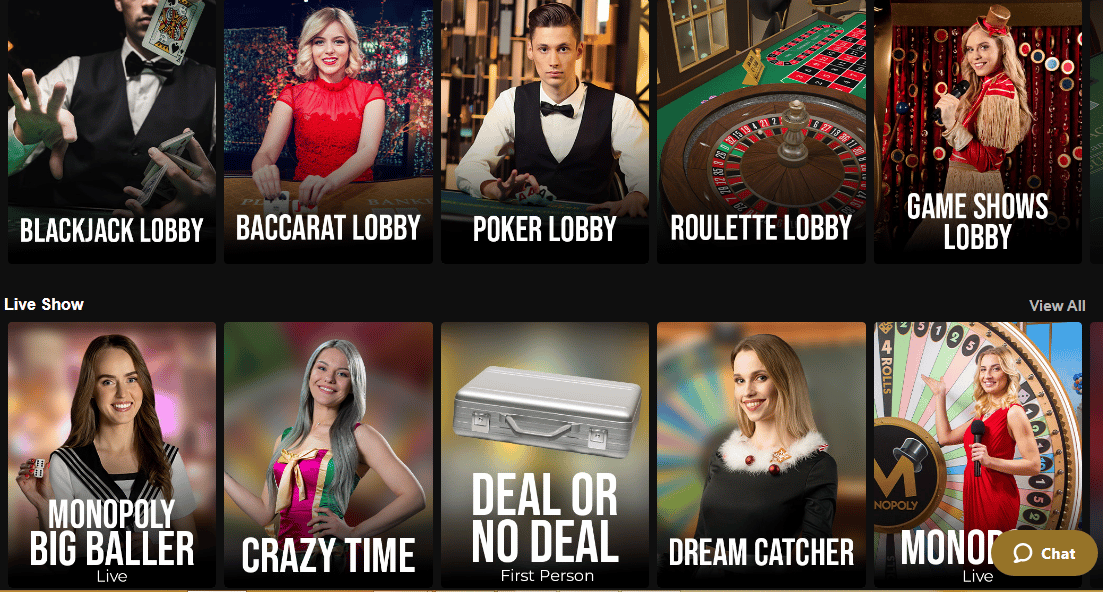 You should also determine if a market is bullish or bearish, as these indicators signify an over-buy or oversell and create opportunities for you to enter or exit the market.
More importantly, in 2023, you should be careful of your investment decisions. Again, cryptocurrencies are volatile and are easily subject to market manipulation by crypto whales. Always monitor social chatters to remain on top of possible events that can crash your assets.
Your money is at risk.
Lucky Block Price Prediction 2025
We expect the LuckyBlock token to be between $0.006671 and $0.00912 in 2025. Price changes are favorable in the long-term based on technical indicators and price patterns of tokens the LBLOCK token is related to. We also expect growth based on the expansion of web 3, the internet, and the adoption of tokenized and blockchain-based gaming, especially in the lottery industry. LBLock has an extremely easy entry. You can purchase the token, enter the game, or deposit funds through your credit card. Most web 3 apps suffer from over-complicating what should be simple practices, and the LBLOCK community does the exact opposite.
Your money is at risk.
Lucky Block Price Prediction 2030
We expect the LBLock price in 2030 to be between $0.00788 and $0.0342 – the best-case scenario. The prediction indicates a BUY for the long term.
This is due to the rising popularity of online crypto gaming/gambling. As demand increases, LuckyBlock will stand out from competitors due to the high number of games offered and the ability to start with as little as $1. If the trend continues, we expect the price of LBLOCK to go up by 2030. However, for positive price movement the online crypto gambling industry will need to steer clear of regulatory issues.
Your money is at risk.
Lucky Block Price Prediction Summary
The Lucky Block token chart indicates that 2023 might not be a good time to buy the token. Prices may drop; however, for investors looking to lock in funds for the next three to seven years, the LBLock token might just be the perfect instrument. Like many other tokens, LBLock is also suffering from price corrections and the residual aftertaste of the 2022 crypto winter; however, with innovations, proper regulations, and adoption, the token should grow through 2025 and may become a long-term winner.
Note: Analysis here does not substitute for legal and proper investment advice. If you want to invest in any token, you should consult professionals or conduct thorough fundamental and technical analysis. You may lose your money. 
Your money is at risk.
Lucky Block (LBLOCK)- A Closer Look
What is LuckyBlock (LBLOCK)?
LuckyBlock is a newly-launched casino and sportsbook with over 2700 games in its library. The blockchain-based casino offers wonderful bonuses, and had a market capitalization of almost a billion dollars in 2022. The casino was finally launched in November 2022, becoming a dominant web 3 betting site and a competitive betting site for those who love web 2 interfaces.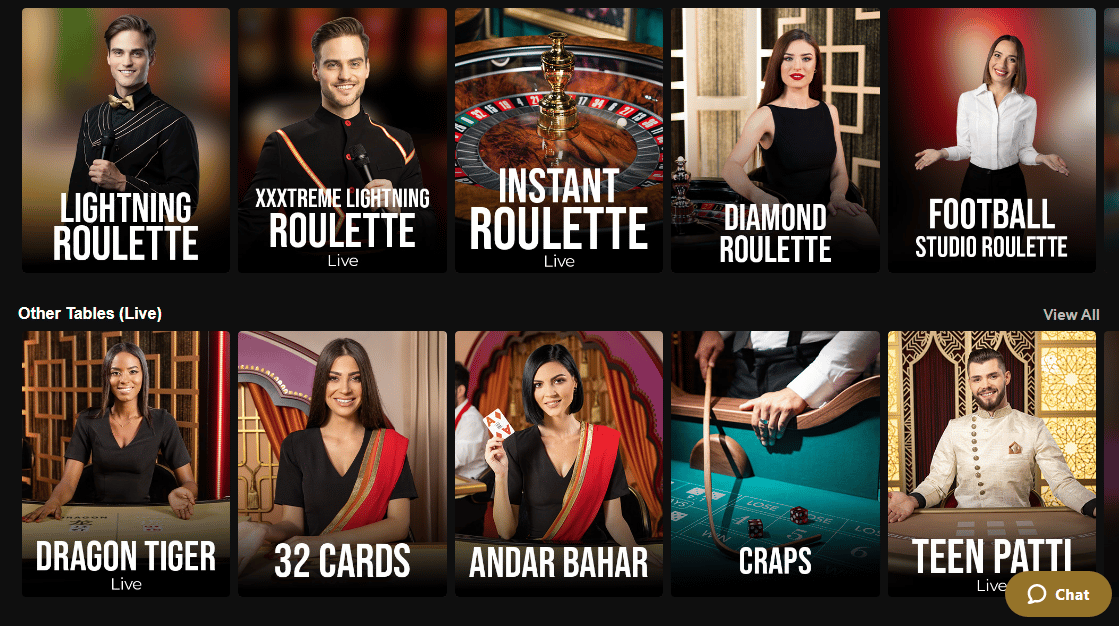 LuckyBlock disavowed the complicated processes of signing up for most web 3 applications. Unlike other web 3 games, where you must sign up and deposit with a crypto wallet, you can enter the LuckyBlock ecosystem and play their games in less than a minute. You can also deposit fiat currencies and cryptocurrencies. Lucky Block remains the haven for betters, gamblers, and crypto enthusiasts.
Lucky Block Welcome Bonus
LuckyBlock offers 15% cashback on every loss for the first seven days. This means that if you deposit, bet, and lose, you earn 15% of the amount you lose and can use the cashback to bet. Once you sign up on the Lucky Block portal, your welcome bonus days begin to count. Other than the Welcome Bonus, high rollers can also enjoy reloaded bonuses.
Getting Started on LuckyBlock
To join the Lucky Block ecosystem, visit the website and sign up. Provide a valid email address, username, and password. You do not need a KYC to partake in the Lucky Block games. If you are in a location where the Lucky Block casino is banned, you can always use a VPN to access its services. Users from the United Kingdom, United States, and Australia are not allowed to gamble on the Lucky Block portal.
Your money is at risk.
Cryptocurrency Support
Lucky Block supports 9 cryptocurrencies, including Bitcoin, Ethereum, Dogecoin, XRP, Tron, Cardano, Litecoin, Bitcoin Cash, and BNB. Players can also withdraw and deposit funds in fiat currencies. Lucky Block does not charge fees on deposits and withdrawals, and payment processing is rapid (less than 5 minutes). There isn't a limit to the number of times players can withdraw and deposit funds.
You must deposit just $1 or the crypto equivalent to bet on Lucky Block. For fiat transfers, you can do wire transfer, bank transfers, Apple/Google Pay, and credit/debit card deposits. Crypto deposits are usually instant, but some deposits, like bank transfers and wire transfers, may take up to 2 days to reflect on your balance.
Sportsbook
Lucky Block also offers an extensive array of sportsbooks, including thousands of in-play and pre-game markets on over 35 sports on Esports. You can always place your bets from major leagues like the NBA and NFL to smaller domestic leagues. Odds are offered by trusted providers like BetGenius, Oddin, and Betradar, and players can also enjoy live streams.
Lucky Block Lottery
LuckyBlock's crypto lottery system leverages blockchain protocols on the Binance Smart Chain to enhance transparent and efficient gaming. The platform intends to become a global ecosystem for all lottery participants, by allowing a higher chance of winning. LuckyBlock wishes to purpose itself as the only lottery company that is built to allow players to win. Unlike traditional companies where winnings, stakes, and pool information are often hidden, LuckyBlock operates a tell-all and transparent system. Any player can track the inflow and outflow of capital and easily determine how funds move.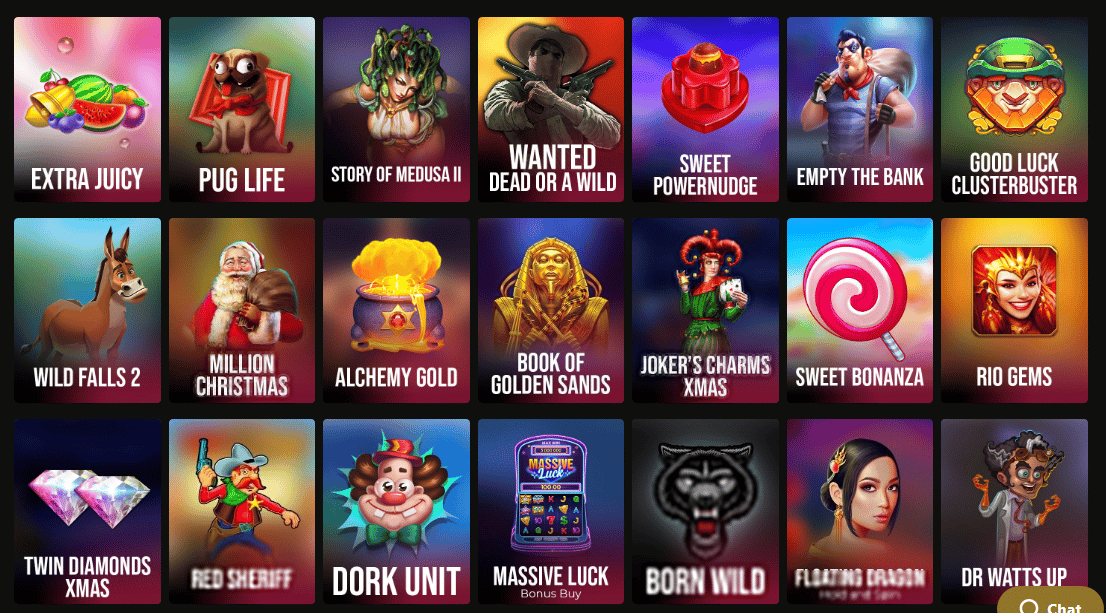 The system is transparent and distributed in an interactive ledger. The ledger, albeit public, is created on Blockchain protocols that prevent hacking and also allow quicker rewards. The LBLOCK is Lucky Block's native token, and is listed on LBANK, a CEX – Centralized Exchange. The LBLOCK token does not incur trading fees when you purchase them for lottery purposes. The ecosystem has also minted a thousand gold LBLOCK coins for the high-ranking Gold Membership Club.
Your money is at risk.
Lucky Block Casino
LuckyBlock has over 2700 games in its library, provided by reputable companies like Hacksaw Gaming, Play'n Go, Net Ent, Microgaming, Thunderkick, Booongo, One Touch, Booming Games, and Alchemy Gaming.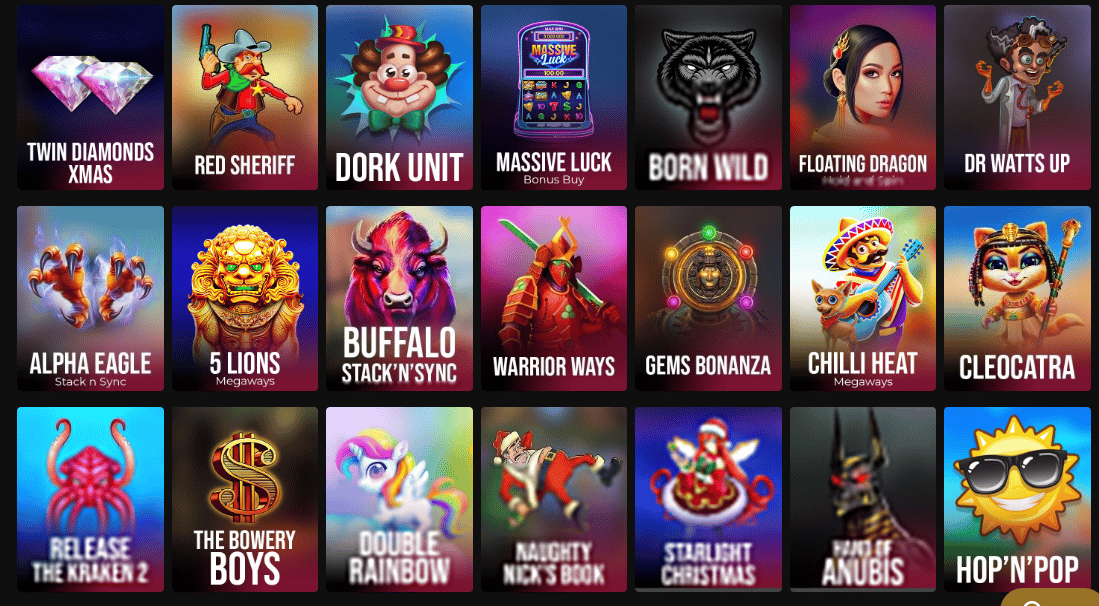 Games they offer include Instant Roulette, Baccarat, Lightning Roulette, Teen Patti, Andar Bahar, 32 Cards, Dragon Tiger, Craps, and more. You also have tens of Live Crypto Casino games like BlackJack Lobby, Baccarat Lobby, Roulette Lobby, Game Shows Lobby, Deal or No Deal, Infinite BlackJack, BlackJack 2 VIP, VIP fortune Baccarat, Monopoly Big Baller and more. There are endless slots and table games available for players.
LBLOCK tokenomics
LuckyBlock issues two tokens, the V1 and the V2 token. The V2 token is recent, and users do not incur fees when buying or selling it. The V1 is the ecosystem's native token for payouts and gaming pool rewards. The V1 token isn't susceptible to blockchain fluctuations, so you get what you buy at all times, and users will not incur in-game fees for using the V1 token for in-game tickets.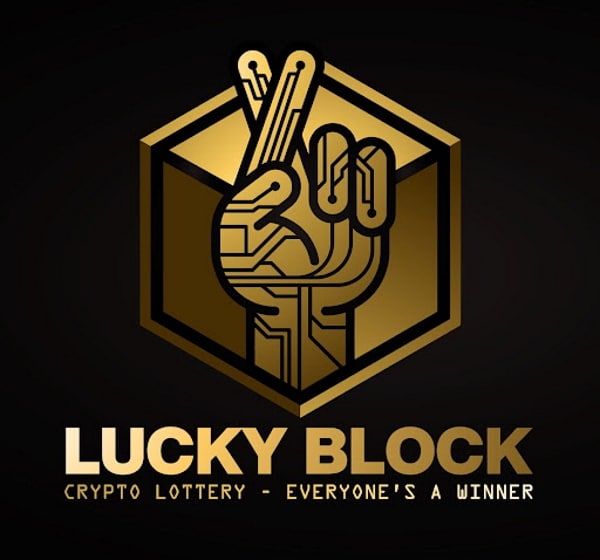 A hundred billion V1 token are in circulation, and the LuckyBlock team claim that the token is deflationary – no more tokens will be produced.
The V2 token is an ERC-20 token available on centralized exchanges like LBANK. The token is strictly for trading, and users do not incur any form of taxation when they purchase or sell them. Early holders of the V1 token can also convert their tokens to V2.
Your money is at risk.
LBLOCK V1 vs LBLOCK V2
The LBLOCK V2's price will offer early investors almost a 6000% ROI from the sudden price surge after the team announced a second ETH-based version of the LBLOCK V1 token. The price surge has caught the attention of many investors looking to lock their LBLOCK V1 and exchange for the LBLOCK V2 tokens. With a market capitalization of around $500 million and a steady stream of daily transactions, the crypto-based lottery system should explode throughout 2023.
The LBLOCK V1 is the first released token of the LuckyBlock ecosystem. The token is based on the Binance Smart Chain, BSC, but requires a hefty 12% transaction fee, making it difficult to be listed on centralized exchanges. Investors had to pay a 12% tax, whether buying or selling. The project released the second version of the LBLOCK token, eliminating transaction fees and allowing listings on centralized exchanges, LBank and MEXC. When the token was listed on the MEXC and LBank exchanges, its price surged 200% and also surged further after the project announced listing on the Gate.io exchange.
Lucky Block's Bridge
The LuckyBlock bridge went live on October 3, 2022, finally allowing early investors to exchange the V1 for the V2. The V2 investors do not need to worry about trading fees and commissions. The BEP-ETH bridge, even though it had regulated from a 200% surge to a 61.8% Fibonacci retracement, resulted in another price surge.
With the bridge, users can lock the V1 token from one chain and release them swiftly on another chain.
The consequence of the bridge
Price surges have become commonplace with the LuckyBlock token, and early investors can cash in on the price surge, but such surges are not permanent. Like the Fibonacci retracement that calmed the 200% surge, investors should expect another or maybe a price correction. This is usually because many early investors will decide to sell a portion of their V2 tokens (that is, V2 tokens created from the V1 switch). With increased supply over a few days or weeks, prices will eventually drop to balance the supply curve.
Your money is at risk.
LBLOCK V1 Holders Must Exchange Assets via Bridge
Holders of the V1 tokens must exchange them for the V2 tokens via the bridge. Some investors did not transfer their tokens onto LBANK when the V2 token was released. They chose to hodl the LBLOCK token within the Lucky Block's web component; however. Lucky Block's BEP-ETH launch allowed all investors to immediately correct their mistakes and transfer the assets. For every V1 token a user owns, he can exchange it and receive 0.88 V2 tokens, and there is a 12% swap fee for swapping V1 for V2 tokens. Lastly, LBLOCK V1 tokens can be bought on Pancakesap, while LBLOCK V2 is live on Gate.io, LBANK, Uniswap, and MEXC.
Your money is at risk.
Lucky Block Use Cases
Below are the use cases for the LBLOCK token:
The token is a payment fee in the LuckyBlock ecosystem.
LBLOCK is a loyalty fund for NFT and game creators.
LBLOCK can be used to participate in the lottery and casino games.
The LBLOCK token is used to manage the lottery pool.
LBLOCK is used as a payment fee for transactions in the ecosystem.
Your money is at risk.
Who is the team behind Lucky Block?
LuckyBlock began its operations in 2021 when a group of people decided to create a lottery system where draws would be much faster and swifter payouts. The team includes CEO, Scott Ryder, CPO, James Bason, CTO, James Thatcher, and Nelson Campelo as the CMO.
Lucky Block (LBLOCK) Price History
The LBLOCK token began from its presale stage and is now traded in the open market. Prices have fluctuated, rising and falling between $0.00011 and $0.00018. Technical indicators suggest that the LBLOCK token will increase by almost 50% in February from January 27; however, price swings may occur regularly throughout 2023.
Your money is at risk.
Will LuckyBlock (LBLOCK) Ever Reach $1?
The question really is, 'When will LuckyBlock reach $1?' The LBLOCK token has an 8-year growth trajectory and might reach $1 before 2030. While technical indicator data are insufficient to make such price projection, fundamental analysis suggest that Web 3 can still be a big winner in the next decade. AI, web 3, and social media are three booming industries. Of course, social media remains one of the biggest tech spaces globally, but web 3 is growing into a component that will determine a large part of our lives just as social media and the internet does.
What Is The Current Price of Lucky Block (LBLOCK)?
The current price of the LBlock token is $0.0001327.
Is Lucky Block A Good Investment in 2023?
For short-term trading, the LBlock token might not be a good investment. Most technical indicators signal a bearish market. Market sentiments are not positive at the moment, and we expect more investors to try and dump their assets. On the other hand, this might be an excellent idea for investors looking to invest in the LBlock token for the long term. The LBLOCK token is set to increase by more than 7,000%. If this is true, then we are looking at a supernormal ROI.
If investors decide to put money in the token, below are a few steps to guide their investment strategies:
Do not invest more than you are willing to lose: Most token investments are speculative, and events can lead to a dramatic rise and fall. You must only invest an amount you are willing to lose. While FOMO, fear, and greed are real, investors should be objective enough to understand when to get in and out.
Monitor social metrics: Social metrics tell us important information about an asset. Follow the LBLock token handles closely and monitor news surrounding your token. Add the Lucky Block token to your watchlist, and be the first person to get notified when there are changes in perception for the token. Always remember that updates and protocol changes can greatly influence the token's perception- this will influence the demand and supply of the token.
Know when to get out: The smartest investors know when they have made great money on a token. It's important to know when the indicators are signalling SELL. If that happens in a period you have made good money on your investment, you can SELL before the price of the token collapses. The trick is to know when to get out of the market.
Learn how to read technical indicators: Technical indicators can be complex; however, every serious traders must be able to grasp the fundamental meanings of every indicator. Learn how to calculate or find RSI, Fibonacci retracement, moving averages, and other indicators. Most charts provide tons of indicators that you can use to pre-determine the price movements of assets.
How To Buy LBLOCK 
You can buy LBLock tokens with a crypto wallet through Pancake swap.
Buy BNB from Bitstamp
Sign up to Bitstamp
Visit the Bitstamp website and sign up. On the signup page, provide your email address, phone number, and password. Once you sign-up, visit your profile page and complete your profile. Add your full name, address, and picture.

Deposit funds
Minimum deposits depend on your country. Generally, the minimum deposit is $10 but this can change.
Buy BNB
On your Assets page, search for BNB and purchase the number of tokens you want. Bitstamp automatically converts your BNB token to the dollar value you need to purchase the token.
Transfer BNB into crypto wallet
Transfer your BNB asset to any wallet of your choice.
Go to your wallet, and copy your BNB wallet address.
Go to the transfer page on your Bitstamp account and paste the address (ensure that you copy the right address. If you send cryptocurrencies to the wrong address, your crypto will be lost forever).
Connect wallet to PancakeSwap and Swap BNB for LBLOCK 
Visit the PancakeSwap website and search for LBLOCK. Click Swap to swap your LBLOCK token with the BNB in your wallet.
Your money is at risk.
Lucky Block Price Prediction 2022- Conclusion
The LuckyBlock token, on most technical indicators, signals BUY. The token, which almost reached a market capitalization of $1 billion in 2022, remains a popular gambling website with more than 2700 games. The token is expected to rise over the next few years, even more so if external conditions like web 3 and Facebook growth remain positive. LuckyBlock might not be the right token for short-term investments, but it is the right token for long-term investments.

Your money is at risk.
FAQs
What will Lucky Block be worth in 2025?
Is Lucky Block a good investment for long-term investors?
What is the future of Lucky Block?
When will Lukcy Block go up?
What is the best time to Buy Lucky Block?