Why Trust Us?
Disclosure
Everything you read on our site is provided by expert writers who have many years of experience in the financial markets and have written for other top financial publications. Every piece of information here is fact-checked. We sometimes use affiliate links in our content, when clicking on those we might receive a commission – at no extra cost to you. By using this website you agree to our terms and conditions and privacy policy.
Stockapps.com is a leading online publication aimed at beginner traders and investors. Our mission is to provide you with all the information you need to find the trading app that best suits your preferences, whatever they may be. We're committed to providing the most relevant, accurate, reliable and up-to-date reviews, educational guides and news.
You can certainly trust us – here's why.
We work with expert writers
All the content on our site is written by expert writers who are among the best in the trading and investment space. We only work with contributors who have both practical experience of trading and investing, and experience of analyzing and wirting about the financial markets. All of our contributors are prolific writers who are featured on many other leading finance websites.
Take a look at our Authors and About Us pages to learn more about our team of writers and where else their work has featured.
We're trusted by leading online publications
We've been cited and referenced by many different leading online publications, such as Yahoo, Yahoo Finance, MSN, Bitcoin.com, Cornell University, Variety, Finance Magnates, Market Screener, Business Matters, Small Business Trends, and many more.
So you don't need to take just our word for it – the fact that we're trusted by so many high profile pubications shows that our content is highly accurate, up-to-date and trustworthy.
Media Contact: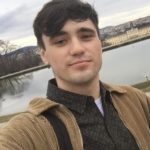 Alan Draper, Senior Content Editor
Email: [email protected]
Disclaimer: To keep the site running and the content published herein free, we may from time to time receive compensation from different companies for the placement of their products and services on our website. We may also receive compensation when you click on advertisement links posted on our website. This relationship is however purely financial and none of the advertisers have control over what we publish.