Best Free Stock Apps 2023 – Pros & Cons
Disclosure
Everything you read on our site is provided by expert writers who have many years of experience in the financial markets and have written for other top financial publications. Every piece of information here is fact-checked. We sometimes use affiliate links in our content, when clicking on those we might receive a commission – at no extra cost to you. By using this website you agree to our terms and conditions and privacy policy.
2022 is a great year for anyone who is interested in trading stocks. Most major brokerage firms have eliminated commissions on stock trades, and the process of buying and selling stocks has been streamlined.
The reason for this is that some excellent commission-free stock trading apps are available that allow you to do much more than just trade stocks. Here, we will look at some of the best free stock trading apps from some of the best stock brokers, as well as some factors to consider when deciding the best choice for you.
Your Capital Is At Risk.
Best Free Stock Apps – List
If you're just looking for a quick summary, check out the list below for a quick look at the best investment apps.
Robinhood – 0% Fee Investment App for US Residents
TD Ameritrade – Top-Rated Stock Trading Platform for Seasoned Investors
IG – Best Investment App for UK Residents (10,000+ Stocks)
Alvexo – Specialized Free App For Trading
Best Free Stock Apps 2023 – Reviewed
Are you looking for low-fee stocks to buy? Unfortunately, finding the right stock trading platform for your needs can be difficult.
It is not only important to keep in mind that dozens of platforms offer financial services to US clients, but you should also cross-check a wide range of factors.
The platform should describe the markets it supports, what fees it charges, and how much you must invest to meet the minimum investment requirements. Read our reviews of the top ten trading platforms of 2023 to speed up the decision-making process.
1. Robinhood – 0% Fee Investment App for US Residents
The US market has been taken over by the investment app Robinhood. Since its launch in 2013, the application has amassed over 10 million users. Most of its clients are retail investors, which means they do not come from a trading background.
The reason is that Robinhood's end-to-end investing process is suitable for all experience levels. You can easily open an account and deposit funds through the app, then choose which stocks to invest in. In addition to offering a user-friendly experience, Robinhood's rapid success can also be attributed to its fee structure. The app allows you to invest in stocks without paying commissions.
In addition, Robinhood offers access to over 5,000 stocks and ETFs in total. Apart from 250-ish international shares, most of these assets are listed in the United States. You can, however, invest in an ETF that focuses on non-US markets to access additional foreign stocks. You can also invest in cryptocurrencies like Bitcoin and Ethereum through the Robinhood app and a full range of options.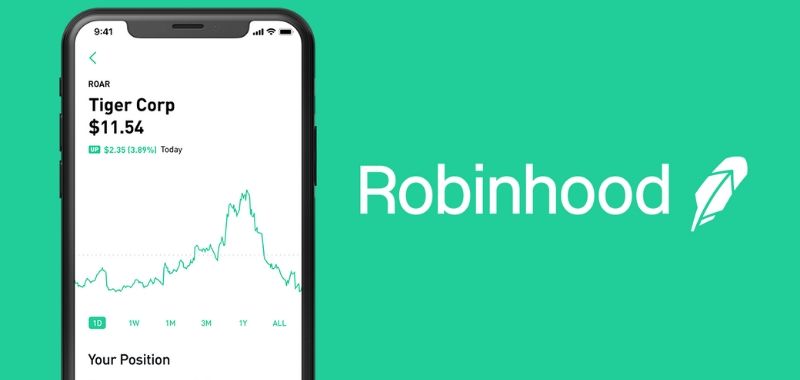 Robinhood offers fractional ownership of stocks. In other words, you can purchase a 'part-share' instead of a full stock. The result is that you can invest in companies whose stock price is highly inflated. For example, instead of investing $3,400 into a full share of Amazon, the Robinhood app allows you to invest from $1! In addition, Robinhood does not require a minimum deposit when getting started.
Unfortunately, you won't be able to fund your account with a debit/credit card or e-wallet. Instead, Robinhood accepts only bank transfers from US banks. Additionally, if you are not on the paid Gold Account, only the first $1,000 of your deposit will be credited instantly. After that, it may take a few days. Nevertheless, Robinhood has a 4.8/5 rating on the Apple Store and a 4.3/5 rating on Google Play. These impressive ratings come from almost 2 million independent reviews.
Still not convinced about Robinhood's investment app? To learn more about what Robinhood has to offer, read our comprehensive Robinhood app review.
Pros
An excellent option for first-time investors
There are no commissions on stocks, options, ETFs, or cryptocurrencies listed on US exchanges
Cons
Offers only international shares via ADRs
Instant deposits are limited to $1,000 on standard accounts
There are no passive investment tools
Only accepts bank transfers from US banks
Your capital is at risk.
2. TD Ameritrade – Top-Rated Stock Trading Platform for Seasoned Investors
If you are an experienced investor looking for high-level tools and features, TD Ameritrade might be the best tracking app on the market.
Both iOS and Android devices can be used with the latter. With the TD Ameritrade app, you can access thousands of stocks, ETFs, and options markets. Markets listed in the US can be accessed with no commission. Additionally, international exchanges can be accessed at a premium.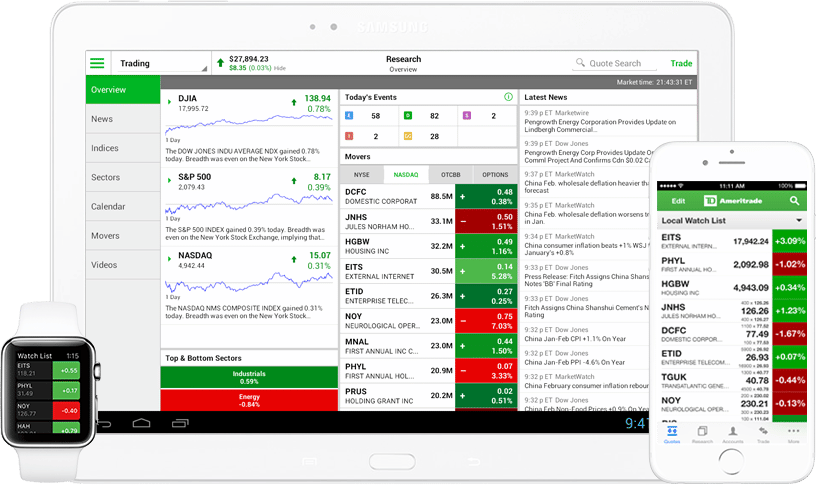 TD Ameritrade, like Ally Invest and E*TRADE, does not support fractional trading – which means you must purchase stock in full increments. However, we enjoy the TD Ameritrade app for its in-depth market insights, third-party analyst reports, and access to key financial news.
Additionally, experienced traders will appreciate the availability of technical indicators, charting tools, and price quotes in real-time. Additionally, TD Ameritrade's app allows you to create watchlists and receive notifications directly on your smartphone. Furthermore, TD Ameritrade's app comes with educational tools, even though it's meant for seasoned traders.
Pros
A highly advanced thinkorswim trading suite
Invest with a top-rated broker
Cons
There are no fractional shares
Online access to US-listed stocks without commissions
It's too advanced for beginners
Your capital is at risk.
3. IG – Best Investment App for UK Residents (10,000+ Stocks)
Since the 1970s, IG has been a highly established UK investment app. Several tier-one licenses are held by its parent company, which is listed on the London Stock Exchange. However, due to its strong regulatory standing and reputation as a trusted UK brand, IG stands out from the crowd.
In our list of stock apps, IG is the only one that does not offer commission-free investing. Rather, you will need to pay an entry-level fee of £8 per trade. The fee must be paid both when you buy and sell your shares. However, if you place three trades per month, this can be reduced to £3. In particular, IG cuts even though it charges a fee for every trade you place due to its large stock library. It has over 10,000 stocks. Naturally, this covers many companies from the UK and abroad.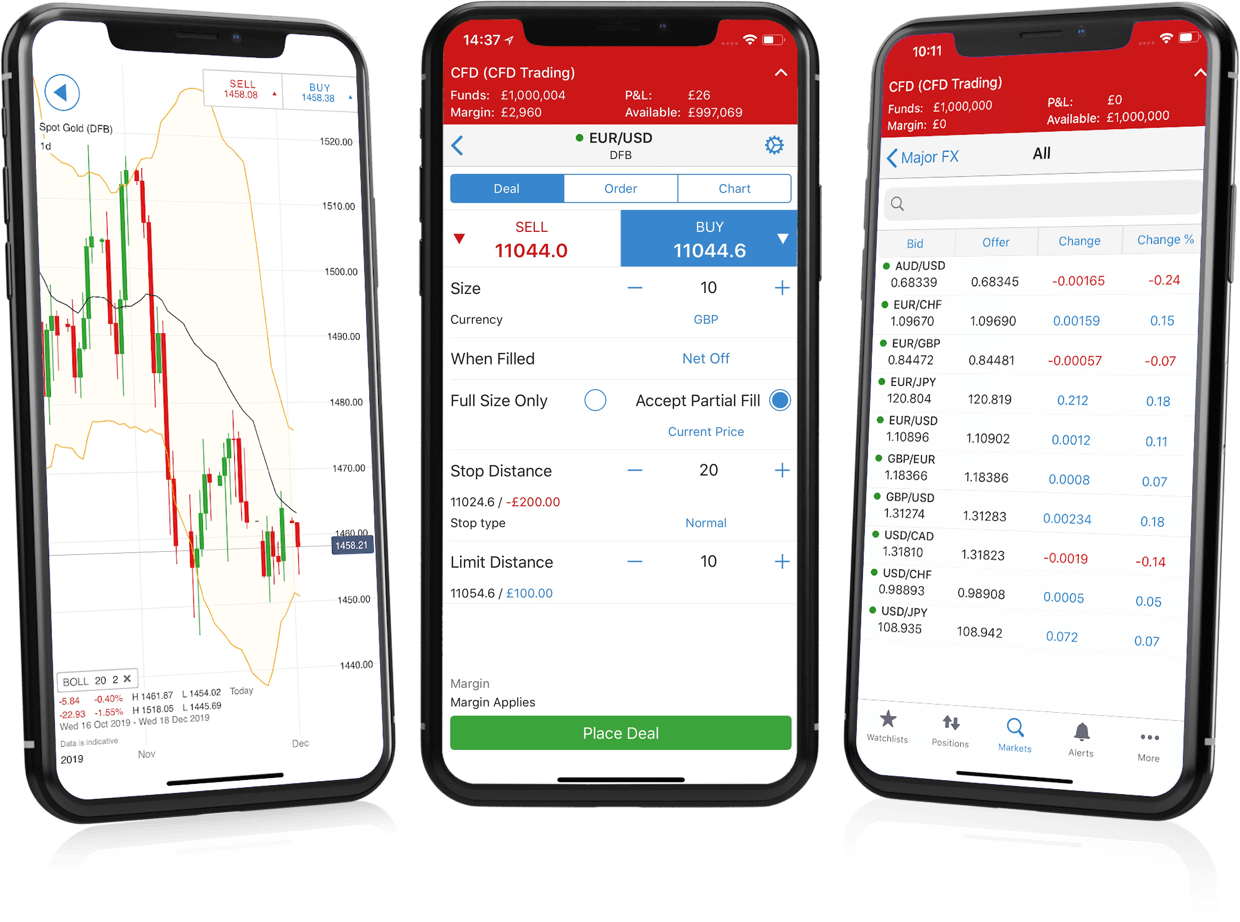 Using IG's app, you can build a highly diverse portfolio of shares. This application is compatible with both Android and iOS devices. Compared to the other providers on our list, this app is geared more toward experienced investors. However, due to its abundance of features, it allows you to make bespoke investment decisions.
In addition to stocks, IG offers ETFs and investment trusts. IG offers more than 17,000 CFD markets if you are interested in short-term trading. Indexes, ETFs, commodities, bonds, and cryptocurrencies are covered here. For the app to work, a deposit of at least £250 is required, and fractional ownership isn't supported. In other words, you must own at least one share. Payments can be made using a debit or credit card and a bank transfer, but not through e-wallets.
Pros
Web trading platform of the highest quality
Excellent educational tools
Great options for depositing and withdrawing
Cons
Fees for forex and stock CFDs are high
Product portfolio limited
Customer service is slow
Your capital is at risk.
4. Alvexo – Specialized Free App For Trading
The Alvexo trading platform was established in 2014 and specialized in forex and CFD trading. Alvexo is one of the leading brokers with over 650,000 registrations, which is quite an accomplishment compared to other brokers. Trading CFDs on Alvexo is possible across more than 450 tradable assets in five categories. It is important to mention that the technology used by this CFD broker plays an important role in the trading environment.
Alvexo's online trading does not offer social trading or copy trading features. However, the firm has a strong research department with various educational materials, hosts annual conferences, and offers MetaTrader 4 and its proprietary WebTrade platform. Another feature of Alvexo is its education, which aims at achieving long-term customer satisfaction through forex and CFD trading.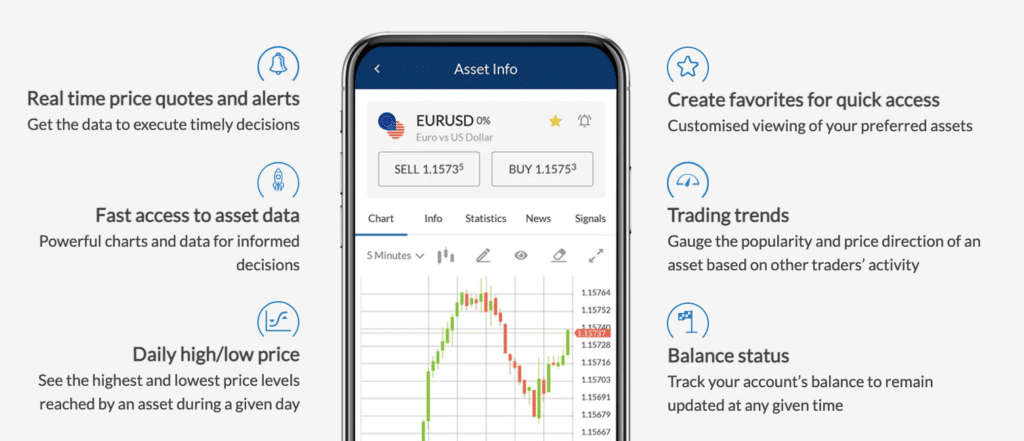 Alvexo provides A-Z trading experience across 450 assets such as forex, stocks, indices, commodities, and cryptocurrencies. Alvexo is primarily concerned with securing client funds by adhering to industry standards.
Alvexo's cutting-edge technology offers its users faster access to global financial markets via its popular trading platforms and mobile app. Each version offers the same advanced analytical tools with complete functionality.
Besides providing a comprehensive variety of daily free signals, market signals, webinars, analysis, market news, and e-books, Alvexo services also allow traders to make informed and intelligent decisions in the global financial markets.
Pros
There is a wide range of educational materials for beginners and advanced traders.
Markets and instruments of a wide range.
Spreads that are competitive and tiered account options.
Cyprus CySEC and the Seychelles FSA regulate.
The advantages of trading signals, trading strategies, and daily market analysis.
Cons
Don't provide an expert advisor.
There is no MT5 trading platform available.
Minimum deposit requirements are high.
There is no charting package.
Your capital is at risk.
How To Choose The Best Free Stock App For You?
Even though we have discussed some of the best investment apps in the sections above, you must remember that hundreds of stock investment apps can choose from. Consequently, you might decide to use an investment app not mentioned on this page at some point. Also, you might want to do some additional research on our selected providers before committing.
We have listed some of the most important factors to look out for when choosing the right investment app for you below.
Your capital is at risk.
Regulation
When looking for the best stock trading platform, you should first check the provider's regulatory standing.
You don't need to worry if you choose one of the platforms on this page since they are all approved to offer brokerage services in the U.S.
If you come across a free stock platform that didn't make our list, please check whether it is licensed by an agency such as the SEC.
Assets Available
Before you get started, you'll need to check if the platform supports specific stocks or exchanges.
Based on our reviews, Interactive Brokers, Schwab, and Fidelity not only offer access to thousands of US stocks but also to a variety of international exchanges.
Then you will have a better chance of diversifying across a wide range of markets.
Platform Fees
Nowadays, the fees for buying and selling stocks are a fraction of what they used to be. Our five selected investment apps allow you to purchase stocks without paying a commission.
The only exception is IG, which charges a flat fee per purchase. You will be charged a fee when you buy and sell the stocks you choose. Even though this isn't ideal, IG made our list because its stock library exceeds 10,000+ equities.
When selecting an investment app, you should also be aware of the following fees:
Spreads: The difference between an asset's buy and sell price. The greater the spread, the more fees you pay indirectly. As a result, you must make gains equal to at least the spread to break even.
Maintenance Fees: Maintenance fees are charged by even the best stock investment apps. This is a recurring fee that you must pay each month to use the app.
Transaction Fees:  Every time you deposit or withdraw funds, you are charged a fee. You can transact for free with some investment apps but not with others. Check this before opening an account.
Currency Conversion: Some investment apps charge a conversion fee when accessing international marketplaces.
Inactivity Fees: When you remain active with an investment app for a certain period, you may be charged an inactivity fee. Even if you haven't used your stocks for months, you won't have to pay this fee if you hold stocks in your account.
In searching for the best investment apps, you need to be aware of any fees, which is why the research process can be long.
Your capital is at risk.
User Experience
After you have spent the necessary time assessing fees, you must move on to the application. First, you need to find out if the investment app is user-friendly.
It is especially important if you invest for the first time since you don't want to be overwhelmed by advanced features and tools. Therefore, an investment app that offers a live demo account is particularly valuable. Ultimately, you will have the opportunity to test the app without risking your own money.
Tools and Features
If you are looking for the best stock trading platform for beginners, consider whether the provider offers any tools or features that can help you make better investment decisions.
Education, Research & Analysis
You should choose an app with in-house educational materials if you are a novice looking to take a slow and steady investment approach. These might include investment guides and explainers, as well as videos.
If your choice of investment app includes fundamental research tools, that's a major plus. You can avoid using a third-party research provider if you have access to real-time news, earnings reports, and market insights.
Payment Methods
In all other cases discussed today, we will only be able to accept traditional payment methods like ACH, bank wires, and checks.
Customer Service
A good stock trading platform should offer great customer service, including email and live chat support around the clock. Some platforms also offer telephone support.
How to Get Started With a Free Stock App
We will now walk you through the process of getting started after learning what to look for when choosing a provider of investment apps. Here are the steps necessary to register, deposit, and then invest in stocks based on a popular investment app.
Step 1: Install the App
You can start the process by visiting the website and downloading the app. You will be redirected to the respective Google Play Store or Apple Store once you select your operating system (Android or iOS).
Step 2: Open a trading account
Click the 'Create Account' button after the app has been installed.
Following that, you will be asked for some personal information, including:
Full Name
Country of Residence
Home Address
Date of Birth
National Tax Number
Contact Details
Username and Password
Verifying your identity is required on regulated platforms. Therefore, you'll need to upload a copy of your government-issued ID and proof of address. Then, using your mobile phone camera, you can take a picture of the documents and upload them straight to the app.
Step 3: Fund Your Account
Now you must make a deposit. You can pay with a debit/credit card, e-wallet, or bank transfer. The minimum deposit is $200, and there is a conversion fee of 0.5% for non-US payments. All deposit methods, except a bank wire, are instantly credited to your account, allowing you to start investing immediately.
Step 4: Trade or Buy Stocks
You will need to locate the company you wish to invest in after your investment app has been funded.
For our example, we want to invest in Apple, so we enter its name into the search box and click on the result that appears.
The final step in the process is to enter the investment amount.
Click the 'Open Trade' button to complete your stock app investment.
Best Free Stock Apps 2023 – Conclusion
Free stock apps 2023 allow you to invest in US-listed equities at 0% commission without purchasing an entire share.
FAQs
What is the best free stock app?
Is there a stock market app?
How to buy stocks on your phone?
What is the easiest stock trading app?