How To Buy Meme Kombat – Meme Coin Buying Guide 2023
Disclosure
Everything you read on our site is provided by expert writers who have many years of experience in the financial markets and have written for other top financial publications. Every piece of information here is fact-checked. We sometimes use affiliate links in our content, when clicking on those we might receive a commission – at no extra cost to you. By using this website you agree to our terms and conditions and privacy policy.
The Meme Kombat project is a new entrant in the crypto space. Many investors expect this cryptocurrency to rise in value due to its unique gaming concept. Among the cryptos with the highest potential, this year is Meme Kombat, which we'll show you how to purchase.
If you're wondering how to buy Meme Kombat and be part of this experience, read this article
How To Buy Meme Kombat – Simple Steps
The best way to learn how to buy MK in minutes is to follow this quick guide:
Step 1. Visit the official Meme Kombat website.
Step 2. Connect your Web3 wallet to the presale panel.
Step 3. To make the exchange, use Ethereum (ETH), Binance Coin (BNB), or Tether (USDT).
Step 4. At the end of the presale period, claim your MK.
Your Money is at Risk.
What Is Meme Kombat?
Currently, 50% of the total supply of $MK tokens is available for purchase during the presale, priced at $1 per token. There are 12 million $MK tokens, so 6 million are available during the ICO.
The goals are clear: Develop a community, raise the funds, and build visibility to fulfill the roadmap's objectives.
In their technical document, Meme Kombat describes itself as an entertainment industry blockchain project that pits memes against each other in battle arenas, similar to Mortal Kombat.
Meme Kombat intends to create an investment and gaming experience that is unique and incredibly appealing by leveraging blockchain technology and Ethereum's decentralization power.
The blockchain-based game Meme Kombat combines AI mechanics with community-based gaming. According to the whitepaper, it stands out as a promising and ambitious project due to its innovative battle dynamics, transparent internal economy, and focus on community engagement.
This initiative commits to providing a secure, transparent, and attractive app through the strategic alignment of various components, from technical architecture to marketing.
Meme Kombat will likely become well-known and respected due to its commitment to innovation, inclusivity, and continuous improvement as it becomes increasingly commonplace.
From the initiative, they explain that Meme Kombat is more than just a gaming app; it's an ecosystem where gamers and enthusiasts can interact and compete to create a next-level gaming experience.
What is the MK Token?
On their website, Meme Kombat explains how the MK token is the primary medium of exchange within the arena, allowing players, stakeholders, and enthusiasts to interact and participate.
Among its main features are:
Purchasing characters: In an automated battle game, these meme coins represent various meme coins whose outcomes are determined by the blockchain. AI technology brings these battles to life, creating an unpredictable and captivating gaming experience.
Betting on battle winners: Each day, token holders can earn additional token rewards by placing bets on each battle.
Staking with $MK: Those holding $MK tokens can also stake them for annual percentage yields (APY). Meme Kombat's participation mechanism rewards long-term commitment and support from participants.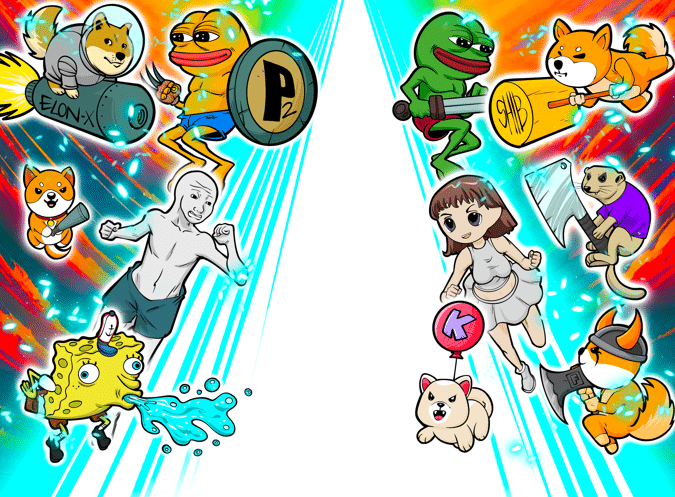 All these features make the $MK token one of the best crypto to buy this year. We'll discuss more advantages you can get by buying the token.
$MK Tokenomics
Meme Kombat's tokenomics once again demonstrate its creators' ambition and potential. Tokenomics of this cryptocurrency are notable for its limited supply compared to other memecoins. Only 12 million Meme Kombat tokens ($MK) will be produced.
The ongoing presale will consume 50% of this total supply. During this presale, Meme Kombat plans to sell 6 million tokens. This results in a maximum market capitalization of $10 million for $1.667 per token. $5 million is the minimum market capitalization set by the team.
Staking and betting rewards will account for 30% of the total supply. Up to 3.6 million $MK tokens have been reserved for token holders who stake or win meme combat bets.

There is a 10% reserve for liquidity on decentralized exchanges (DEXs). Decentralized exchanges will receive 1.2 million Meme Kombat tokens to ensure broad accessibility. As a result, certain large holders are prevented from manipulating prices.
There is a 10% allocation for community rewards. The developers of Meme Kombat know that a cryptocurrency's success often depends on its community. For this reason, 1.2 million tokens are reserved to reward positive contributions by community members.
Check our What is tokenomics? Guide to understand more about this important feature on crypto projects.
What is the Point of Meme Kombat?
Any investor must diversify their portfolio to achieve success, which is why most successful traders hold assets other than Bitcoin (BTC); many of them also hold assets such as SHIB, Ethereum (ETH), Avalanche (AVAX), and Solana (SOL), to name a few of the most popular assets.
It is, therefore, likely that Meme Kombat will at least be considered as part of these essential cryptocurrencies for successful traders to own.
According to their whitepaper, Meme Kombat is an "innovative blockchain project that combines the exciting world of memes with the competitive thrill of battlegrounds." To create a unique and engaging gaming experience, Meme Kombat uses cutting-edge technology and the Ethereum network's decentralized power."
The combination of memes, Play to Earn (P2E), and blockchain technology makes Meme Kombat more than just another meme coin based purely on speculations.
Aside from these features, Meme Kombat also integrates Artificial Intelligence (AI) into the battles of its game, a governance and utility token, and staking as a passive income method.
Meme Kombat, with all these aspects in mind, could be a possible memecoin queen if it achieves all the milestones on its roadmap.
Staking During and After the Presale
Every token purchase during the presale will be allocated to staking, resulting in passive rewards with a 112% interest rate.
Meme Kombat's staking page will display APY rewards as soon as they are available. As soon as the presale begins, the team anticipates this will happen within three to four weeks, but you will still be earning rewards.
The minimum lockup period now applies to claiming presale staking rewards for each wallet.
Staking After the Presale
Following the presale period, token holders can withdraw and restake tokens to claim rewards from staking during the ICO. The project's promoters claim that users will be prompted to restake their tokens during the claiming process, reflecting the balance purchased and any subsequent rewards earned during the presale.
It will also be possible for holders to withdraw tokens purchased during the presale without restating them. Consequently, APY rewards earned during the ICO will be forfeited, and the tokens will be returned to the pool for future rewards.
This staking feature makes $MK token of of the best meme coins you can buy this year.
Pros and Cons of Buying Meme Kombat in 2023
Consider these reasons for getting involved or abstaining if you still have doubts.
Pros
If you stake your $MK tokens, you may be able to generate a steady passive income.
You become a part of a lively community of meme enthusiasts when you purchase Meme Kombat.
An investment in a unique project with long-term potential.
Your money could potentially gain over 100x by investing in a new cryptocurrency.
Cons
There is no guarantee of long-term profits or gains when you purchase a cryptocurrency during the presale.
There has not been a complete implementation of all app features.
Your Money is at Risk.
Meme Kombat Roadmap
The high APY and substantial staking reward allocation make Meme Kombat a highly desirable staking token for 2023. A significant long-term potential of the project is further enhanced by the token utility of betting on battles and its appeal as a meme coin.
Here is a look at the planned roadmap for the project.
Presale Launch – September 2023 – For the app launch, 50% of the total supply of tokens will be sold.
App Launch – October/November 2023 – Battles, stakes, and other features will be available on Meme Kombat.
Season 1 of Meme Kombat – Immediate Post-Launch – Meme Kombat's first season will be released immediately after launch.
Season 2 of Meme Kombat – December 2023 – New gameplay, rewards, and opportunities will be featured in season 2 of Meme Kombat.
The whitepaper suggests that the project will continue to develop, including updating its app, gameplay, tokenomics, and more. When looking beyond 2023, new game modes and partnerships are also recommended. Certainly, the $MK token could be one of the best crypto presales this year.
How To Buy Meme Kombat in 2023 – Complete Guide
Let's look at how to buy Meme Kombat in a tutorial that will show you how to acquire one of the most attractive presale cryptocurrencies at the moment, but more quickly and efficiently:
Step 1: Buy ETH from eToro

If you are wondering where to buy Ethereum or BNB, you can do so on eToro. The crypto trading app offers seamless trading and low fees.  If you haven't already registered for eToro, you can do so via the website or mobile app. It is remarkably easy to register with eToro.
You can check our what is a crypto exchange? Guide to learn more about exchanges and take advantage of them.
ETH can be purchased using either the eToro app or the eToro account. Use the search box on the website to find Ethereum.
You can purchase ETH by selecting a payment method and entering the amount. Credit and debit cards are also accepted, as well as other altcoins.
Within minutes, ETH will appear in your eToro account.
Step 2: Visit the official Meme Kombat website
Start browsing the official Meme Kombat (MK) website in your preferred web browser. You can purchase using the direct links provided in the article.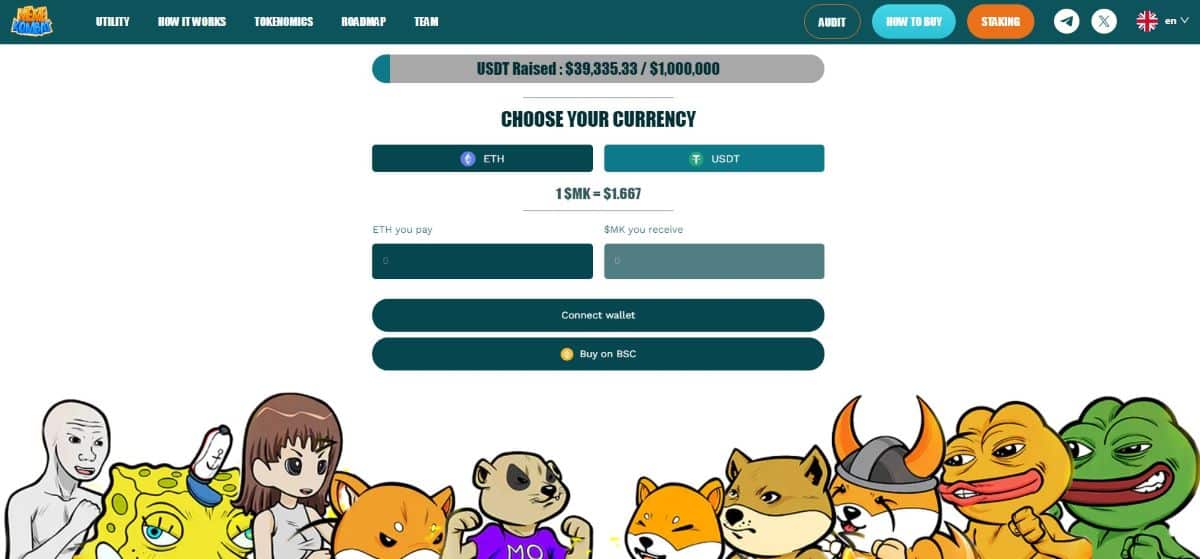 It is common for malicious imitations to appear in successful projects. You should only access the official ICO app.
Step 3: Connect Your Wallet
Look for the informational dialog box at the bottom of the Meme Kombat website. You should find information regarding the status of the ICO, the amount raised, the price of the token, and a button that indicates 'Connect Wallet.' Click on this button to connect your cryptocurrency wallet to the ICO.
Cryptocurrency wallets like MetaMask and Trust Wallet can be used if you don't already have one. Although many options are on the market, these providers are highly reliable.
If you're struggling with your wallet, check our how to set up a crypto wallet education guide.
Step 4: Purchase Meme Kombat
Upon setting up your wallet, make sure it contains ETH, BNB, or USDT so that you can exchange it for MK tokens. MK can only be purchased with these three cryptocurrencies.
You can use a reputable exchange app like eToro to acquire these cryptocurrencies quickly and easily.
To complete the purchase, choose 'Buy MK,' specify your desired quantity, and click 'Continue'.
Step 4: At the End of the Presale, Claim Your Tokens
To claim your MK tokens, you must wait until the presale phase concludes. As an alternative, you might consider staking them directly with the project.
A modest initial fundraising approach is appropriate for such a new initiative. The restriction on immediate withdrawal may prevent some investors with large quantities of MK from effectively controlling its price.
Meme Kombat Price Prediction
An AI gaming app can be accessed with Meme Kombat, a cryptocurrency with a native token. An advantage of a meme coin is that it is intended to retain its value over the long run. Aside from the wild fluctuation in price that this cryptocurrency is known for in the short-term, long-term trends are also likely to be bullish. As one of the three most valuable meme cryptocurrencies by market capitalization, Pepe is another relatively new coin. This cryptocurrency could succeed similarly if Meme Kombat's team manages the post-listing phase well.
Adapting to market demands is likely to require constant evolution of the key. NFTs, Metaverses, and play-to-earn games are all sought after by crypto enthusiasts. Blockchain developers are well-equipped to handle these developments. Meme Kombat's price will remain high in the long term with a larger community. The team has planned marketing campaigns, which is a good thing.
Overall, providing an exact price prediction for the $MK token over the long term is nearly impossible. The game has a bright future if NFTs, the Metaverse, and rewards are integrated into Meme Kombat.
Chelck our Meme Kombat price prediction to learn more about this exciting project.
How To Buy Meme Kombat in 2023 – Conclusion
If you decide to purchase Meme Kombat now, consider your objectives, risk tolerance, and current presale factors. Blockchain technology, memes, and gaming all make for an innovative concept.
However, buying MK carries significant risks as well as potential opportunities. Before investing in this project or any other cryptocurrency, you should make an informed and thorough decision, preferably with financial advice if needed.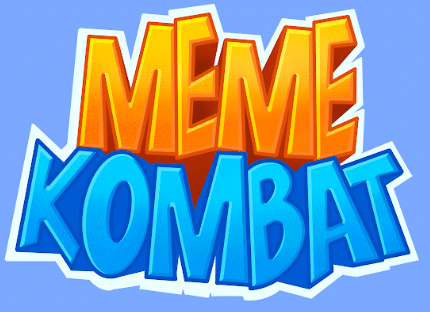 Your Money is at Risk.
FAQs
How much is the Meme Kombat presale?
How to Invest in Meme Kombat?
How much can I earn staking Meme Kombat?