Best AI Stock Trading App 2023 Reviewed – Pros & Cons
Disclosure
Everything you read on our site is provided by expert writers who have many years of experience in the financial markets and have written for other top financial publications. Every piece of information here is fact-checked. We sometimes use affiliate links in our content, when clicking on those we might receive a commission – at no extra cost to you. By using this website you agree to our terms and conditions and privacy policy.
AI is dominating the technology space, which has seen a spike in the demand for AI stocks. There is still time to invest in upcoming AI projects before it's too late and stocks in the AI space are expected to keep growing as innovation and development in AI continue. Keep reading to learn more about AI stock trading apps that you can use to invest in the latest AI stocks in 2023.
Best AI Stock Trading App 2023 – List
yPredict – The best AI stock trading app and AI trading marketplace
eToro – Beginner-friendly AI stock trading app that is regulated in the US
WeBull – Best AI stock app for experienced traders
IG – Popular AI stock trading app with over 12,000 Stocks
TD Ameritrade – Best AI trading app for beginners
Robinhood – Best commission-free AI stock trading & investing app
Interactive Brokers – AI trading app with a wide range of asset classes
Best AI Stock Trading Apps – Reviewed
In the following section, we take a look at some of the best AI stock trading apps to use in 2023. We have taken the time to review each app so that you can get a good idea of what each platform has to offer. However, we recommend conducting your own research before making a final decision.
1. yPredict – The best AI stock trading app and AI trading marketplace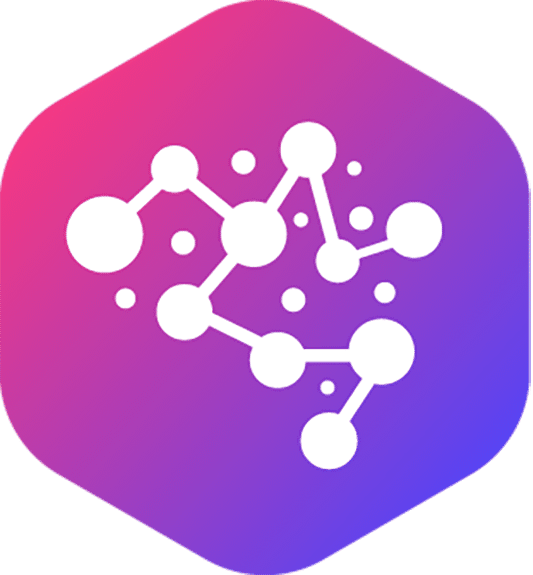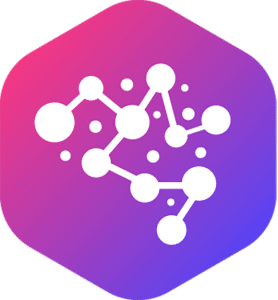 yPredict tops our list of the best AI stock trading apps because it allows traders to choose between various trading models and tools to create a platform that is suited to their trading needs. What's more, yPredict is powered by AI and has its own utility crypto token that traders can use to unlock advanced trading features.
The yPredict platform provides research and analytics in the crypto space with in-depth insights. To give investors a better understanding of how the cryptocurrency market might perform, the platform uses artificial intelligence technologies, such as machine learning to deliver real-time market data.
Using yPredict, traders and investors can browse through various predictive models and choose which tools to use for their own trading. All models that are available on the platform have been created by the top 1% of AI developers, who are rewarded for their efforts via model subscription fees that are paid monthly.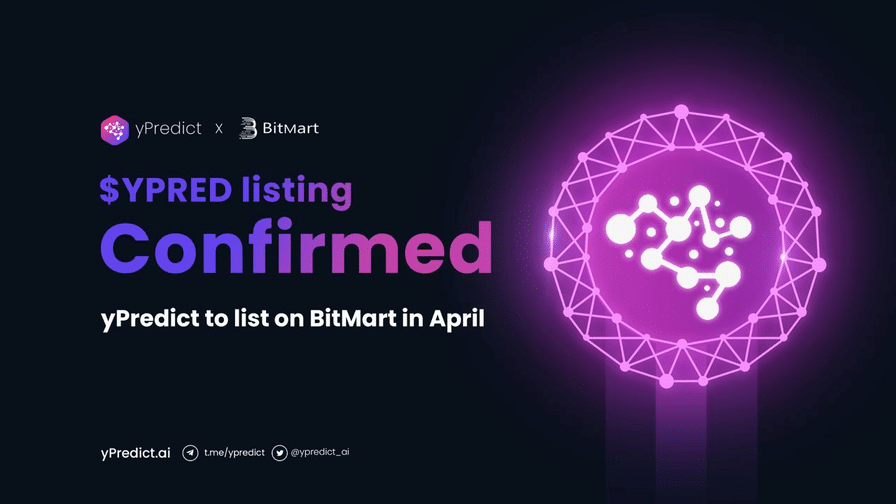 Furthermore, all models are tried and tested before they are listed on yPredict. Traders can also vote for models to be delisted from the platform if they do not believe that they are effective.
yPredict is one of the best altcoin apps to trade AI crypto projects such as $Ai, D2T, GRT and others. Traders can harness the power of algorithmic trading tools to make informed decisions about the potential direction of AI stocks and use the platform's resources to learn more about trading.
Pros
Trade AI stocks with algorithmic models that experts have developed.
Traders can choose which models they used based on their needs and strategy.
YPRED utility token provides traders with the chance to invest in a successful crypto presale.
Users can vote for models to be delisted if they are not accurate.
AI developers are rewarded for their talents.
Cons
Predictions will always be risky, so they cannot be 100% accurate.
yPredict is still in the development stage of its launch, so you cannot yet use the platform to trade AI stocks.
Your Money is at Risk.
2. eToro – Beginner-friendly AI stock trading app that is regulated in the US
Many stock trading apps exist for beginners, but eToro is our overall best stock trading app for beginners in 2023. Providing full-service brokerage and promoting social trading, eToro has built up over 27m registered users.
This top stock trading app can trade 3,000+ stocks, ETFs, indices, commodities, forex, and cryptocurrencies. The most important aspect of share trading is that it is commission-free. An investor, for example, can buy Amazon stock for just a spread fee (0.3% variable in Amazon's case). There is usually a variation in spread fees among brokers based on liquidity. Furthermore, it offers a wide range of financial instruments, making it one of the best penny trading apps for traders who want to purchase undervalued AI stocks that could explode.
eToro is also considered to be one of the best social trading apps that can be used to learn from experts. Social trading features offered by eToro include copy trading and smart portfolios. Copy trading involves copying the trades of an 'expert' trader in return for potential profits. eToro was one of the first AI stock trading apps to offer copy trading and is still the best copy trading platform on the market.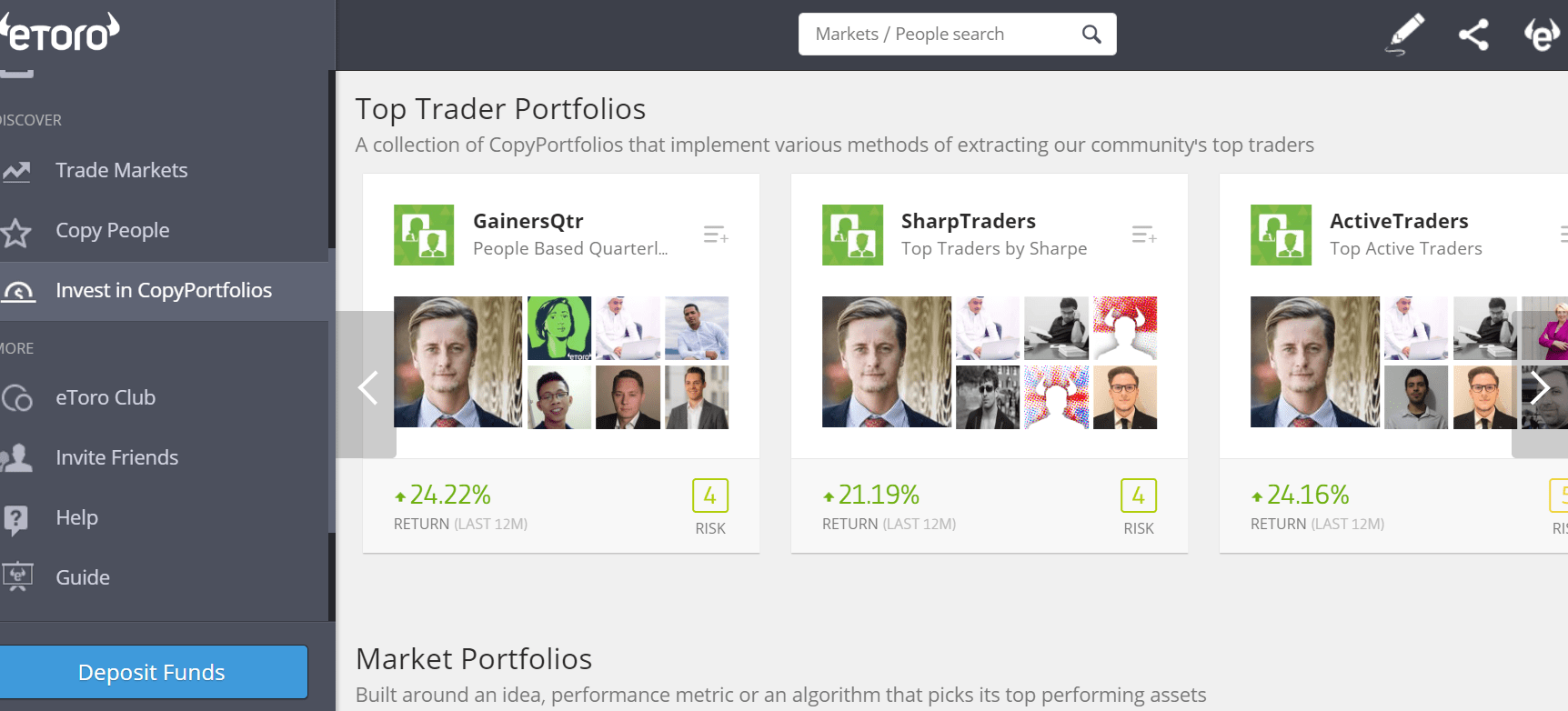 Past performance cannot predict future results. Your money is at risk.
eToro offers users the option of signing up via desktop and then activating the smartphone app or just signing up through the app. It is intuitive, easy to use, free to download, and requires a small trading minimum of $10. eToro is also regulated by the Financial Conduct Authority (FCA) in the UK and the Securities and Exchange Commission (SEC) in the US.
As a regulated platform, eToro provides excellent customer support that can be used to assist your AI stock trading. The app also offers a range of educational resources that can be used to learn more about trading AI stocks to help you make informed decisions.
Pros
FCA, ASIC, SEC and CySEC-regulated.
FSCS-covered.
Exceptional copy trading features to help you automated the trading process.
Free commissions on over 3,000 stocks including the best AI stocks.
Cons
Algorithmic trading is not supported.
Limited AI cryptocurrencies available.
Mandatory stop-loss and take-profit levels may hinder certain trading techniques.
Cryptoassets are highly volatile and unregulated in the US and UK. No consumer protection. Tax on profits may apply.
3. WeBull – Best AI stock app for experienced traders
Because of its free trading options and friendly website interface, WeBull is an excellent app for casual investors and beginners to trade AI stocks. WeBull is a great option for active traders and those who wish to take advantage of a platform offering a wide range of free services. These include no account minimum, commission-free trading of stocks/ETFs, and multiple cryptocurrencies.
Self-directed investors seem to be the target audience for the platform. Even though its product offerings may not be as extensive as those of full-service brokers, they meet the needs of its target customers. For as little as $1, Webull offers trading in various cryptocurrencies. ADRs, ETFs, long and short US-listed stocks are also available, as well as fractional shares, OTC equities, and over-the-counter (OTC) stocks. Also, a cryptocurrency wallet is being beta-tested by the company.
Pros
With WeBull, you can trade stock/ETFs, options, and cryptocurrencies without paying commissions.
A 5% APY is offered on uninvested cash to help users manage their cash.
Pre-market trading is available to users.
Cons
Limited educational support is provided.
The platform does not offer any portfolio management services.
Your Money is at Risk.
4. IG – Popular AI stock trading app with over 12,000 Stocks
Since 1974, IG has been one of the leading stock apps, with more than 313,000 users. In just a few clicks, traders can invest in over 18,000 markets using the IG stock trading app. Forex pairs, indices, and options can also be traded with the IG app and CFD stocks.
In addition to setting price alerts, IG's app provides real-time market updates and allows investors to enter limit orders and trailing stops. There are 28 technical indicators included in IG's interactive price charts, including MACD and Bollinger Bands. There is no IG app for iOS, but the web-based platform can be accessed from  Android and iOS devices.
IG offers over 12,000 stock CFDs, including some of the best AI stocks. IG charges commissions for stock trading. IG, for instance, charges a minimum fee of $15 for trading stock CFDs.  A minimum deposit of $300 is required to get started with IG. The platform charges 0.5% and 1% extra for deposits made with VISA or Mastercard, respectively.
Pros
There are over 12,000 stock CFDs available to trade.
Multiple technical indicators are available for users to conduct market analysis.
IG supports the trading of multiple assets at one time, which makes it easy to diversify.
Cons
IG charges fees for inactivity.
Customer service is difficult to reach.
Trading with leverage can increase the risk level of each trade that you place.
Your Money is at Risk.
5. TD Ameritrade – Best AI stock trading app for beginners
TD Ameritrade is a leading online broker known for its comprehensive, detailed stock trading research and affordable commission rates. Investors of all levels can use the app.
With its clear pricing and comprehensive educational tools, new investors will find investing in AI stocks easy. This tool's powerful interface and compelling features will also appeal to advanced investors. Key features include research tools, screening functions, and financial calculators.
Since its founding in the 1970s, TD Ameritrade has led innovation in the brokerage industry. For instance, the company was one of the first to offer a stock trading app that can be used on all mobile devices to trade on the go. Since the launch of its app, TD Ameritrade has continued to improve its usability and interface.
As a modern trading platform, TD Ameritrade provides powerful tools for investments and cash management. Various assets, including ETFs, stocks, options, and futures, can be traded. Foreign exchange, Bitcoin futures, mutual funds, bonds, and futures are also supported.
Pros
There is no minimum deposit requirement to trade with TD Ameritrade.
Beginners can benefit from its comprehensive educational tools.
It is great for investors at all levels.
Cons
You cannot trade AI cryptos with this app.
Margin rates are high.
Your Money is at Risk.
6. Robinhood – Best commission-free AI stock trading & investing app
Robinhood is one of the most popular stock trading apps with a user-friendly interface and commission-free trading. The site primarily focuses on trading stocks but offers access to options, cryptocurrencies, and exchange-traded funds (ETFs).
Robinhood's stock selection is one of its highlights. In addition to popular companies and emerging startups, the platform offers stocks from the best up-and-coming AI projects. Users can build a diversified portfolio and explore various investment opportunities.
Robinhood's user-friendly interface makes it possible for beginners to get started trading stocks. Using basic charting tools and real-time market data, the platform provides an intuitive trading experience. Additionally, it offers fractional shares so users can invest in expensive stocks on a budget.
The commission-free trading model offered by Robinhood is another noteworthy feature. Cost-conscious investors will find it attractive since no trading fees are associated with buying and selling stocks. Additionally, users can earn interest on their uninvested cash through the platform's cash management account, which provides a debit card and ATM access.
Pros
Robinhood supports trading without commissions.
The platform has a user-friendly interface.
There are a wide variety of AI stocks available to trade.
Fractional shares make trading AI stocks more affordable.
Cons
There are limited options for customer service.
The platform lacks research and analysis tools.
Your Money is at Risk.
7. Interactive Brokers – AI trading app with a wide range of asset classes
Interactive Brokers (IBKR) provides traders access to a wide range of global markets as a reputable multi-asset trading app. The app also boasts competitive fees and a plethora of educational resources that traders can use to make informed trading decisions.
Trading strategies across assets and markets can be implemented with Interactive Brokers, better suited to advanced and professional traders. The trading app offers advanced configurations and trading tools which make it possible to conduct advanced technical analysis. There are a number of educational resources available that beginners could use to improve their trading skills. However, the app is tailored mostly toward more experienced traders.
Founded in 1978, IBRK focuses on low costs, broad market access, and superior trade execution. Whether those markets are available depends on your residence and the Interactive Brokers entity holding your account. CFDs are unavailable in the U.S., Canada, or Hong Kong.
Aside from that, they offer the most diverse range of asset classes. Their portfolio includes long- and short-term stocks, OTC stocks, ETFs, mutual funds, bonds, futures, CFDs, cryptocurrency, and foreign exchange.
Pros
A wide range of asset classes are available through Interactive Brokers.
Advanced forex trading strategies can be executed using its order-type configurations.
Commissions and margins are low.
Cons
The platform might be overwhelming for beginners due to its advanced trading tools and features.
Your Money is at Risk.
How To Invest in yPredict (YPRED)- The Best AI Crypto
yPredict is the best AI stock trading app to use in 2023. However, to access the platform, you will first need to invest in YPRED tokens through the ongoing presale event. The process of investing in the yPredict presale is fairly simple. Follow the steps below to get started.
Step 1: Buy crypto from eToro
The $YPRED token can be purchased with $MATIC tokens since it is a part of the Polygon blockchain. There is also an option to exchange YPRED coins for Ethereum (ETH), Tether (USDT), and Binance Coin (BNB).
We recommend purchasing ETH, USDT, and BNB from eToro. Due to its low trading fees and easy-to-use interface, it is one of the best crypto trading platforms.
Create a new account on eToro or log in to your existing one.
Choose the amount of crypto you would like to buy and pay for it via credit card, debit card, bank transfer, cryptocurrency, or electronic wallet such as PayPal, Skrill, or Neteller.
You will see the crypto in your eToro wallet within a few minutes.
Cryptoassets are highly volatile and unregulated in the US and UK. No consumer protection. Tax on profits may apply.
Step 2: Transfer cryptos to defi wallet
The next step is to move your cryptos into a Bitcoin wallet. It is important to use a wallet that is compatible with the yPredict presale. For desktop users, we recommend using MetaMask. For mobile users, we recommend using Wallet Connect.
You can move your cryptocurrency to your wallet through the eToro Money app – this is eToro's native crypto wallet that can be used to store your cryptos away from the trading platform. Click the "Send" button after selecting the cryptocurrency you wish to transfer (ETH, USDT, or BNB).
After entering your cryptocurrency amount and external wallet address, confirm the transaction and click "Send."
Step 3: Connect wallet to yPredict presale
Once you have transferred your cryptos to your wallet, go ahead and connect your crypto wallet to the yPredict presale.
You can do this by visiting the yPredict presale website. Connect to YPRED presale by clicking the Connect Wallet button and selecting your preferred DeFi wallet.
The site will integrate automatically with the wallet if it is installed on the browser. It is necessary to have ETH, MATIC, BNB, or USDT in your wallet before making the purchase, which is why the above step must be completed.
Step 4: Swap cryptos for YPRED
YPRED tokens can be purchased with ETH, MATIC, BNB, and USDT from your crypto wallet after connecting to the yPredict presale.
Type the amount of YPRED you wish to purchase in the box on the page's right-hand side. The website shows how many YPRED tokens you'll receive and how much gas you'll have to pay.
To get the tokens added to your yPredict account, follow the instructions that pop up.
Step 5: Claim tokens after presale
As soon as the YPRED coin presale ends, the company will hold an event for buyers to claim their tokens.
Find instructions on how to claim your tokens on the yPredict website. Keeping up with them on social media is also a good idea.
Your Money is at Risk.
What Is An AI Stock Trading App?
There are two types of AI stock trading app. The first is a traditional trading app (such as eToro) that allows you to trade AI stocks and shares. These apps are often regulated and offer educational tools and resources to help you make informed trading decisions.
The second type of AI stock trading app is algorithmic trading apps (such as yPredict) that use artificial intelligence (AI) to provide users with stock market insights, analysis, and trading capabilities. To generate trading recommendations or automatically execute trades, these apps utilize machine learning algorithms and data analysis techniques to analyze vast amounts of financial data, market trends, historical patterns, and news.
AI-powered stock trading apps provide a number of advanced features such as portfolio management tools,  real-time market data, risk analysis, automated trading capabilities, and personalized investment strategies. In addition to helping users make informed investment decisions, they also help them optimize their trading strategies and improve their trading performance.
By leveraging artificial intelligence, these apps can process and interpret complex financial data faster than humans, possibly discovering patterns or opportunities that aren't evident to the naked eye. The app should, however, be used as a tool, not as a sole source of information, for decision-making, rather than solely as a recommendation.
An AI-based stock trading app should be evaluated carefully for its features, reputation, and security measures before users decide to use it.
Are AI Stock Trading Apps Profitable?
It is clear that artificial intelligence (AI) has the potential to transform the stock market by providing traders and investors with valuable insights and predictive capabilities. The following are five ways in which Artificial Intelligence can be harnessed in the stock market to generate profits:
☑️ Predictive Analytics:
AI-powered predictive analytics analyzes news, financial reports, and social media posts to identify patterns and predict market trends. The ability to anticipate future events empowers traders and investors to adjust their strategies accordingly.
☑️ Algorithmic Trading:
By analyzing real-time market data, AI-driven algorithmic trading allows trades to be executed quickly and efficiently. With this automated approach, traders can immediately take advantage of market opportunities without human intervention.
☑️ Sentiment Analysis:
In a sentiment analysis powered by artificial intelligence, diverse information sources are analyzed to gauge market sentiment. Traders and investors can make more informed decisions by gaining insight into investor attitudes toward specific stocks or market conditions.
☑️ Portfolio Management:
Artificial intelligence assists in portfolio management by evaluating individual stocks, market trends, and conditions. An AI-driven portfolio management system helps investors optimize their returns by recommending suitable stocks for inclusion.
☑️ Risk Management:
Artificial intelligence facilitates risk management by analyzing market data and identifying potential risks. Trading strategies can be adjusted with the help of AI-powered risk management systems to minimize losses and mitigate risks.
To summarize, AI trading apps can be used for predictive analytics, algorithmic trading, sentiment analysis, portfolio management, and risk management. It's easier to make informed trades, execute trades efficiently, and maximize returns when you use AI.
Your Money is at Risk.
Are AI Stocks A Good Investment in 2023?
The potential of AI stocks is difficult to predict since AI itself is an industry with many companies building exclusively AI-based products and technology that can be incorporated into different industries. Therefore, it would be difficult to make a collective forecast for AI.
In spite of this, most analysts agree that AI can transform any industry because of how valuable it is. Since AI-based products or services are likely to improve rapidly over the coming years, companies based on AI or related to AI will likely grow rapidly as well.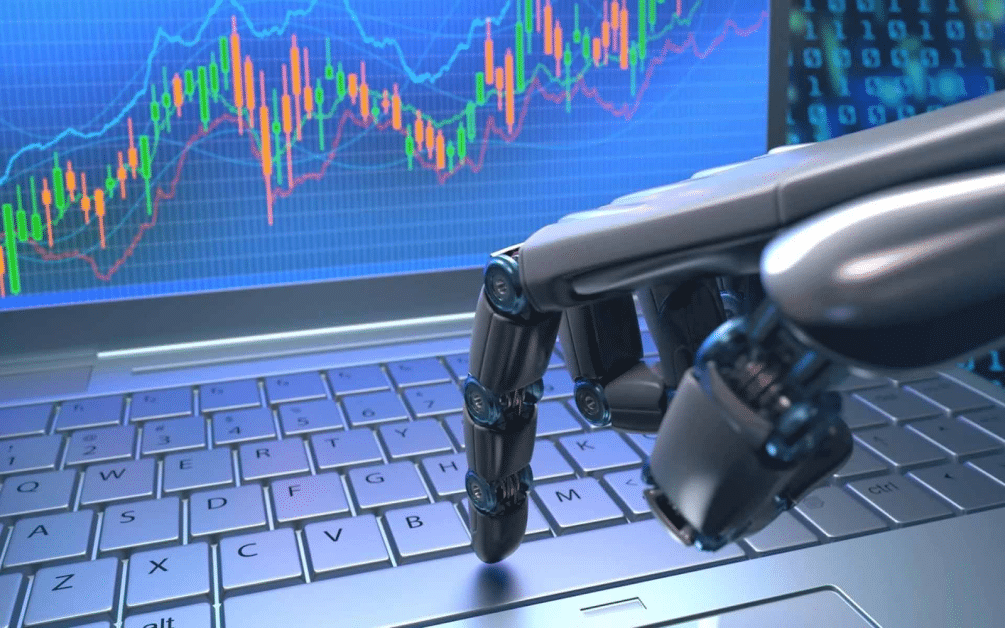 These companies, however, can still be affected by changes in their respective industries, so investing in them remains risky.
Nevertheless, artificial intelligence is expected to grow at a 28.4% annual rate by 2023. AI stocks are widely considered to be a good investment because there is still huge potential for growth and development in the industry. As a result, some argue that AI stocks are currently undervalued.
Is There A Free AI Stock Trading App?
eToro is a free AI stock trading app that can be used to invest in and trade some of the best AI stocks in 2023. The platform also harnesses the power of AI to offer copy trading services to investors who want to mimic the trades of experts.
You do not have to pay any subscription fees to use eToro. However, some commissions are charged on crypto trading, which may apply to you if you are interested in investing in AI crypto projects. It is also worth understanding that eToro has a minimum deposit requirement of $20. However, copy trading requires a minimum deposit of $200 which is fairly steep for beginner traders. As a regulated broker, your money is safe with eToro. It is also possible to withdraw funds from your trading account at any time.
yPredict is not a free AI stock trading app. However, it is possible to use the platform for a very low price. Platform subscriptions are charged in YPRED, which means that early investors will be able to access the AI trading app for a low price. As the value of YPRED tokens increases, so will the cost of using the platform. As a result, we recommend investing in YPRED during the ongoing presale event.
Best AI stock trading robots
Another popular category of AI stock trading apps is 'robots' or algorithmic trading platforms. AI robots are controversial and unregulated but claim to produce excellent returns. Robots automated the entire process of trading, which means that you can trade in the background of your daily life. Many AI-trading robots are available on the market, but here are the three best AI-trading robots on the market.
Quantum AI
The Quantum AI bot scans the cryptocurrency market for the best deals for users to trade with. Traders can find the best investment opportunities with the help of AI on the platform. Even though the platform's developers are anonymous, 90% of its claims are accurate. A $250 deposit is required to get started with Quantum AI.
Qumas AI
The Qumas AI platform helps users trade cryptocurrencies automatically through its London-based platform. Trading is automated with artificial intelligence algorithms, and it's said to be more efficient than other platforms. There is no information regarding the founders of Qumas AI, but the company claims a success rate of 88%. A minimum deposit of $250 is also required.
Bitcode AI
With Bitcode AI, smart robots automate trades on behalf of traders using artificial intelligence and mathematical models. The bot scans the market, detects patterns, and completes transactions efficiently using intelligent algorithms. With a minimum deposit of $250, it is said to have a success rate of over 90%.
Are trading bots legal?
A trading bot's legality depends on several factors, including the jurisdiction in which it is used and what particular activities it engages in. It is generally legal to trade through bots in many countries, provided they comply with the laws and regulations governing financial markets and trading.
Regulatory authorities may impose restrictions or requirements on the use of trading bots, however. In addition to licensing, disclosure, and risk management, these regulations may prohibit market manipulation.
The regulations governing trading activities in your jurisdiction should be thoroughly researched and understood so that you can ensure compliance and avoid any legal issues. You may need to consult with legal and financial professionals for specific guidance on your situation and to ensure compliance with the applicable laws and regulations.
Moreover, it's worth noting that even though trading bots are legal, their efficiency and profitability are subject to varying degrees. For trading to be successful, various factors must be considered, such as risk management, market conditions, strategy implementation, and continuous monitoring. The use of trading bots responsibly requires an understanding of the risks associated with automated trading.
Your Money is at Risk.
Do AI stock trading bots work?
Innovative traders are increasingly using AI robots to optimize their trading strategies. Among the solutions they provide are predictive, automated, quantitative, algorithmic, and high-frequency trading solutions. Traders can use predictive technology to predict and forecast various investment opportunities.
Nevertheless, there is significant controversy around the legitimacy of trading robots.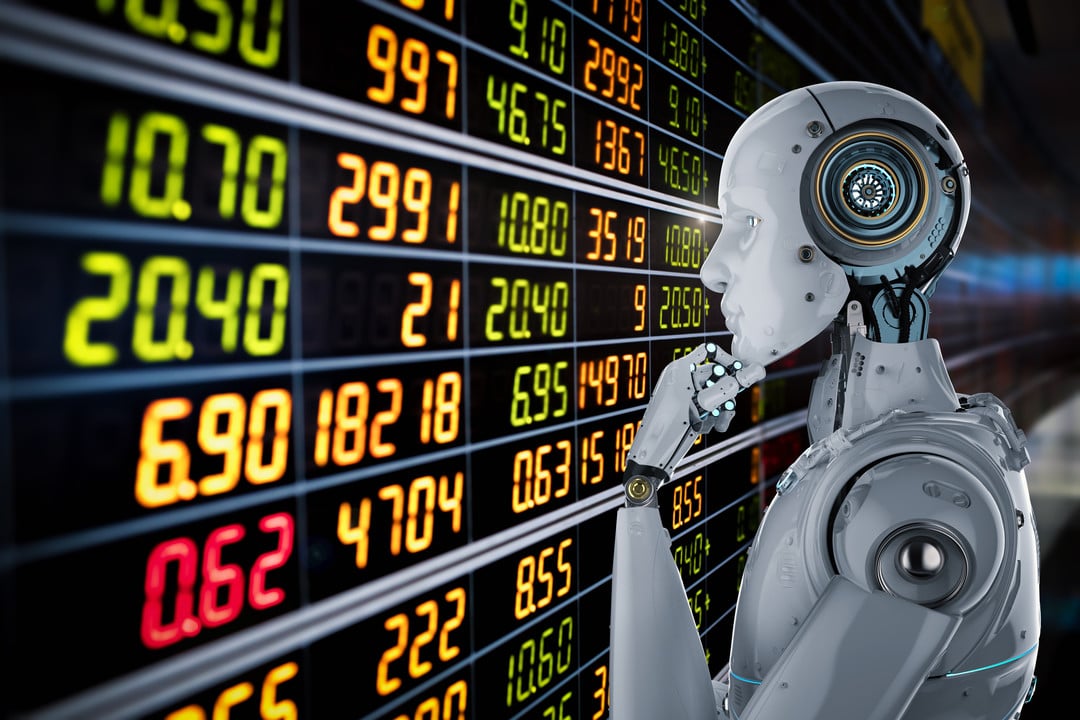 On one hand, some traders have experienced success with bots and claim that they can, in fact, help to increase the profitability of trades. However, just as many traders have lost money to trading bots that have been unsuccessful. As a result, many individuals assume that trading bots are a scam.
While trading bots themselves are legitimate, traders should take the promise of 'passive trading' with a pinch of salt. The best way to use bots is to practice with a demo account and then use the live trading account to guide your trading decisions. The most successful AI traders take a 50/50 approach whereby they conduct their own market research alongside the bot to verify each of the trades that are placed. It is also a good idea to set stop loss targets to minimize losses.
What is The Best AI To Analyze Stocks?
The best AI stock trading platform in 2023 is yPredict. yPredict is a marketplace where developers can monetize AI trading tools, and traders can improve their trading performance with legit automated trading tools.
yPredict provides a state-of-the-art trading ecosystem and marketplace for future trading tools. The first all-in-one ecosystem in the world brings together traders, financial analysts, machine learning researchers, and artificial intelligence experts. Utilizing analytical tools, cutting-edge financial prediction methods, and metrics, it will provide accurate insights and analysis in a short amount of time. With the advent of this ecosystem, the traditional data world will be replaced by a more efficient ecosystem without experts.
The top 1% of AI developers, industry experts, and quants are responsible for building data insights, sophisticated predictive models, and analytical tools in this ecosystem. In addition to health care, finance, and human resources, researchers and participants can predict industry trends through their combined brilliant minds.
Your Money is at Risk.
Top Tips For Using AI Stock Trading Apps
AI is a powerful tool that can be used to enhance your trading. However, it is also very easy to get carried away with AI and lose money with irresponsible trading. Here are a few tips to stay on track and trade responsibly with AI stock trading apps.
Create a risk management strategy
It is always recommended that investors do not invest more than they can afford to lose at a time. Investing is not a fast track to wealth. Investing is probably not a good idea if that is what you want. In addition, investing isn't a way to satisfy greed. If that's an issue for you, you might need to learn to control it before considering it.
To make smart investments, you need a clear head and an understanding that there is a risk involved. You must invest what you can afford to lose to build a successful portfolio. If you lose your investment, don't let it drive you to depression.
Diversify
Diversifying your AI stock portfolio is a good way to hedge against market volatility. The idea behind diversification is that if one stock falls, the others might make up for any losses. If you are investing in AI stocks, it is a good idea to invest in a handful of different options that each have different fundamentals.
If you plan to use AI stock trading platforms, it is a good idea to try a few different options before deciding on which one works best. This is why we like yPredict- the platform allows traders to subscribe to different AI trading models on a monthly basis so that they can try different options to find the best ones.
Conduct in-depth research and analysis
A clear head and smart investments are the keys to success. Being smart means not diving before looking. It is always a good idea to look before leaping. Prior to buying stocks, conduct extensive research and analysis.
To invest in a field you don't understand, you must first understand it. Ensure you are familiar with how you can invest in technology and stocks. Find out each company's earnings forecast, annual report, growth analysis, as well as the opinion of experts.
Best AI Stock Trading App 2023 – Conclusion
In this article, we have taken a closer look at the best AI stock trading apps and well as the best AI trading robots to use in 2023. After conducting our research, we can conclude that yPredict is the overall best AI stock trading app to use.
yPredict is the first platform of its kind and provides traders with a huge variety of different AI models to choose from. What's more, all models are created by industry experts and are tried and tested before being made available to traders. To use yPredict, buy YPRED tokens from the ongoing presale.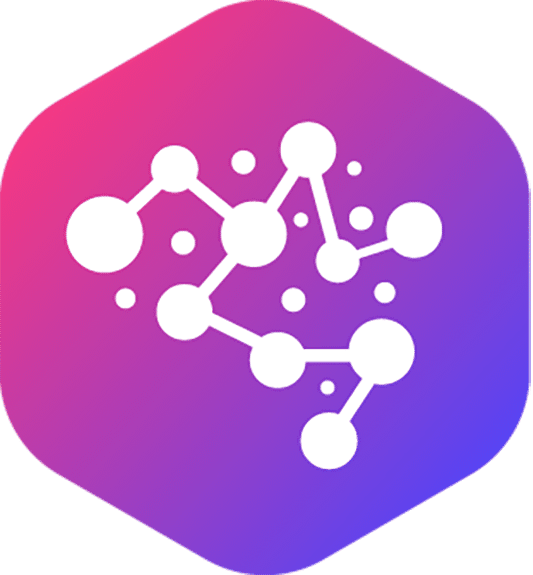 Your Money is at Risk.
FAQs
What are the top 3 artificial intelligence stocks?
Will AI stocks explode in 2023?
Who is the leader in AI technology?