Best Crypto Game App To Watch In 2023
Disclosure
Everything you read on our site is provided by expert writers who have many years of experience in the financial markets and have written for other top financial publications. Every piece of information here is fact-checked. We sometimes use affiliate links in our content, when clicking on those we might receive a commission – at no extra cost to you. By using this website you agree to our terms and conditions and privacy policy.
In today's market, play-to-earn crypto games make it possible to earn crypto in ways other than from capital gains. This is appealing to those who are interested in crypto and also enjoy gaming. As a result, the crypto game apps may be a great addition to your investment portfolio. 
In this guide, we have reviewed the best crypto game apps to watch in 2023. In particular, we take a closer look at each platform's native token.
What Are Crypto Game Apps?
Crypto game apps are applications that allow users to win tokens by playing games. Depending on the type of game, users must complete a variety of challenges and tasks in order to earn points and receive crypto rewards.
Most of the time, crypto games offer rewards in the form of a native token. These tokens can then be used within the game to buy accessories or can be exchanged for other crypto through an exchange.
Crypto games are often built on blockchain technology, much like NFTs and other cryptocurrency offerings.
How To Invest In Crypto Game Apps 2023
There are a number of ways that you can invest in Crypto Game Apps in 2022. The best way to invest will depend on your investment strategy as well as your desired risk level. Below are some options to consider.
Native Tokens
As each crypto game has a native token that can be bought through popular crypto exchanges such as PancakeSwap. Within the games, these tokens can be employed in different ways, such as governance, transactions, and customization.
Investing in game tokens is very similar to investing in traditional cryptocurrency. Each token will have value which can fluctuate depending on supply and demand as well as market conditions. Money can be made if the value of these tokens increases after purchasing it.
Real estate
Investing in real estate in games like Decentraland is a successful investment as you can either own the land outright or lease it out. Land owners can also sell plots to other players in exchange for tokens.
NFTs
Another way to invest in crypto games is to invest in NFTs that can be used within each game to earn rewards. NFTs often represent characters or accessories within each games and can be traded with other players for rewards.
Best Crypto Game App 2022 (list)
Battle Infinity – The Best Crypto Game App In 2022
Tamadoge – The Best Crypto Game App In The Doge Ecosystem
Lucky Block – The Best Crypto Lottery Game App
Axie Infinity –  The Best Cyrpto Creatures Of Fighting Game App
Decentraland – One Of The Best Crypto Game Apps With Metaverse Offerings
The Sandbox– One Of The Best Game App With Inclusive Metaverse
Your capital is at risk
Best Crypto Game App 2023 – Reviewed
You can find hundreds of cryptocurrency games on the market today, each offering a wide range of functionalities to catch the attention of cryptocurrency enthusiasts. The following are some of the best cryptocurrency games to add to your portfolio in 2023:
1. Battle Infinit – The Best Crypto Game App In 2023
As our top option, we have Battle Infinity, one of the best upcoming games on the market. This NFT-based platform gives players access to six battle arenas where you can compete against other players for rewards. Its main offering is a fantasy sports game known as the IBAT Premier League.
Players can purchase IBAT, the platform's native currency, through the in-game exchange 'Battle Swap'. Alternatively, the token can be bought on PancakeSwap or on the LBank exchange. Within the game, the Battle Marketplace gives value to the characters and assets used in the game so that users can also sell these for IBAT tokens.
IBAT is based on the BEP-20 protocol and was developed on the Binance Smart Chain. Those who participate in games will have access to them and can earn revenue by monetizing their in-game possessions. Battle Infinity price projections are mostly positive for the foreseeable future.
Owners of IBAT can improve the platform's efficiency and earn rewards from the global betting pool by staking tokens for liquidity. All information related to the Battle Infinity platform is shared in a Telegram group.
The IBAT token has only just been released on exchanges so there is still a chance to be an early investor and make the most of future growth.
PancakeSwap is now accepting BNB (Binance Coin) for the purchase of The Battle Infinity ecosystem's IBAT tokens.
Your capital is at risk
2. Tamadoge – Crypto Game App In The DogeEcosystem
Tamadoge is a novel cryptocurrency game in the doge-ecosystem. In Tamadoge, players can create their own NFT doge and then care for it until it is an adult doge. Each doge contains unique strengths and weaknesses, along with statistics. These qualities largely depend on how the doge is cared for within the game.
Once the doge has reached adult age, it can be used for combat. In this game, players can fight against others in an arena, where each doge takes turns to try an beat the others. Each Battle offers the opportunity to climb up the leader board and earn points which can be swapped for rewards.
With TAMA, tokens can be used to accumulate more NFT doges or purchase accessories to customize the doges during development. However, 5% of the TAMA used in the game market is burned with each transaction. As a result, TAMA becomes rarer and, therefore, more valuable.
Those who find themselves interested in the game should know that it runs in a metaverse known as Tamaverse. The development team plans to release an augmented reality application allowing users to interact with their doge in the same space.
Tamadoge is now listed on the OKX exchange. You can buy the token for a relatively low price before demand increases in the future.
Your capital is at risk
3. Lucky Block -The Best Crypto Lottery Game App
Lucky Block is the next choice in our selection of the best crypto gaming platforms to watch. The goal of Lucky Block is to give users the possibility to make daily returns. Lucky Block is developed on the Binance smart chain, and focuses its efforts on generating a fair and transparent platform for all users to participate in.
The platform gives users the possibility to make daily lottery draws. These draws began in May 2022, and have seen players win daily prizes ever since. To participate in each draw, you must buy a $5 ticket using the platform's native token, LBLOCK.
Interestingly, Lucky Block's NFT collection offers free tickets to draw holders who connect their wallets to the Lucky Block app. In addition, Lucky Block NFTs offer lifetime entry to exclusive NFT draws held separately from their main draws, meaning you can win a jackpot twice daily if you own these NFTs.
The LuckyBlock development team donates 10% of each jackpot to charitable causes. There is a specific portal on Lucky Block where users can vote on who should receive the funding. The winner gets 70%, and the runners up receive 10%. Users can decide which cause to donate to, and the platform will provide them with a specific portal where they can vote.
Lucky Block has an official group on the Telegram network where they are more than 46,000 active users.
4.  Axie Infinity-  The Best Cyrpto Creatures Of Fighting Game App
If you are a pokemon fanatic, then Axie Infinity may be for you since this platform is designed in a very Pokémon style where users have the possibility not only to fight but also to collect and take care of creatures called Axies, which are in essence NFTs that can be traded in markets. If you would like to start playing Axie Infinity, you need to hold three Axies.
You will also be able to trade Axies in the game and earn SLP coins in exchange. This cryptocurrency is used in the game mostly to pay for breeding fees, although you will also be able to sell it on the exchange.
The original token on the platform is known as Axie Infinity Shards (AXS). It is a cryptocurrency that is developed in ERC-20. Within its possible functions, it can be utilized for payments and gambling. It is also probable to gain interest in Axie Infinity while holding AXS. Owning AXS allows you to participate in the Axie Infinity economy.
The Axie Infinity digital currency was launched in 2020 and has grown more than 100,000%.
5. Decentraland – One Of The Best Crypto Game Apps With Metaverse Offerings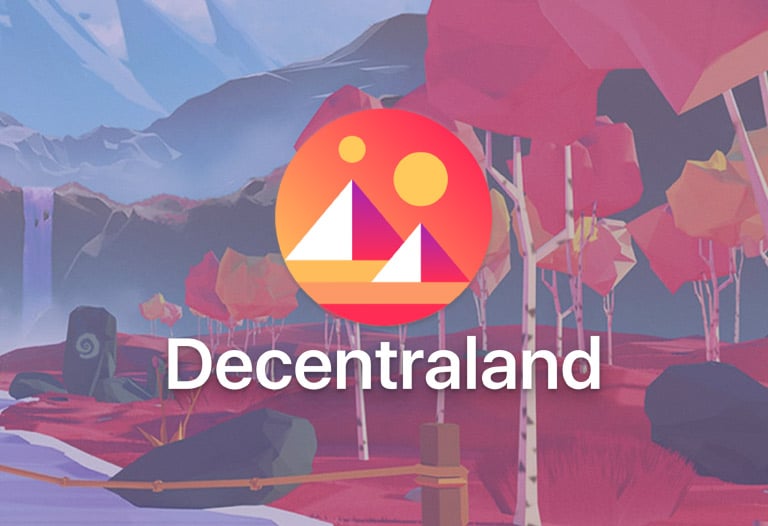 In Decentraland, you can purchase and trade plots of land using cryptocurrencies. Furthermore, when you own land in the game, you have the power to determine the virtual world's political standings.
When you start playing Decentraland, you must create a fully customized avatar. After this, you enter the virtual world, where you can interact with the environment and other players. In this world, you can buy land by purchasing MANA tokens. In addition, you can purchase NFTs the represent land and other in-game accessories.
In Decentraland, MANA tokens can furthermore be used to purchase avatar accessories. In the same vein as other blockchain games, you can trade and sell your NFTs. Since its launch in 2020, MANA has grown by more than 25,000%, making it one of the best-performing cryptocurrencies in recent years.
6. The Sandbox- One Of The Best Game Apps With Inclusive Metaverse Offerings
The Sandbox is an inclusive metaverse cryptocurrency project from GameFi where users can create worlds virtually and monetize the gaming experience. Within the game, you can buy and develop plots, which are virtual real estate, found in different universes, such as Summer Jam Land and The Walking Dead Land.
In The Sandbox, you will find fully tradable NFT assets. However, the plots are scarce because they have a limited supply, resulting in NFTs becoming much more valuable over time.
The platform's original token is known as SAND. With SAND, you can trade, buy and sell specific land features. It wasn't until 2018 that The Sandbox became a blockchain-based game. Since then, the name has become synonymous with blockchain-based gaming.
A thriving community of Sandbox users are already interacting with each other and sharing ideas to create more innovative experiences.
Where To Invest In Metaverse Apps
After learning all the possibilities to invest in the best crypto apps on the market, you may wonder how you can buy tokens and be part of the projects.
Here, we review our top recommended platforms for investing in crypto game app coins.
1. Bitstamp – The Best Platform For All Traders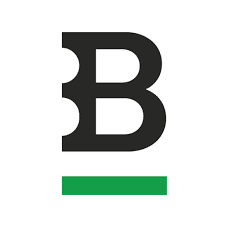 As a first option, we have Bitstamp, one of the most recognized platforms in the market, where it is possible to trade with more than 54 tokens. Here there is not only the possibility to buy crypto game tokens, but you can also invest in new cryptocurrencies as new tokens are constantly being added to the marketplace. The platform was launched in 2011.
This platform has an interface that is very easy to use, making it attractive for novice and experienced traders. The registration process is very simple. Once registered, you will have a wide range of tools available at your disposal.

As for security, the platform stores more than 90% of digital assets in cold storage, making it virtually impossible for them to be hacked.  In addition, it is one of the leading cryptocurrency exchange brands with strict security protocols, including two-factor authentication. You can also transfer funds internationally with Bitstamp through an iOS or Android app for a 0.5% fee.
Bitstamp accepts SEPA transfers, as well as other cryptocurrencies, in addition to credit cards. The most popular currencies are the euro, dollar, and cryptocurrencies.
Pros
Mobile application available
Convenient and affordable trading comissions
High security system
Credit, debit and ACH cards available for wire transfers
Cons
The exchange defaults on various cryptocurrency tokens.
67% of retail investor accounts lose money when trading CFDs with this provider.
What Is Play-to-Earn Crypto Gaming?
A game becomes a "play to earn" game when the concept of crypto rewards are introduced. Users playing these games can earn money, in the form of crypto tokens, as they complete their missions.
Typically, the more difficult the game, the higher the rewards.
Are Crypto Game Apps a Good Investment in 2023?
Thanks to the high popularity of crypto game apps on the market today, investing in these games may prove to be a good investment. There are many ways in which you can invest and earn great returns.
Although it is worth mentioning that these play-to-win games offer several important benefits to consider when investing.
Some of the games reviewed in this guide may be free. With this, it is possible to generate profits without the need to invest initially since these games' initial idea is to play to win and get rewards in the original tokens of each platform.
Best Crypto Game App To Invest In 2023 – Our Conclusion
By way of conclusion, we have reviewed the best crypto games that allow you to play to earn. It is worth mentioning that some of these games may be free to play, which is attractive to most users.
We have also reviewed the ways you have available if you want to invest. Each platform has its original token, with which you can get many benefits.
It is also of utmost importance that you choose the game that catches your attention since the offer of crypto games is constantly growing.
FAQs
What is the best crypto gaming app?
Where to buy gaming crypto tokens?
What are the best crypto games?
What makes a good crypto game?