Best Social Trading Apps 2023 – Pros & Cons
Disclosure
Everything you read on our site is provided by expert writers who have many years of experience in the financial markets and have written for other top financial publications. Every piece of information here is fact-checked. We sometimes use affiliate links in our content, when clicking on those we might receive a commission – at no extra cost to you. By using this website you agree to our terms and conditions and privacy policy.
Through social trading apps , you can communicate with other investors in a way similar to social media. It is a platform that allows you to share and discuss investment opportunities with other traders and learn from pros. It is also possible to passively invest through social trading platforms by 'copying' successful traders.
This guide reviews the best social trading apps to consider in 2023 and how you can set up an account today!
What is Social Trading?
Social trading platforms are social networks designed for traders. People post their trades and strategies instead of selfies. It is possible to learn from others who have similar philosophies to your own by watching what they do and following them.
In some cases, you can not only follow traders and connect with other investors, but you can also execute trades on these platforms, copying what others do and hopefully make some profit.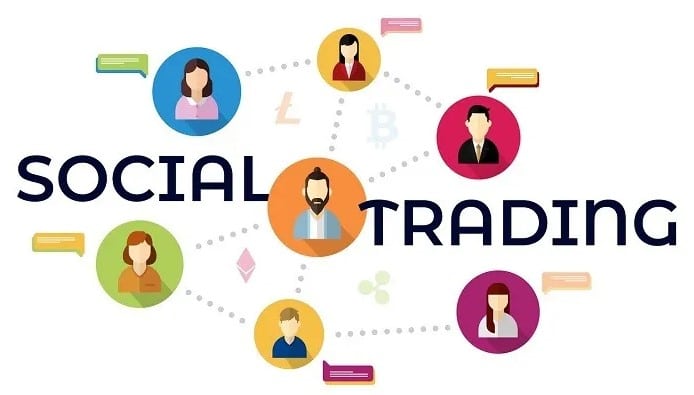 However, social trading isn't widely accepted in the United States, so you may not have the same trading options available as non-US traders. Although you are not able to make trades, you are still welcome to take part in the community and learn about trading strategies
Benefits
Social trading platforms are great for beginners. It's often easier to learn by following the decisions of more experienced traders. Most social trading platforms offer a simple copy trading option, and you can automate your trades if this suits your strategy.
The benefits of social trading platforms are also relevant to experienced traders. Professionals can earn passive income by allowing other users to copy their trades. Additionally, they can copy or engage with other traders with a successful track record to increase their profits.
Most social trading platforms also allow you to track your performance. Keeping track of copied trades and profits is easy with this feature. You can copy trades from different assets and build a portfolio of the best traders on each network. Social trading platforms can spread your money across different investments while benefiting from someone else's expertise.
Risks
Considering your entire financial situation, including financial commitments, is important when making an investment decision. You should be aware that Social Trading involves high levels of speculation, and you can sustain significant losses, exceeding the amount spent copying an investor's strategy. Replicating an investor's strategy does not guarantee the same return.
The stock market may work for you, but you may not understand why investors make trades. So make sure you do your analysis before making any investment, based on your own opinions and individual circumstances. Consult an independent financial advisor as well.
Here are some important investment warnings.
Investments and shares can lose value as well as gain, and their income can fluctuate
There is a risk of losing the amount you invested – you may not get it back
Performance in the past does not guarantee future results
Best Social Trading App 2023 List
Would you like to start investing with the best social trading platform of 2023 right now? To find out which social trading platforms to consider, see the list below. Then, for a full review of each platform, scroll down.
IG – Useful Platform to Buy and Sell Trading Signals
TD Ameritrade – Relevant Platform with Some Social Trading Features
SoFI – Investing Platform for Social Trading
Best Social Trading App 2023 – Reviewed
Even though social and copy trading is gaining more and more popularity with the average Joe investor, the number of active top-rated platforms in this space is still rather small.
As a result, you need to pay attention to a platform's social trading features and other key indicators such as regulation, tradable markets, fees, payments, etc.
Following are some of the best social trading platforms to consider in 2023. So we have you covered whether you are searching for a social forex trading platform, a stock market trading platform, or a Bitcoin trading platform.
1. IG – Useful Platform to Buy and Sell Trading Signals

IG does not offer a full-featured social trading platform, including a news feed and the ability to follow other traders. However, you can buy and sell trading signals on the platform. They can be especially useful for day traders since you can mix and match signals or modify them to suit your trading strategy.
IG offers several options for trading, such as buying shares and ETFs outright for long-term investing, trading with CFDs, or spread betting. Spread betting, and CFD trading are commission-free, while direct investing carries a small fee per trade. Additionally, you can trade futures and options on IG.
Spread betting is only available to clients in the UK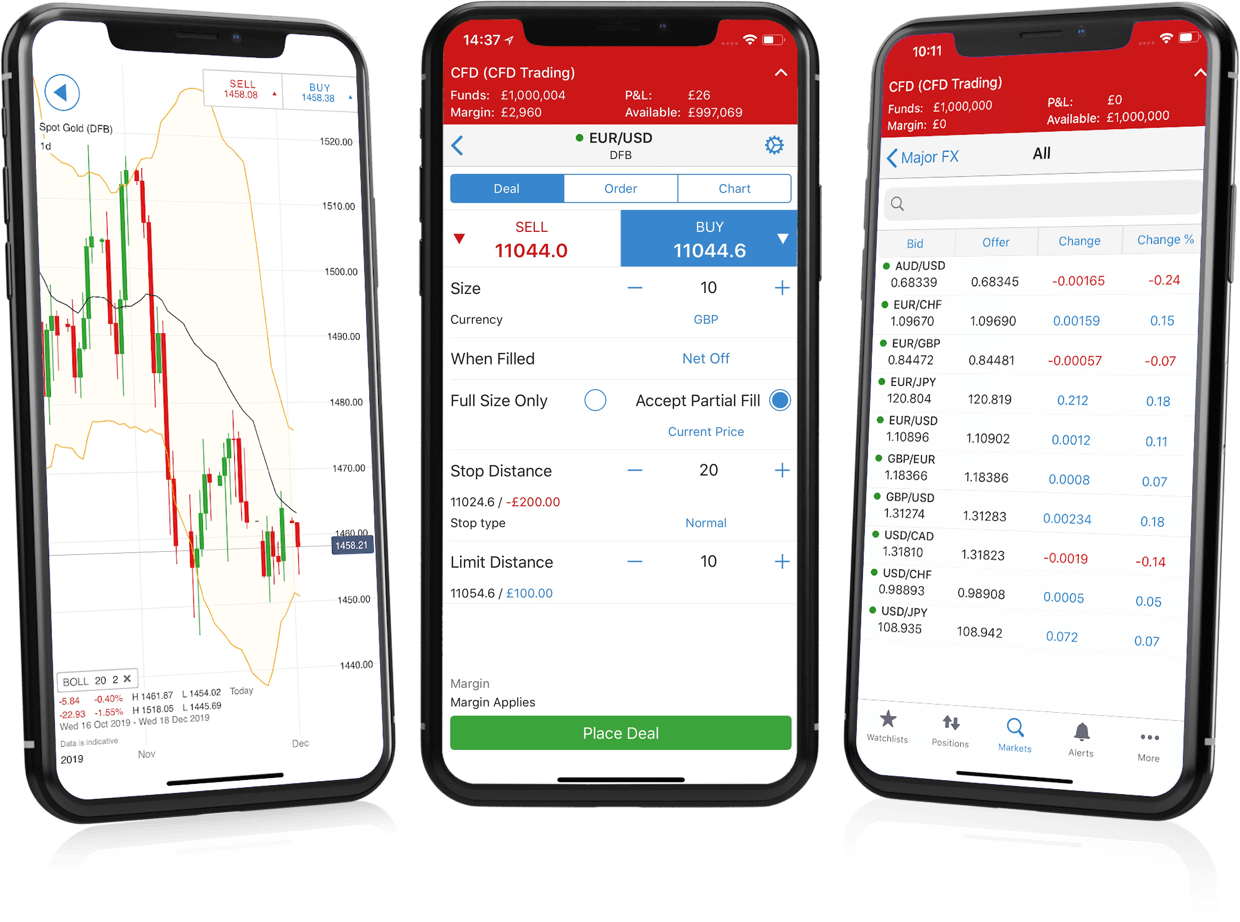 Additionally, IG gives you access to some of the most advanced trading platforms available. MetaTrader 4 offers the ability to create custom indicators and backtest your trading strategies, for example. Another option is ProRealTime, which provides a powerful charting interface and personalized dashboards.
Pros
Variety of features
Accepts US customers
Regulation by FCA (UK) & CFTC, NFA (US.)
Education and research priority
Protection for U.K./E.U. clients
Cons
No account protection for US clients
No guarantee of stop losses for US clients
IG platform does not support copy trading or backtesting
Fees for share-CFDs are high
Your capital is at risk.
2. TD Ameritrade – Relevant Platform with Some Social Trading Features

You should strongly consider TD Ameritrade if you are an experienced trader looking for solid research and a well-equipped desktop trading platform.
Established in 1975, the company is regulated by top authorities such as (SEC), the Securities and Exchange Commission, (FINRA)  Financial Industry Regulatory Authority, and (CFTC)Commodity Futures Trading Commission.
It is a safe choice as an online broker with a long track record, a stock exchange listing, a banking background, financial disclosure, and being regulated by top-tier regulators.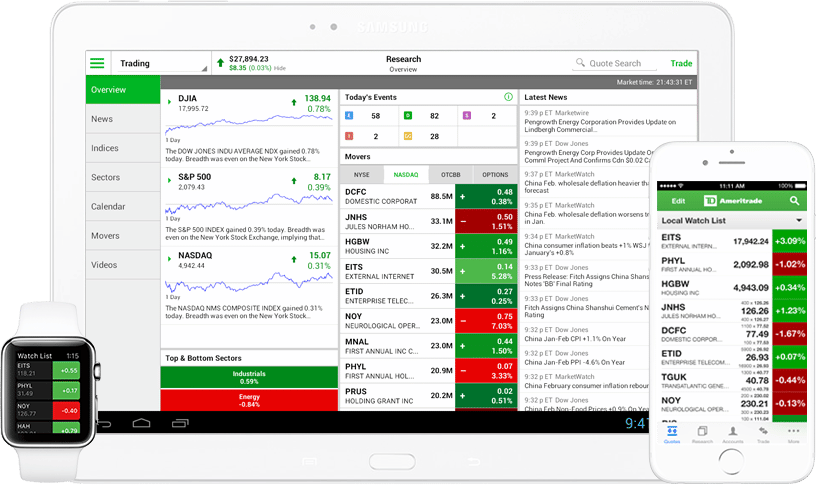 With TD Ameritrade, you can trade stocks and ETFs for free, while bonds, options, and forex are available at low fees. Futures trading, however, has a high fee with many asset classes to trade, from stocks to futures and forex, and nice extras such as social trading and robo-advisory. However, only the US market is covered.
Investors and traders looking for well-developed desktop trading platforms and solid research should consider this service.
Pros
Low trading fees (free trading of stocks and ETFs)
Excellent desktop trading platform
Excellent customer service
Cons
You can only trade on US markets
Accounts are mostly limited to US residents
There is no use of credit/debit cards and electronic wallets for money transfers
Your money is at risk.
3. SoFi – Investing Platform for Social Trading
Founded in 2011, SoFi is a fintech startup headquartered in the United States. Since 2018, it has expanded into the broker space from its initial focus on student loans. The Securities and Exchange Commission (SEC) and the Financial Industry Regulatory Authority (FINRA) regulate SoFi. SoFi Invest provides a discount or zero-fee brokerage services.
SoFi Invest also offers automated and active investment services. Self-directed accounts allow you to trade stocks, ETFs, and cryptocurrencies independently. Contrary to SoFi Invest automated investing, SoFi Invest's robo-advisory service takes care of your investments. This review focuses on the active investing service.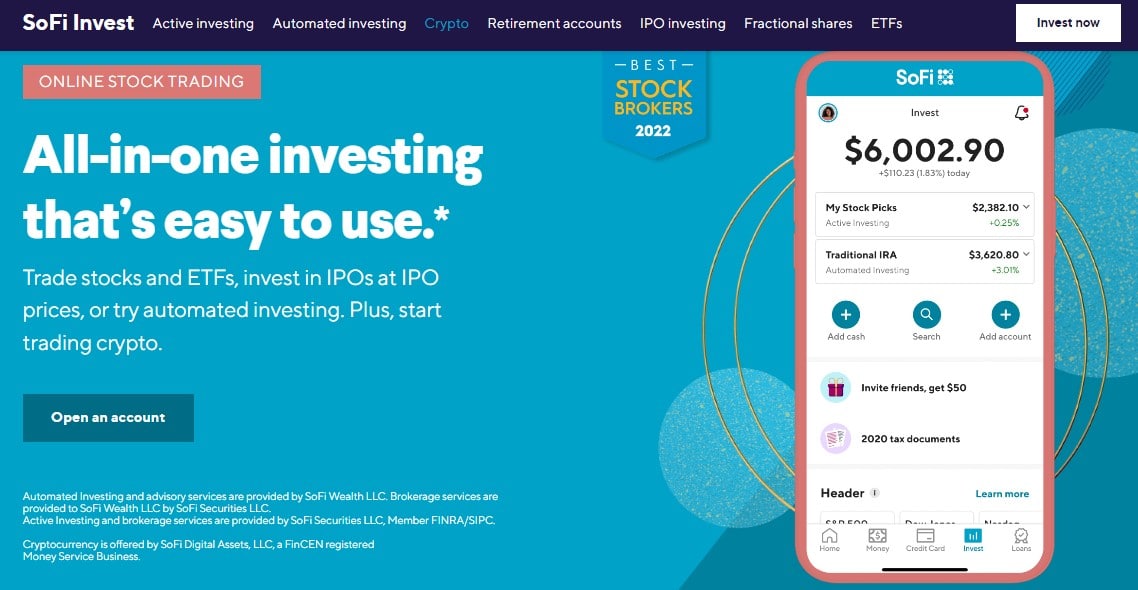 Consequently, SoFi Invest is considered safe since it is regulated by top-tier financial authorities and offers up to $500,000 in investor protection (including a $250,000 limit for cash) as part of the SIPC protection scheme.
Pros
Access to free stocks and ETFs
Quick and easy digital account opening
Excellent customer service
Cons
Only available to US customers
Limited product selection
Simple research tools
Your money is at risk.
How To Choose The Best Social Trading App For You?
You might come across a social trading platform in the future that we haven't yet discussed.
Before opening an account, you must ensure that the platform is right for your trading goals. In choosing a social trading platform, you should consider the following factors.
Regulation
It is important to keep in mind that social trading apps are a type of brokerage platform. In other words, they give you access to the financial markets, so reputation and trust are vital. Because of this, reputable financial bodies heavily regulate the best social trading platforms.
Assets available
You'll need to check if the platform supports specific stocks or exchanges to start.
Interactive Brokers, Schwab, and Fidelity are some of the top-rated brokerages because they not only boast a wide variety of US stocks but also provide access to international exchanges. You will then be able to diversify across a wide range of markets.
Platform Fees
The aim of social trading platforms is to make money. Therefore, you should find out what fees you will have to pay before opening an account.
Here are the main fees you need to consider:
Commissions: The social trading platform you select may still charge a commission even if you choose to copy a trader. That is usually a percentage of the amount you trade. When your chosen trader purchases and sells an asset, you might need to pay 0.10%.
Copy Trading Fee: Some platforms, however, charge a commission. NAGA, for instance, charges a 5% commission on any trade that yields profits over €5.
Deposit and Withdrawal Fees: A fee is usually charged when you deposit or withdraw funds from social trading platforms. The fee, however, may vary based on your payment method.
Overnight Financing: There will be additional fees if your copy trader keeps a leveraged CFD position open overnight. Investing in the copy trader will reflect in your social trading account.
Ultimately, if your copy trader incorporates fees into the transaction, you should expect to pay a proportionate amount.
User Experience
You must proceed with the application after you have spent the necessary time assessing fees. It would help if you determined whether the investment app is user-friendly first.
If you invest for the first time, you don't want to be overwhelmed by advanced features and tools. A live demo account is particularly valuable in an investment app. Ultimately, you can test the app without risking your own money.
Tools and Features
Let's say you're looking for the best stock trading platform for beginners. Consequently, it is important to consider whether the provider offers tools or features to help you make better investment decisions.
Education, Research & Analysis
If you're a novice looking to take a slow and steady investment approach, you should choose an app with in-house educational materials. For example, videos and investment guides.
An investment app that offers fundamental research tools would be a major plus. You can avoid using a third-party research provider by accessing real-time news, earnings reports, and market insights.
Payment Methods
Last but not least, if you are hoping to use social trading tools to make money, you will have to deposit before you can start trading. You can fund your social trading account with a credit or debit card, as such transactions are usually processed instantly.
NAGA also offers e-wallets. However, you might have to wait a couple of working days before your funds are credited on some social trading platforms since they only accept bank wire deposits.
Copy Trading Features
The purpose of copy trading is to provide exposure to financial markets to investors who lack time to learn how to trade. It is a form of account management, and several regulators are investigating the possibility of reclassifying copy trading platforms as investment advisors. Therefore, never blindly trust a strategy and always monitor your account.
Copy Trading Tools
It is possible to 'copy' other members in the trading community on the best social trading platforms online. Many brokers now offer this service as they realize that some people want to invest passively. The copy trading feature offers a wide range of factors that will determine whether or not it is worth considering.
This includes:
Choice of Traders
Several social trading platforms allow you to copy the trades of other traders on the site. However, you are usually limited to a handful of traders to copy. As a result, you have little chance of finding a trader who fits your financial goals and appetite for risk.
Best Social Trading Apps 2023 – Conclusion
Casual investors are becoming increasingly interested in social trading platforms. Most importantly, you can trade the financial markets without lifting a finger. You simply choose a trader you like, choose how much you want to invest, and that's it – so you can start enjoying passive investing.
As a result, you should spend some time researching a social trading platform that meets your needs.
FAQs
What is the best copy trading platform?