10+ Best Meme Coins in October 2023
Disclosure
Everything you read on our site is provided by expert writers who have many years of experience in the financial markets and have written for other top financial publications. Every piece of information here is fact-checked. We sometimes use affiliate links in our content, when clicking on those we might receive a commission – at no extra cost to you. By using this website you agree to our terms and conditions and privacy policy.
Bitcoin undoubtedly changed the world's view of money and the possibility of Blockchain assets after its launch in 2009. So it was no surprise that 4 years after the slow but steady growth of the crypto space, the first meme coin, Dogecoin, was launched. Like Bitcoin in the crypto market, other meme coins have emerged since Dogecoin, increasing the popularity of meme coins, their value, and the demand for them.
While the internet is flooded with titles like "the 10 best meme coins to buy in 2023," we went all out to give you a myriad of trending options this month. So, this comprehensive article is the 10+ best meme coins to buy in October 2023. We highlighted the best ways to buy these meme coins and secure investment. This is one piece you will never forget. Enjoy the read!
Best Meme Coins Right Now 2023
Identifying the best meme coin for investment can be a formidable task. Thus, we delved into the specifics of top meme coins, with only the best earning a place on our list. Here's an in-depth review of the top 10+ Meme Coins.
Meme Kombat (MK)
The Meme Kombat project is undoubtedly a truly innovative blockchain-based project that provides a unique combination of the fun world of memes with the thrill of battle arenas in a blockchain-based game. Meme Kombat uses cutting-edge technology and Ethereum's decentralized power to create an immersive gaming experience.
Players and meme enthusiasts can interact with each other through the Meme Kombat Token ($MK), the primary currency within the Meme Kombat arena. From automated battles to betting and staking, $MK can be used in various ways within the Meme Kombat environment.
A series of automated battles are conducted between characters representing various meme coins, with their outcomes determined by the blockchain. Advanced AI technology brings these battles to life, giving players an unpredictable and captivating experience.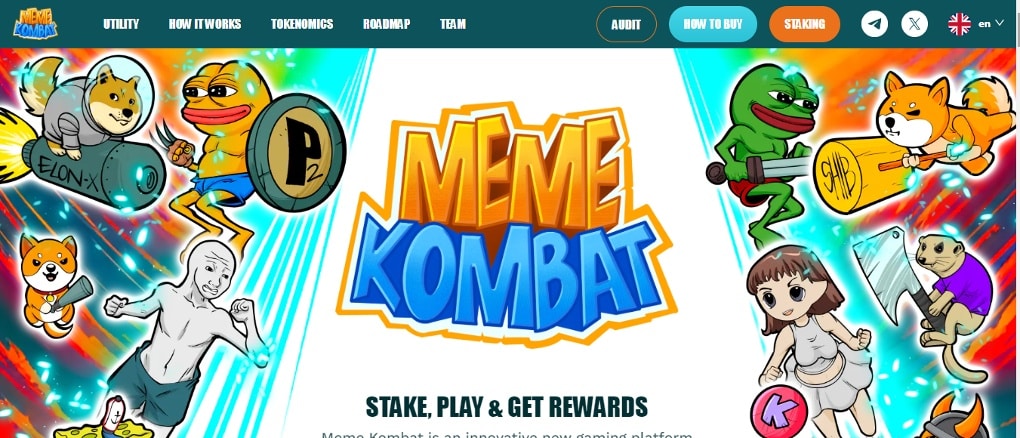 On the other hand, the holders of $MK tokens can make bets and stake their tokens on these battles. In addition to $MK tokens, winning players may receive valuable rewards.
The last feature is staking. Aside from the arena, $MK holders can stake their tokens to earn passive income every year. Participants in Meme Kombat who have supported the community for a long time are rewarded through this staking mechanism. Here's more information on how to buy Meme Kombat.
 Your capital is at risk.
Wall Street Memes (WSM)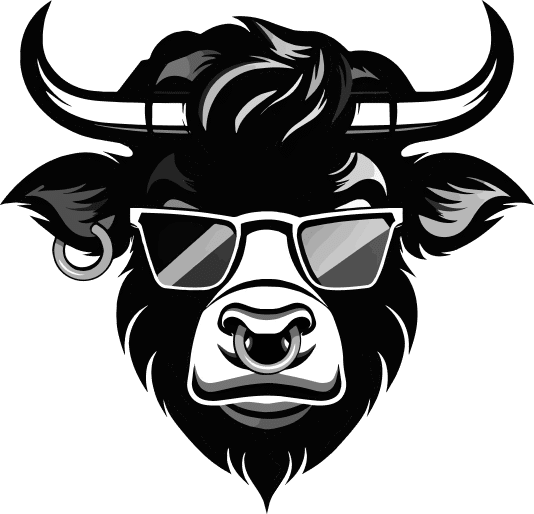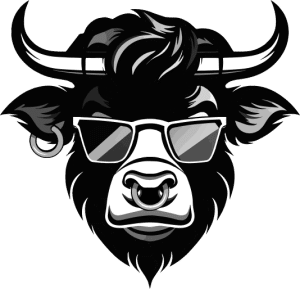 Wall Street Memes tops our list as an innovative meme token project endorsed by wealthy tech guru Elon Musk. While it is still in its pre-launch phase, the meme platform is rapidly expanding its horizons with a fresh ERC20 token, $WSM, poised to give early investors massive returns.
This new meme coin is built on the popularity of the Wall Street Memes Platform, a longstanding hub for social interaction. The platform has garnered thousands of followers over the years by fostering a sense of camaraderie that encourages its members to exchange memes. It's no surprise, therefore, that the platform has made a natural progression in developing its own meme coin.
The $WSM meme token was launched in May 2023, and within 3 months, it has captured the interest of thousands of investors, gained the endorsement of industry giants, and maintained a steady increase in its holdings. According to its white paper, the presale event will span 30 stages before the WSM token is officially launched on exchanges. With each presale stage, the value of $WSM will incrementally increase.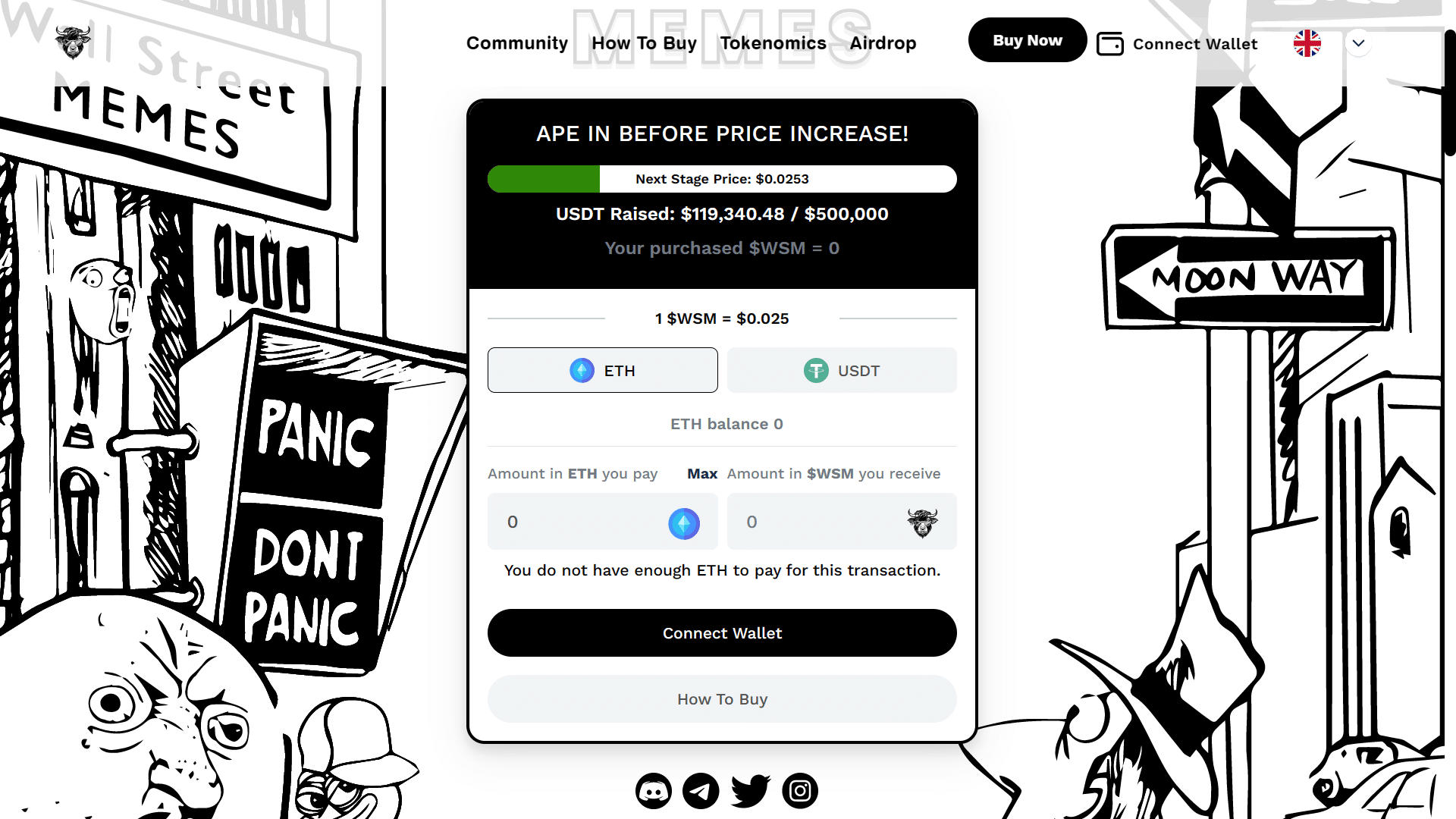 They  designed $WSM as an ERC20 token. The token supply will be wholly community-driven, with 50% allocated to presale purchases, 30% designated for airdrops and rewards, 10% reserved for decentralized exchange liquidity, and 10% safeguarded for centralized exchange liquidity.
$WSM has been dubbed the next big thing in crypto. With its strong backing of the Wall Street Memes Platform and its community, the future of $WSM is bright. There is no better time to buy than now. $ WSM's undervalued price is set to become massive in time. You should totally invest in $WSM this October.
 Your capital is at risk.
Sonik Coin (SONIK)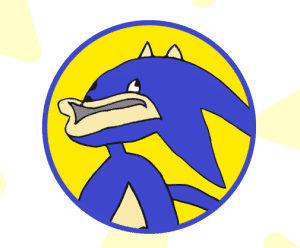 Sonik Coin ($SONIK), like $WSM, is a new meme token on the block. This token is pushing to hit a $100 million market capitalization and is already on its way there. 
$SONIK is not your regular meme coin; this coin was designed from the iconic video game character Sonic the Hedgehog. Yes, the popular game character we all love! $SONIK is set to reward its loyal holders with a stake-to-earn feature, enabling them to earn substantial passive income for 4 years for simply holding the coin.
According to its tokenomics, $SONIK has a supply of 299,792,458,000 tokens. The presale has earmarked 50% of this entire supply for purchase, with an additional 40% reserved for staking incentives and 10% allocated to ensure ample exchange liquidity upon its launch on decentralized and centralized exchanges.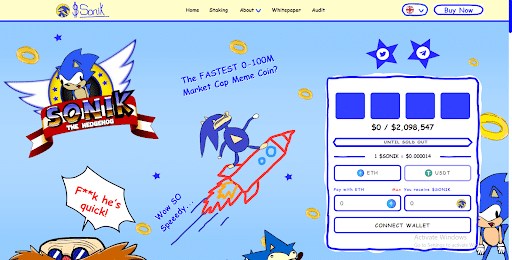 The $SONIK presale commenced in August 2023 at a fixed price of $0.000014 per token for a single round. With a modest hard cap target of $2,098,547, we believe that $SONIK will achieve its goal in weeks. 
$SONIK is the ERC-20 token every investor should be buying now. Its price potential is a passive income everyone would love to have!
 Your capital is at risk.
Chimpzee (CHMPZ)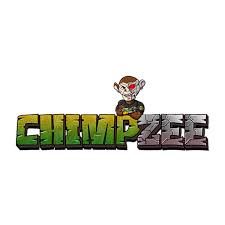 Chimpzee is a unique meme coin with the noble focus of fighting climate change and protecting wildlife. The meme coin made a grand entrance into the crypto space with a successful stage eight presale, raising over $900,000. The coin's potential lies in its commitment to positive environmental change, combining token sales with conservation efforts. Chimpzee has made notable contributions to sustainability, such as tree planting and wildlife preservation donations.
The coin also plans to reduce its total supply through a token burn mechanism to increase its value. The coins whitepaper has proposed a Chimpzee store, launching ChimpzeeSwap, NFT mining, staking options, and expanding to cryptocurrency platforms.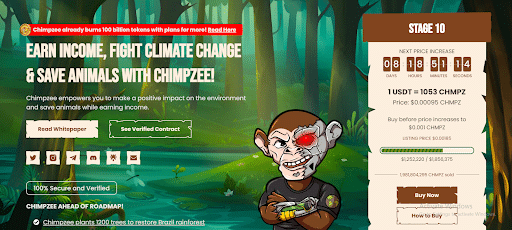 CHMPZ is a good investment option because it aligns with eco-aware investors' interests in sustainable crypto projects. Its successful presale, donations to charitable causes, and a strong commitment to development and growth suggest a promising future for Chimpzee's adoption and value appreciation. This is one future-forward coin you would want in your wallet.
 Your capital is at risk.
Shibie ($SHIBIE)

$SHIBIE is an emerging meme coin that ingeniously merges the popular Shiba Inu theme with the trending Barbie franchise. Sounds fun? A spirited and lively community of holders and enthusiasts supports this meme project.
$SHIBIE is an ERC-20 with reasonable prospects propelled by its fun-loving community. According to its whitepaper, $SHIBIE, currently in its presale phase, offers 60% of its 10 billion coins total supply at a fixed rate of $0.0001666665 per token. The remaining allocation is thoughtfully distributed, with 5% earmarked for marketing efforts, 20% for liquidity, and 10% for listings on centralized exchanges.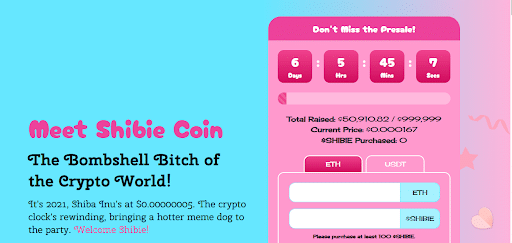 Launched in July 2023, $SHIBIE has shown prospects of a positive future in only a few weeks. This meme coin is your chance to diversify your portfolio with profitable assets and join a fun-loving meme community.
 Your capital is at risk.
Pikamoon (PIKA)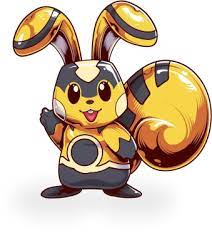 The Pikamoon presale was launched in March 2023 to create a photorealistic and fun P2E game inspired by the Pokemon series. The project's native token, $PIKA, is currently in its first presale stage and has already raised nearly $700,000. The presale is divided into three phases, with only 30% of the total supply available for purchase. 
Experts predict that $PIKA's presale performance on exchanges, rollout of free NFTs for token holders, marketing efforts, and community interest will positively influence its future price. This strongly indicates investors to put huge capital into this meme coin immediately.
Pikamoon's prospects are further strengthened by its unique GameFi concept, where users capture Pikamoons to battle in the Pikaverse metaverse. To increase token value, the token employs a transaction tax, allocating percentages to ecosystem development, marketing, and burning. The project has dedicated token allocations for various purposes, including liquidity, rewards, team, marketing, and ecosystem development.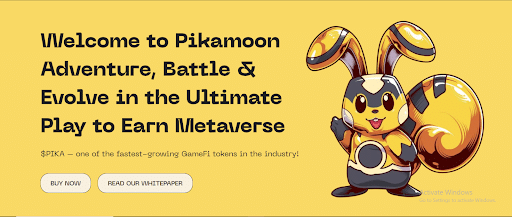 As a presale investment, Pikamoon's potential growth depends on its ability to deliver on its promises and generate marketing hype. While it may appear too early to decide on the success of this coin, its prospects suggest massive returns for early holders. This implies a worthwhile risk in October 2023.
 Your capital is at risk.
Pepe Coin (PEPE)
The Pepe coin is among the most popular meme coins in 2023. Although the meme coin was launched in April 2023, it has been one of the most explosive in the history of meme coins. Within 3 weeks of its launch, Pepe achieved a market cap of over $420 million, making it one of the top 100 coins by market capitalization. 
With its massive wins, it's no surprise that PEPE is currently traded on major exchanges like Huobi, MEXC, and OKX and decentralized exchanges like Uniswap. It appears its creators are keeping to their promise of positioning Pepe as "the most memorable meme coin in existence." 
The tokenomics of PEPE include a total supply of 420,690,000,000,000 tokens, with the majority allocated to the liquidity pool. The project has gained significant attention, with many holders, active Telegram and Twitter communities, and a fast-growing ecosystem.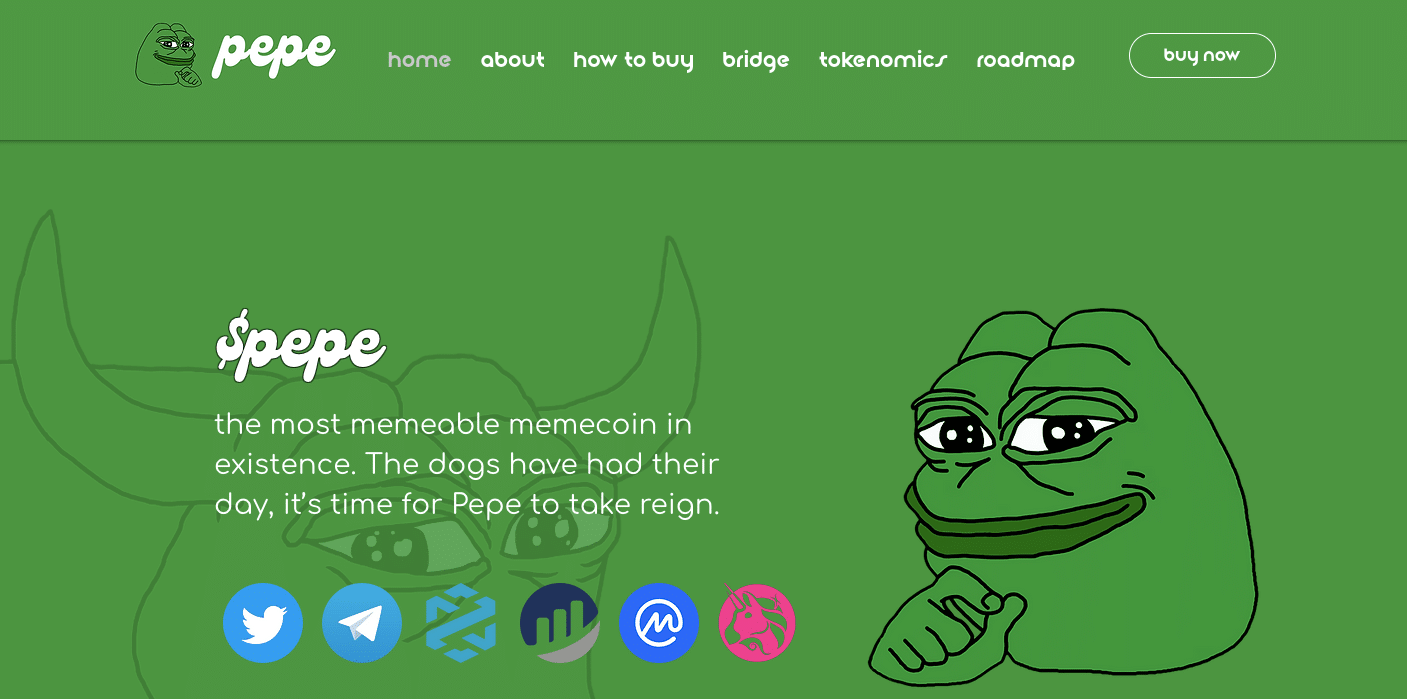 Pepe's success within a short time frame demonstrates its ability to capture attention in the cryptocurrency market. From all indications, Pepe coin will ride on this attention for a long time, and early investors will go to the bank smiling for a long time, too.
 Your capital is at risk.
Wojak Coin (WOJAK)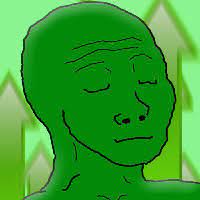 Wojak coin is a decentralized crypto-asset project inspired by the popular internet meme of the same name. While the meme aims to connect people through the comedic nature of memes, the coin is set to make early investors wealthy. The Wojak coin will facilitate various activities like meme trading, community events, engagements, and connecting meme enthusiasts globally.
While leveraging blockchain technology, Wojak coin aims to provide a secure and transparent ecosystem for meme creators to express their creativity freely. The platform boasts a user-friendly design, intuitive navigation, and strong security measures to ensure safe interactions.
With a total supply of 69,420,000,000 tokens and a circulating supply of the same amount, WOJAK's historical price data reveals an achievable height of $0.0003351 this year alone. The price is a strong projection that the project's potential lies in its vision of fostering connections, creativity, and community among meme enthusiasts.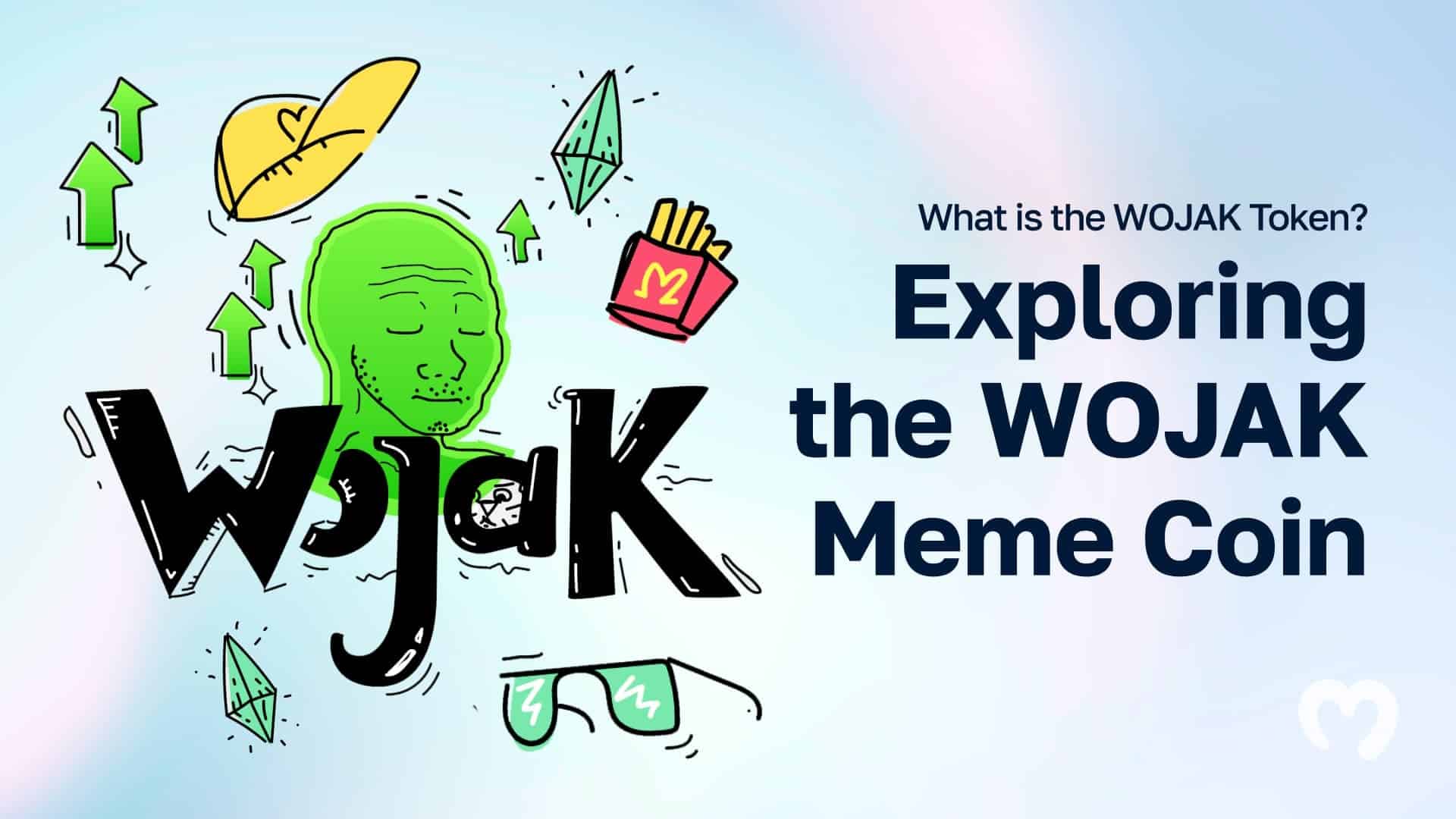 As an investment option, WOJAK's focus on a decentralized meme-sharing platform and its existing trading data will attract many investors who see value in the meme community's engagement and creativity. If your interest is community engagement and creativity, then WOJAK is a good coin to own.
 Your capital is at risk.
Dogecoin (DOGE)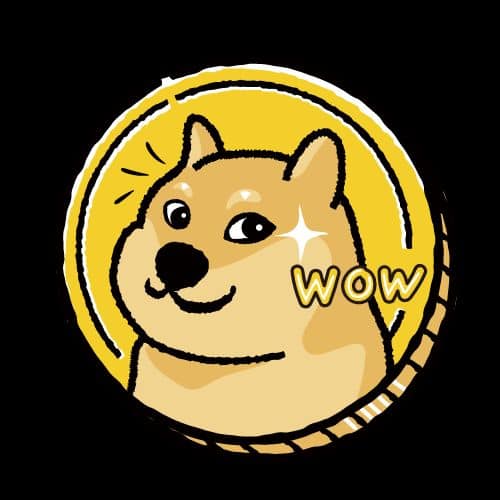 We have mentioned Dogecoin at the beginning of this review, so of course, it is part of our top selection of meme coins. Do you know how you can't talk about the crypto market without referencing Bitcoin? That's the same prominence that Dogecoin has earned among meme coins.
Since its inception in 2013, Dogecoin has retained its throne as the largest meme coin based on market capitalization, with an impressive 132 billion DOGE tokens in circulation. DOGE has traversed an impressive trajectory for a cryptocurrency that initially materialized as a joke. It stands not just as a premier meme coin for long-term investment but also holds the mantle as one of the most underappreciated cryptocurrencies of 2023. The coin boasts a remarkably robust community and has ascended to reign as the monarch among numerous meme coins. Endorsements from influential figures like Elon Musk, the CEO of Tesla, SpaceX, and X, and the legendary rapper Snoop Dogg bolster its dominance among meme coins.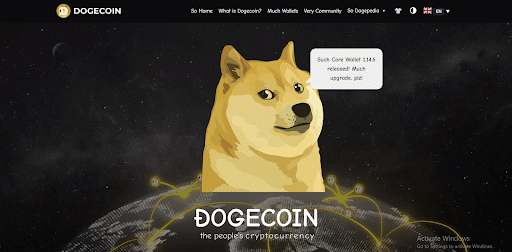 Although DOGE hasn't been immune to the effects of the crypto winter, it has maintained a steady progress. The current valuation of DOGE stands at $0.068 per unit. The coin has steadily experienced bullish trends with an impressive record of almost 1,500%. 
With its history of robust performance and a promising trajectory, DOGE offers investors an enticing prospect of massive income. Thus, if you're looking for a stable meme coin investment, DOGE is the coin for you.
 Your capital is at risk.
Shiba Inu (SHIB)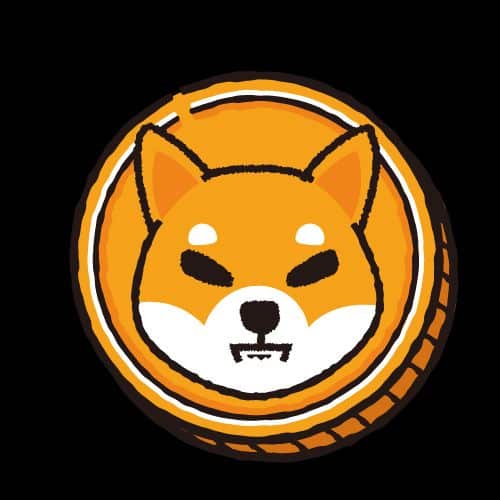 Shiba Inu emerged as one prominent digital asset that has made a name for itself since its launch in 2020. It initially appeared that the price of the coin surged because of the "COVID effect" when many newbie investors flooded the crypto space hoping to make overnight profits, but in 3 years, SHIB has proven that it is here for good.
Shiba Inu, often dubbed "the Dogecoin killer," closely shadows Dogecoin in terms of market capitalization. Yet, SHIB's journey over its lifespan has been nothing short of exponential growth. With a staggering 21,000% surge in value in 2021, SHIB built its relevance in 2022 and 2023.
Another factor that makes the Shiba coin stand out is its robust social media presence and the hype by its community. The meme coin has also earned its popularity for endorsements by popular figures in the crypto space; one of them is Ethereum's co-founder Vitalik Buterin.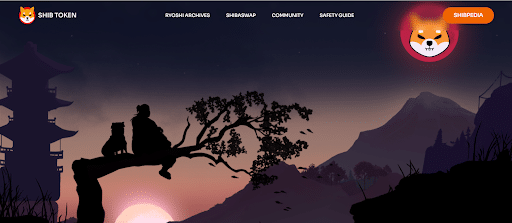 Like DOGE, Shiba Inu wields significant influence in the Decentralized Finance arena. SHIB holders can contribute liquidity to the market engage in staking for rewards, and the coin is seamlessly compatible with NFT projects and Decentralized Apps through Shibaswap. The coin has also permeated into Metaverse, with claims of a virtual real estate holding.
With ongoing initiatives and pertinent advancements, Shiba coin is anticipated to witness broader adoption and attract a more extensive investor base. Experts have also forecasted a potential all-time high of $0.00008845 for Shiba Inu by Q4 2023. With these prospects and a strong community,  SHIB is one meme coin you should have in your portfolio.
 Your capital is at risk.
Floki Inu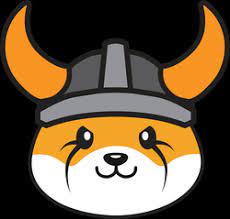 Floki Inu originates from the popular Elon Musk's Shiba Inu pup. This coin has detached itself from its shadowy Shiba Inu reputation and evolved into a Web3 project hinged on a web of decentralized finance, NFTs, and the Metaverse. 
The Floki token operates on Ethereum and Binance Smart Chain, with a 3% tax on transactions to support the project's evolution. Floki aims to empower its holders through meme status, utility, and charitable initiatives.
Although the project's history dates back to June 2021, it has transitioned from a regular meme coin to a multifaceted ecosystem of explosive assets and rewards. The meme coins ecosystem includes:
Valhalla.

A NFT game.

FlokiFi with DeFi products.

FlokiPlaces NFT marketplace.

The Floki University education platform.
With these engagements, it's unsurprising that the meme coin has a potential value with a high circulating supply.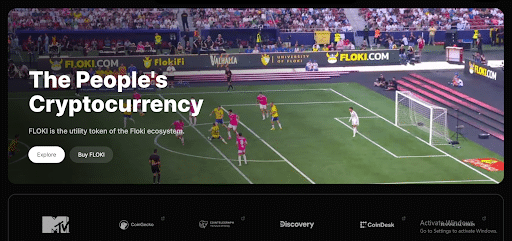 If you are considering this meme coin as an alternative investment option, you should know that FLOKIi's evolving utility and partnerships suggest potential growth. Its diverse initiatives and collaborations indicate that the coin will do well, irrespective of the crypto market's volatility.
 Your capital is at risk.
Baby Doge Coin (BabyDoge)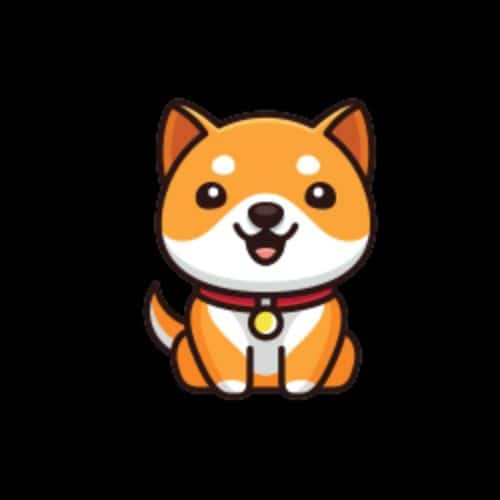 As its name aptly suggests, BabyDoge is the offspring of Dogecoin, and it fully embodies the essence of a parent-child relationship. These meme coins have borrowed the pros of the original Dogecoin to make it stand out as an exceptional new meme coin with a distinctive emphasis on community engagement. This coin has proven its motive to bridge the gap between the everyday individual and the cryptocurrency world with a huge consideration of other species (dogs).
Overseeing charitable initiatives for the welfare of animals has been the focus of BabyDoge since its debut in June 2021. Because it draws inspiration from current global events, global happenings have deeply influenced the project's trajectory. 
The platform operates with a 10% transaction fee framework, wherein a substantial 5% is funneled back to all holders of the BabyDoge token as rewards. They meticulously allocate the remaining 5% to enhance market liquidity.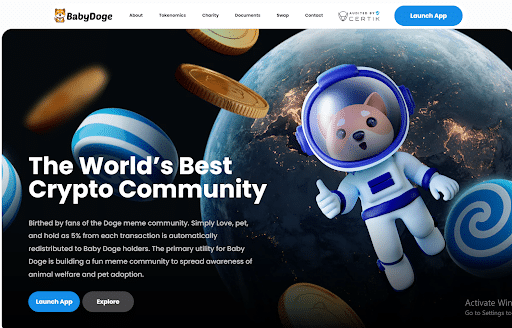 The BabyDoge token is currently available at $0.000000001356. Bolstered by a track record that once delivered a return of nearly 4000%, this meme coin is a worthy contender and surely belongs on our list of top meme coins in 2023.
According to reports, a prominent incentive for holding the Baby Doge coin lies in providing a share in every transaction within its network. Do you want to be a shareholder in BabyDoge? Yes? Today is a good day to add this meme coin to your crypto collection.
 Your capital is at risk.
What are Meme Coins?
More and more investors and crypto enthusiasts have surfed the internet in the last 3 years trying to get the hang of Meme coins, so much so that the question "What are meme coins?" is one of the most popular searches about Meme coins. So discussing this background knowledge is imperative before diving into the best meme coins to buy in October 2023.
Like popular Cryptocurrencies, meme coins are a category of digital assets hinged on their popularity as internet memes and their function in virtual communities. A virtual community's wide acceptance and collective support root the value of meme coins. It's safe to say that meme coins have captured considerable value and attention owing to their light-hearted and frequently humorous essence in pop culture and the larger internet community. Meme coins are popular because they have a huge community of supporters and not necessarily because they are transferrable assets with any practical application.
The practicality of the application of meme coins was first tested in 2013 when Billy Markus and Jackson Palmer launched Dogecoin. The creators reportedly gained inspiration from the Shiba Inu dog breed hence, the coin's image. Asides from its popularity as an internet meme, there is very little that meme coins have been used for. 
Despite its simplistic design and basic functionality, meme coins' value has continued to grow alongside popular Cryptocurrencies like Bitcoin, Ethereum, and XRP. At the outset of the volatile rise of meme coins in 2020, many "investors" procured them because they wanted to be part of the online meme community. As its popularity grew, however, many investors, especially in 2021, began to capitalize on its volatile price surges and diversify their portfolios. Many investors applied the crypto market's strategy of buying the "dip and selling the rip" to maximize profits and capitalize on the high volatility of meme coins.
Best Meme Coins – What to Consider Before Buying?
Buying the best meme Coins is not the same as hitting a jackpot in a casino. You must employ good strategies to recognize and buy ideal meme coins. As opined by seasoned industry experts, here are the top factors to consider in identifying and purchasing profitable meme coins:
Monitor Gains: Use resources like DEX Tools to track top gainers in the meme coin market. Regularly observing performance helps identify the best coins per time.

Test Community Vitality: Strong community support is crucial for any token. Thus, verify a token's resonance and engagement on social media platforms and online communities. Positive sentiment and strong online presence are good indications of explosive growth.

Do a Background Check: Research the team's background, transparency, and past achievements. Assess tokenomics, including supply dilution and burn mechanisms.

Track Whales: Follow smart crypto investors with a track record. These investors will often endorse meme coins that will do well over time. This way, you can invest in meme coins at affordable prices and enjoy the benefits of early holding.
By following these steps, you can navigate the crowded meme coin space more strategically and increase your chances of identifying the most viable opportunities and explosive profits. It's really that simple! 
 Your capital is at risk.
Why do Meme Coins Explode?
So, we have mentioned in this review that meme coins can explode. Now, it's time to explain this explosion's meaning and why it happens. Enjoy!
Meme coins, Dogecoin (DOGE), and Shiba Inu (SHIB) need no introduction because they have surged in popularity and value over the years, with prices exploding to new heights. It may interest you that their volatility and popularity is primarily fueled by a trifecta of factors: 
The viral influence of social media

Endorsements from celebrities and

The impact of market speculation.
Let's discuss this further.
The hype on social media is real. Just as musicians can promote their songs on various social media platforms because they want them to become a "hit," so can communities propel meme coins to stardom. Platforms like Twitter, Reddit, and TikTok have become hotspots for users to share memes, videos, and content that spotlight these coins. This viral engagement generates contagious enthusiasm, igniting demand and bolstering the valuation of this meme coin.
Before and during its launch, the coin's creators and community of holders can focus on increasing its value by creating internet "hype" about it. They employ strategic marketing and social media trends to create awareness about the coin and advertise its perceived price hike. 
Celebrity endorsements also hold substantial weight in catapulting meme coins into the limelight. Influential figures like Elon Musk, Snoop Dogg, and Mark Cuban publicly rallying behind Dogecoin has increased its visibility and popularity. This is one reason Dogecoin will remain stable despite the crypto market's volatility. People trust these celebrities, and their trust further extends to the stability of their meme coin investments. Some communities can pay influencers with a large following to increase the acceptance and popularity of the coin; thus, celebrity endorsement sure goes a long way in the coin's explosion.
Now, lastly is market speculation. Speculations generally play a dynamic role in the explosive rise of any crypto asset, and meme coins are no different. As more investors show interest in a meme coin by purchasing it, its value increases. The more investors buy a meme coin, the more popular it becomes, with the increased demand leading to its explosive value. This triggers a fear of missing out (FOMO) among other potential investors. This snowball effect perpetuates a cycle of buying and selling.
Why Invest in Meme Coins?
There have been and will always be two perspectives on meme coins. On the one hand, the community of meme holders is optimistic about its investment opportunities. On the other hand, critics describe the value of meme coins as fictional.
Meme coin advocates insist that meme coins are a welcome departure from the intricate nature of traditional cryptocurrencies. This plays through as meme coins have created opportunities for many first-time investors in the crypto space. Its community has also developed a sense of togetherness that encourages inclusiveness and participation of all its members.
Conversely, meme coin skeptics have expressed their reservations about its speculative nature. This is understandable, particularly because of the lack of inherent value or distinct use.
Based on these two perspectives, we can draw a balance between the risk and potential of meme coins. Without a doubt, the value of meme coins rides on its popularity and acceptance by the internet community. It, however, has an increasingly high potential to multiply investments and create massive profits. These huge profits come with a price of high volatility, which means that investors can make massive profits and losses all in one breath. We, therefore, advise that you consider the risk before buying a meme coin and preferably buy a coin with a strong internet community with reputable holders.
How to Buy Meme Coins Via Presale
As an investment, meme coins ride on its price volatility. Most meme coins start to build value from a presale, enabling investors to buy at low rates. So, how exactly can you buy a meme coin via presale? Taking $MK as a prime example, here's how to buy a meme coin via presale.
Step 1: Open a Crypto Wallet: Set up a MetaMask wallet if you use a desktop, but if it's your mobile phone, then Trust Wallet is fine.
Step 2: Buy Your Preferred Cryptocurrency: Since $MK can not be purchased directly, you must purchase a more popular cryptocurrency like ETH, USDT, or BNB, which you will swap later. Save this cryptocurrency in your wallet.
Step 3: Connect Wallet: Visit wallstmemes.com, click "Connect Wallet," and select your type of crypto wallet from step 1. Follow the prompts to link your crypto wallet to the $WSM platform.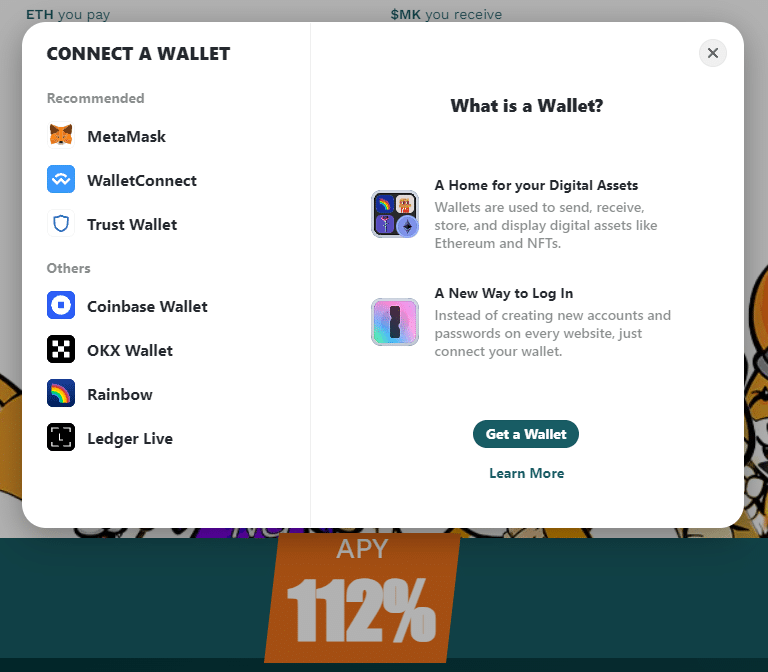 Step 4: Swap the Available Cryptocurrency for $MK: Swap the ETH, USDT, or BNB that you earlier purchased in Step 2 for $MK. To do this, simply enter the amount of $MK you want to purchase and confirm the buy order.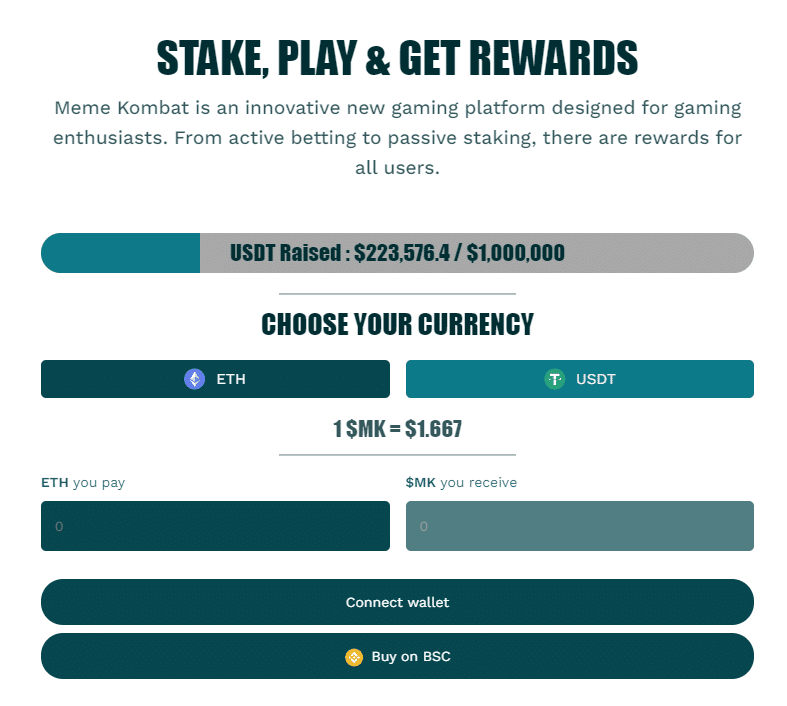 Step 5: Claim Tokens: At the end of the presale, transfer your $MK to your wallet. 
Pretty Easy! You can also follow $MK on social media to get a heads-up about the end of its prelaunch sales and the rewards for early investors. 
 Your capital is at risk.
How to Buy Meme Coins on Etoro
Since its popularity skyrocketed in 2020 and 2021, meme coins are now available on centralized and decentralized crypto exchanges. While the more popular coins are available on both exchanges, many new coins are often exclusive to only decentralized networks. It may interest you that some of the new coins highlighted in our list are only accessible on decentralized exchanges. 
While meme coins on centralized exchanges can be purchased directly in fiat currencies, coins in decentralized exchanges can only be purchased by obtaining other cryptocurrencies. In such instances, acquiring tokens would necessitate obtaining BNB, BTC, or ETH first. If you need a platform to purchase popular altcoins, then eToro is the place to go. You may also discover that some new meme coins are currently available on the platform; check out eToro and see for yourself! Here's how to go about it:
Step 1: Set Up Your Account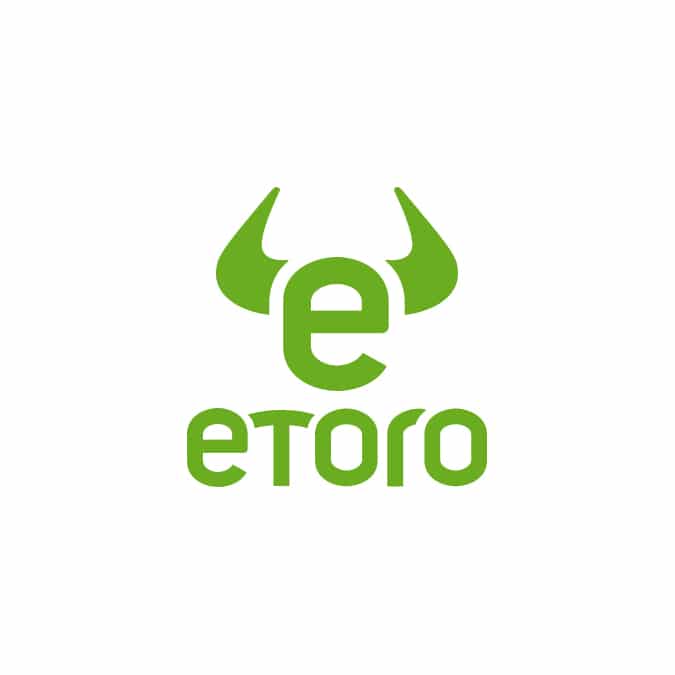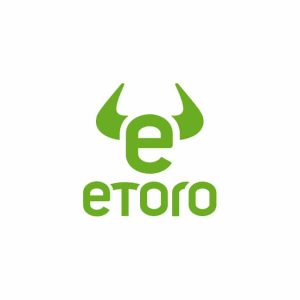 Visit eToro to sign up for an account. During sign-up, you'll be prompted to furnish some personal information, including your name, email address, and a unique password.
Next, you must confirm your identity by submitting a valid passport or driver's license. Nothing to worry about; the verification exercise will only take a few minutes.
Step 2: Funds Your Account
After successfully setting up your eToro account, proceed to fund it. Luckily, eToro accommodates a range of payment options, so you can make deposits via bank transfers, debit/credit cards, PayPal, and Skrill. The minimum deposit on eToro is $10, so please bear that in mind when signing up.
Step 3: Purchase Your Preferred Cryptocurrency
After funding your account, you can buy crypto tokens to exchange for your preferred meme coins. Please note that the specific token to purchase will depend on the exchange. To purchase a crypto token on eToro, use the search bar to locate the coin and initiate an order. 
Step 4: Transfer Your Cryptocurrency to a Wallet
Upon purchasing your preferred crypto assets, transfer them to a wallet compatible with the website or decentralized exchange from which you intend to acquire meme coins. Then create a connection between your wallet and browser to transfer the value of your cryptocurrency from your wallet on eToro to your preferred exchange platform. 
Step 5: Buy Meme Coins
With the connection you created in Step 4, transfer your cryptocurrency to the meme token's address. Once confirmed, swap using the platform's exchange swap features.
Easy peasy! Who wouldn't want to sign up with a process this easy?
Best Meme Coins List – Conclusion
It appears that meme coins are here to stay, and the daily addition of more novel meme coins to the market is proof of this. To help you make the best choices, we have reviewed the best meme coins in 2023. Every coin on this list is expected to multiply investors' profit as they have projected margins of utility and value.
While it's important to bear in mind that the volatility of these coins is hinged on the effort of their community of holders and their ability to maintain the meme's popularity across platforms, you can rest assured that these coins will be riding the trends for a long time. To maximize profits, however, we advise that you measure your tolerance risk and develop a solid trading strategy.
If you are considering investing in meme coins, now is the best time to buy. You can seize this opportunity to invest in our top-rated meme coin, $WSM. You will be glad you did.
 Your capital is at risk.
FAQs
What is the strongest meme coin
Which meme coins will explode?
Which meme coin will reach $1?
Which meme coin will be like Shiba Inu?