How To Buy BTC20 Token – Presale Guide 2023
Disclosure
Everything you read on our site is provided by expert writers who have many years of experience in the financial markets and have written for other top financial publications. Every piece of information here is fact-checked. We sometimes use affiliate links in our content, when clicking on those we might receive a commission – at no extra cost to you. By using this website you agree to our terms and conditions and privacy policy.
New ventures are continuously developing in cryptocurrencies to attract investors' attention. BTC20, a promising coin scheduled to debut in 2023, is one such scheme. If you're considering participating in the BTC20 presale, this guide will provide you with a thorough, step-by-step plan for getting BTC20 tokens during the presale.
Ensure you fully grasp the project you're interested in before investing in Bitcoin. Start by exploring the BTC20 website, whitepaper, and other resources offered. The project's objectives, features, use cases, team members, and roadmaps should all be noted. You can evaluate the project's potential and choose wisely if you know its foundations and check if it's good to buy BTC20 token.
Your investment may go down as well as up in value.
How to buy BTC20 Token Step by step
Investor interest in Ethereum, the second-largest cryptocurrency by market value, has grown significantly. This step-by-step tutorial will bring you through acquiring Ethereum on eToro, one of the top social trading platforms.
Step 1: Buy ETH from eToro
Visit eToro's official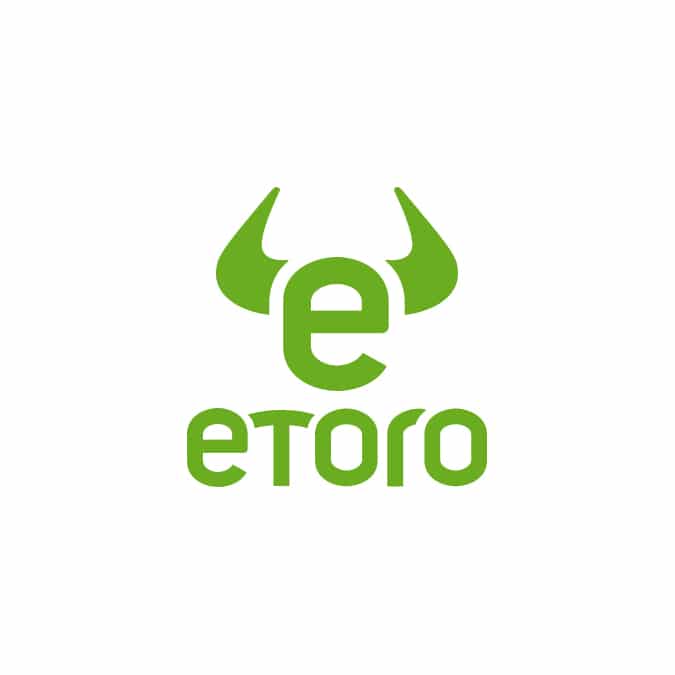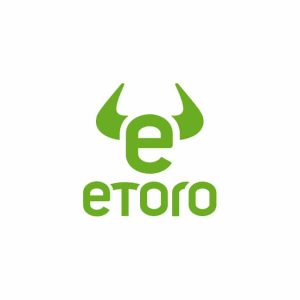 website and select "Sign Up" or "Get Started" to begin trading. Include your name, email address, and password in the needed fields. Afterward, you must complete the KYC (Know Your Customer) procedure by giving basic personal information and confirming your account. A copy of your identity (like a passport or driver's license) and proof of address (such as a utility bill or bank statement) are often required.
After your account has been validated, you must deposit money into your eToro account to buy Ethereum. In addition to bank transfers, credit/debit cards, and well-known e-wallets like PayPal and Skrill, eToro provides several deposit alternatives. Select the most practical approach for you, according to eToro's directions, and transfer the required sum to your account. Ensure you have enough money to pay for the Ethereum purchase and any related fees.
Your investment may go down as well as up in value.
Step 2: Transfer ETH to Metamask
You need to have a MetaMask wallet installed in your browser extension or mobile app before sending Ethereum from eToro to MetaMask. Visit the official MetaMask website and follow the steps to create your wallet if you don't already have one. After logging in, find the "Withdrawal" or "Transfer" area on the eToro site. The precise placement may change depending on interface modifications, but you can normally locate it in the account settings or money management section.
Find Ethereum (ETH) as the currency you want to transfer in the withdrawal section. Ensure you have enough Ethereum in your eToro account to cover the transfer. Note any withdrawal restrictions or costs related to the transaction. You must provide your MetaMask wallet address to send Ethereum to MetaMask. Copy the Ethereum address linked to your MetaMask wallet by opening it. Go back to the eToro withdrawal page and put the address of your MetaMask wallet into the appropriate space. Once you have gone through the transfer details and are satisfied with it, you can confirm the transfer request.
Step 3: Connect your crypto wallet to the BTC20 presale
If you want to connect your cryptocurrency wallet to the BTC20 presale, make sure it is compatible, get your wallet address, go to the official BTC20 presale website and register for the whitelist. Connect your wallet to the presale platform using the wallet connect option on the website or with your email address.
Step 4: Swap ETH for $BTC20
You must use a decentralized exchange (DEX) that accepts BTC20 and Ethereum to convert Ethereum into BTC20 tokens. Uniswap is a prominent DEX that utilizes the Ethereum Blockchain. You can easily connect to your wallet, open the swap option, choose Ethereum and BTC20, choose the amount to be swapped, review and approve the swap, complete the transaction, and check the BTC20 tokens.
Claim tokens after the presale
You can claim your BTC20 tokens once the presale is finished and the project is available to all.
Your investment may go down as well as up in value.
What is BTC20?
BTC20 is an Ethereum blockchain-based green ERC-20 variant of the cryptocurrency Bitcoin. BTC20 tokens will be distributed under the original Bitcoin block reward schedule through a confirmed staking contract. By staking BTC20, you can participate in a new Proof-of-Stake (PoS) system and share these benefits.
BTC20 Tokenomics
The token economy of BTC20 is strong and precisely planned, paying tribute to the origins of Bitcoin while opening the path for a new era of staking rewards. BTC20 carries on the history of the original cryptocurrency, inspired by Bitcoin's modest beginnings when its price stood at $1 in April 2011 and had a circulating supply of about 6.05 million.
A presale will take place to launch the BTC20 initiative. A soft limitation of 3 million BTC20 tokens will be sold first, and an additional 3.05 million tokens with a price of one dollar each may become available later. This fund-raising activity will support future development, marketing, and the formation of significant partnerships that will fuel the expansion of the BTC20 ecosystem.

BTC20 Roadmap
The BTC20 token proceeds down a road modeled by the long history of Bitcoin, which was advanced by the invention of staking for passive revenue. BTC20 aspires to change how Bitcoin is viewed by upgrading what functions and introducing new features that benefit all holders. The different stages are:
Launching a presale and token distribution: 3 million BTC20 tokens will be offered at a unique cost of $1 a piece during the presale stage. After the soft constraint of 3 million tokens is achieved, 3.05 million more tokens will be made available for purchase to reflect the market valuation of Bitcoin in 2011. The money raised will serve as a springboard for future research, marketing efforts, and joint ventures.
Staking activation: The BTC20 team will launch a fixed, safe staking contract. This contract will be the main building block of the token's staking mechanism by locking all unsold tokens (a minimum of 14.95 million). The ability to stake BTC20 tokens will allow users to participate in the staking rewards distribution.
Development and expansion: The BTC20 team will concentrate on the project's ongoing growth and development. The security and effectiveness of the staking contract will need to be improved.
A sustainable future: BTC20 seeks to establish sustainability over the long term. The staking contract will keep rewarding stakers with BTC20 tokens in accordance with the Bitcoin release schedule over a period of about 120 years. This method of measured and progressive token release guarantees a fair distribution of benefits, offering persistent incentives for sustained neighborhood participation.
Your investment may go down as well as up in value.
Why Is BTC20 a Good Investment Right Now?
A Sustainable version of Bitcoin
$BTC20 is a more sustainable version of Bitcoin because it is launched on the Ethereum blockchain instead of Bitcoin's native chain. Ethereum became more eco-friendly in 2022 after it transitioned from Proof of Work to Proof of Stake model, reducing its carbon footprint and energy consumption by 99.988% and 99.992%, respectively.
BTC20 will follow Bitcoin's success
BTC20 is poised to follow in Bitcoin's steps. The token is almost like a second opportunity for people who missed out on Bitcoin. Also, features like staking the token to earn and a maximum total supply of 21 million tokens will drive the price of BTC20 up.
BTC20 is an ERC20 Standard token that can easily be used with DeFi applications
Since BTC20 is an ERC20 token, holders can use the token to participate in Ethereum-powered decentralized finance applications like blockchain gaming apps and NFT trades. Holders can also earn staking rewards.
Your investment may go down as well as up in value.
FAQs
What Cryptos Can You Buy BTC20 Token With?
What is the Price for BTC20?