Best Upcoming NFT Games To Invest In 2023
Disclosure
Everything you read on our site is provided by expert writers who have many years of experience in the financial markets and have written for other top financial publications. Every piece of information here is fact-checked. We sometimes use affiliate links in our content, when clicking on those we might receive a commission – at no extra cost to you. By using this website you agree to our terms and conditions and privacy policy.
Taking advantage of the new blockchain technology, NFT games are a new notion of a traditional video game based on an innovative way of obtaining rewards, including cryptocurrencies or unique digital objects such as characters, costumes, or even lands taking the metaverse as a platform.
Here, we will closely examine some of the best upcoming NFT games available today and learn how to add them to your investment portfolio.
Best Upcoming NFT Games 2023 (list)
Meta Masters Guild – Brand New NFT Gaming Project That Will Explode in 2023
Fight Out – Move to Earn NFT Platform With Innovative Fitness Games
Tamadoge – Overall Best NFT Game For 2023
Battle Infinity – Superb NFT Game Metaverse Project
Lucky Block – Exciting Crypto Lottery Game With An Attractive NFT Collection
Girls, Robots, Dragons – NFT Game Featuring A Premium Fantasy & Sci-fi NFT Card Collection
Battle of Guardians – Impressive Online NFT Fighting Game
The Sandbox – Exceptional NFT Game For Minecraft Enthusiasts
Mines Of Dalarnia – Best Free NFT Game For Adventure & Action Lovers
Your capital is at risk.
Best Upcoming NFT Games UK 2023 – Reviewed
1. Meta Masters Guild- Brand New NFT Gaming Project That Will Explode in 2023
The first web3 mobile gaming guild in the world, Meta Masters Guild will give players access to an ecosystem of top-tier blockchain games. The guild's mission is to address issues like monopoly and poor game quality that are currently present in the gaming industry. The project will instead concentrate on developing excellent games that are entertaining to play and provide a worthwhile incentive.
The $MEMAG token will be used as a reward incentive for all Guild games. By completing missions in the various games and spending time in the ecosystem, players can earn gems. After that, gems can be exchanged for MEMAG tokens. The tokens can be fully traded, cashed out, or reinvested into the ecosystem to reap additional benefits.
The coin will provide a reward system that provides actual value and encourages users to spend time playing each game.
There are one billion MEMAG tokens available overall. When a result, as demand rises, the asset's value will face upward price pressure. Within the ecosystem, MEMAG tokens will be used to purchase NFT assets, unlock features, and access various games. All the resources they use in the game will be completely owned by the players.
Your capital is at risk.
2. Fight Out- Move to Earn NFT Platform With Innovative Fitness Games
Fight Out is by far the most unique NFT game to be released in 2023. The platform is a move-to-earn application that aims to encourage people to maintain a healthy lifestyle through incentivization. Users are rewarded for completing workouts, reaching goals and sticking to healthy habits. The twist? Every user is given an NFT avatar that will reflect their real-life fitness abilities.
These avatars can then be used to enter into exclusive NFT fitness competitions through which users can win valuable crypto rewards. The fitter that users become in real life, the better chances they will have of winning competitions and earning rewards.
Th Fight Out ecosystem is supported by the FGHT utility token. FGHT is an ERC20 token that is built on the Ethereum blockchain network. FGHT has a limited supply which will hold its value and allow users to earn real-value rewards through participating in the platform.

For completing workouts, winning competitions and reaching goals, users are rewarded in REPS. These REPS can then be traded for FGHT, used to buy Fight Out merch or staked for gym memberships. The Fight Out ecosystem will eventually build physical gyms for users to workout, socialize and create content in. The gyms will be equipped with high quality equipment, social working spaces and state-of-the-art content studios.
Fight Out aims to create a community of motivated individuals who want to build healthy habits, connect with each other and earn rewards for working out.
Sounds good? You can become an early investor and receive 50% extra tokens for FREE by investing in the FGHT presale now.
Your capital is at risk.
3. Tamadoge – Overall Best NFT Game For 2023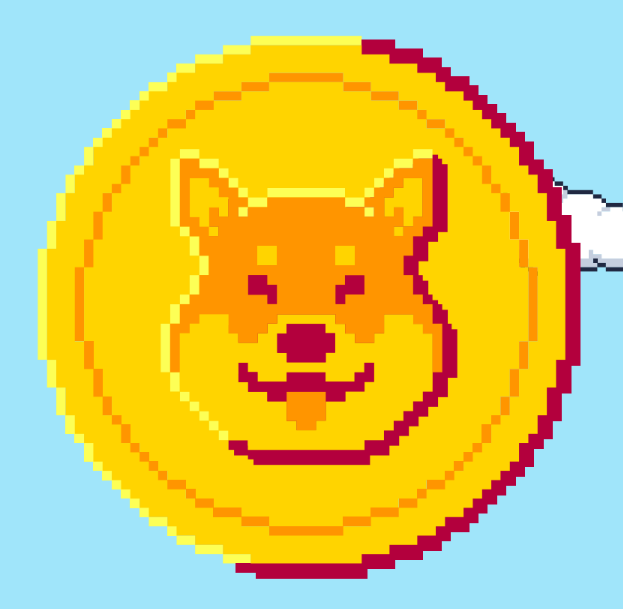 Among the best upcoming NFT games in 2023, is Tamadoge – a game that allows players to create, collect, and fight with doge pets within the metaverse. In addition, users can integrate their NFTs into existing metaverses using a 3D model, through which everything can be layered and integrated.
With TAMA, Tamaverse's native currency, users can participate in various Tamaverse offers. This asset is deflationary, which means its value will increase over time as the supply decreases.
The token supply is limited to just two billion tokens, so only a limited number will be available. At the beginning of the presale, 1 billion tokens were offered, 400 million have been reserved for exchanges, and another 600 million will be released over the next decade.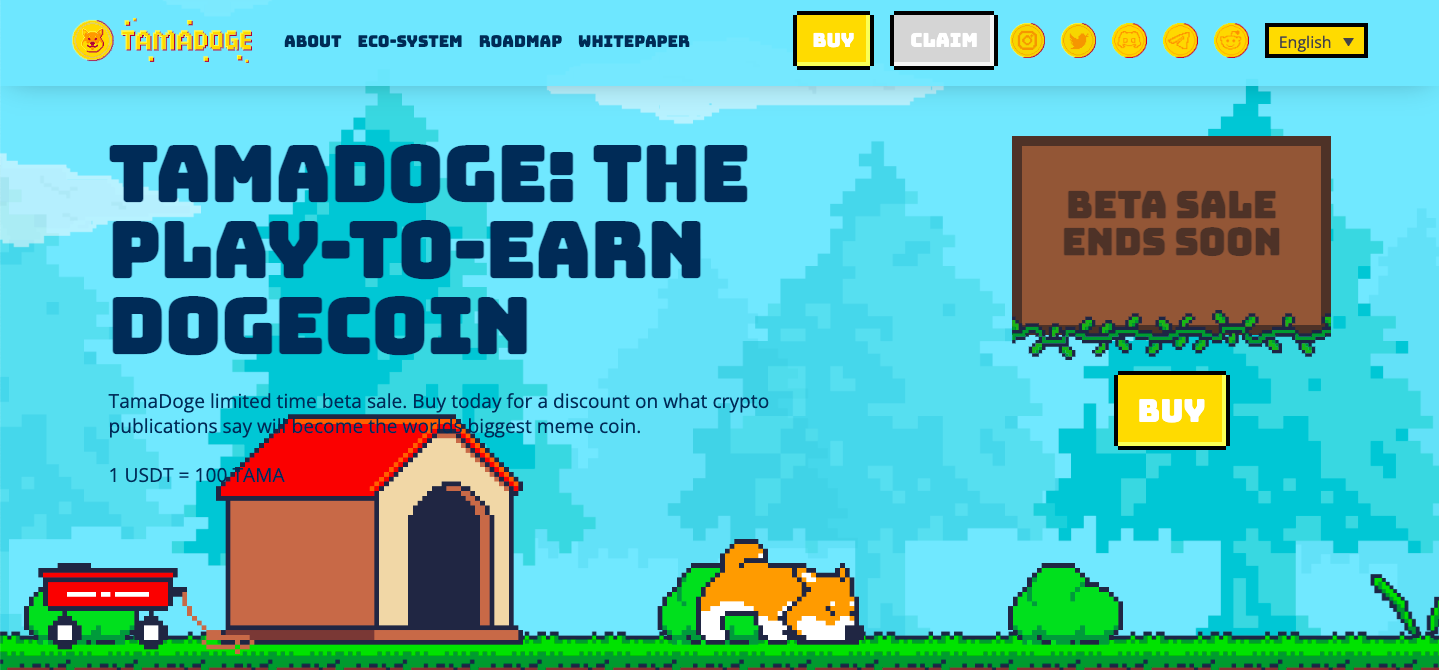 Within the Tamaverse, players can purchase in-game products, care for their pets, and participate in battles to obtain doge points with Tamadoge.
Tamadoge pets are fully mintable NFTs. Over time, the pet grows. The Tamadoge can turn into a Tamaghost if it is not cared for properly. Owners will need Tamadoge to purchase pet care products at the Tamadoge store. 10% of Tamadoge is burned every time it is in the store.
Tamadoge is expecting to launch an augmented reality application shortly, in which users will be able to see their pets in the same environment where they can interact with them.
Tamadoge is currently in the presale stage of its launch. This is a the best time to invest in the token before prices go up after exchange listings.
Your capital is at risk.
4. Battle Infinity – Superb NFT Game Metaverse Project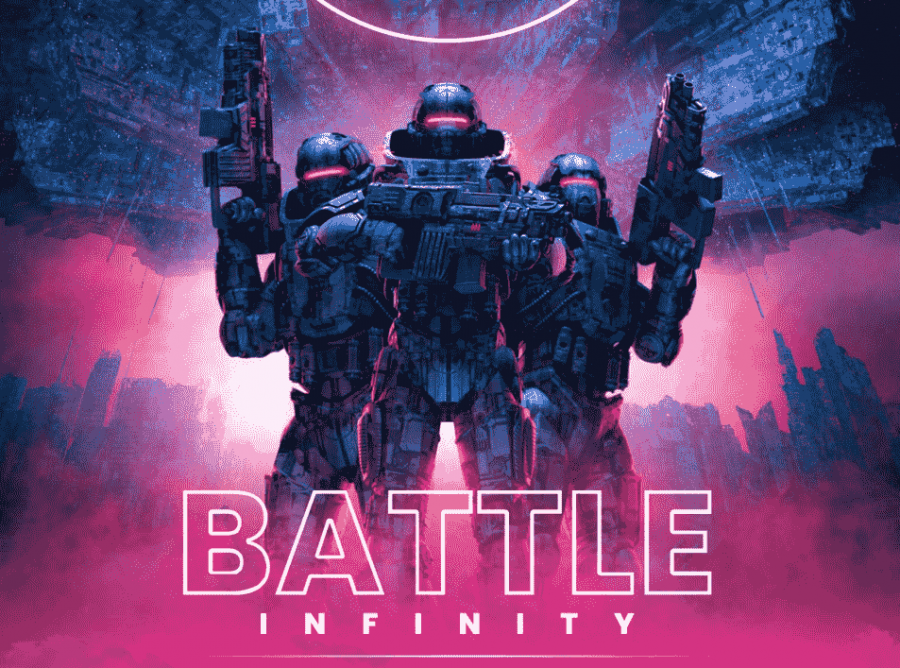 In terms of upcoming crypto NFT games, the Battle Infinity project has to be one of the most exciting. An ecosystem based on NFTs is being created as part of this project, and it consists of six completely new platforms that will function together as a virtual Metaverse for the gaming industry. Besides this, it is also an industry-specific project with a broad range of features.
A specialized NFT marketplace, a betting platform, a fantasy sports platform, the IBAT Premier League, P2P games, a decentralized exchange, and a metaverse are some of the components of the Battle Infinity ecosystem.
The IBAT Premier League is Battle Infinity's primary offering. As part of the IBAT Premier League, players build their teams and compete for prizes in a virtual sports tournament. Furthermore, players can also earn rewards by participating in various multiplayer games available on the platform in addition to the tournament.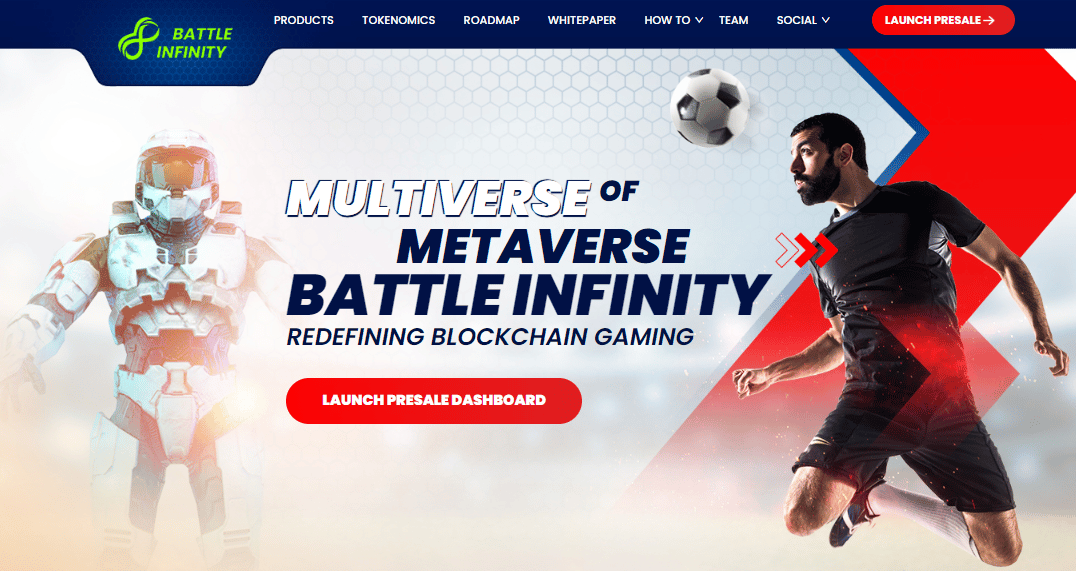 IBAT tokens can be received as a reward for the most skilled players as well as an opportunity to earn revenue from betting the tokens on Battle Stake and buying virtual advertising space, which will be used to advertise within the game.
The Battle Infinity ecosystem is powered by the IBAT token, which has a maximum limit of 10 billion coins. You can now buy IBAT on PancakeSwap with BNB (Binance Coin).
Your capital is at risk.
5. Lucky Block – Exciting Crypto Lottery Game With An Attractive NFT Collection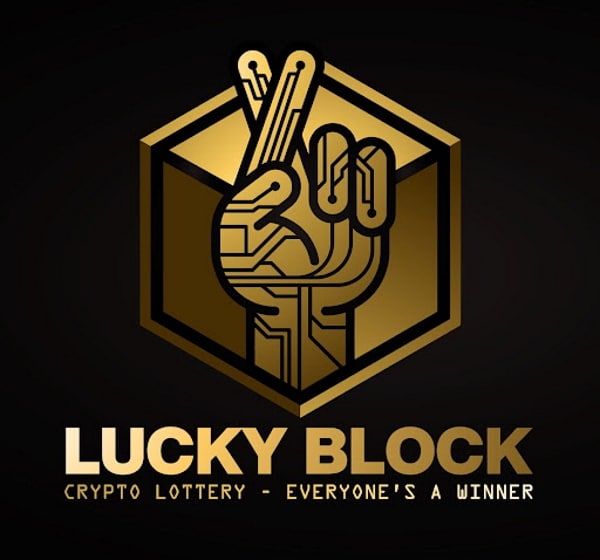 Based on Binance's Smart Chain, Lucky Block is a blockchain-based project allowing its users to create a 'world lottery' using blockchain technology. Using this methodology, it is hoped that the lottery will become fairer and more transparent and offer individuals a greater chance of winning prizes.
Lucky Block has also entered the NFT space with its Platinum Rollers Club platform, which hosts 10,000 NFTs. Over time, there is an increase in the intrinsic value of each token due to the scarcity of supply. Therefore, there is every possibility that Lucky Block's NFTs will continue to rise in value.
Additionally, investing in Lucky Block NFT has several benefits, one of which is that you are guaranteed entry into the daily prize draw when you purchase an NFT. Those who hold an NFT are eligible to participate in this daily prize draw, which is separate from Lucky Block's main lottery game.
Moreover, once you purchase a Lucky Block NFT, your daily prize entry is valid for your entire life. So you have a chance to win a jackpot prize every day for as long as you remain an NFT holder.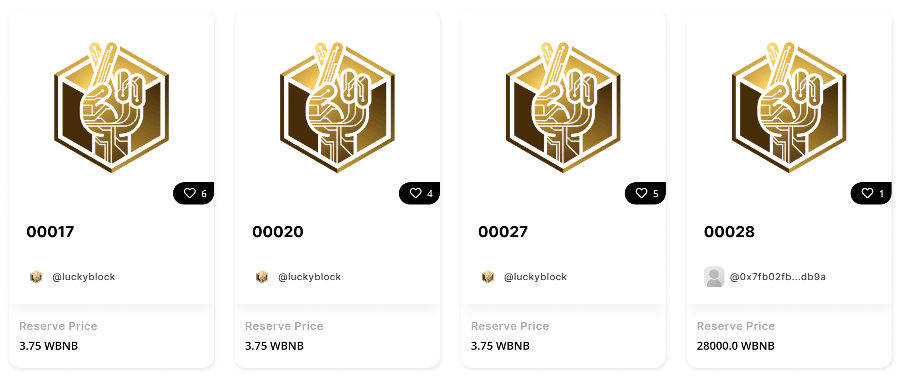 Due to their rarity, 25 of the 10,000 Lucky Block NFTs minted are rare collectibles. As soon as you make your purchase, you won't be able to know if you've bought a rate NFT or not. So if your number appears on the daily prize and you have a rare Lucky Block NFT, you will win double the jackpot prize.
Lastly, as part of the broader marketing campaign developed by Lucky Block, the team has announced that one NFT holder will win a Lamborghini as part of a broader competition. All 10,000 NFTs must be sold before the draw can be concluded to qualify for the draw.
You money is at risk.
6. Girls, Robots, Dragons – NFT Game Featuring A Premium Fantasy & Sci-fi NFT Card Collection
Girls, Robots, Dragons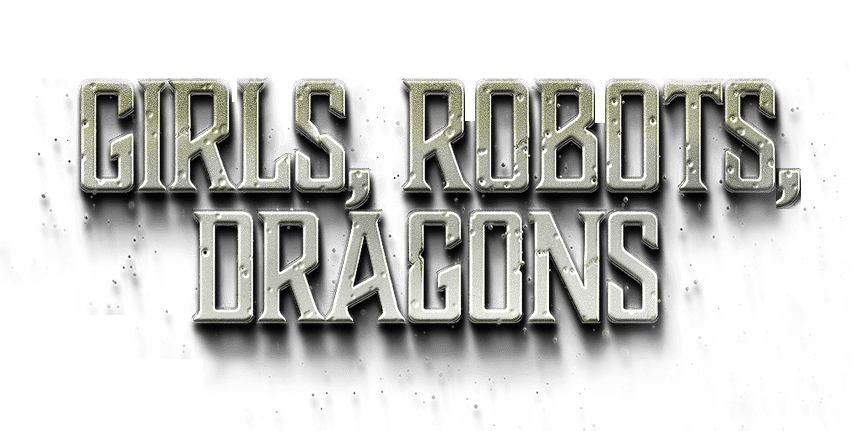 is an exclusive collection of fantasy and sci-fi-based NFTs. The project comprises 9,000 NFTs on the Ethereum blockchain representing 15 unique characters (5 girls, 5 robots, and 5 dragons) shown on two randomly selected backgrounds.
This allows trading NFT cards of different fantasy characters, such as warriors, dragons, fairies, robots, mermaids, and mythological beasts. Designed by the legendary artists Zoltan Boros and Gabor Szikszai, this collection is a manifestation of their talents.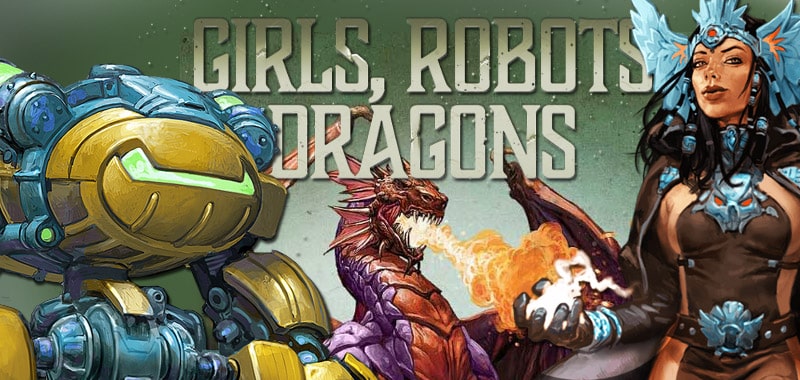 It is also worth mentioning that the GRD NFT drop also includes a collectible card game where the players must collect four different types of cards in order to complete an entire book and become eligible for fantastic prizes.
Several redeemable utilities are available, including custom canvas paintings, personalized three-tone drawings, sketches, numbered and signed prints, and online meetings.
It is estimated that there will only be 3,000 NFTs that will be minted at a price of 0.07 ETH, as well as 6,000 vaulted cards in this NFT trading card game that will also play a role. As well as dust-proofing, they're also equipped with a play-to-earn utility, which allows you to earn passive income while playing.
Your money is at risk.
7. Battle of Guardians – Impressive Online NFT Fighting Game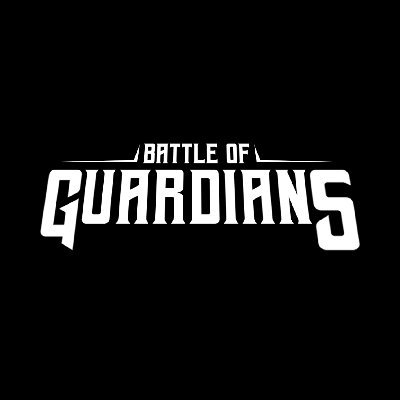 Battle of Guardians (BOG) is a real-time multiplayer, NFT fighting game built on the Solana Network & Binance Smart Chain, developed on the Unreal Engine.
BOG was launched as a play-to-earn NFT game after carefully assessing its uses and future potential, backed by a thorough study of its use cases. In this NFT crypto game, players are engaged in a real-time multiplayer mode of play where they fight fierce battles against other players for rewards as they compete with one another. Among the characters that its players can select are humans, demons, and guardians.
Multiple realms exist in the game world, and battles occur across them all. There is also a one-on-one mode available within P2E BOG where players can battle it out for rewards in an endless battle to earn the ultimate reward.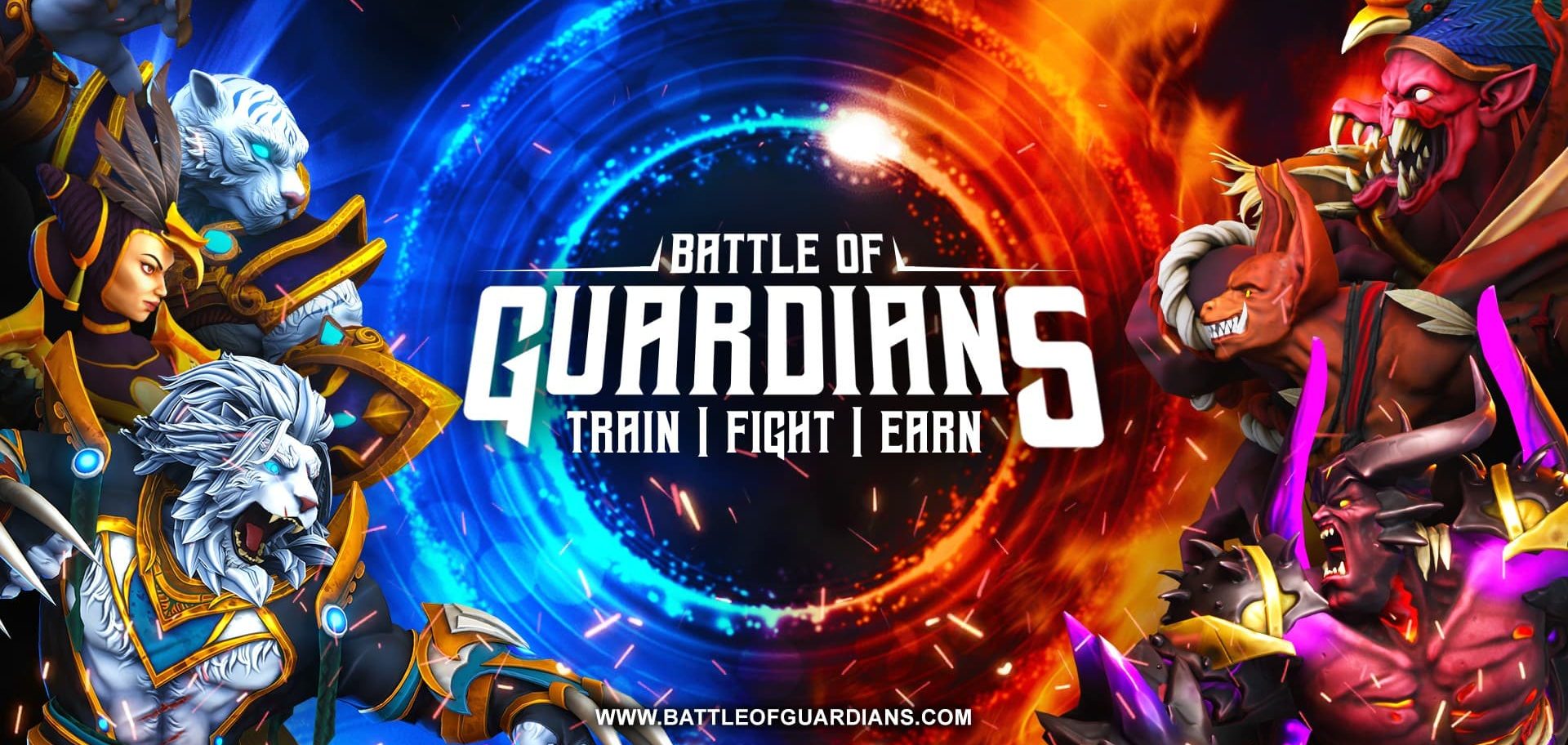 As a reward for winning a battle, a player will earn 'Fighting Points' ($FP), which can be used to buy objects from the marketplace or to enter tournaments that offer greater prizes to the winners.
Through decentralized exchanges, you can purchase the in-game token using your cryptocurrency. As an alternative to purchasing crypto, you can purchase tokens with crypto wallets offered by companies such as eToro, our recommended broker.
Your money is at risk.
8. The Sandbox – Exceptional NFT Game For Minecraft Enthusiasts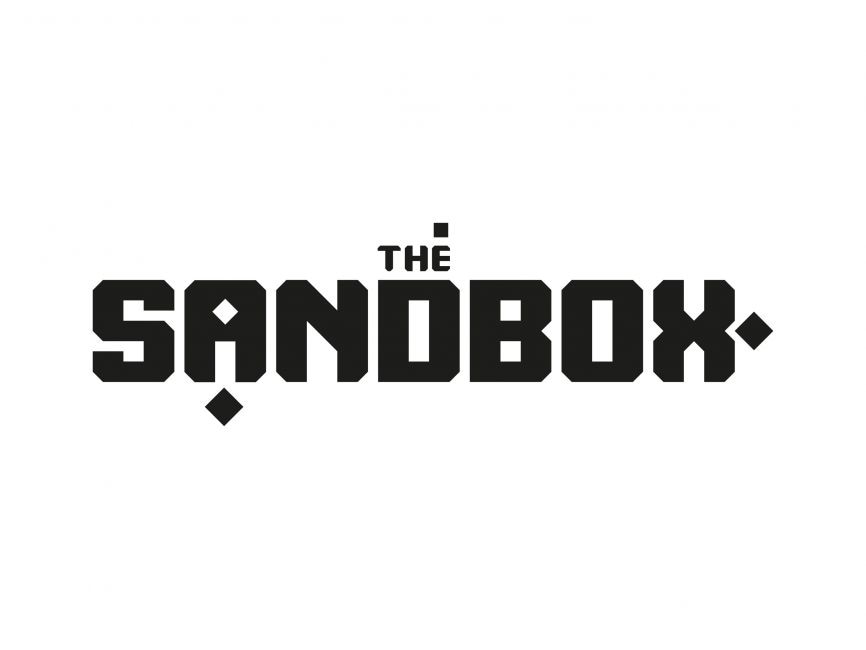 One of the latest NFT games to watch that has recently become popular is The Sandbox. The project involves a video game where users can create their own characters in which to compete and perform missions, which will be exchanged for crypto in the process.
There are a lot of parallels between the game and other NFT-powered projects, such as Minecraft and Roblox. For example, the Sandbox's Metaverse allows players to create unique experiences by using their games and assets to populate digital real estate, referred to as LAND, within the Sandbox's metaverse.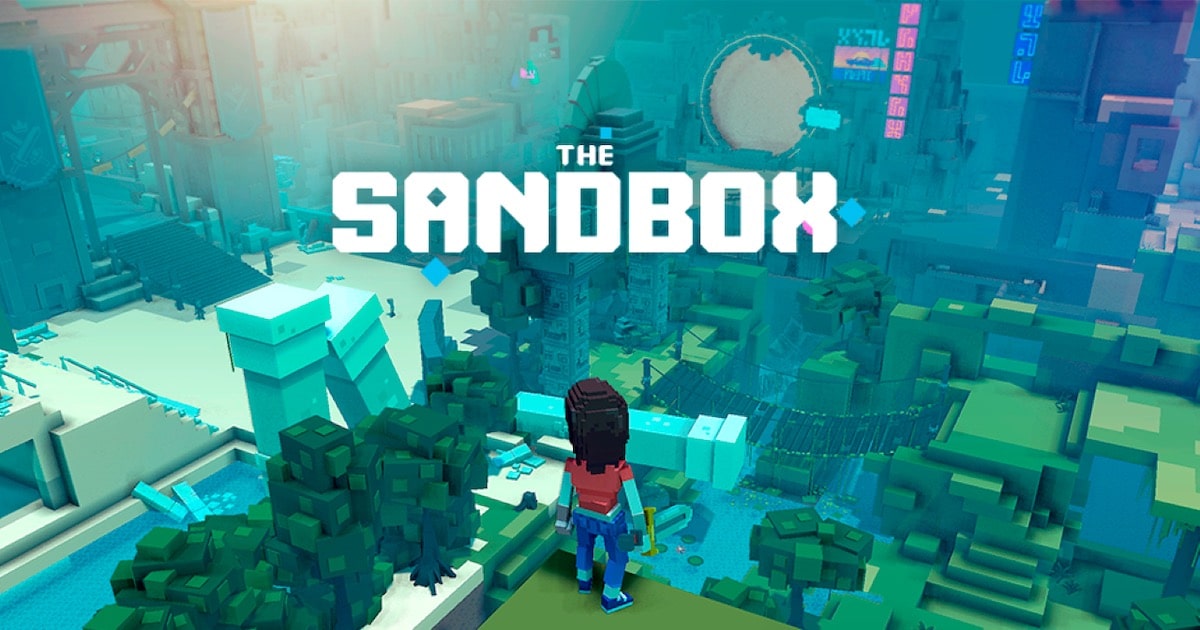 Users also can create 3D games, which do not require programming experience.
The Sandbox allows everyone on the platform to become the owner of their developed assets and sell them to others on the platform's marketplace, using the SAND token, the platform's native cryptocurrency. As a result, anyone can sell digital items, games, and other collectibles they develop on Sandbox.
The game can also be considered a profitable business opportunity in the speculative investors' industry. For instance, one user has sold 4.2 million USD of virtual islands that they developed within the game.
Your money is at risk.
9. Mines Of Dalarnia – Best Free NFT Game For Adventure & Action Lovers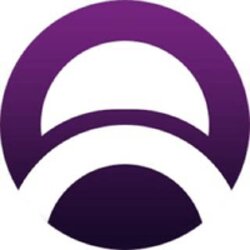 As a final entry on our best NFT games review, we have Mines of Dalarnia – one of the best NFT games available for those who especially enjoy adventure and action video games. Initially launched via the Binance Launchpool, the top-rated game has a mythical feel. The player chooses between two different factions: landowners and miners.
As part of the Mines of Dalarnia ecosystem, landowners will have the opportunity to acquire virtual land from within the game. In contrast, miners are tasked with earning resources by defeating monsters so that they can earn resources. Additionally, it is possible to purchase in-game items for Mines of Dalarnia via the Binance NFT market to enhance your experience.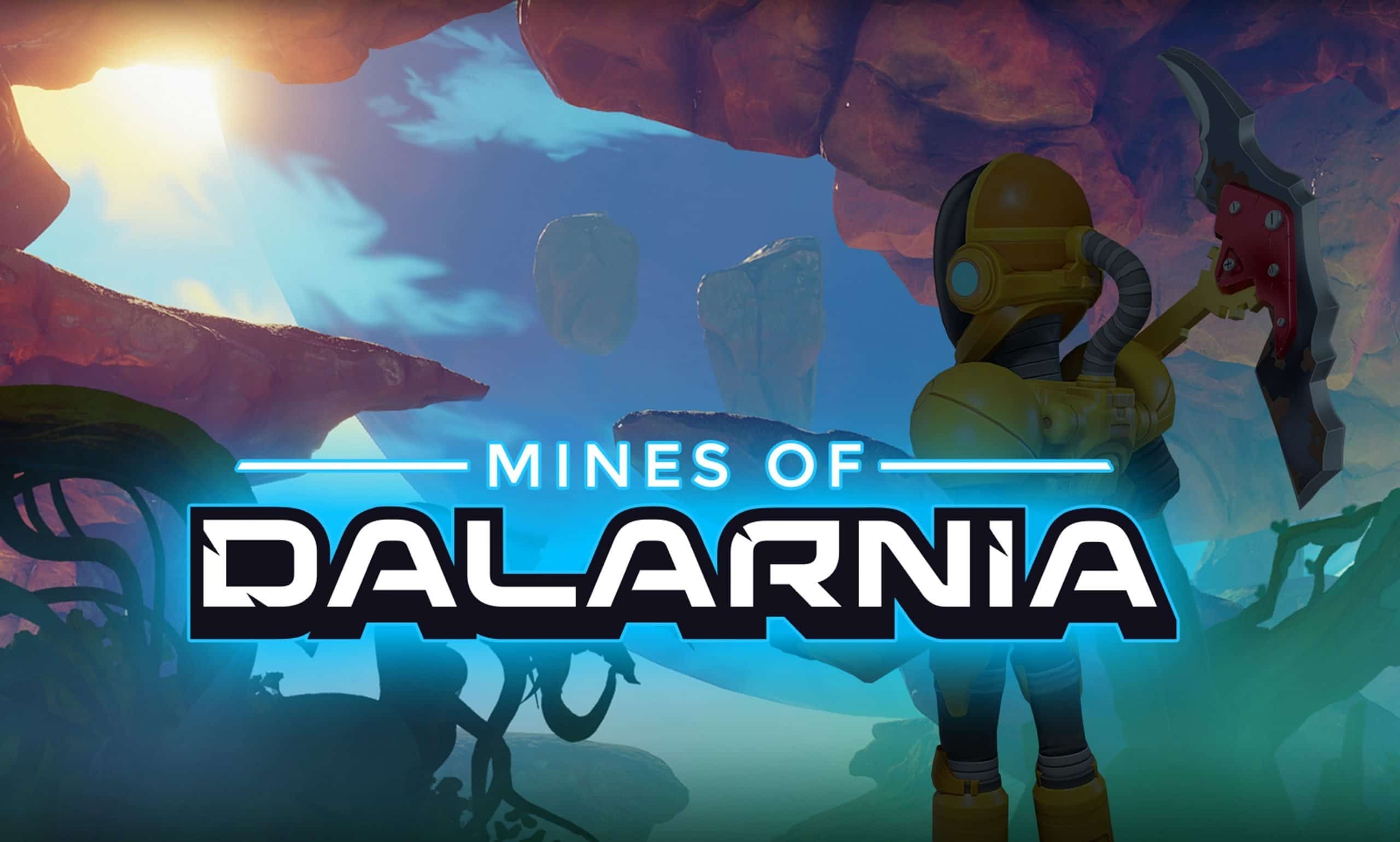 A native token, called DAR, is used as in-game currency in Mines of Dalarnia. It is possible to purchase items in the in-game marketplace in exchange for DAR, which you can then exchange for rewards in the game. In addition, the fact that Mines of Dalarnia is made available through a web-based application means that it can be accessed easily by users of various computer specs, regardless of your PC resources.
Your money is at risk.
Where to Invest in Upcoming NFT Games
The more knowledge you gain about the upcoming NFT games, the better you will be able to invest in them. The following section will give you an overview of the platforms on which it is possible to do so.
1. Bitstamp – Suitable Choice When Investing In In-Game Tokens For NFT Games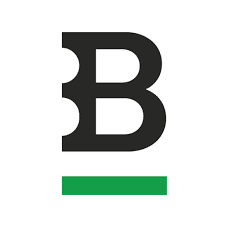 There is no doubt that Bitstamp is one of the most popular crypto trading apps. As of right now, the platform has listed 75 digital assets on its platform.
Even though it has all the features of a sophisticated platform, Bitstamp is extremely easy to use and highly intuitive. Traders can fund their accounts and place trades within minutes of funding their accounts. In addition, there are two ways to log into Bitstamp: scanning a biometric file or referencing a passcode.
Users can buy in-game tokens easily by typing the ticker symbol on their keyboard and clicking on the asset of their choice. For fiat currencies, Bitstamp's minimum deposit requirement is $10.

Bitstamp's fees are categorized according to the volume of trades a user has made over the past 30 days. Generally, if you trade more in a given month, you will pay fewer fees on average.
Deposit fees are charged based on the payment method you choose when making a deposit or withdrawal, and you can select from a wide range of payment methods. For instance, deposits to SEPA, electronic clearing houses (ACH), and Faster Payments (UK) are free, while card payments are subject to a 5% transaction fee per transaction. In addition, you will be charged a fee of 0.05% for deposits made via international wire transfers. There is, however, no charge for direct crypto deposits.
With regards to the countries where it operates, Bitstamp ensures that the services it offers are recognized as legal. Luxembourg's Commission de Surveillance du Secteur Financier (CSSF) regulates Bitstamp. Anti-money laundering (AML) policies are enforced at the highest level on the platform.
Your capital is at risk
2. eToro – Top-Rated Exchange To Buy Crypto For NFT Games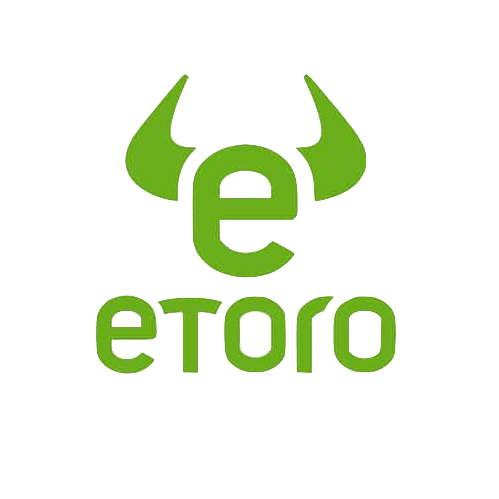 You probably know that the new NFTs games reviewed work based on digital currencies. Therefore, to play the game, you must own some tokens before having a full gaming experience. When it comes to buying crypto, if you're wondering how to do it, then we'd recommend working with an exchange like eToro.
Based on our research, we have discovered that eToro offers one of the best ways for investors to buy cryptocurrencies. This is because the exchange is closely regulated by many top-tier entities, including the FCA CySEC and FINRA.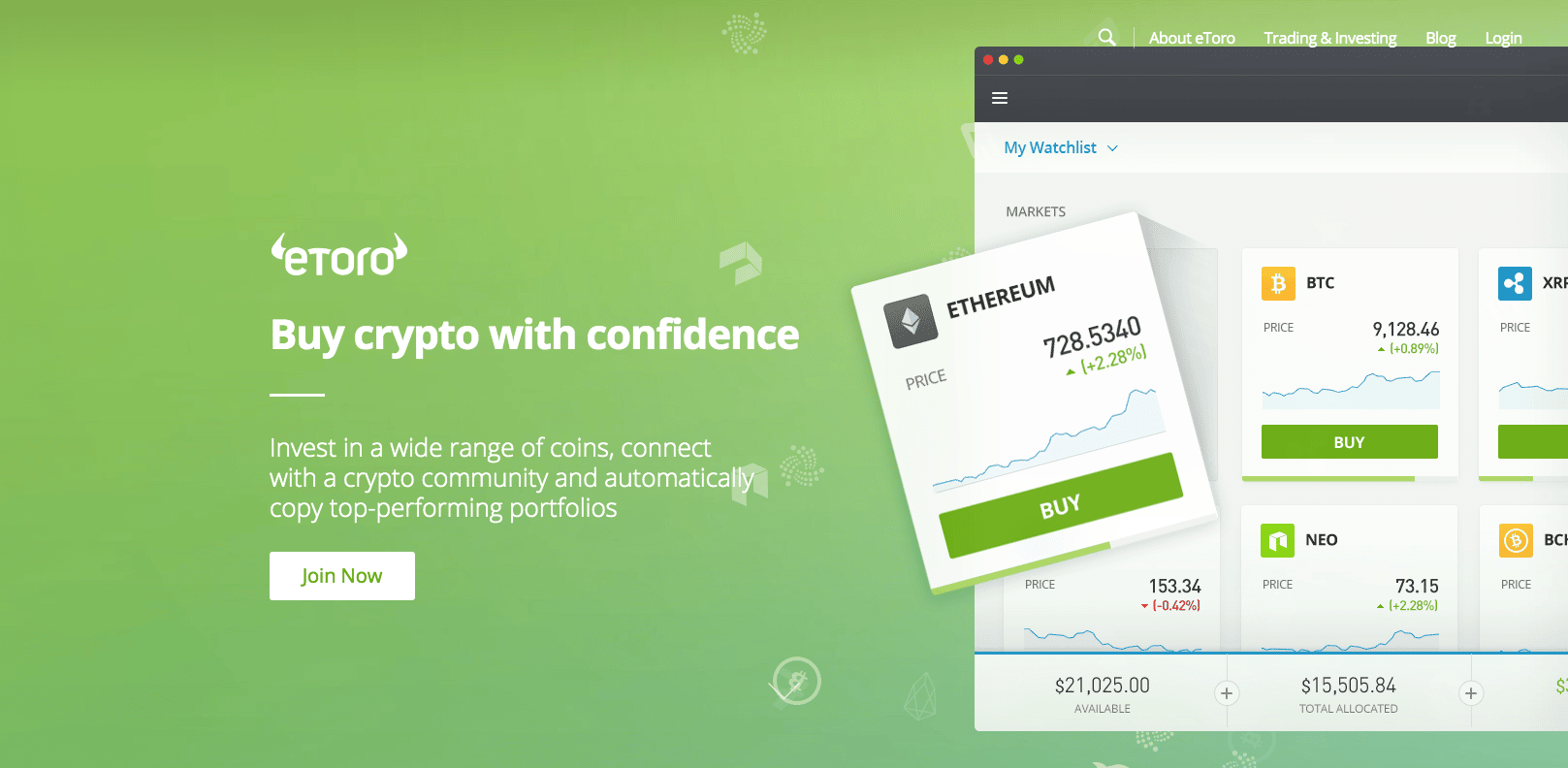 In addition, all expenses are included in the tight spreads that eToro offers when buying cryptocurrency. In other words, it means there are no hefty transaction fees when buying cryptocurrency through eToro. The most outstanding feature of eToro is that you can get started with a $10 deposit.
As an eToro user, you can deposit funds into your account via credit/debit card, bank transfer, or e-wallet – with PayPal, Skrill, Neteller, and many other options available. Moreover, investing in cryptocurrencies is easier than ever before, thanks to a platform that is either browser-based or web-based, which allows users to invest on the go. Furthermore, eToro users can also get their hands on a free crypto wallet app that they can use to store their cryptos safely.
78% of retail investor accounts lose money when trading CFDs with this provider.
How do Play-to-Earn games work?
As a result of the NFT-driven play-to-earn model, players can take true ownership over their in-game assets, which are minted on the blockchain as NFTs by the game developers. It is the fact that you can purchase in-game items as NFTs, and your in-game currency can be used as crypto that opens up an array of possibilities for the gamer.
In-game items such as skins, weapons, characters, or in-game currency can be traded or sold for profit – even virtual lands on the metaverse, just like any other form of virtual currency. Players can earn or buy these items in-game or make them theirs to trade or sell for profits. Some of these in-game assets, like any other NFT, can sometimes fetch an eye-watering amount on the secondary market.
One of the main differences between play-to-earn and traditional video games is that they operate on a decentralized system, such as some of the best DeFi projects mentioned above. In addition, the ongoing development of a P2E game is a collaborative process, meaning that the developers regularly improve the game by considering the players' feedback.
Players can contribute to P2E games in a much simpler way in terms of progression and development to get more involved in the ongoing progress. Getting started with the game is as simple as playing it. The more players participate in the in-game economy, the more value they generate and the more value the developer generates.
What Are NFT Games?
NFT games can be defined as games that use NFTs as part of their gameplay. NFT games offer more player interaction, avatars, and weapon purchases. The top NFT games typically feature collectable characters and accessories, which makes them popular amongst NFT investors.
With the introduction of NFTs, the video game industry has seen tremendous growth in recent years and has joined the world of cryptocurrency. As a result, new games which utilize NFT technology are constantly being released, and these games continually improve the gameplay over their predecessors.
This approach to gaming utilizes a decentralized digital ledger based on blockchain technology in which unique and limited tokens are created and can be traded. NFTs are implemented within a game by the developers using smart contracts. Using NFT technology, it is possible for gamers to create unique assets, which are ideal for creating collectibles. Consequently, NFTs have been present prominently as virtual assets in several crypto games we have reviewed, among others.
It should be noted that the Play-To-Earn model (P2E) has been used to introduce NFT video games into the crypto world. By providing a game with various objectives to accomplish while providing rewards, these platforms offer more than just an investment method.
It is common for NFT games to be found on the Ethereum blockchain and Binance Smart Chain (BSC).
Best Upcoming NFT Games To Invest In – Conclusion
As a whole, NFT games can be viewed as a newly developed form of video game that uses innovative decentralized technology. With the help of the game, players can earn items that they own that are provably rare. It also opens up the possibility of a multiverse, where certain items can be used in various games across several platforms.
Everything you need to know about the new upcoming NFT games has been covered in this review. With a strong focus on in-game digital tokens and unique NFTs, we have discussed how NFT games allow you to earn rewards.
Purchasing in-game tokens is a good way of investing in the broader NFT game market. From eToro, you have access to a safe and low-cost platform from which you can purchase the in-game tokens that will enable you to access the best NFT games that you can find. Aside from this, you can purchase cryptocurrencies at small fractions at eToro since the commission is at a low of 1%.
Your money is at risk. 
FAQs
How can you invest in nft games?
What is the best upcoming nft game to invest in?
How to earn by playing nft games?