How Many Crypto Millionaires Are There? – Find Out More
Disclosure
Everything you read on our site is provided by expert writers who have many years of experience in the financial markets and have written for other top financial publications. Every piece of information here is fact-checked. We sometimes use affiliate links in our content, when clicking on those we might receive a commission – at no extra cost to you. By using this website you agree to our terms and conditions and privacy policy.
Crypto, as an industry, began in 2009 following Bitcoin's launch by Satoshi Nakamoto. Over the past decade and a half, the industry has gained massive adoption and currently has more than 400 million users globally.
Investors from all over the world now actively trade and invest in various cryptocurrencies. The industry continues to grow and is attracting more retail and institutional players. 
However, with so many players in the crypto space, you might be curious to know how many crypto millionaires are there and how they obtained their fortune in the industry. In this article, we will look at this and discuss some of the factors that affect the number of millionaires in the industry. 
Who are Crypto Millionaires?
There are millionaires in virtually all sectors of the global economy, and crypto is not excluded. There are investors and market participants who made millions of dollars investing in or developing crypto projects. 
Defining What it Means to Be a Crypto Millionaire
To determine how many crypto millionaires are there in the world, we need first to define what it means to be a crypto millionaire. 
A crypto millionaire is an individual who makes millions of dollars investing in cryptocurrencies. However, there are also some individuals who became crypto millionaires by launching lucrative cryptocurrency-related businesses. 
Hence, to be considered a crypto millionaire, you either made millions in profits investing in cryptocurrency projects or you started a crypto company that became very lucrative. Crypto millionaires also take advantage of the best crypto presales in the market. 
Exploring the Criteria for Classifying Someone as a Crypto Millionaire
Classifying every successful person in the industry as a crypto millionaire is not ideal. There are certain conditions the individual needs to meet before they can be termed a crypto millionaire. 
The first criterion is that the individual made the money within the cryptocurrency market. If the individual invests in a single or several crypto projects and generates millions of dollars in ROI, then they are classified as crypto millionaires. 
Secondly, the millions made should not be from scams or scandalous means. The crypto market has experienced numerous rug pulls, scams, and platform failures at the expense of investors.
As a founder of a crypto company, if the millions made are done scamming or cheating community members, then the individual would not be considered a crypto millionaire. 
Thirdly, millionaires who have already sold their crypto assets and converted their funds to fiat currencies are not considered crypto millionaires. This is because to be considered a crypto millionaire has to do with the total amount of crypto assets an individual holds. 
 Your capital is at risk.
Measuring Wealth in Cryptocurrency
If you are conversant with other global financial markets like stocks, forex, and commodities, then you will consider the crypto market to be chaotic. The market is highly volatile. Prices of assets are usually extreme during the bullish and bearish cycles.
While we want to know how many crypto millionaires are there, it is also good to understand how difficult it is to measure wealth in cryptocurrency.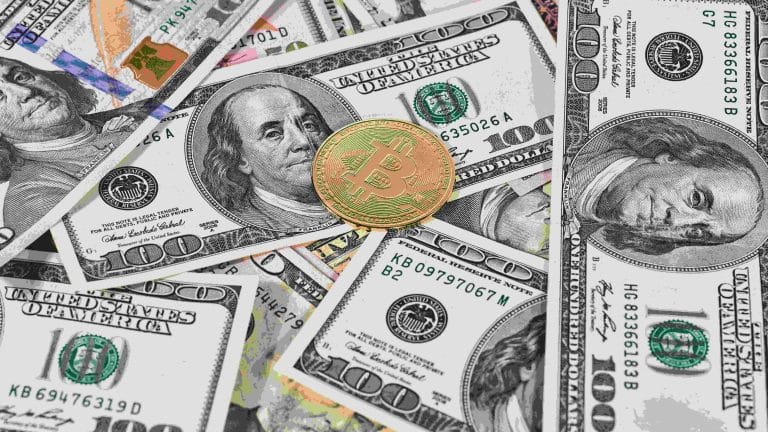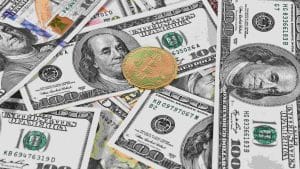 Discussing the Challenges of Accurately Measuring Crypto Wealth
Measuring crypto wealth is challenging due to the volatile nature of cryptocurrency. One of the major challenges of measuring crypto wealth is the volatility of asset prices. 
Cryptocurrencies, unlike other financial assets, are highly volatile. Crypto assets have the potential to increase or decrease by a large percentage within a short period of time, especially during the bullish cycle. This condition is particularly true for meme coins, as they can add hundreds of percentages to their value within a few hours or days. 
Due to the massive price volatility, measuring some investors' wealth becomes hard. 
Another major challenge with accurately measuring crypto wealth is only a few investors hold crypto assets for the long term. According to CNBC, only 18% of American crypto investors hold cryptocurrencies because they see potential for long-term stable growth. The remaining 88% sell their crypto assets for the short term. 
With not many investors holding their cryptocurrencies for the long term, it becomes harder to measure investors' crypto wealth accurately. 
The third major challenge is the anonymity and privacy aspect of the crypto market. In traditional finance, an individual's net worth can easily be deduced by calculating the assets he/she holds via stocks, bonds, real estate, and others. However, it is much harder to calculate how much an investor owns in his/her entire crypto portfolio. 
To know the biggest investors in each project, you can check the blockchain and find data about the largest token holders. However, without names or other information, it becomes harder to reconcile data and determine how much an investor holds in various crypto assets. The easiest way to get the information is to know how much the investor holds in their crypto wallet. 
Explaining the Fluctuations in Net Worth Due to Cryptocurrency Volatility
As mentioned earlier, cryptocurrencies are highly volatile. The crypto market experienced a bullish cycle in 2021, and several cryptocurrencies reached new all-time highs. However, Bitcoin has lost more than 50% of its value since then, while several altcoins are down by 80% or more. 
During the bear market, prices of most cryptocurrencies suffer heavy losses. If you hold your funds in crypto, you might see a drastic decline in your net worth. For instance, Brian Armstrong, Coinbase's CEO, was worth over $11 billion during the Bull Run of 2021. However, he currently has a net worth of $3.5 billion, losing more than 60% of his wealth due to the bear market. 
Due to the fluctuations, an investor might be considered a crypto millionaire during the Bull Run but lose the millionaire status once the bear market sets in. 
Challenges in Counting Crypto Millionaires
If you want to know how many crypto millionaires are there in the world, then understand that it is an arduous task. Due to certain features of blockchain technology, it is hard to count crypto millionaires. Let us explore some of these challenges. 
Explaining the Pseudonymous Nature of Many Cryptocurrency Holders
Blockchain technology, the bedrock of the crypto ecosystem, is a decentralized public ledger with traceable transactions. In the crypto space, anonymity and pseudonymity are crucial to helping users protect their security and privacy.
Due to personal or financial reasons, some investors use pseudonymous or anonymous addresses to keep their identities private on the blockchain. This feature allows them to retain a certain level of control over their personal data and keep their online activities private. 
While all transactions are available on the blockchain for the public to see, the information about the participants remains private. This is a major problem if you wish to count crypto millionaires. 
There are large communities of crypto investors on Twitter, Reddit, Telegram and Discord. How many crypto millionaires are there on Reddit or Twitter is a tough question to answer.
Many crypto investors are pseudonymous, meaning they create and use a fictional persona to represent themselves. This allows them to interact with others without revealing their true identity. 
In the crypto world, investors use this to carry out transactions and participate in community voting on the blockchain while protecting their identity. 
Without knowing the identity of investors, it becomes quite challenging to determine how many crypto millionaires are there. By using the best defi apps, crypto millionaires are able to gain access to more coins and tokens in the market. 
Discussing the Difficulties in Tracking Crypto Wealth Across Various Wallets
If you are able to get past the difficulty of the pseudonymity of crypto transactions, there are still other challenges left to solve. One of them is tracking crypto wealth across various wallets. 
The crypto market has experienced massive growth over the last decade, and we now have more than 1.8 million cryptocurrencies. An average investor holds a wide range of cryptocurrencies in crypto wallets. 
The crypto wallets could be cold storage or hot wallets. Hardware wallets, such as Ledger and Trezor, are the safest options, and investors use them to hold their long-term crypto assets. 
However, they support a limited number of cryptocurrencies (currently over 5,000). This implies that investors who hold tokens that are not supported by these wallets would look for other wallets to store them or simply leave them on centralized or decentralized cryptocurrency exchanges. Crypto millionaires also use the best NFT apps to invest in the nonfungible token market.
 Your capital is at risk.
Estimates from Crypto Research Firms
Cryptocurrency research firms carry out extensive research and publish reports on the number of crypto millionaires. They use various metrics to arrive at their figures. Let us look at data from a few research firms. 
Sharing Insights From Research Firms that Attempt to Estimate the Number of Crypto Millionaires
Henley & Partners, renowned wealth and investment migration specialists, recently published its first "Crypto Wealth Report." According to the report, there are a total of 88,200 cryptocurrency millionaires globally.
Of the 88,200 millionaires, 40,500 of them hold bitcoins. Furthermore, there are a total of 22 cryptocurrency billionaires globally. 
Phemex also reported that the bear market has seen the total number of cryptocurrency millionaires decline by over 30,000. At the moment, the cryptocurrency exchange expects that there are 81,000 crypto millionaires globally. 
According to Henley & Partner, most of the information on large crypto holdings was from major platforms such as Binance, CoinMarketCap, BscScan and Etherscan. Furthermore, they adopted in-house wealth tier models, which benchmark billionaires, centi-millionaires, and other high-net-worth individuals using a progressive Lorenz curve distribution.
Analyzing Data and Methodologies Used to Arrive at These Estimates
According to recent research, there are over 88,000 cryptocurrency millionaires globally. However, let us dissect the data and methodologies used to arrive at this estimate.
Henley & Partner collaborated with New World Wealth to conduct its research and publish its findings. According to the paper, New World Wealth tracks the movements and spending habits of over 150,000 high-net-worth individuals in its in-house database. The database has a special focus on individuals with over $10 million in investable assets.
Furthermore, the database focused on company founders and affluent individuals from high-value companies with the following work titles: chairperson, CEO, president, director, and managing partner. 
The team also pointed out that public information on large crypto holdings from major platforms such as Binance, CoinMarketCap, BscScan and Etherscan.
Price Appreciation and Timing
Wealth in crypto works like in every other financial market. Investors see price appreciation and price during certain periods. Price action and timing play a key role in determining the number of crypto millionaires we have in each period. 
Exploring How Bull Markets Contribute to the Rise in Crypto Millionaires
The last cryptocurrency bull cycle ended in 2021. At the height of the bullish cycle, the total cryptocurrency market cap was over $3 trillion. Fast forward to two years later, and this number has dropped by more than 60%. The total cryptocurrency market cap currently stands at just $1 trillion, with more than $2 trillion wiped from the market. 
The last bull cycle saw Bitcoin record astronomical growth, rising from a low of roughly $4,000 in 2019 to reach the $69k level in November 2021. During that period, there were more than 100,000 cryptocurrency millionaires. 
However, more than 30,000 cryptocurrency millionaires lost their status thanks to the bear market.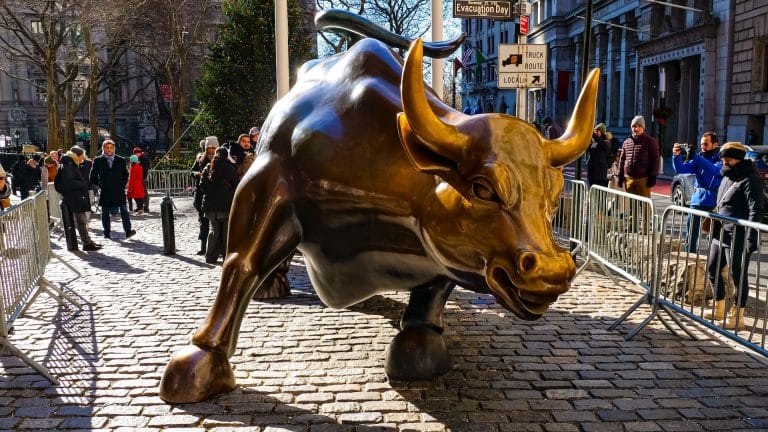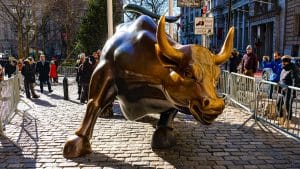 Discussing the Impact of Timing in Buying and Selling Cryptocurrencies
Knowing when to buy and sell is one of the most important aspects of being an investor. The timing has a huge impact on your eventual profitability. It could also determine whether an individual can become a crypto millionaire or not. 
The best time to invest in crypto projects and purchase coins and tokens is during the bear market. This is because, during this period, most cryptocurrencies are down by more than 50% from their previous all-time highs. They are practically selling at a discount. 
However, due to the bear market, some investors tread with caution and are afraid to hold cryptocurrencies. The investors who take advantage of the bear market and load up on their favorite cryptocurrencies eventually become the winners when the bull market returns.
During the bear market of 2018/2019, investors who purchased Bitcoin at a discount price below $10,000 had a higher chance of becoming crypto millionaires when the bull market returned in 2020/2021. They stand a greater chance of making more profit than investors who entered the market when the bull market began in 2020.
Conversely, those who buy assets at the peak of the bull run might either sell in loss during the bear market or hold till the market recovers. Overall, timing in buying and selling cryptocurrencies is crucial to helping investors become crypto millionaires. 
Early Adoption and Investment Strategies
How many crypto millionaires are there in the world? We have already answered that question. However, what investment strategies did these investors apply that made them crypto millionaires? Let us look at some of these strategies. 
Analyzing the Success of Early Adopters and Their Investment Decisions
One of the most important ways to become a successful investor is to invest in projects during their early days. This is especially true in the cryptocurrency space. Let us look at Ethereum, for example. Ethereum was proposed by the Russian-Canadian programmer Vitalik Buterin in 2013 and was launched in 2015. The token's ICO took place in 2014, with the price set at approximately $0.31 per Ether (ETH).
Early investors who purchased $1,000 worth of Ether during the ICO would have recorded a 1,043,353% return on investment when ETH reached its all-time high price of $3,235.89 on March 30, 2022. That meant that the ROI would have been $10,434,526.25.
In another example, early Dogecoin investors bought the meme coin for $0.00008547. By 2021, the token's price had surged by more than 73798%. Hundreds of other cryptocurrencies have delivered thousands of percentages in profit to early investors. 
The success of early investors can mostly be attributed to belief in the project. Crypto millionaires also ensure they use the best trading apps to trade a wide range of cryptocurrencies. 
Discussing Strategies Used by Investors to Achieve Millionaire Status
There is no single strategy to use to become a cryptocurrency millionaire. However, if you wish to become a crypto millionaire, there are certain strategies you can deploy. Here are some strategies you should follow;
Cryptocurrency investors who reached the millionaire status didn't invest blindly. There are a lot of shit coins in the market, and it is easy to fall prey. Hence, you need to do your research (DYOR) to find excellent projects you should invest in. 
Market research goes beyond finding good projects. You also have to understand other aspects of a project, including what is tokenomics, the development team in charge of the project, and the real-world utility of their technology. 
Getting in-depth knowledge about a project ensures they don't fall for scams or invest in tokens that could be rug-pulled. 
Most of the crypto millionaires play the long game. They don't buy cryptocurrencies only to sell them a few weeks or months later. The crypto industry has experienced numerous bearish and bullish cycles over the past decade and a half. 
Crypto millionaires purchase cryptocurrencies during the bear cycle and wait for the next bull run before taking a profit. However, it is tough to accurately know when is the next crypto bull run.
Crypto millionaires are always at the top of their game. They stay on top of the market and take advantage of emerging trends. They research and know the best DeFi coins to invest in. They also invest in other crypto asset classes, including metaverse coins, NFTs, GameFi tokens, meme coins, and more. 
Use reliable wallets and exchanges
Investing in the right projects isn't the end. Crypto millionaires take the security of their assets seriously. This is why they only purchase cryptocurrencies from regulated and reputable cryptocurrency exchanges. They also store their assets in reliable cryptocurrency wallets. You can learn how to set up a crypto wallet with ease within minutes. 
 Your capital is at risk.
Demographics of Crypto Millionaires
How many crypto millionaires are there in the world? We have already answered this earlier. However, which parts of the world have the highest number of crypto millionaires? This is the question we will look at in this section. 
Exploring the Diverse Backgrounds of Individuals Who Have Become Crypto Millionaires
One of the most exciting aspects of the cryptocurrency market is how diverse it is. Cryptocurrencies are gaining adoption in virtually all parts of the world. 
The Henely report shows that cryptocurrency millionaires are spread in various parts of the world. There are cryptocurrency millionaires in Europe, North America, Asia, the Middle East, and Africa. 
Furthermore, the diversity went beyond race. A look at the top cryptocurrency executives and developers shows that there is diversity in what they studied in school. While a large percentage of them have computer science degrees, some have degrees in mathematics, economics, or MBAs. 
Analyzing the Geographical Distribution of Crypto Wealth
In its research, Henley used more than 750 data points to rate crypto-friendly investment countries and their level of adoption and integration of crypto and blockchain technology.
Per the research, Singapore takes the lead, with Switzerland and the UAE completing the top three. Other major cryptocurrency millionaires come from Hong Kong, the United States, Australia, and the United Kingdom. Completing the top 10 include Canada, Malta, Malaysia, Thailand, the Netherlands and Italy. 
Most of the world's cryptocurrency millionaires are spread across three major continents: Europe, North America, and Asia. The best paper trading apps allows investors to access the crypto market from any part of the world.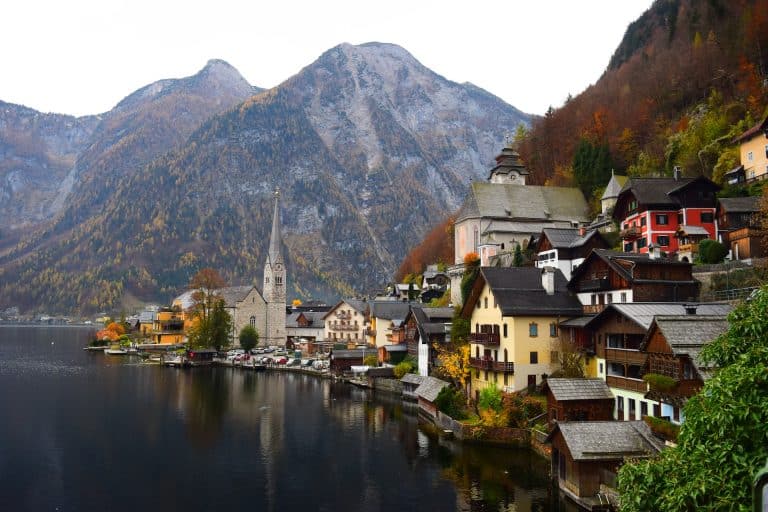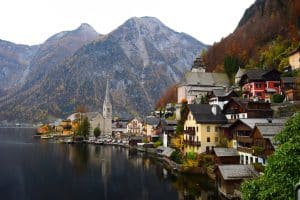 Potential Growth and Market Dynamics
The cryptocurrency market has experienced massive growth over the past decade. According to some market experts, the total cryptocurrency market cap could grow by more than 20 times its current value over the next decade. 
The growth could be spurred by more retail and institutional investors entering the cryptocurrency market. So far this year, some traditional financial institutions like BlackRock and Fidelity are increasingly expanding their base in the crypto space. Institutional investors could be bringing trillions of dollars into the market over the coming years. 
Other areas of the crypto ecosystem, such as GameFi, DeFi, NFT, and the metaverse, could also experience further growth over the coming years. 
Discussing the Potential for More Individuals to Achieve Crypto Millionaire Status in the Future
In the future, if we ask how many crypto millionaires there are, the answer could be higher than the 88k we provided in this article. This is because the opportunities in the crypto market in the future could become far greater.
Keep in mind that the crypto market is barely 15 years old. Most of the money circulating in the industry is from retail investors. Institutional investors are yet to fully embrace the cryptocurrency market. The entry of more institutional investors could create more opportunities, resulting in more people reaching the crypto millionaire status. 
Secondly, the crypto market cap is still down by more than 60% from its recent all-time high. The return of a bullish cycle could see the market cap recover, and that could see more people attain the crypto millionaire status. 
Thirdly, the crypto market is ever-evolving. The emergence of DeFi, meme coins, metaverse, GameFi, and NFTs resulted in more crypto millionaires. As the industry continues to evolve, more people will take advantage of emerging trends to attain the millionaire status. 
Considering the Impact of Regulatory Changes, Technological Advancements, and Market Cycles on Crypto Wealth
At the moment, crypto remains unregulated in many parts of the world. The lack of regulation continues to hold some people back from entering the crypto space. However, regulators in the United States and other parts of the world continue to work to find a regulatory framework for the crypto market. 
When the crypto market becomes fully regulated, the market could see the participation of more retail and institutional investors. This could massively increase the total cryptocurrency market cap, which, in turn, could result in more people attaining the crypto millionaire status. 
Another factor that could positively impact the number of crypto millionaires if technological advancements. The technological advancements in the crypto market over the years have resulted in the emergence of various sectors like the metaverse, GameFi, DeFi, and NFTs. 
Developers continue to work on more technologies. These developers could join the crypto millionaire status in the future while also creating opportunities for investors to make millions via the projects they launch. 
Finally, another major factor that could see the number of crypto millionaires increase over the coming years is the market cycle. Since 2009, there have been three bull runs, coinciding with Bitcoin's halving event. 
The first major Bull Run came in 2013, while the others came in 2017 and 2021, respectively. During each bullish cycle, the total cryptocurrency market cap went up, and more crypto millionaires were minted. Bitcoin's next halving is in 2024, and if history is an indication, a Bull Run could follow it. 
How Many Crypto Millionaires Are There? – eToro Complete Guide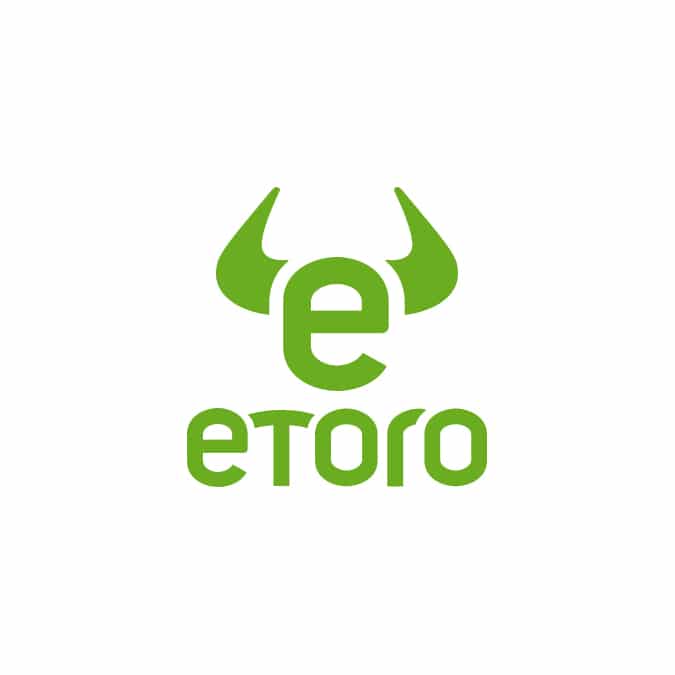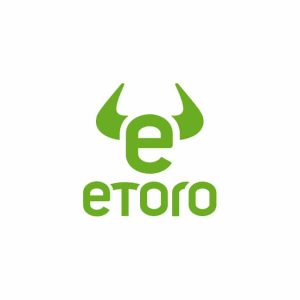 Now that you know how many cryptocurrency millionaires there are and some of their strategies, you should follow in their footsteps and ensure that you only trade with regulated and reputable trading platforms. eToro is one of the most reputable trading platforms in the world and is also regulated. Here are the simple steps to signing up on eToro:
Step 1: Visit eToro "Join Now" page
Step 2: Choose a username, enter your email address, and set a password. 
Step 3: Read the Terms and Conditions, Privacy Policy, and Cookie Policy, and tick the boxes.
Step 4: Click on the 'Create Account' button.
Step 5: Check your email inbox and verify your email address.
How Many Crypto Millionaires Are There? – Conclusion
How many crypto millionaires are there? According to recent research, there are over 80,000 cryptocurrency millionaires globally. Accurately determining the number of crypto millionaires is difficult due to certain variables like the volatility of cryptocurrencies and the pseudonymity of crypto investors. 
 Your capital is at risk.
FAQs
How many crypto millionaires are there in the world?
What percentage of millionaire own crypto?
How many crypto millionaires are dead?
Does anyone make a living off crypto?