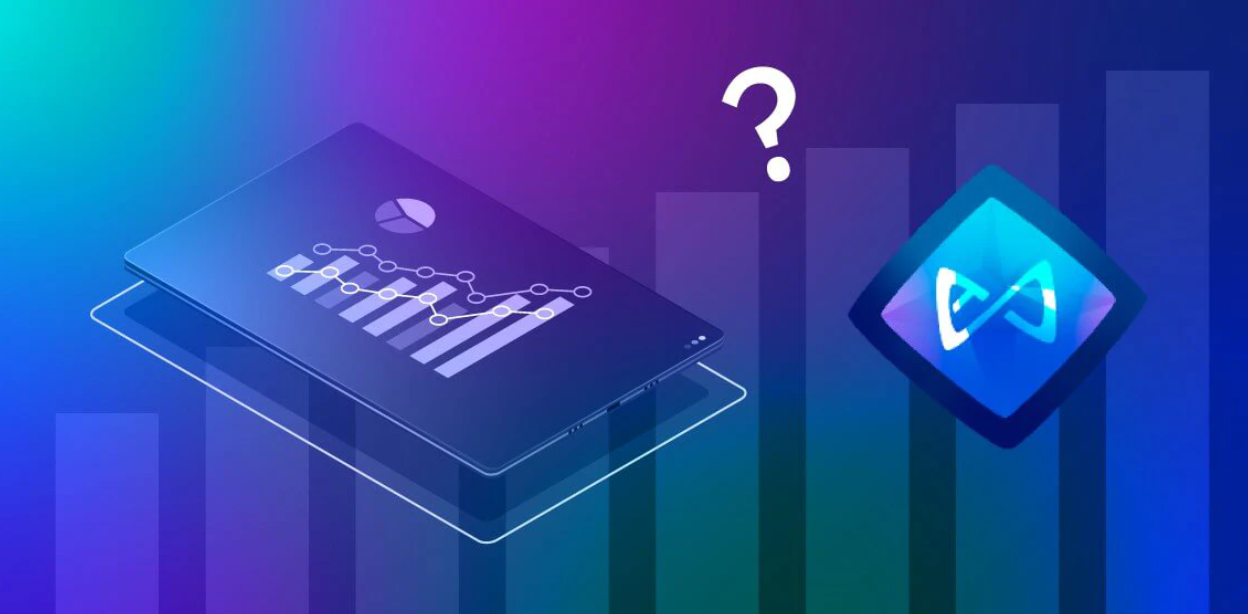 A new breed of digital assets emerged at the height of the non-fungible tokens (NFT) hype. NFT crypto coins underpin the trading and ownership of digital collectables. These soon became an attractive option for many NFT investors seeking to make a killing in the then-burgeoning sector.
To capitalize on this craze, Binance launched its Launchpad Project. The initiative provides startups the funding needed to bring their projects to fruition. One such project that rode the NFT wave to unprecedented heights was Axie Infinity. 
StockApps.com reports that AXS, the project's native coin, had an initial launch price of $0.10. But that would peak at $164.90 on November 6, 2021. That was a 1,649X return, making it Binance Launchpad's most lucrative project ever.
So, What Fueled this Remarkable Surge in AXS Value? 
Edith Reads, StockApps' crypto expert, narrows down AXS' surge to the skyrocketing demand for Axie Infinity NFTs. According to her, their novelty and uniqueness created an irresistible allure, resulting in their overvaluation. So, there was a corresponding surge in the price of AXS.
She holds, "The NFT ecosystem was excitedly ablaze in late 2021. And Axie Infinity positioned itself as a frontrunner with its captivating NFT offerings. This attracted speculators looking to capitalize on the trend. That drove AXS to unprecedented levels."
To put AXS's performance into perspective, let's compare it to other NFT coins that also experienced impressive runs. Polygon (MATIC) achieved returns of over 1,100 times. Sandbox (SAND) saw gains of 1,008 times, and MultiverseX (EGLD) enjoyed returns of 839 times.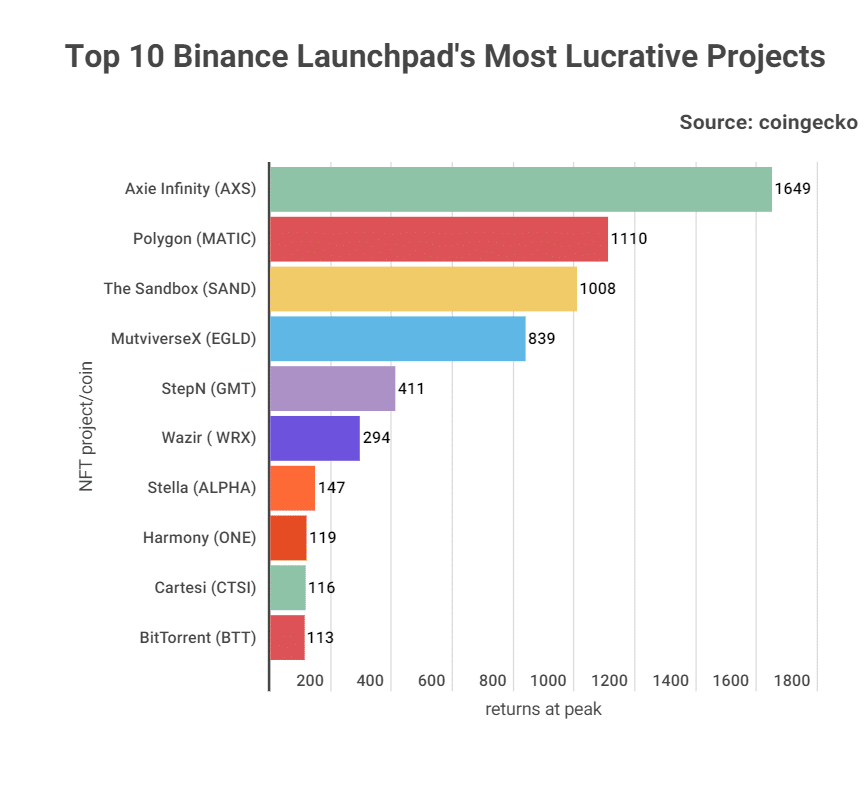 AXS' Spectacular Plunge
But, as is often the case in the volatile cryptocurrency market, the euphoria was short-lived. At the time of writing, AXS is trading at $4.48, marking a staggering 97% decline from its peak price.
Again, Edith has attributed this sharp downturn to several factors. Chief among them is the fading interest in NFTs. She suggests that the demand for NFTs, including Axie Infinity, subsided as their novelty wore off. That shift caused a correction in AXS's value.
Furthermore, a bear market took hold of the cryptocurrency ecosystem towards the end of 2021. This trend has overshadowed AXS and many other digital assets. Moreover, investor sentiment soured amid regulatory concerns and market uncertainties, leading to the plunge.
Edith concludes that AXS's spectacular rise and later fall epitomizes the volatile nature of the crypto market. She adds that whether Axie Infinity can adapt and regain its former glory in a changing landscape remains uncertain.