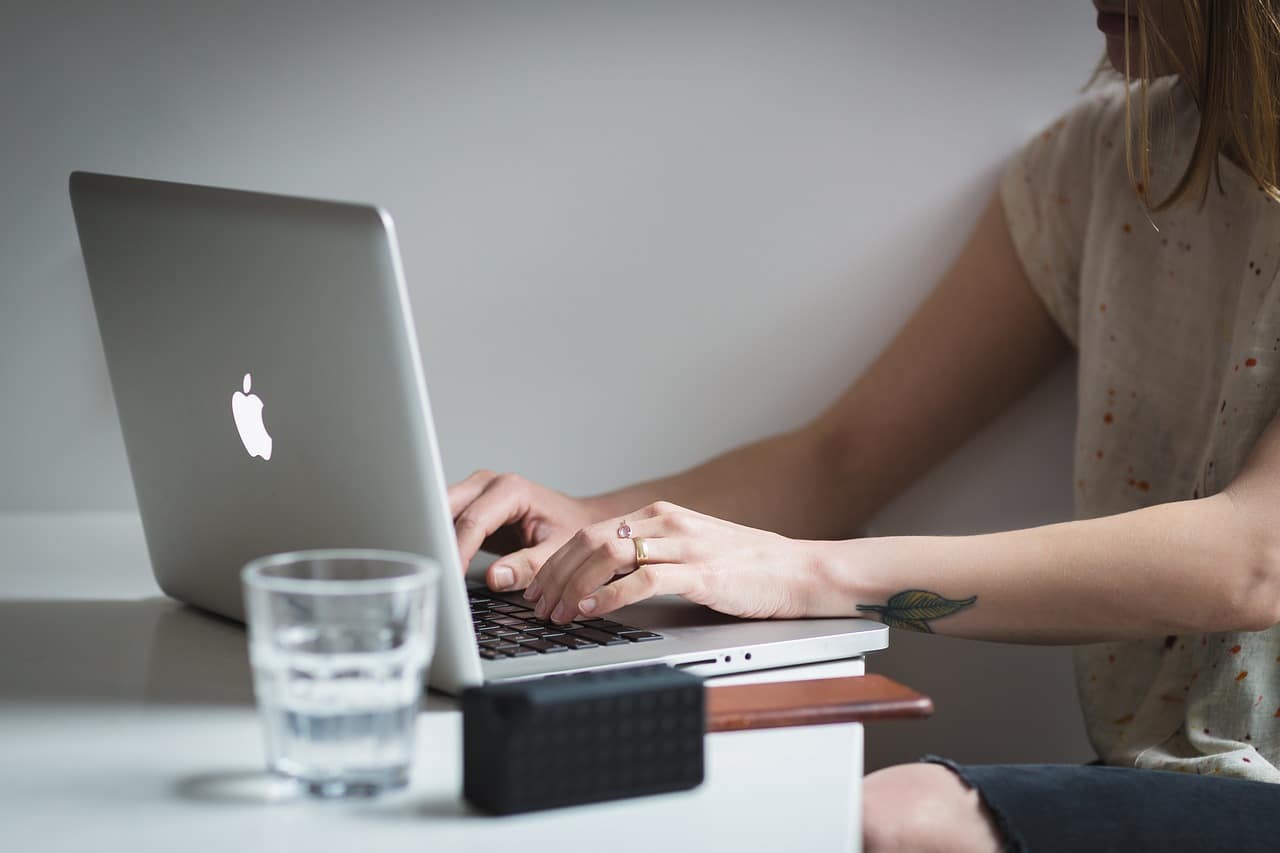 Apple's relationship with China has always been a rollercoaster ride, and recent events surrounding a ban on iPhones for government officials have put the tech giant in a precarious position. However, this situation is just one chapter in the long and complex narrative of Apple's journey in China. In fact, according to StockApps.com, the country has propelled Apple's growth with a remarkable 128% surge in net sales in the last 9 years.
According to the site's financial analyst, Edith Reads," China has been a vital market for Apple, contributing significantly to the company's global sales. The Chinese market has seen remarkable growth and challenges for Apple in the past decade."
Apple Ties Its Fortunes to China
In 2010, Apple entered the Chinese smartphone market, and within five years, its sales soared over 20 times. It reached a peak of $58.7 billion in 2015. 
However, economic headwinds and increased competition gradually led to a decline in sales, dropping to $40.3 billion in 2020, exacerbated by the impact of the COVID-19 pandemic.
Nevertheless, the past two years have seen China again become Apple's growth driver. Sales in the fiscal year ending in September 2021 rebounded impressively, recording a nearly 70% increase. This resurgence demonstrates the company's resilience and adaptability in navigating the ever-changing Chinese market.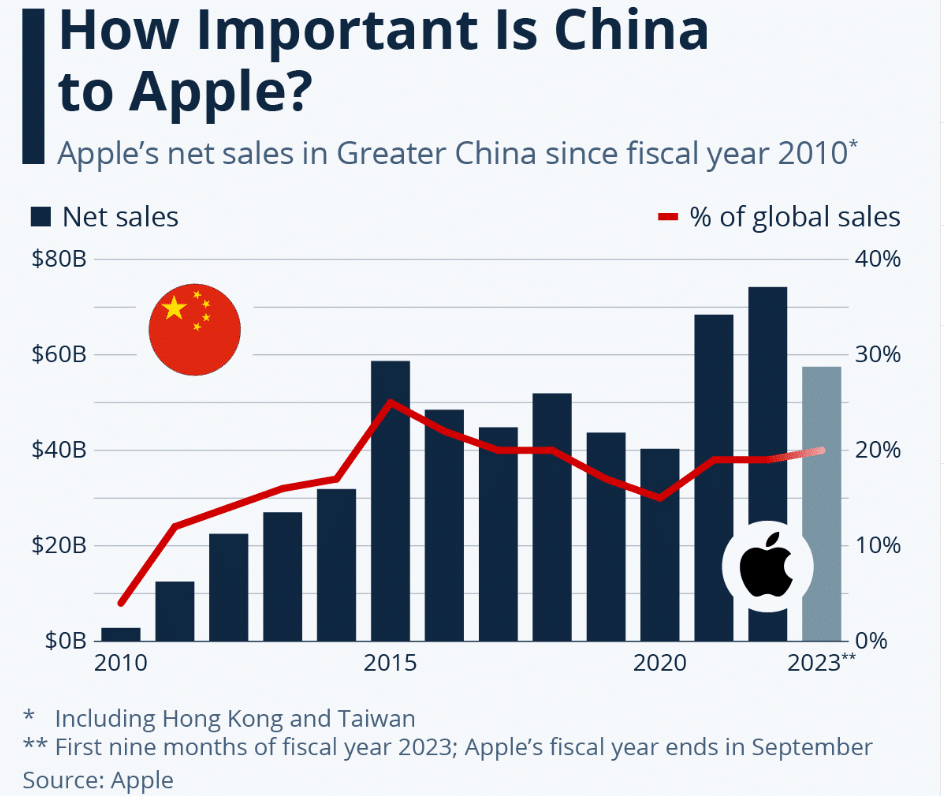 Huawei's Ultimate Flagship
The recent ban on iPhones for government officials is undoubtedly concerning for Apple. China accounts for approximately 20% of the company's total sales, making it a critical market. 
However, this situation is not Apple's first challenge in China. The ban comes from Huawei's Mate 60 Pro flagship smartphone launch, which introduces a Chinese-made 7-nanometer processor. 
This move raises eyebrows internationally, considering the U.S. export ban on advanced semiconductors to China.
Despite these hurdles, Apple's ability to navigate the complexities of the Chinese market is noteworthy. The company has shown resilience by continuously evolving its strategies. One significant factor in its resurgence has been its commitment to understanding Chinese consumers' preferences.
Apple has tailored its products and services to align with local tastes, introducing features like dual SIM card support, improved selfie cameras, and region-specific content on services like Apple Music and the App Store.
Additionally, the company has expanded its retail presence in China, opening stores in key cities to provide a physical space for consumers to experience its products and receive support. Collaborations with local partners like China Mobile have extended Apple's reach into rural areas and lower-tier cities.
Furthermore, Apple's focus on data privacy and security has built trust among Chinese consumers. Local data centres ensure compliance with regulations while assuring users that their data is secure. The firm's commitment to understanding local preferences positions it well to continue thriving in the ever-evolving Chinese market.