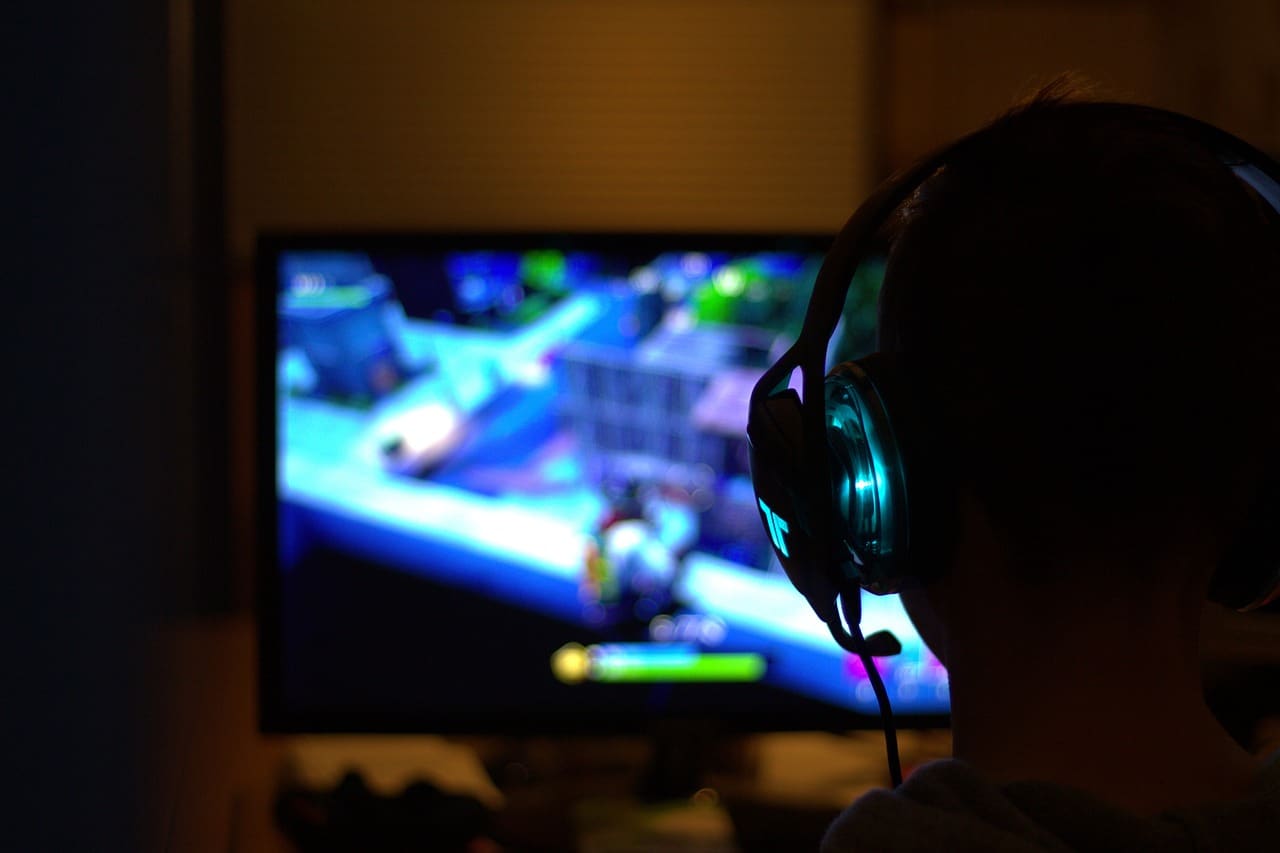 For years, the gaming space has been growing exponentially, raising more money than movie and music industries combined. It has transformed from a small scale business to a diverse multi-billion dollar industry that consistently keeps up with modern technology changes. 
Since the COVID pandemic, the gaming space has seen a paradigm shift, with numerous consumers coming on board and more substantial revenue.
According to StockApps.com, global gaming revenue is expected to surpass $300 B by 2026. From 2021's revenue of $214.2 billion, the total revenue is expected to rise by 8.4 % CAGR to about $321.1 billion in 2026. 
The site's financial analyst, Edith Reads, comments, "The projected growth is a testament to the established foothold gaming controls. Gaming is now paving a future for the metaverse and more technology advancements. The expected growth will certainly lure more investors to the industry, possibly increasing job opportunities and open doors to higher returns in the future."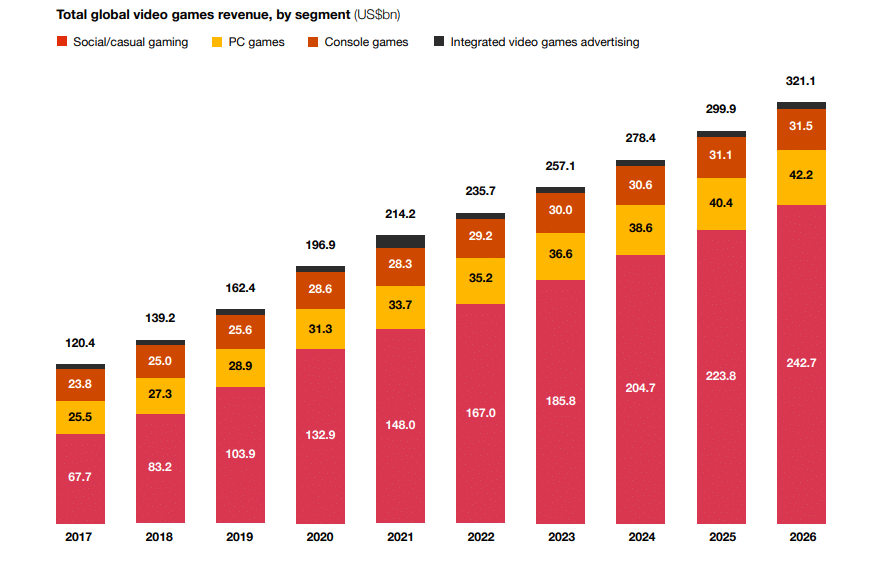 Why Will the Gaming Industry See Massive Success in the Coming Years?
Rapid tech developments are a crucial driver in gaming success. Today, most game developers have focused on new tech advances like virtual reality, cloud infrastructure, and blockchain tech. So far, these advances have lured in more consumers and investors on a massive scale. A good example is web3 games which experts predict to bring in nearly $1 billion by 2025 with over 100 million gamers. Moreover, emerging cloud platforms like Xbox cloud gaming and Google Stadia are bound to attract more consumers.
Games are no longer tied down to traditional devices or playing stations. Mobile phones are the new deal. They are easier to use, more convenient, and readily accessible, making them the perfect gaming platform. By 2026, mobile games are expected to raise $242.7 billion from $321 billion in gaming revenue. The growing popularity of mobile games drives in more revenue for the industry.
Game developers are finding new ways to earn more gaming revenue. So far, they have successfully made money through in-game ads, premium paid plans, and microtransactions. About 85% of gaming revenue comes from F2P games which use some of those strategies, especially ads and in game purchases. As the industry continues to grow, more opportunities for generating revenue will open up leading to higher revenue volumes.
However, the massive adoption of games has its perks. More game consumption could lead to gaming addiction, especially among the younger generation. Consequently, gaming addiction could lead to more problems, including social isolation and mental and physical issues.
The gaming industry is rapidly expanding, providing a home to many opportunities. The predicted growth only shows how gaming is becoming an integral part of our lives and will continue to be among the most profitable arenas worldwide.