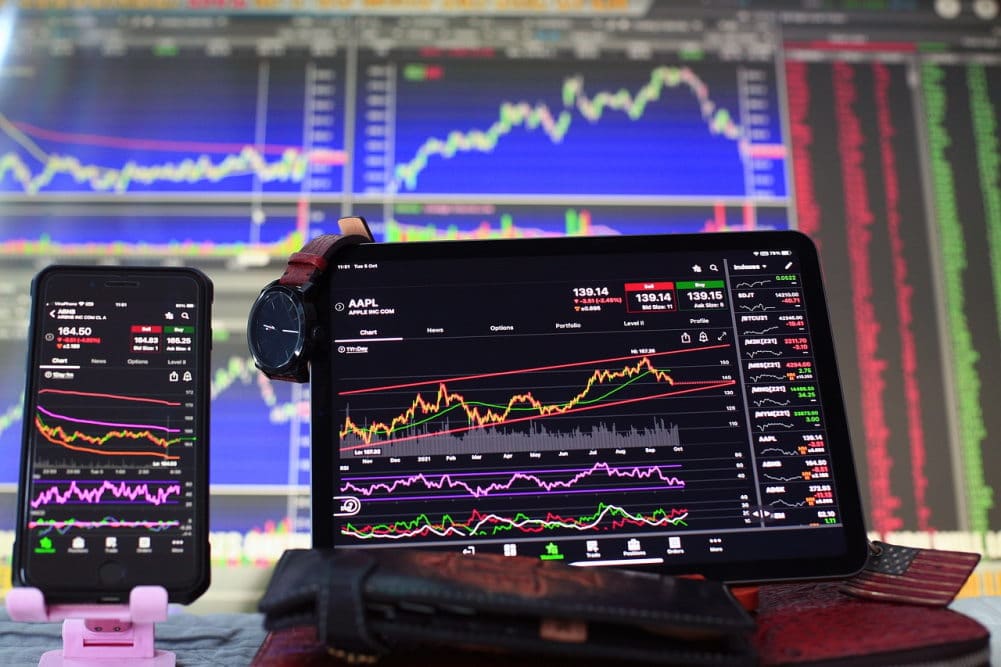 Have you ever considered investing in Forex? Though it's a risky investment, more and more people are getting into Forex trading for the potential that it can offer – and this is something that's well worth considering for your own trading goals.  
Fortunately, we're here today to help you find out about some of the key things you should consider when choosing a Forex trading software; hopefully, this will help you pick a software package that offers a valuable solution for your trading goals overall. 
Is Forex Trading Software Safe?  
Is Forex software safe to use? Before we can consider some of the key features you should look for from your chosen Forex trading software, it's first crucial to consider that there's no guarantee a chosen software will be safe.  
Indeed, while there are plenty of secure Forex trading software packages on the market, there will likely also be some software solutions that exist specifically to steal their users' data. As such, before downloading or using any Forex trading software, you should always ensure you have strong antivirus in place to prevent your device from getting infected with malware or viruses that could steal your personal data. 
It's also worth considering that, from a financial perspective, Forex trading software still cannot ensure the security of your investment. All Forex transactions have the potential to lose money, and as such, you must only ever trade that which you can afford to lose.  
Forex trading software can automate the process of investing in Forex. What's more, there may be the potential that it can help reduce the chance of making hasty decisions. Nevertheless, it still has no influence over the market or prices – and so cannot guarantee or necessarily even increase the chance of making a profit substantially. 
5 Key Things to Consider Before Investing in a Forex Trading Software  
Did you know that approximately 70% of daily Forex transactions are made through trading software in the United States alone? This staggeringly high figure goes to show just how versatile Forex trading software could be. However, it's crucial to consider that the software's features will inevitably limit the quality of experience you get.  
With this in mind, we have outlined some of the most notable features of top Forex trading software as follows. And while there's still no guarantee you will make a profit while trading Forex, having the right software behind you can make the trading process much more streamlined nevertheless. 
#1 Technical and Market Analysis Functionality
One of the first things you should consider when looking for Forex trading software is the software's ability to perform ongoing market analysis and reporting. A valuable and versatile Forex trading software package will offer reports regarding market functionality in real-time, allowing you to have a clearer understanding of the market. This also allows the platform to make rapid, efficient investments rather than having delays that might influence the chances of your investment succeeding. 
#2 Ease of Use of the Forex Trading Software
When choosing a Forex trading software, you must look for a package that's easy to use and effective overall. Indeed, many traders might not consider the importance of the UI; however, this will play a significant role in your ability to make the best use of the Forex trading software, and so it's something we highly recommend considering . 
#3 Ability to Change or Implement Goals 
As part of the software's ease of use, another factor you should consider is the ability to change or implement new investment goals, requirements, and stop-orders. Indeed, while Forex trading software can help automate the process, it still relies on input from the investor to get it right. And, critically, you may struggle to follow an effective trading strategy if changing the metrics or trading orders on your chosen software is difficult.  
Instead, you should always look for trading software that allows you to make changes to trading decisions and requirements on the go. This, in turn, can help you to prevent trades from occurring in cases where (for example) you know the market is about to crash, which could otherwise represent a very high-risk trade. 
#4 Does the System Offer Remote Access? 
Sometimes, you'll need to make trading choices and changes with very little notice (along a similar line of thought to the last point). As such, having remote access to your chosen Forex trading software can be invaluable, allowing you to change your trading systems and algorithms even if you don't have access to your desk. 
#5 Commissions 
As a final point of consideration, when choosing the best Forex trading software for your needs, you should consider the platform's commissions and pricing structure. Indeed, there's no point investing in a Forex trading software that will charge a set rate commission if you're likely to struggle to pay off that price; as such, you should look carefully for a software package that offers a more affordable commission structure.  
Final Thoughts
Finding the most suitable Forex trading software for your goals shouldn't have to be a headache – and as a leading advisor on professional investment apps, this is something that we're firm believers in. 
Hopefully, today's guide may have helped you understand a little more about the potential benefits that Forex trading software might offer for your trading efforts, the limitations, and how you could make the most of Forex trading thanks to the implementation of effective software solutions.