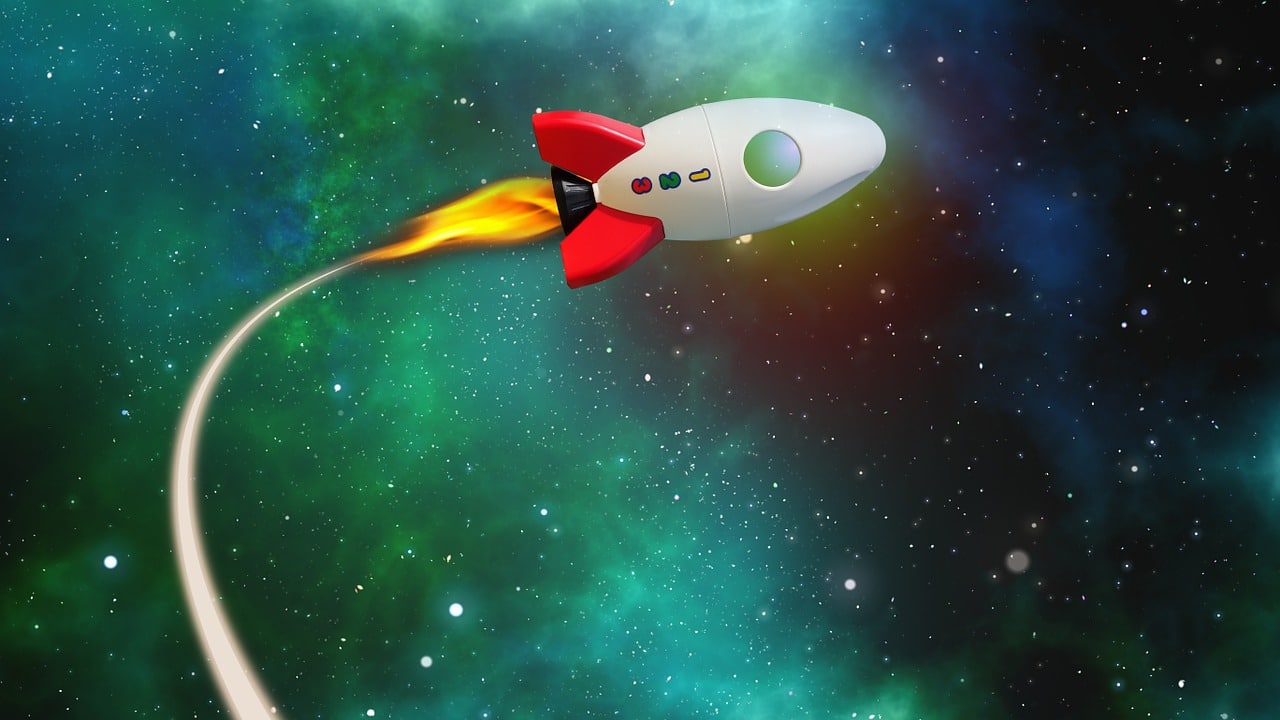 Near Protocol (NEAR) has been making significant progress in the crypto market, defying the odds and maintaining steady growth. According to StockApps.com, the first quarter of 2023 saw NEAR's circulating market cap surge by 55%, from $1.08B in Q4'22 to $1.67B.
StockApps financial analyst Edith Reads commented on the findings saying," NEAR has been successful in attracting a wide range of developers and entrepreneurs, who are using the platform to build innovative and useful applications. The platform has a thriving ecosystem of developers, investors, and users, who are committed to its success."
This is a remarkable achievement for the protocol, which has been gaining traction over the years. Founded in 2017 by Alexander Skidanov and Illia Polosukhin, NEAR has been striving to make blockchain technology more accessible to developers, entrepreneurs, and users.
NEAR Protocol's User Base Continues to Be Strong
NEAR Protocol is a sharded, developer-friendly blockchain platform that enables the creation of decentralized applications (dApps) and smart contracts. It uses a novel consensus mechanism known as proof of stake (PoS) to achieve high throughput, low latency, and low transaction costs.
The surge in NEAR's circulating market cap can be attributed to several factors, including the increasing demand for decentralized finance (DeFi) applications and the growing adoption of blockchain technology in various industries.
NEAR has been actively collaborating with other protocols and platforms in the crypto ecosystem, such as the Ethereum network, to promote interoperability and broaden the scope of its offerings.
NEAR has also been investing in research and development to improve its technology, enhance its security, and address scalability challenges. This has boosted the confidence of investors and users in the protocol, leading to a surge in demand for the NEAR token.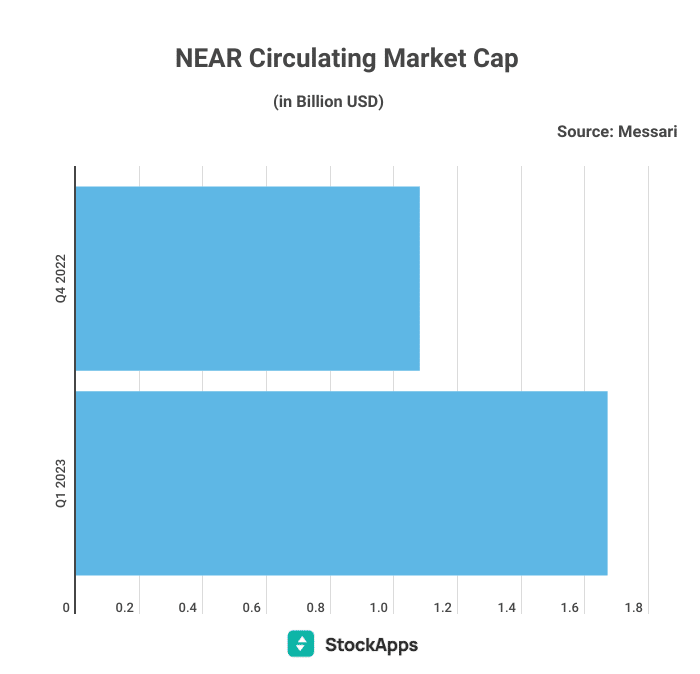 Maintaining Momentum Despite Challenges
NEAR continued to sustain its momentum from a record high in Q4'22, with daily active accounts remaining high throughout Q1'23. The average number of daily active accounts during this quarter was 64,000, with Sweat Economy, Aurora, Spin.fi, and NEAR Crowd being the key contributors to the network's activity.
Although there was a surge in new accounts during Q2 and Q3 of 2023 when Sweat Economy was announced and launched, the number of new accounts created has decreased for the third consecutive quarter.
Despite the challenges facing the crypto market, NEAR Protocol has maintained steady growth and has positioned itself as a leading blockchain platform for developers and entrepreneurs. With its innovative technology, robust ecosystem, and committed community, NEAR is poised to continue its impressive growth trajectory and deliver value to its users and investors.