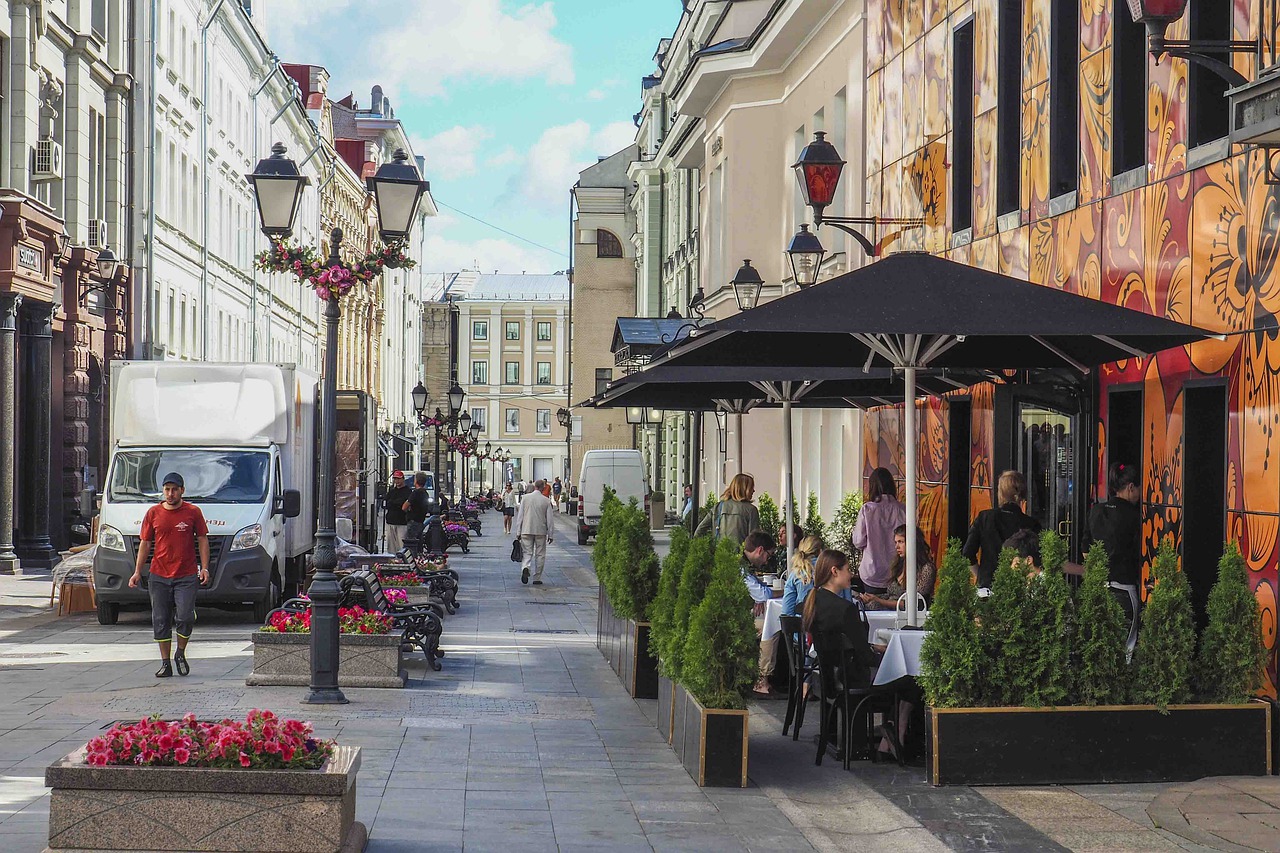 Foreign exchange reserves are essential for a country. They provide the much-needed buffer during economic shocks and help maintain the value of the local currency. Russia had foreign exchange reserves worth $643 billion as of February 2022. It held those in Gold, Yuan, Special Drawing Rights (SDRs), International Monetary Fund (IMF) reserves, USD, and Euros. 
According to a StockApps data presentation, Russia has faced a significant blow after its biggest western allies sanctioned its Central Bank. Consequently, Russia cannot access an estimated $419 billion of its foreign exchange reserves.
StockApps financial analyst Edith Reads says, "In March 2022, Russia's Western allies, including the EU, the US, the UK, and other states sanctioned its foreign exchange reserves. The sanctions are one way of ramping up pressure on Moscow following its incursion into Ukraine. Russia has relied on foreign reserves after the West suspended its major banks from the global financial system SWIFT."
Russia's Foreign Exchange Distribution
In 2014, Russia faced the first blow when its Western allies sanctioned its major banks and businesses. As a result, Russia opted for Gold (stored in Russia) as the main foreign reserves. Similarly, it turned to the Chinese Yuan for transaction purposes.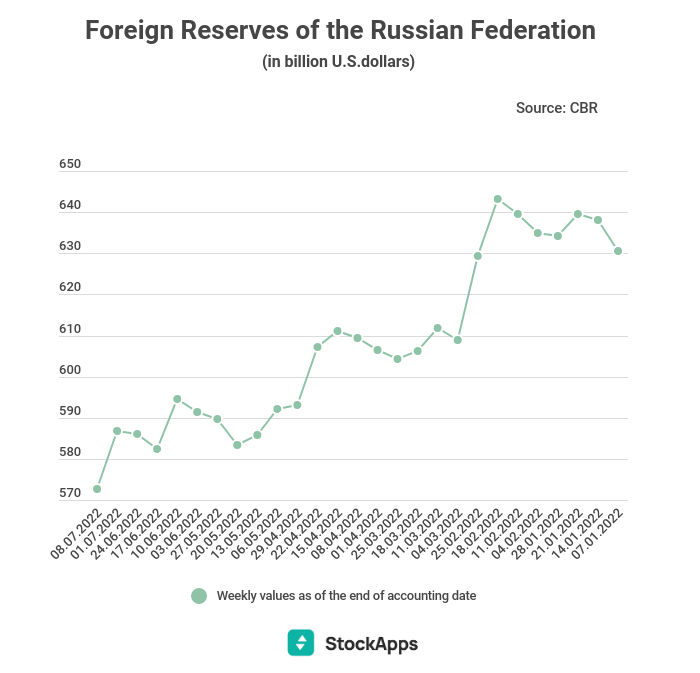 According to its latest report, out of the $643 billion in foreign exchange reserves, Gold and Yuan had the largest share of up to 35 percent. The two amounted to $223.8 billion. Meanwhile, its Special Drawing Rights and International Monetary Fund reserves had a total value of $29.3 billion, while USD, Euro, and other currencies amounted to $390.1 billion.
Russia's Total Foreign Exchange Reserves Trend
The all-time lowest value of Russia's foreign exchange reserves was $4,532 million in 1992. In 1996, it increased to 19,248 million. However,  in 2000 it dropped to $12,948 million before surging to  $595,902 million in July 2008.
It would drop to $383,889 million in March 2009 before shooting up again to $505,391 million in 2012. Once again, it shrunk to $498,926 and $371,559 in 2014 and 2016, respectively. The reserves then grew to $630,627 million by the end of 2021 before falling to $587,423 million in May 2022.
Geographical Distribution of Russia's Gold Reserves 
Gold constitutes 21.7 percent of Russia's foreign exchange reserves. It stored 13.8 percent of that in China as of 2021. France follows closely with 12.2 percent, a drop from 31.1 percent in 2014, while Japan has 10.0 percent of Russia's gold reserve in 2021, an increase from 0.5 percent in 2014. 
Likewise, Germany holds 9.5 percent of that gold stash, down from 19.0 percent in 2014. The value also dropped in the U.S. from 30.6 percent to about seven percent. Austria and Canada hold three percent each as other countries accounted for 11 percent of Russia's Gold reserves in 2021.