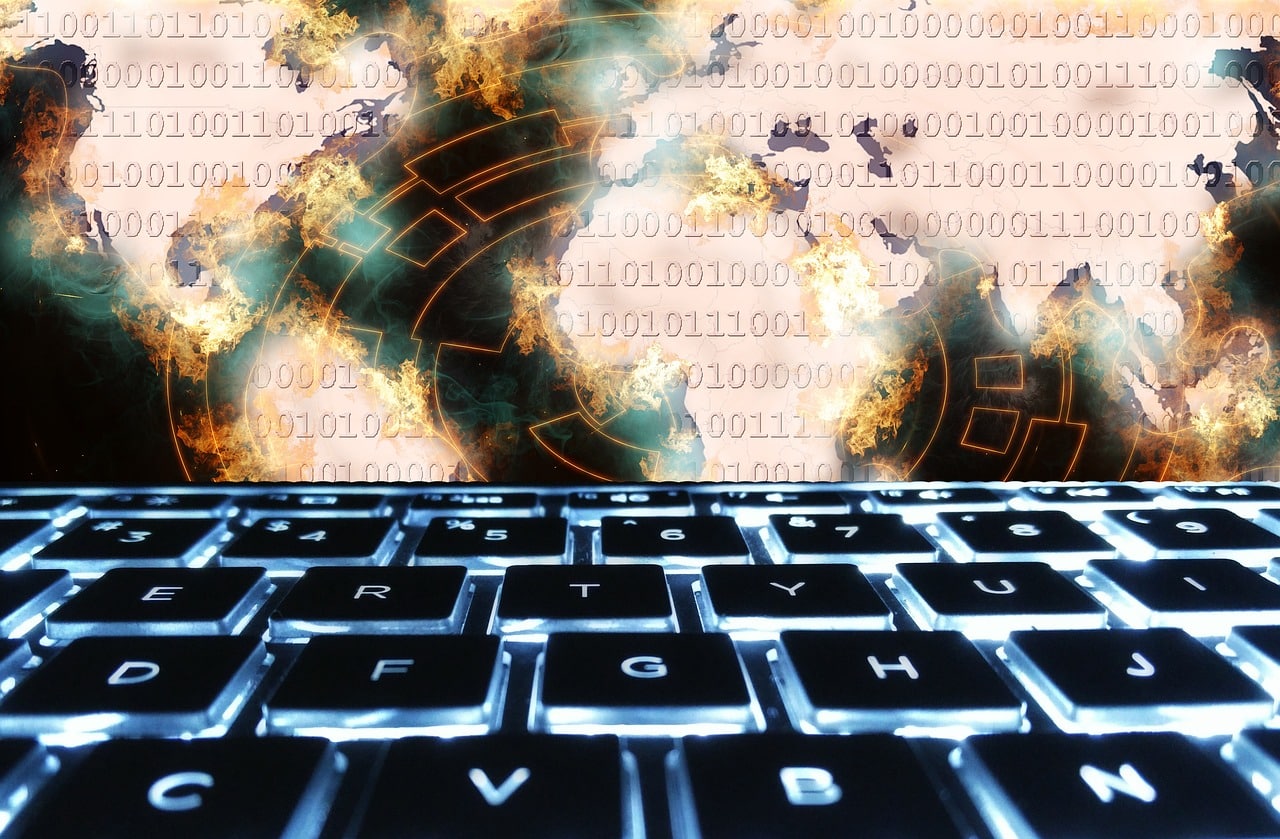 Most ransomware attacks are financially motivated, with hackers demanding payment in the form of cryptocurrency. According to StockApps.com, funds funnelled through popular exchanges have grown significantly in 2022. The share of ransomware funds was reported to have increased from 39.3% in 2021 to 48.3% in 2022.
This worrying trend shows how hackers can exploit digital payment systems and hide their identities while extorting victims for ransom money. The rise in ransomware attacks has caused significant financial losses and disruption, including lost revenue and reputational damage, for individuals and businesses alike.
Edith Reads, StockApps financial analyst commented on the findings saying, "To combat ransomware threat, security professionals are increasingly turning to more sophisticated techniques such as multi-factor authentication (MFA) and endpoint detection and response (EDR). These measures can help protect against ransomware attacks by reducing the chances of successful infiltration or identifying attempts before they can cause serious damage."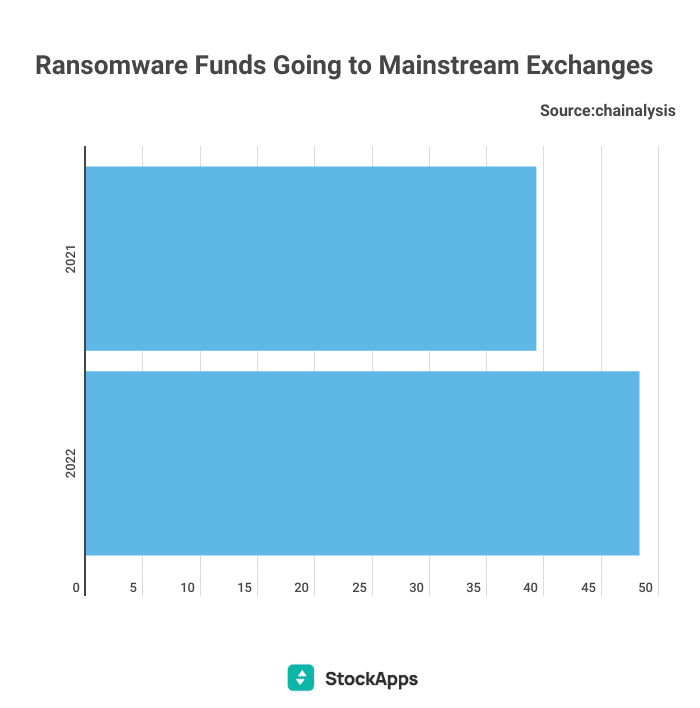 Law Enforcement Operations
Recently, the US Department of Justice executed a law enforcement operation against Bitzlato exchange which was accused of facilitating ransomware and money laundering activities. The suspect, Anatoly Legkodymov, was charged with operating an unlicensed money-transmitting business.
Legkodymov is accused of purposely providing services to American customers and conducting transactions with U.S.-based exchanges while being handled by him within the United States. This falls under the jurisdiction of US federal and state money transmission laws such as 18 U.S.C § 1960, which makes it a crime to operate an unlicensed business transmitting money without permission from authorities.
Further, Bitzlato was designated as a "primary money laundering concern" in connection with illicit Russian finance. This was the first time such action had been taken under the Combating Russian Money Laundering Act, which has strengthened existing regulations to prevent and combat financial crimes.
Other similar exchanges, such as Garantex and Chatex, have also been sanctioned by the US Treasury Department's Office of Foreign Assets Control (OFAC) in recent years. This shows that OFAC is increasingly strict on money laundering activities associated with cryptocurrency exchanges and their operators.
Cooperation of Legitimate Exchanges
Tackling the problem of money laundering, primarily through ransomware payments, requires a concerted effort from industry and government to help shield legitimate online exchanges from illicit activities. To this end, authorities are encouraging the cooperation of legitimate exchanges and working with them to improve know-your-customer (KYC) policies to ensure compliance with anti-money laundering regulations.
Currently, there is no one-size-fits-all solution to prevent money laundering through cryptocurrency exchanges. It will require a combination of solutions, including improved regulation and enforcement, better education for users on detecting fraudulent activities and avoiding scams, and the ongoing cooperation of legitimate exchanges with law enforcement.