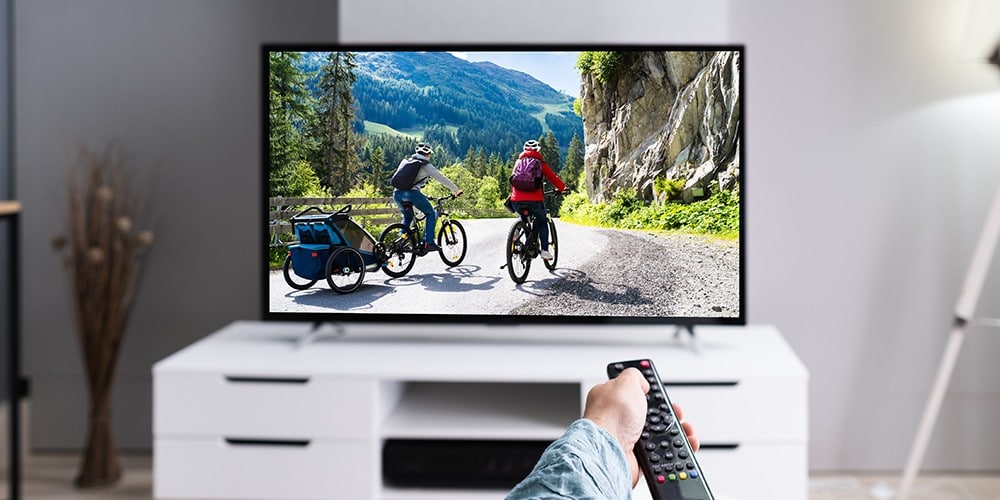 Spending on television advertisements continues to decline globally. That's according to a StockApps.com data presentation that shows TV advert spending accounts for 28.3% of the global advert budget. The figure is a 2.6% drop from 2020's totals and is 0.3% more than the sector's current estimates..
TV has been a hugely popular and highly effective advertising medium for nearly a century. It has provided businesses with the ideal platform to market their products and services due to its capacity to reach millions of consumers worldwide. 
How have changing viewing habits affected TV advert spending?
Over the years, the advert industry has been doing well. There has always been a need to promote or introduce new products in the market, and TV Advert came in handy. However, while the medium continues to attract big audiences across many parts of the globe, it is no longer the dominant source of news and entertainment in every country.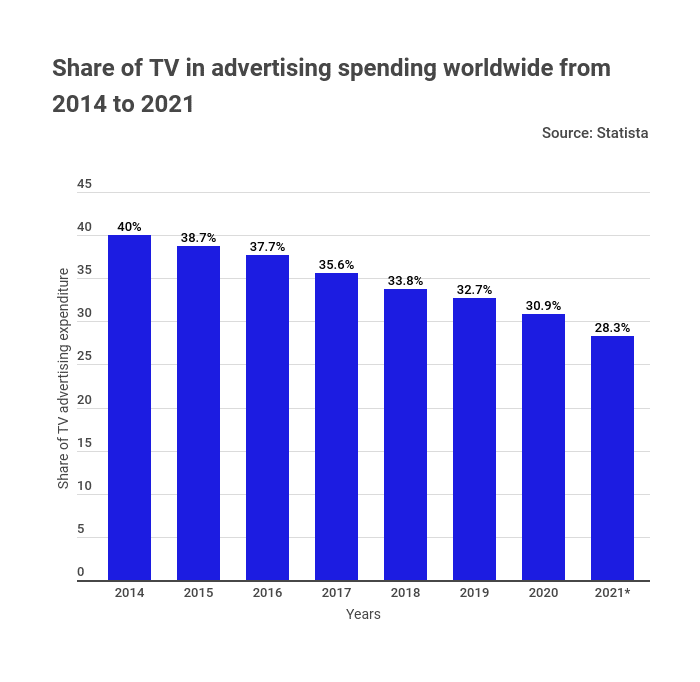 Commenting on the recent findings, Stockapps.com's Edith Reads said, "In recent years, people's viewing habits have switched to on-demand programming. Consequently, global TV ad expenditure has been steadily dropping."
Edith went on to add, "the major issue that affects TV ads is the world's digitalization. Most people prefer to advertise their products on social sites, search engines, or short videos on various handles of influencers. Therefore, it is not surprising to see the continuous decline in TV global ads."
The world sports calendar might drive the share up
The sports calendar is very active during the year, with major sporting activities that will have television broadcasts. The sporting events will increase Television viewers across various populations, especially young adults. These sporting events will entice marketers who might take advantage of viewership to advertise their products. 
Sporting events like the UEFA European Football Championships, the Qatar World Cup, Winter Paralympics, and the Commonwealth Games are likely to drive TV commercial spending. Growth in 2022 is predicted to return to pre-pandemic spending levels. The future of TV adverts seems uncertain currently. However, it remains a viable option, making all respected brands hold on to it. 
TV adverts still have their place
As growing platforms such as social media and search engine platforms become more expensive and, in some circumstances, less transparent, today's performance marketers must explore alternatives. Many people might overlook the traditional marketing channels such as television, but they can help close the gap in marketing results. 
Besides, TV ads address the flaws that these new growth channels leave behind. There is a form of accountability while using TV ads since you can establish details of how and when the ads run. Relying on TV ads is advantageous for marketers because it enables more precise targeting and the capacity to drive and track more predictable outcomes.