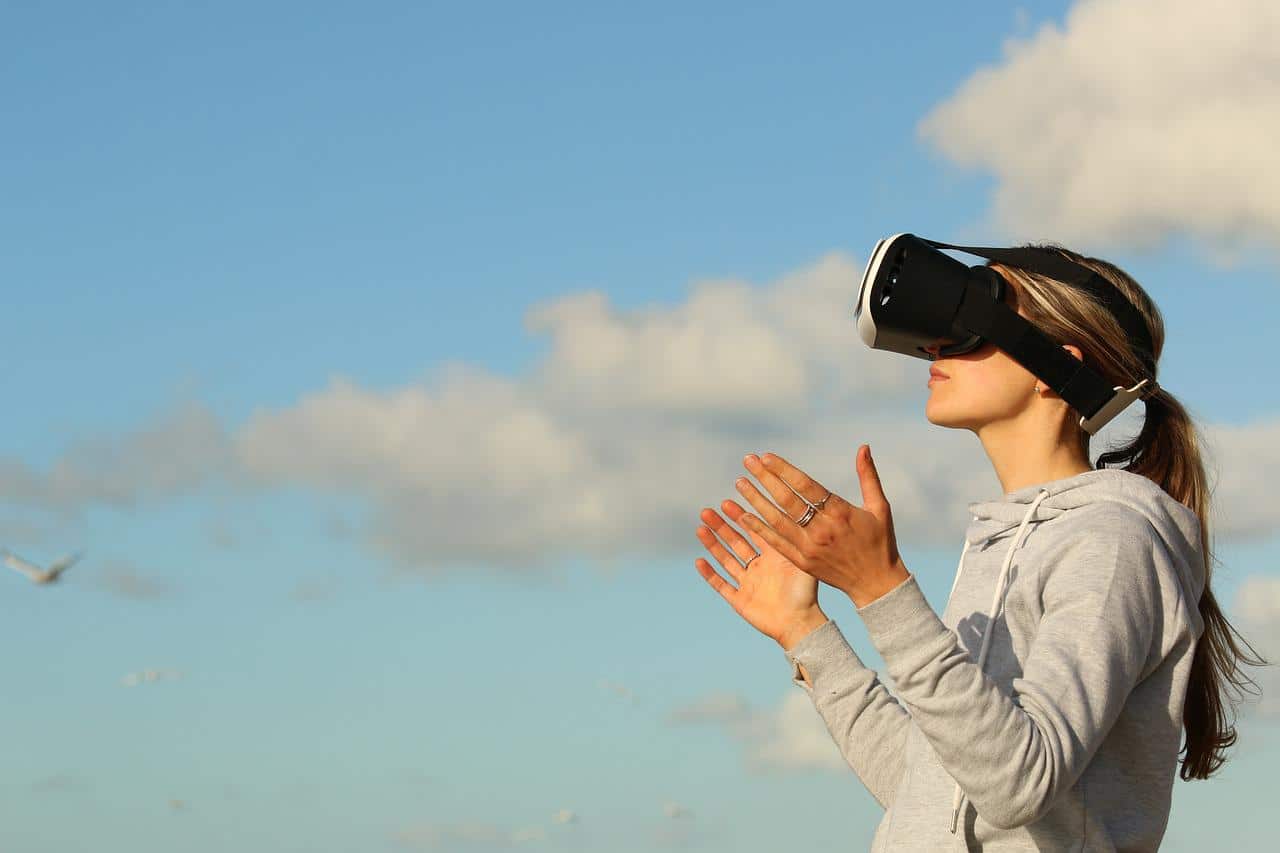 2021 remains a spectacular year for gaming and its enthusiasts. Aside from the massive developments that the sector witnessed, it set new records for its revenues. The sector realized nearly $200B in revenues bolstered by some ten companies that accounted for about 64% of that amount.
One of those firms was the Chinese gaming giant Tencent. StockApps has presented data showing that Tencent earned $32.2B from its gaming investment. That figure is the most revenue that a public company made in the eSports sector. Further, Tencent's earnings grew by almost 10% in year-on-year terms.
So what explains Tencent's impressive returns? StockApps' Edith Reads attributes that to two factors. First, its video games were hits both domestically and internationally. Again its closest competitors faltered as it thrived. Weighing on the matter, she said:
"Tencent's video gaming assets were all the rage inside and outside China. For example, the MOBA Honor of Kings was a fan favorite domestically. Similarly, Clash Royale and League of Legends were hit internationally. Meanwhile, Tencent's major challengers Sony and Nintendo keep up with their 2020 successes owing to supply chain issues."
Top 10 gaming earners
Sony follows Tencent in the second position with earnings of $18.2B, a 2.2% decline from its 2020 revenues. Sony's fortunes suffered at the back of an unfavorable business environment. Its insistence on consoles when the sector was grappling with supply chain issues was central to its underwhelming performance.
American firms dominate the list of the top ten earners. Apple leads some four other companies that account for 42% ($53.8B) of the roughly $126B that the ten earned. Apple's income rose by 17.7% to stand at $15.3B. Other American companies on the list are Microsoft, Google, Activision, and Electronic Arts.
Asian entities hold the remaining five positions. Besides Tencent, China's other representative is NetEase ($9.6B). Japan has two representatives in Sony ($18.2B) and Nintendo ($8.1B). Finally, Singapore's Sea Limited wraps up the top 10 with earnings of $4.3B.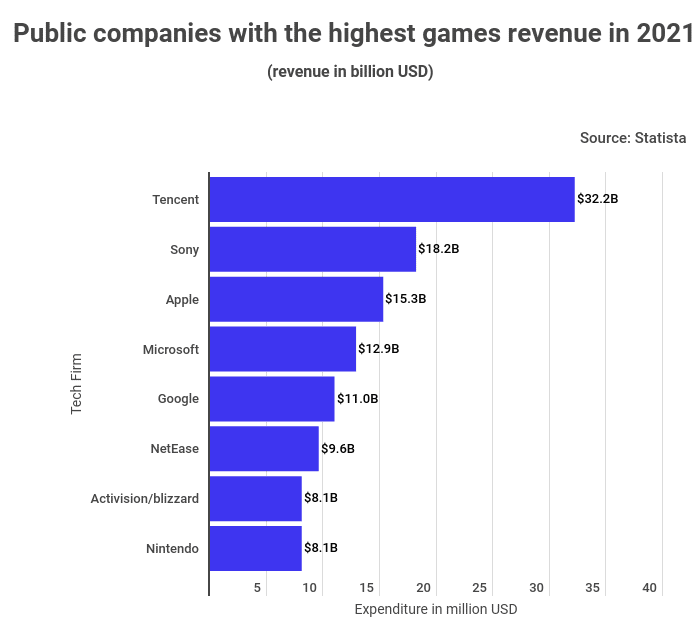 What does the future hold for the gaming industry?
We expect the video gaming market will surpass the $203B mark in 2022. The Asia Pacific region will lead in revenue generation with a 47% share. North America will come in second, accounting for 27% of those revenues. Meanwhile, Europe will contribute 18%.
Another feature that will define the sector is the increased consolidation of ventures. Electronic Arts, for instance, had signaled its intention to sell. Sony is also pursuing a takeover bid of Halo. Meanwhile, Bungie, Destiny 2's developer, and Embracer Group are keen on acquiring several gaming entities from Square Enix.
One company that will be looking to conclude its acquisition is Microsoft. Its takeover of Activision Blizzard stalled after the latter got entangled in a controversy surrounding its Subsidiary, Raven Software. Had the merger progressed as envisioned, Microsoft would have leapfrogged Sony to the second position from the combined income of $21B.