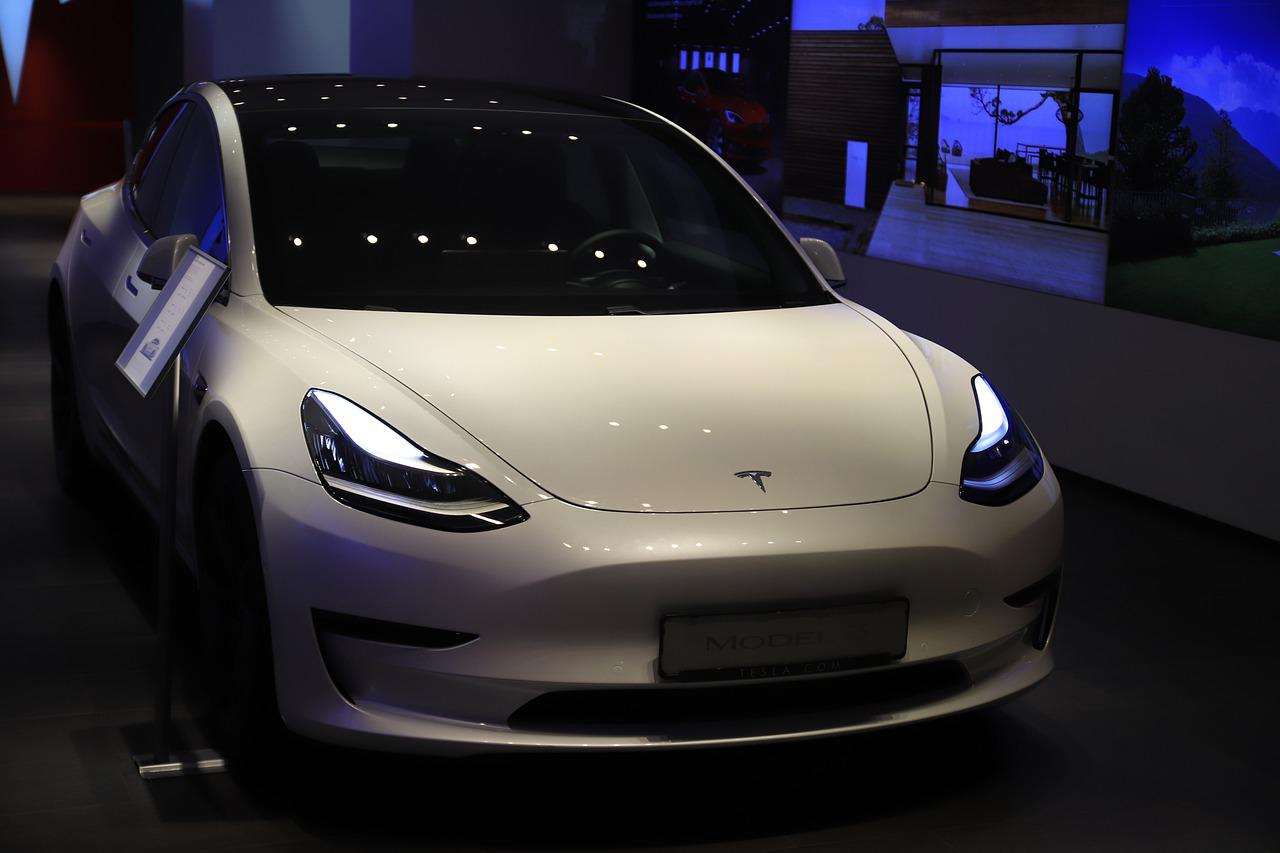 Tesla's Model Y was the fastest-selling used car in America in June 2022. That's per a StockApps.com analysis of twenty of the fastest selling used cars in America. The site presented data indicating that the vehicle took an average of 24.9 days to sell.
Model Y's selling time was less than half the 52.1 days it takes to sell a pre-owned car on average. So what's behind the vehicle's quick sale times? 
Model Y's Healthy Market
According to Edith Reads, StockApps' finance lead, the healthy market for used Model Ys is due to the long delivery times of their new versions. Here's what she said concerning the vehicle's shorter selling time.
"Tesla's delivery times for newModel Ys have been notoriously long. So anyone who wants a Tesla right now is likely going to have to settle for a used model. And given the high cost of Tesla's vehicles, many buyers are happy to save some money by going pre-owned."
Model Y enthusiasts will have to wait until August 2022 for the performance version of the car. Meanwhile, the earliest base model customers can expect their new units is January 2023. While Tesla's long delivery times may be frustrating for customers, they're good news for anyone looking to buy an affordable but pre-owned Tesla Model Y.
Tesla and Toyota Dominate the Top 20
Tesla and Toyota have long been leaders in the automotive industry. This reality is reflected in the fact that they dominate the top 20 fastest-selling used cars list. Both brands have three models on this list. Tesla's other cars on that list are its Model 3 (27,7 days) and Model X (28 days), which occupy the 5th and sixth spots.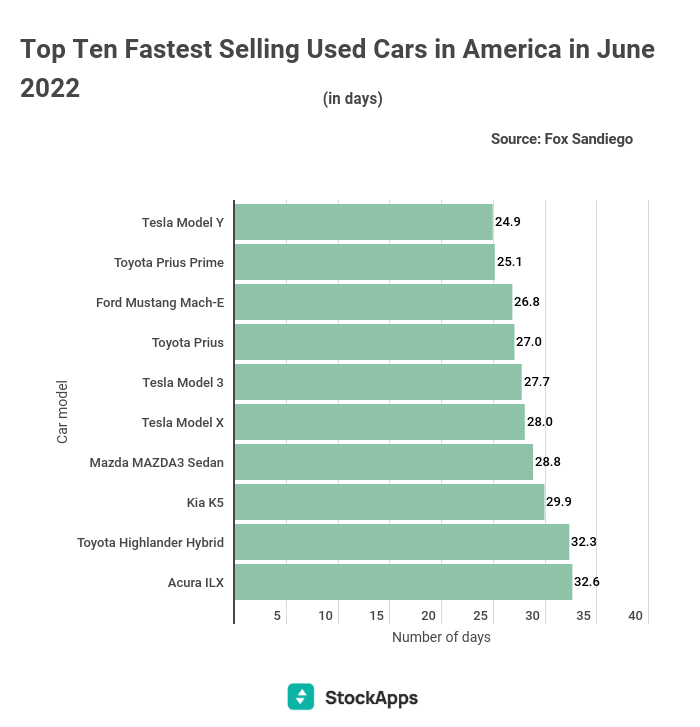 On the other hand, Toyota boasts Toyota Prius (4th), which takes 27 days to sell, Toyota Highlander Hybrid (9th) 32.3 days, and Toyota RAV4 Hybrid (18th) 35 days. Tesla and Toyota have both built a reputation for quality and reliability, which is reflected in their resale value.
EVs and Hybrids Top the 20 Fastest-selling Pre-owned Cars
A significant proportion of the vehicles on the list are either fully electric or Hybrids. That's in keeping with the overall trend of the motor industry moving towards sustainable energy. Electric vehicles are becoming more popular every year as consumers become more aware of the environmental benefits they offer.
Electric vehicles and hybrids are an excellent option for those who want to reduce their carbon footprint and save money on fuel costs. These vehicles offer the best of both worlds by providing excellent fuel economy. Besides the Tesla models mentioned, The Ford Mustang Mach-E is the other all-electric vehicle to make the list.
Six hybrid vehicles make the list, including the Toyota Prius Prime plug-in Hybrid, Kia K5 Hybrid, and Toyota Highlander Hybrid. Others are the Honda Accord Hybrid, Ford F-150 Hybrid, and Toyota RAV4 Hybrid.