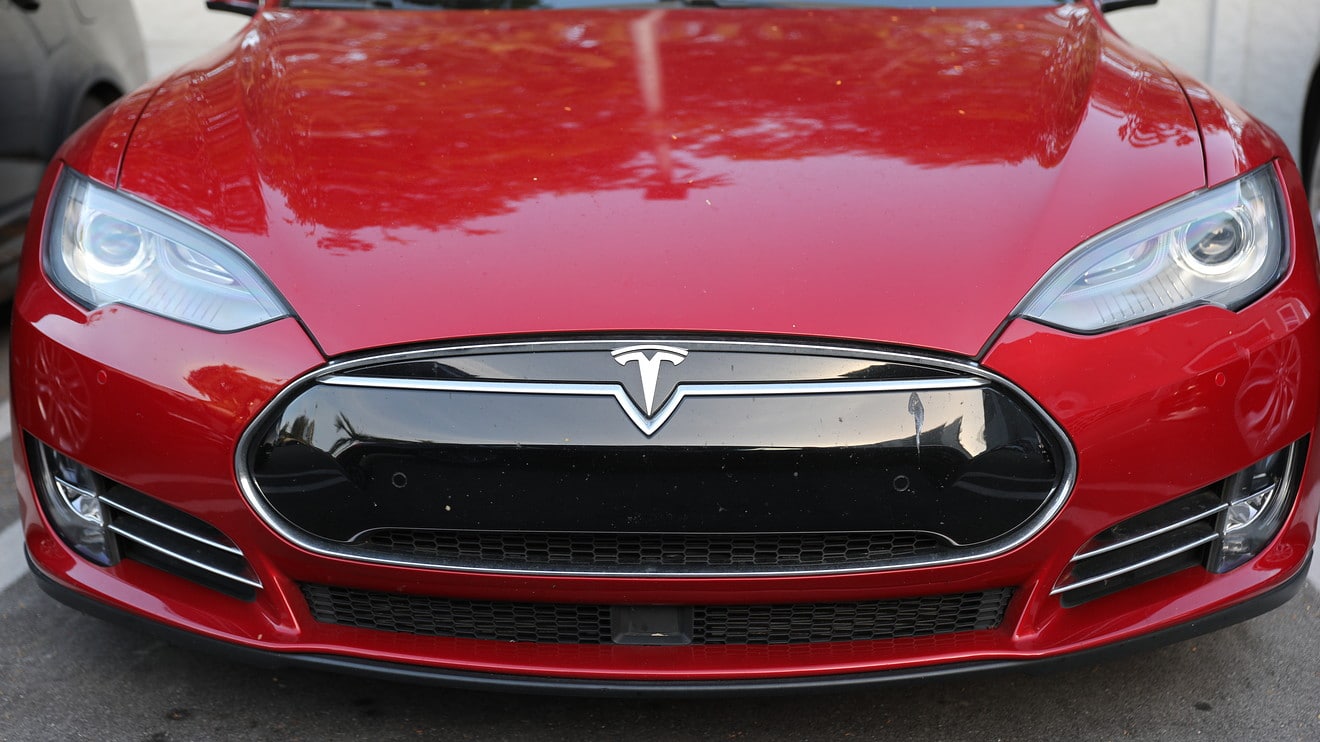 Tesla is a household name in the electric vehicle (EV) space. Some estimates give it a dominance of up to 79% in the global EV market. But it has a lot of catching up to do when it comes to the entire automobile market. That's a challenge that the firm seems to be warming up to.
Available data shows it has been growing its presence in three of its key markets, North America, Europe, and China. According to a StockApps analysis, Tesla grew its U.S market share from 1.2 percent in Q1 2020 to 2.7 percent in Q1 2022. That's a 125 percent jump in its American foothold in the last couple of years.
Edith Reads, StockApps' lead financial analyst, says, "Tesla's performance in the EV market has been impressive. Its market share is on a steady rise, with more sales being generated from the key automotive markets. Also, the company is acquiring new markets, boosting the total market share. This growth contrasts with the global supply chain trends, which are currently highly volatile."
The market share analysis
The company recorded a boom in the market share value in 2022. For instance, in the first quarter of 2022, the company sold more than 310 000 electric cars across different automotive markets. This value represents a 68 percent increase from the previous year.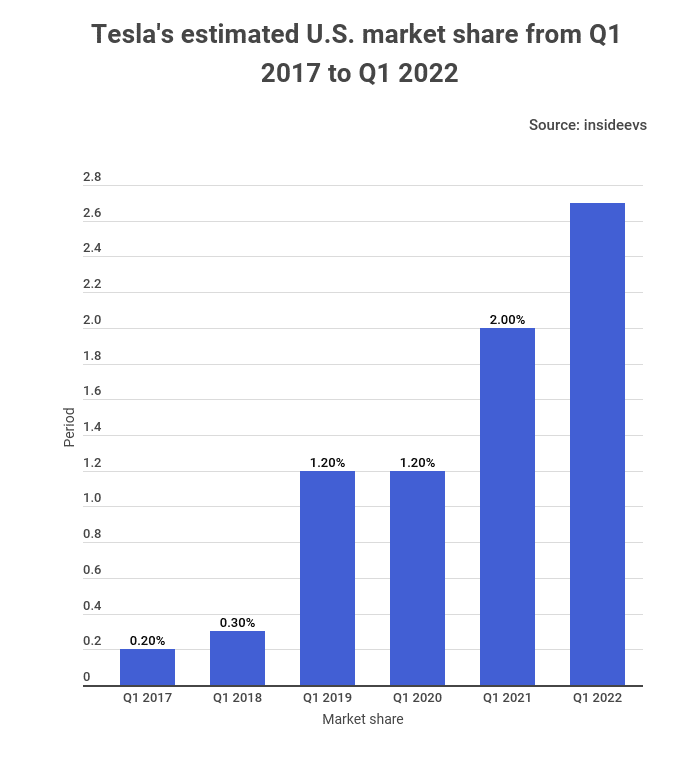 Further analysis shows that Tesla is inching towards three percent market shares in the U.S. and Canada. On the other hand, its European market share stood at roughly 1.8 percent, while in China, it held 1.6 percent of the market. 
Other than the main markets established, the company has also established dominance in two new markets. Tesla Model Y is in high demand in Texas and Germany. The demand for this Tesla model exceeds the manufacturing capacity of the company.
Tesla's expected future trends
Tesla's future is unpredictable, though there are high chances of growth. However, our forecast shows an increase in the market share steadily over the coming years. Moreover, with the acquisition of two more markets, the company is looking forward to selling even more electric vehicles in the coming days. 
The company's long-term goal is to establish a reputation in global automotive markets and increase the sale of electric cars. They target a 50 percent increase annually. However, they understand that to grow, they will need to establish a stable supply chain, have equipment capacity, and be efficient in operations.