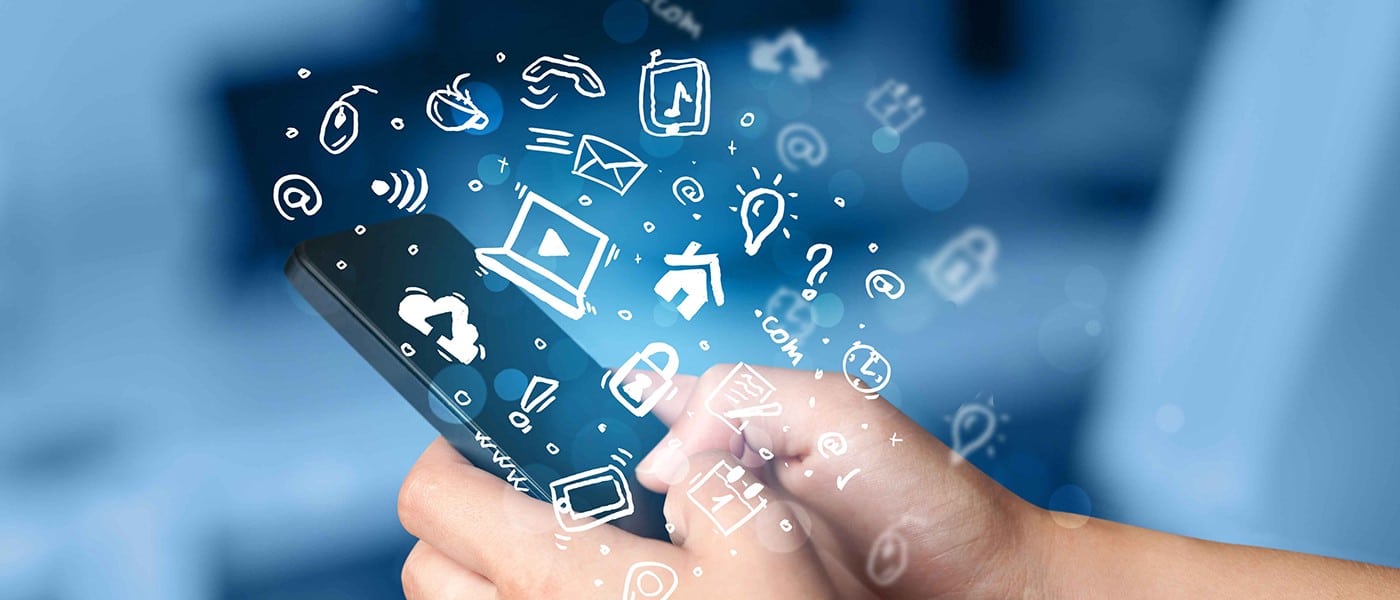 2022 saw a piquing demand for mobile and computer applications from different categories and niches. StockApps.com's analysis of the apps scene shows that the combined Apple App Store and Google Play downloads amounted to roughly 36.9 billion in Q1 2022. This figure represented an 11% growth in year-over-year(YOY) download totals.
The download estimates presented are on a per-user basis. This means that only one download per Apple or Google account counts towards the total. 
StockApps.com's  Edith Reads reckons that the results were due to demand in a number of jurisdictions in the Americas, Europe, and Asia. According to her, "The US, India, and Brazil were the largest markets for app downloads in the quarter. Additionally, Mexico, Turkey, and Brazil also registered the most significant quarter-over-quarter download growths."
Q1 2022 saw a normalization of the app market after the double-digit growth that both app stores experienced in 2021. The supercharged growth occasioned by increased spending at the onset of the pandemic eased. 
TikTok, Instagram, WhatsApp, and Facebook dominating
TikTok, Instagram, and Facebook were among the dominant apps. China-owned video-sharing app TikTok exceeded 3.5B downloads, its all-time download high. And attaining that feat made it one of the only five apps to cross this threshold.
Things weren't as rosy for Instagram, though. The photo-sharing platform registered a 7 percent reduction in its quarter-over-quarter(QoQ) installations. However, the quarter was still its second-best total download terms since 2014. Instagram has  recently announced changes to its algorithm that will suppress content on its feeds reposted from TikTok.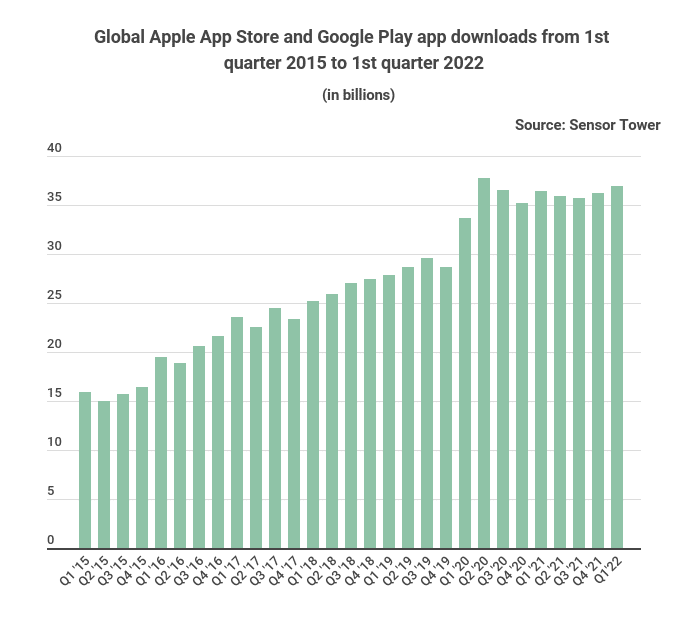 Facebook and WhatsApp followed Instagram in the third and fourth positions.  The former registered nearly 155 million downloads while the latter recorded 125 M. Meanwhile, Telegram attained the fifth position in overall downloads, having registered more than  100 million downloads worldwide.
Some of the most significant shifts were observed on Google Play. Snapchat, for instance, jumped from No. 7 to No. 5 in the first quarter. This is in terms of global new app installs following the recent launch of its AR shopping experience. The app has seen its Spotlight short-form video feed gain fame.
Likewise, Singapore-based commerce company Shopee moved from No. 10 to No. 7 by downloads. That's after it reported a GAAP revenue of $5.1 billion in 2021.
Meta led in games publishing
On the gaming front, the top three publishers worldwide last quarter were Meta, Google, and ByteDance. All of these saw the majority of their downloads come from the non-game apps in their respective portfolios.
The rest of the top 10 slots were taken by primarily game publishers. The quarter's leading publisher, Meta, reached more than 600 million downloads, narrowly edging out Google at number 2.