How To Buy Shibie Coin – Buying Guide 2023
Disclosure
Everything you read on our site is provided by expert writers who have many years of experience in the financial markets and have written for other top financial publications. Every piece of information here is fact-checked. We sometimes use affiliate links in our content, when clicking on those we might receive a commission – at no extra cost to you. By using this website you agree to our terms and conditions and privacy policy.
A new blockbuster is hitting the screens: Barbie. In response, the cryptocurrency world was not indifferent; Shibie coin, the new token riding the movie's hype, emerged quickly. It took just a few hours for a clever and responsive team of meme coin creators to come up with a token that has gone viral.
In Shibie's presale, investors can buy $SHIBIE using either $ETH or $USDT, with a minimum investment threshold of 100 tokens – less than two cents each. For more information on how to buy Shibie coin, continue reading.
How To Buy Shibie Coin – Simple Steps
This article briefly overviews how to participate in the Shibie coin presale. Continue reading to learn more and get one of the best crypto to buy now.
Step 1: Connect a crypto wallet to DEX
A crypto wallet must be created and connected to the presale website; MetaMask or Wallet Connect are recommended.
Step 2: Swap ETH for SHIBIE
Purchasing Shibie $SHIBIE requires an exchange of 100 $SHIBIE coins with Ethereum (ETH) or Tether (USDT)
Step 3: Transfer tokens to secure wallet
Obtain your tokens, and use your wallet once the presale concludes on the Shibie coin presale website.
Your Money is at Risk.
What Is Shibie Coin?
Taking inspiration from the audacious cross between the Shiba Inu breed and the iconic Barbie doll, Shibie Coin ($SHIBIE) is an animated meme token that runs on the Ethereum blockchain. The Shiba Inu's spirit and the timeless grace of Barbie merge to create a token that navigates the thrilling fluctuations of cryptocurrency trading.
Rather than simply representing a token, $SHIBIE is a community-centric initiative inspired by humor, elegance, and high-stakes speculation. You can embrace your adventurous spirit, even when the journey seems uncertain when you have Shibie Coin in your portfolio one of the best crypto for this year.

By defying tradition, $SHIBIE embraces the daring charm of meme culture in a fun and daring way. There is something exhilarating and captivating about the unpredictability of meme coins, and its community thrives on pushing boundaries and challenging norms.
$SHIBIE Tokenomics
With the $SHIBIE token presale, investors can purchase tokens for only $0.000474 each, making this a single-stage opportunity.
There are more than 2.1 billion tokens in the $SHIBIE supply. About 842 million tokens are available for purchase in the ongoing presale, representing 40% of the total supply. As part of the presale, Shibie Coin hopes to raise $999,999. A decentralized exchange (DEX) will also be launched after the presale, allowing investors to participate in the project at its earliest stages.
Approximately 20% of the token supply will be dedicated to ensuring liquidity within the ecosystem, while the other 20% will facilitate listings on centralized exchanges (CEXs). Approximately 20% of the token supply will be devoted to marketing.
| | |
| --- | --- |
| Hard Cap | $999,999 |
| Total Tokens | 2.107 Billion |
| Tokens available in presale | 842 Million |
| Blockchain | Ethereum Network |
| Token type | ERC-20 |
| Minimum Purchase | 100 |
| Purchase with | ETH, USDT, Card |
What is the Point of Shibie Coin?
Incorporating Barbie's iconic allure with the whimsical charm of a Shiba Inu, $SHIBIE is a captivating meme token. $SHIBIE isn't just a currency. It's a vibrant community fostering a vibrant narrative through its innovative tokenomics approach.
To ensure accessibility for all seeking a vibrant crypto experience and promote diversity and inclusion, $SHIBIE plans to debut on DEX, followed by strategic CEX listings. The game combines exciting entertainment with tactical investment options, making it ideal for thrill-seekers and cautious investors. A compelling tokenomics structure drives $SHIBIE's thrilling ascent in the crypto sphere, with investors embarking on a thrilling journey.
Why Buy Shibie Coin?
There are several reasons why you should invest in Shibie coin. Some of these will certainly be relevant to you.
✔️Limited Token Supply
$SHIBIE tokens have a total supply of 10,000,000,000. The project team hopes to raise $999,999, or less than one million dollars, to achieve this goal. Consequently, there will be a limited supply of Shibie coins, so if you want to be among the lucky winners at the end of the pre-sale, you need to act quickly.
✔️A Team Accustomed to Success
In terms of meme coins, Shiba Inu is a coin that has successfully established itself over time while also maintaining its appeal and potential. This project has a market capitalization of $4.95 billion, which is a testament to its success. Therefore, it's logical to expect $SHIBIE to succeed meteorically.
✔️A Clear Roadmap
Shibie coin's clear roadmap also provides reassurance and captivates. Investors can thus embark on the adventure fearlessly since the different stages of the project are known in advance.
Shibie coin is an ambitious project. Its team aims to make it the most popular token in the world of cryptocurrencies. This type of investment will guarantee a high return on your investment. Recently, we'll discuss it in more detail.
✔️An Entertaining and Tactical Investment
There is a greater interest in meme coins. The public has formed an increasingly favorable opinion of this type of token, resulting in this enthusiasm. Indeed, the philosophy they promote usually captures the attention of a large audience. Shibie's community is no different.
Diversity is what makes $SHIBIE so appealing. Investing in it represents a balance between taking risks and being cautious. With $SHIBIE, you embark on an exciting journey, not just an investment. The token has a dynamic and compiled tokemic structure for a certain ascent in the cryptocurrency world.
Pros and Cons of Buying Shibie in 2023
Investing in cryptocurrencies requires understanding their pros and cons. Shibie coin also has some upsides and downsides, which we will examine in this section.
Pros
A community that is cheerful, engaging, and determined
Innovative tokemic strategy to foster community engagement and participation
Token supply is extremely limited
Investment opportunities during the pre-sale phase and DEX listing
Unique cryptocurrency experience
A team with experience.
Cons
Those seeking a less volatile and traditional investment path may not be satisfied with $SHIBIE's bold and vibrant nature. Meme coin markets appeal to a community that enjoys the thrills of an adventurous approach driven by robust tokenomics.
The value of $SHIBIE heavily depends on its community's size and engagement levels. The token's value could be affected if it does not grow as expected or engagement decreases.
Your Money is at Risk.
Shibie Roadmap
During the presale for $SHIBIE, 60% of the tokens will be offered to pioneer investors eager to join this exciting journey. To facilitate future growth and ensure token stability, 20% of the tokens are added to the liquidity pool after the pre-sale.
The Decentralized Exchange will allocate 10% of the tokens to promotional activities and partnerships commencing 7 days after the listing on the DEX. Shibie community members and partners are engaged and rewarded through this approach. Tokens will also be distributed among team members, with 5% allocated for marketing.
By the end of Q3 2023, the project aims to accomplish all the roadmap milestones, taking flight as high as Shibie's spirited nature. Strategic alliances will be forged as communities grow, and the dynamic ecosystem will be continuously developed in the following quarters. More details about these future endeavors will be revealed when the Q3 2023 goals are achieved and reached.
Check our Shibie Price Prediction article!
How To Buy Shibie in 2023 – Complete Guide
During the presale, investors can purchase Shibie coins using Ethereum. Shibie coin can only be purchased on the presale site with the help of a third-party wallet, such as MetaMask. The following details explain how to buy Shibie coin.
Step 1: Buy ETH from eToro

If you're wondering where to buy Ethereum, you should check out eToro. A seamless trading experience and low fees are some of the benefits of the crypto trading platform.  Those who haven't registered on eToro yet can do so through the website or the mobile app. The process of registering with eToro is remarkably straightforward.
If you have an eToro account, you can buy ETH by logging in via the website or mobile app. Using the coin ticker in the search box, access the website and search for Ethereum.
Select a payment method and enter the quantity of ETH to be purchased. The list includes credit/debit cards, other cryptocurrencies, bank transfers, and electronic wallets.
It will take a few minutes for the purchased ETH to appear in the eToro account. If you want to learn more about eToro, read on our complete eToro review.
Cryptoassets are highly volatile and unregulated in the US and UK. No consumer protection. Tax on profits may apply.
Step 2: Move ETH to MetaMask or TrustWallet
It is now time to move the ETH to the eToro Money Wallet. From an eToro account, coins can be sent to external wallets like MetaMask using the eToro money crypto wallet.
ETH can be transferred to your money wallet on eToro by navigating the portfolio page. Complete the transaction by clicking "Transfer to eToro Money Wallet." Within a few minutes, eToro will approve the transfer.
How to create a MetaMask wallet
There are two forms of MetaMask – a web browser extension and a mobile app. An explanation of how to set up MetaMask via a browser extension is provided in this guide. The installation process is very similar to MetaMask for IOS or Android smartphones.
To install MetaMask on your chosen browser, visit the MetaMask website first.
After installing the app, click on the 'Create a Wallet' button and create a password. You should use an alphanumeric and complex password.
Following the recovery phrase, you will be shown 12 words that you need to write down and secure in a safe place. Someone can access your wallet remotely if they enter these 12 words into MetaMask. Your 12-word MetaMask recovery phrase should never be shared with anyone.
Connect to the Ethereum network. MetaMask only supports Ethereum transactions by default. To engage with Shibie Coin, MetaMask does not need to change its network.
Step 3: Connect Your Wallet to the Ethereum network
Next, transfer the Ethereum from your eToro Money Wallet to MetaMask. Log in to your wallet using the eToro Money app on your mobile device. Select ETH from the available options of cryptocurrencies at the bottom of the wallet balance screen.
Input the MetaMask Wallet address and the amount of ETH you wish to send to MetaMask. Alternatively, investors can scan the QR code on the MetaMask wallet app to automatically enter the address. Enter the SMS verification code after entering the address and tap the "Send" button to complete the transaction.
Once eToro confirms the transaction, the crypto will be delivered to your external wallet within minutes to an hour.
Step 4: Add SHIBIE to your wallet
It is now necessary for you to import $SHIBIE into your MetaMask wallet. If the $SHIBIE contract address is announced, you can submit it by clicking on 'Import Tokens.' Using the official Shibie Coin Telegram group, you can verify the $SHIBIE contract address.
Step 5: Connect Your wallet to a Decentralized Exchange
Your tokens purchased during the pre-sale or using Uniswap will appear in your MetaMask wallet after completing the import process.
Step 6: Swap ETH for SHIBIE
Swap the ETH in the wallet for $SHIBIE coin once the external wallet connects to the presale site. Investing a minimum amount in Evil Pepe is unnecessary, so traders can invest as much as they wish. A transaction breakdown will appear after entering the amount of Ethereum to be converted into $SHIBIE, including the amount of Evil Pepe tokens to be received and the 0.008 Ethereum gas fee.
Once the presale is over, complete the transaction following the prompt.
All $SHIBIE holders may claim their tokens after the close of the Shibie presale event. The associated tokens can be claimed by returning to the official presale site, connecting your MetaMask wallet, and logging in.
Your Money is at Risk.
Shebie Coin Price Prediction 2023
There isn't yet a price history for Shibie since it is a recent project. The only known price is the pre-sale price ($0.0000167), so making predictions is difficult. On the other hand, Shibie Coin's "parent," Shiba INU, can provide insight into its future.
In 2020, Shiba Inu was launched, earning it the nickname "Dogecoin killer." By late 2022, Shiba Inu had shed its "meme coin" status. Purchasing $SHIB on various exchange platforms as a full-fledged cryptocurrency is now possible.
$SHIB has experienced impressive growth. $SHIB doesn't intend to stop once it surpasses its main competitor, Dogecoin. By 2023, experts predict that the price could rise to $0.00003. There is a possibility that the price will rise to $0.0004 in 2024 and $0.0001 in 2025.
The launch of $SHIBIE comes at a more favorable time than it was for its predecessor. In contrast to Shiba Inu, Shibie will not have to wait as long to achieve glory. Project team members enjoy a positive reputation. Due to this, Shibie Coin's value may skyrocket once it enters DEX and CEX. The gains could be from ×2 to ×1,000, or even ×2,000. In other words, $100 could result in $2,000 if invested correctly.
How To Buy Shibie Coin in  2023 – Conclusion
In summary, the Shibie coin project has a clear design and is well-executed. Due to this, investing in it is recommended, especially in the pre-sale phase. Since token costs are relatively low during this phase, more gains can be expected during peak phases. Its predecessor, the Shiba Inu, will certainly follow in its footsteps.
There is a possibility that it might even outperform its predecessor with market favor. It is, therefore, more likely that such a project will be successful if you invest in it. Since there is a limited supply of tokens, now is the time to invest. You will undoubtedly be happy that you decided to buy Shibie coin at the end of the pre-sale period.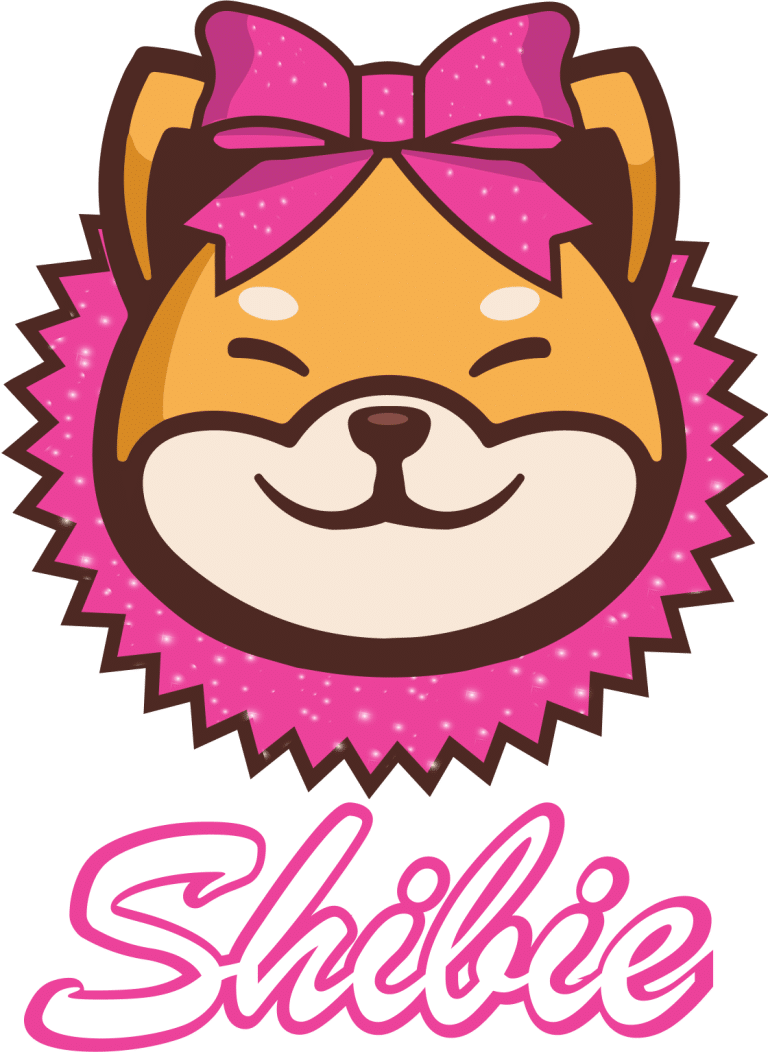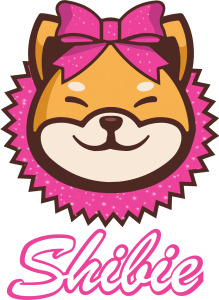 Your Money is at Risk.
FAQs
Where is Shibie coin listed?
Can I buy Shibie on Coinbase?
What is the easiest way to buy Shibie coin?